Old Trafford Football Stadium Personal Injury Claims Guide
Old Trafford Stadium is the home of Manchester United FC and hosts around 20 Premier League games a season (plus other events).  Also known as the Theatre of Dreams, the stadium is a huge and awe-inspiring venue that thousands flock to each week.  If you're involved in an Old Trafford football stadium accident that has caused you an avoidable injury you may be thinking about making a personal injury claim.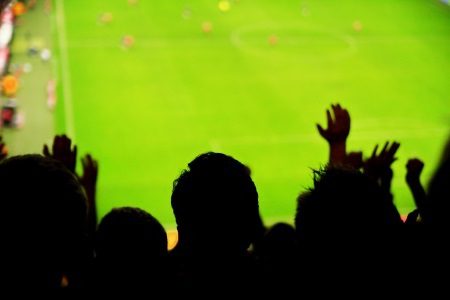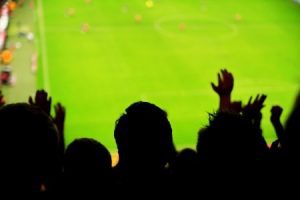 It could be for a slip or fall, being struck by a ball or an allergic reaction when eating within the stadium. This guide presents information to those who may have been injured or made ill when attending a football ground due to the negligence of a third party that owed them a duty of care. This could mean footballers, spectators, employees, contractors.
We are specialist personal injury solicitors who could help you make a claim.  If you'd like to begin a claim today, please contact us on 0800 073 8804 and speak with a member of our team.
If you'd like to know more first, please carry on reading this handy guide.
Select A Section
What Are Injuries At Old Trafford Stadium?
Accidents that could potentially happen at any football stadium include; spectators injured by slips or falls, a crush injury, assaults or it's even possible for a broken chair to cause a spectator an injury.
Some accidents are unavoidable and might mean that you are not eligible to make a claim.  The same is true if the accident was caused by your own mistake or negligence.
If however an accident that was caused by negligence of the stadium operator, its staff or vendors, and you are injured because of the accident, you may be able to make a compensation claim for your injuries.
As well as spectators, staff at Old Trafford could lodge a compensation claim for an accident at work if an accident occurs through negligence of the employer which then leads to an injury.
It's important to note that there is a personal injury claims time limit which applies.  You need to make your claim within 3 years of the accident taking place or from when you first became aware of the injury
Safety Standards At Sports Stadiums
Stadium operators are obliged to ensure they comply with several pieces of legislation.  Following some major disasters in football stadiums over the years, the UK government has responded with new safety measures for stadiums.
Key safety acts were introduced including the Safety of Sports Grounds Act 1975 and The Fire Safety and Safety of Places of Sport Act 1987.
Stadium operators have a duty of care to adhere to these acts, amongst others, to ensure that spectators are safe while watching an event.
Staff are protected too, by the Health and Safety at Work Act 1974.  This places a duty of care on employers to protect all employees working at an event.

Duty Of Care And Liability For An Injury At A Stadium
Under the Occupiers Liability Act 1957, most people within the stadium are owed a duty of care by the stadium operators.  If you've purchased a ticket, or been provided with a complimentary ticket, you have a right to be there and a right to remain safe.
Proving liability for an accident at a football stadium can be tricky but our experts have years of experience making personal injury claims.  If you need any advice on whether you have a claim or not, please call and speak with an advisor.

How People Could Be Injured At A Football Stadium?
Over the next coming sections we are going to look at examples of potential accidents that could occur at a football stadium that could lead to an injury. If an accident takes place at a football stadium due to a breach in the duty of care that is owed causing any type of injury then the operators of the stadium may be liable for any harm caused.

Have Been Injured By Slipping And Falling In A Stadium?
Slips or trips leading to falls, could happen anywhere within a stadium. From the car park to the terraces, in the toilets or at the bar. If they occur because you're messing around or not paying attention, then you will not be eligible to claim. The following are instances where the stadium may be liable;
Wet or slippery floors. This could be due to a spillage, leak or cleaning.  When a spillage or a leak occurs, it should be cleaned up as soon as possible and warning signs should be placed until the floor is completely hazardous free the same can be said if the floor is in the process of being cleaned. Failure to do this could cause an hazard leading to an accident resulting in an injury.
Damaged handrails. This might happen where stair handrail is broken or missing, causing a slip or fall which results in an injury.
Uneven Flooring. This might be in a stadium car park where a pothole hasn't been filled, a kerb stone is damaged, or a paving slab raised causing a fall leading to an avoidable injury.
Poor Lighting. You might be injured if a trip hazard isn't visible due to poor or broken lighting which again causes a preventable injury.
Lack Of Maintenance Causing Accidents And Injuries
Under the Occupiers' Liability Act 1957, those running events at stadiums have a duty of care to protect anyone where possible from harm or injury who is entitled to be at the event.
Therefore, if any part of the stadium falls into disrepair, and causes an injury to a spectator or member of staff they should call Legal Expert to see if they have grounds to pursue a personal injury case. 
I Was Injured Due To A Broken Chair Can I Claim?
There are several ways potential injuries could happen involving defected seats at a football stadium:
A broken seat when sat on could collapse underneath you causing multiple of injuries.
A person who sits on a broke seat falls on to you causing you an injury.
Or when you walk past a seat which has sharp edges or jagged edges due to a break in the plastic. Injuries like cuts and lacerations could occur in these instances.
If you're involved in an accident caused by a broken chair, which leads to injuries, you may be able to make a compensation claim against the stadium company.  Please call our team and explain the accident and your injuries and we will advise you accordingly.

Criminal Injuries, Who Is Liable?
While violence at football matches has reduced according to government figures, There is still the potential for it to occur when tempers are running high. Assaults could be caused by rival fans fighting in or around the stadium or it could just be an individual assaulting another spectator.
If you've been assaulted at Old Trafford, let us assess your claim and decide if there are grounds for compensation and who may be liable for damages. 
I Had An Allergic Reaction To Food At A Stadium, Could I Claim Compensation?
People who suffer allergic reactions spend a lot of time checking food packaging prior to purchase. Under UK regulations, food labelling, menus or advertising should display clearly if the food contains a number of allergens. Labelling should also be clear about the risk of cross contamination.
Some symptoms of an allergic reaction are fairly minor.  These include a runny nose, itchiness or a fever but there can be much more serious conditions such as anaphylaxis which can be fatal.
If you've suffered an allergic reaction, due to an allergen not being labelled, you might be able to claim compensation.
Try to keep hold of any relevant packaging to support your claim.  Failing that, you might be able to photograph the menu as evidence.
Please contact one of our specially trained advisors to discuss whether you are able to claim or not.

I Suffered A Workplace Accident At Old Trafford Stadium, What Am I Entitled To?
As mentioned previously, any member of staff at Old Trafford is protected by the Health and Safety at Work Act 1974.  This means that the employer has a duty of care to protect its staff wherever possible.
If you've been working at Old Trafford and been involved in an accident which caused you to become injured, you might be able to make a claim if it was caused by negligence.  This could be because another member of staff made a error or mistake which led to your injury.
Your employer is not allowed to discipline you for making a claim.  They will have insurance to cover any claims against them.  Therefore, don't be afraid to claim the compensation that you could be entitled to.

Injuries Caused By A Match Incident
There could be times, during a football match, where the ball leaves the field of play and strikes a supporter.
Very often, because the spectators are paying attention, they could protect themselves.  They might either move out of the way or block the ball from hitting them.  In other cases, the action might be so fast, or at close proximity, that the accident can't be avoided.
If you're unsure whether you can claim or not, examine the terms and conditions that came with your ticket.  If you're still unsure, you could call us to ask for free legal advice.

What Should I Do If I Am Injured At Old Trafford Stadium?
If you're injured at a football stadium, there are some things we suggest you do.  These might help if you decide to go on to make a person injury claim. These steps include:
Seek medical treatment as soon as possible. This might be on top of any first aid you receive within the stadium.   Visit a doctor or hospital if necessary, even for minor injuries.  This will ensure you receive the correct treatment and also, medical records will be written.  These can be used to support your claim.
Photograph the scene of the accident. Try to get as much detail in the image as possible, especially the cause of the accident.
Report the accident to Old Trafford staff. This could be a steward or other member of staff.  They should record the accident in an accident report.  If so, this could be used as supporting evidence for your claim.
Ask witnesses to write a brief statement of what they saw happen. Gather their contact details too.  A solicitor might need to contact them at a later date.
Photograph any visible injuries.
Contact Legal Expert as soon as possible after the accident.
What Could My Stadium Accident Claim Compensate Me For?
When a solicitor begins to assess a compensation claim, they can look at a number of 'Heads of Losses' to determine the amount of compensation.  The heads of loss that could be used following a stadium injury include:
General Damages: Compensation that is paid to a victim for the pain and suffering caused by their injuries.  The next section has a table of general damages payment amounts.
Medical Expenses: While the NHS offer free medical treatment, the cost of prescription medicines can build up.  Other expenses that might be incurred include private healthcare (where appropriate) or physiotherapy sessions.  Solicitors might be able to claim these expenses back.
Travel Costs: If your injury means you need to make alternative travel arrangements for a while, you might be able to claim any costs back.  You might be able to claim travel expenses when travelling to a doctor's surgery.
Lost Income: Some injuries mean you'll need to take time off work while you recover.  If your employer only pays Statutory Sick Pay (SSP), you might be able to claim back any lost earnings.
Care Costs: If you require any level of professional care to help you recover following your accident, you may be able to claim the cost back.
Personal Property Damage: At the time of your accident, if any item of personal property was damaged, you might be able to claim back the cost of repairing or replacing the item.
Your solicitor will need evidence to support your claim for many of the financial elements listed.  Therefore, you should keep any receipts that are directly linked to your injuries.

Personal Injury Calculator For Accident and Illness Claims
If you're trying to work out how much compensation you'll receive following an Old Trafford stadium injury, then the table below will help you.
Type Of Injury
Compensation Amounts
Notes
Severe Fractures to Fingers
Up to £36,740
Fractures to multiple fingers. The amount will be concerned with whether there will be future amputations of the fingers, deformity and impairment of grip.
Facial Scarring
£9,110 to £30,090
Significant scarring to the face reduced by plastic surgery leaving cosmetic disability.
Moderate Knee Injury (i)
£14,840 to £26,190
Dislocation, torn cartilage or meniscus which results in minor instability, wasting, weakness or other mild future disability.
Moderate Achilles Tendon Injury
£12,590 to £21,070
Rupture or significant injury to the tendon. The amount awarded will be based on recovery, pain, functionality and any disability.
Moderate Psychological Injuries
£5,860 to £19,070
A person's ability to be able to function and cope with work, family and other parts of life. Possible future vulnerability. However improvement is expected and future prognosis is good.
Fracture of Clavicle
£5,150 to £12,240
The award will be concentrated on the level of the fracture, disability, symptoms and if there will be any permanent effects.
An Uncomplicated Colles' Fracture.
In the region of £7,430
Distal forearm fracture in which the radius is bent.
Food Poisoning (iv)
Up to £3,950
Pain, cramps and diarrhoea continuing for some days or weeks.
Minor Neck Injuries (ii)
£2,450 to
£4,350

Soft tissue injuries that will fully recover in 3 to 12 months.
A personal injury solicitor will need to demonstrate, with medical records or expert witnesses, exactly how severe your injuries were to ensure you receive the right level of compensation.
If you're looking for a personal injury claims calculator then you should use the figures in the table above and then add on any financial losses you've incurred to provide an estimate.  For a more accurate estimate, speak with a Legal Expert advisor today.

No Win No Fee Personal Injury Compensation Claims Against Old Trafford Stadium
When you begin a personal injury claim, you'll no doubt hear about no win no fee agreements.  But how do they work exactly?  Below is a comparison of two methods of hiring a solicitor when you've been injured in a personal injury.
Pay A Fee or Hourly Rate
If you pay a solicitor an hourly rate, or fixed fee, you'll probably have to pay up front. When they win your case, you'll receive 100% of any compensation awarded.  If they lose however, you'll end up out of pocket as you'll already have paid them.
Use A No Win No Fee Solicitor
Making personal injury claims can me made less stressful by signing a no win no fee agreement. This means that, if your solicitor fails to win your case, you don't have to pay them.  If they do win, they'll retain a success fee from your compensation.  The success fee is limited to 25% of any compensation you receive. 
We believe, and clients have told us, that no win no fee agreements are the only way they could afford to make a claim.  This is because you don't pay any money up front to the solicitor.  Also, you don't have to find the funds to pay them if they win, because it comes out of the compensation.
At Legal Expert, we work on a no win no fee basis for all claims we take on.

How To Contact Us
Thanks for taking the time to read our guide about if you have suffered a Manchester United stadium accident.  If you'd like to begin a claim with Legal Expert, you can contact us by:
When you contact us about your stadium accident, we'll begin by offering a free consultation.  There's no obligation to continue, but you can ask us as many questions as you want, and we'll assess your claim.  If we think you've got a good chance of winning compensation, we'll prepare a no win no fee agreement.  When you're happy to continue, we'll begin your claim.

Related Resources And Guides
Hopefully this guide about claiming for an Old Trafford football stadium accident has provided you with everything you need.  For reference, here are some more useful articles:
Football Stadium Accident Claims – a more generic look at football stadium accidents including who has liability for an injury at a stadium.
Slip and Trip Claims – a useful guide about how to successfully make a claim for a slip, trip or fall.
Spectator Sports Injury Claims – A look at spectator injury compensation claims.  Including sports other than football.
Food Allergies – Information provided by the NHS about food allergies, their symptoms and which foods can cause them.
The Football Spectators Act 1989 – The act that lists criminal offences that are not allowed at football stadiums.
If you require any further information about making a sports event personal injury claim, please get in touch.
Edited By Melissa.