Hurtigruten Cruises Accident Claims Guide
In this guide, we look at what passengers could do if they have been the victim of a Hurtigruten Cruises accident. We take you through what you need to know, and help to answer questions such as, 'what is a Hurtigruten Cruises accident?' If you could be eligible for a cruise ship personal injury claim and also look at how much you could be entitled to claim for a personal injury accident at sea.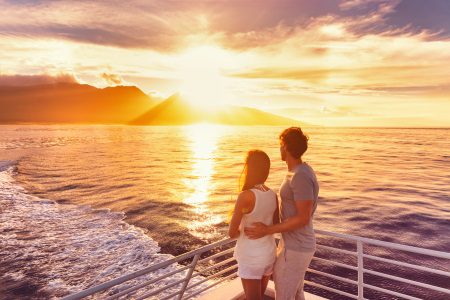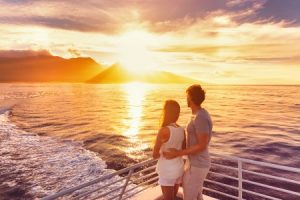 Before you set foot on your cruise, the cruise ships operators and cruise ship providers, such as a package holiday company, will have spent a lot of time, effort and money aiming to ensure that your holiday is as luxury and enjoyable as possible. Health and safety is vital aboard such vessels. There are teams of people who analyse potential risks and put measures in place to ensure that your stay is safe and hazard free.
Accidents and injuries however could happen anywhere especially when health and safety procedures are not followed by all.
If you are injured in a cruise ship accident or fall ill due to the crew's negligence, you could be able to make a personal injury claim. Read this guide to find out more and if and how to claim.
Select A Section
A Guide To Accident Claims On A Hurtigruten Cruises
Taking a holiday on a cruise ship means making memories and a good way to see several destinations or explore a country. However as accidents could happen anywhere, it may be also possible for them to take place aboard a cruise ship. If this has happened to you, talking to a cruise ship accident lawyer could help you to better understand your options and to see if you have grounds to pursue a claim for damages.
Hurtigruten Cruises Current Fleet
Expedition vessels
MS Fram
MS Nordstjernen
MS Midnatsol
MS Spitsbergen
Coastal cruising vessels
MS Midnatsol
MS Trollfjord
MS Finnmarken
MS Nordnorge
MS Polarlys
MS Nordkapp
MS Nordlys
MS Richard With
MS Kong Harald
MS Vesterålen
MS Lofoten
MS Spitsbergen
Whilst being injured or becoming sick is not the way you had planned to spend your holiday, Legal Expert are here to offer free legal advice to any potential clients who need questions answered.
What Is An Accident Claim Against Hurtigruten Cruises?
Before we go any further in looking at cruise ship accident claims, we first need to provide a definition as to what a Hurtigruten Cruises accident is. Whilst any accident or injury which happened whilst onboard one of this lines vessels could be counted as a Hurtigruten Cruise ship accident. However in the context of this guide we are looking at circumstances that may lead to an accident claim, for example where you were injured or become sick due to the negligence of a third party who had breached their duty of care towards you.
Next, we shall look at examples of accidents and injuries which could happen on a cruise ship.
Examples Of Cruise Ship Passenger Accidents And Injuries
There are a variety of different cruise ship accidents that could possibly happen. These may include;
Slipping, tripping, or falling over caused by a variety of factors such as wet floors without warning signs, causing injuries such as soft tissue, strains and sprains.
Recreational activities without the correct training or equipment which could cause harm in some way, such as back injuries, neck injuries, fractures.
Allergic reactions, caused due to incorrect allergen information.
Cases of illness which are not contained correctly, such as not containing a norovirus outbreak.
Accidents in elevators or on escalators or stairs.
Injuries caused by being struck by a falling object, such as items falling from shelves in a shop onboard the ship if they are not stacked accordingly.
This is not an exhaustive list and there may be other ways you could be injured.
Cruise Lines Responsibility For Guests And Your Rights As A Passenger
Cruise lines have a duty of care in national laws and under international conventions, such as the Athens Convention, to make sure that passengers are transported safely between ports and through their trip. In addition, if you booked your cruise as a package holiday (as many are) and did so with a company based in the UK, you may have additional rights under the UK package travel legislation.
Countries all have legislation requiring vessels transporting people from them or to them to meet minimum standards of safety and strict demands for meeting safety guidelines are placed on cruise ships and the crew operating them. In addition to ensuring the safety of the vessel for passengers, the cruise line has a duty of care to make sure that all staff are also provided with a safe and healthy working environment.
Time Limits To Make An Accident At Sea Claim
If you wish to make a personal injury claim against Hurtigruten Cruises or need to make any type of holiday illness claim, you need to aware of the different limitation periods in which you could do so. If you were injured in or sick because of an accident at sea, there are (potentially) different time limits which may apply to your case.
If your holiday illness claim is against a package holiday provider based in the UK, you have three years in which to start claiming compensation. Cruise ship compensation claims which are brought under the Athens Convention only have two years to be started. For reference, we have included this handy table.
| Type of accident on holiday claim | Personal injury claim time limit |
| --- | --- |
| Personal injury claims made under the Athens Convention. | 2 years (may vary) |
| Illness or injury suffered on a package holiday booked in the UK by a UK tour operator. | 3 years (may vary) |
Accidents That Could Happen In Cruise Ship Accommodation
Your cabin on a cruise ship is very often treated in the same way as a hotel room and will often have many of the same facilities which hotel rooms have, such as pieces of furniture or ensuite shower facilities and heating. If something goes wrong or is daamaged with any of these items or facilities, you could be injured. Injuries which could happen in a cruise ship cabin may include,
Bed bug bites and injuries.
Burn injuries caused by showers or heating systems which are faulty.
Older or weakened beds or damaged furniture breaking when using, causing injury.
Slips trips and falls in your room if carpets are damaged or there is a leak.
There may be other ways in which you could be injured in a cruise ship cabin due to the operators' negligence. To find out if your case would qualify for compensation, contact a holiday injury solicitor today.
Accidents On A Coach Or Bus Transfer To Your Cruise Ship
Many cruise ship holidays are booked as a package trip. This means that as well as your accommodation on the ship, your package may also include things such as inclusive food and drinks and entertainment on board. Your package might also include excursions off the ship (when on shore at a port) and transfers to and from your ship, such as a coach or bus which picks you up at a designated location, such as an airport.
If you are injured while on a transfer call Legal Expert to see who may be liable for your injuries. To be able to make this type of holiday injury claim you will need to be able to show that the accident was caused by negligence on the part of a third party for example the bus driver or the driver of the vehicle that may have collided with you transfer. Speak to a personal injury solicitor to find out whether you could make a successful claim.
Accidents That Could Occur On Cruise Ship Transfer Tender Boats
Cruise ship holidays will often involve your ship transiting between various ports (whether all in the same country or between different countries). Where your ship will dock or put anchor at each port can vary. In some instances, the cruise ship may be able to dock right in the port and guests be able to walk off. Factors such as bad weather, insufficient facilities, too many ships docked or shallow water for the ship to dock could mean that your cruise ship has to put anchor away from the destination. In such instances, guests could be transported from the ship to land/ port by smaller transfer boats, called Tenders.
If these vessels are not properly maintained or operated, or if they are operated in too rough sea states, passengers or even members of the crew could suffer injuries, such as head injuries. You may be able to make a Hurtigruten Cruise accident personal injury claim for any injuries which happened when transferring to or from your cruise ship and the land, if you feel that your injury occurred due to the ship/crews negligence.
Cruise Ship Norovirus And Food Allergy Claims
If you have suffered the ill effects of a food allergy because of food served to you on a cruise ship even though you had notified the cruise ship staff in advance of your allergies but the food was served anyhow call Legal Expert to see if you are eligible to make a food allergy claim.
Have you become sick because of an uncontained or improperly treated outbreak of an illness such as norovirus, call our personal injury solicitors who could advise you of your options.
Norovirus is a very contagious type of virus which is caught by eating food which has been contaminated. Globally around 1% of all cases of this type of virus happen on cruise ships and part of this is due to large numbers of people being in very close proximity to each other. There are several strains of the virus and common symptoms could include bouts of diarrhea and/ or vomiting. You could contact our team to find out if you are eligible to make a cruise ship food poisoning claim or a cruise illness claim today.
What Could You Claim Compensation For When Injured On A Cruise Ship?
If in the event of an injury or an illness on Hurtigruten Cruise, there are a variety of things which victims could be able to claim compensation for. Often, the largest part of any settlement is that which is awarded for your actual injuries. This type of compensation is generally called 'general damages'. We will look at this in the following section where we have also provided examples of amounts you could claim compensation for.
In addition to this, there are other forms of compensation which a victim could claim. These include;
Expenses related to medical treatment. This could include hospital care, excesses for travel insurance and ongoing medical treatment or medication.
Expenses related to your holiday itself. This could be compensation for the loss of enjoyment on your holiday or loss of part of your holiday, e.g. if you have to come home earlier.
Losses related to your income and earnings. You could claim cruise compensation for money which you lost or which you could have earned but could not do so due to illness.
Potential and/ or expected losses in the future. You could claim for income or earnings which you will lose in the future, other costs which you will need to meet in the future and even potential losses to pension contributions.
Alongside these, your holiday injury claim could compensate you for suffering and pain. What you could claim here will depend on how severe your injury is. For free advice on what your cruise ship accident claim could include, talk to a holiday injury solicitor today.
Accident Personal Injury Claims Calculator
How much your Hurtigruten Cruise accident personal injury claim could be worth will depend on what your injury is, and how serious it is. Whilst we can not tell you exactly how much you could be able to claim without discussing the specifics of your case, in our personal injury claims calculator below, we have included examples of a variety of different injury types and what you could be awarded for them.
| Type Of Injury/Illness | Severity | Compensation Range | Further Notes |
| --- | --- | --- | --- |
| Hand injury | Moderate Injury | £5,110 to £11,640 | The range in this category starts with soft tissue, lacerations, deep wounds, crushing injuries, the top brackets is reserved for permanent damage. |
| Arm injury | Less Severe Injury | £16,830 to £34,340 | The range in this category includes significant disability but a substantial degree of recovery is expected. |
| Finger injury | Fracture of index finger | £7,990 to £10,730 | Fracture has recovered but grip remains impaired. |
| Back injury | Moderate Injury | £10,970 to £34,000 | The range in this category starts with as disturbance of ligaments and muscles giving rise to backache, soft tissue injuries, prolapsed discs to incidents of a compression/crush fracture of the lumbar vertebrae where there is a substantial risk of osteoarthritis. The impact on daily life will play a significant part. |
| Neck injury | Minor Injury | Up to £2,150 | Recovery within 3 months. |
| Ankle injury | Modest Injuries | Up to £12,050 | The range in this category includes sprains and soft tissue damage and displaced fractures. |
| Foot injury | Severe Injury | £36,800 to £61,410 | The range in this category includes fractures to both heels, significant pain and restriction. |
To find out what your cruise ship compensation claim could be worth, please talk to our team and see how one of our panel of holiday injury lawyers could help you.
How To Start A Cruise Ship Injury Claim
There are several steps which we recommend that people take in order to make a cruise ship accident personal injury claim.
Take photographs of all of your injuries as well as of the cause of your accident. Try to include a date stamp if you can.
Report your accident to the cruise ship company, to your travel insurance provider and to the holiday company you booked through, if different.
Take note of how to contact anyone who witnessed what happened to you.
Keep receipts or invoices of any and all costs and expenses that you have had to meet.
Finally, we do recommend that you contact a solicitor who is experienced in making cruise injury claims. You can contact us today to learn more about personal injury claims.
No Win No Fee Accident Claims Against Hurtigruten Cruises
Making a cruise ship compensation claim through a no win no fee contract is a reduced risk-free way to take action. It means that if your case is not successful, there will be nothing to pay for the services provided by your solicitor. To make this type of claim easier to start, you also do not have to make any payments either. Whilst there may be some exceptions, we could offer most people we help a no win no fee agreement. For more information on how to make a no win no fee cruise illness or injury claim, speak to us today.
Ways Our Holiday Accident Claims Team Could Help You
Our team could help you in a variety of different ways. They could help to organise a further medical assessment of your injuries and treatment or investigate and collect evidence of your accident. To see how we could help you, please contact us now.
Contact Legal Expert Today
The easiest way to find out whether you have a valid compensation claim is to speak to one of our expert advisors today. They can take down the details of your claim and start the process of assessing whether or not you could claim compensation and how much you could be entitled to claim. Contact us today by calling on 0800 073 8804.
Cruise Ship And Package Holiday Claim Guides
If after reading this guide you still have questions about how to make a cruise ship accident claim or need other information, you can find out more in these resources.
Cruise Ship Accident Claims
This is our more general guide as to how to make a cruise ship injury settlement claim, read on to find out how to claim against any cruise ship line.
Package Holiday Accident Claims
Find out how to claim compensation for an accident on holiday claim against a package holiday company in this guide.
Edited By Melissa.