Allergic Reaction After Eating Caffe Nero – Can I Claim Compensation?
Anybody who suffers from an allergy will spend a lot of time checking menus, food packaging, websites and signage to see if the allergen that affects them is included in the food they're about to purchase. To make things easier, legislation has been put in place which obligates food producers, manufacturers and retailers to clearly identify any allergen that's present, or might be present, in their products. If they haven't done so, and their customer suffers an allergic reaction, they could be sued for negligence. 
In this guide, we'll discuss claiming for an allergic reaction after eating in Caffe Nero. We'll look at when the company could be liable for a reaction, what type of negligence could lead to a claim and the amount of compensation that might be paid.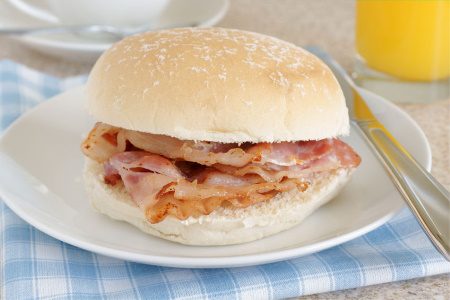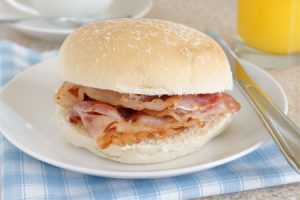 Legal Expert provides free advice to anybody who's considering a claim. We also offer a no-obligation assessment of your case where a specialist advisor will review what's happened with you. If there's a reasonable chance of success, you could be referred to an expert personal injury lawyer. Any claim that they take on will be handled using our No Win No Fee service.
If you're ready to start your claim now, please call 0800 073 8804 right away. Otherwise, please carry on reading to find out more about claiming for a food allergy in Caffe Nero.
Select A Section
What Are Allergic Reactions To Caffe Nero Foods Or Drinks?
We'll provide more detailed information on allergic reactions throughout this guide. Allergic reactions in Caffe Nero can be caused when a drink or snack they serve contains something you're allergic to. That doesn't necessarily mean you'll be entitled to make a compensation claim, though. If adequate allergen warnings have been provided on menus, food packaging or signage, then you won't be able to claim.
However, in this guide, we'll look at scenarios where that allergen information isn't provided. In such cases, you could be eligible for compensation if the mistake led to you suffering an allergic reaction.
What Is A Food Or Drink Allergy?
So, what is a food allergy and what causes them? According to the NHS, they happen when the body's immune system incorrectly identifies an ingredient as being harmful. At this point, antibodies are released (the main one is histamine) and can cause the symptoms of an allergic reaction.
Some of the more common symptoms include itchiness, dizziness, a rash and swollen lips, eyes or tongue. In many cases, the symptoms are minor and pass relatively quickly. However, more serious reactions can lead to anaphylaxis which is sometimes life-threatening or even fatal.
Examples Of Drinks And Foods Commonly Causing Allergic Reactions
Food allergies can be caused by many different ingredients. For your information, we've created a comprehensive list below:
Milk allergy.

Gluten allergy.

Egg allergy.

Dairy allergy.

Nut allergy.

Fruit allergy.

Wheat allergy.

Sulphur dioxide allergy.

Celery allergy.

Fish allergy.

Lupin allergy.

Mustard allergy.

Shellfish allergy.

Soy allergy.

Seafood allergy.
We could help you start a claim for any of the allergies listed if they've been caused by somebody else's negligence. Please contact a member of our team for free advice on your legal options.
How Commonly Do People Suffer Allergic Reactions?
You might not be aware of how prevalent allergies are in the UK. If they don't affect you or people you spend time with, that's quite understandable. For your information, we've listed some figures provided by Allergy UK below.
During the 20 years up to 2012, the number of hospitalisations caused by anaphylaxis rose by a massive 615%.

Over 20% of the UK population are affected by allergies.

In adults, that figure rises to 44%, of which nearly half struggle with multiple allergies.
It's worth pointing out that not all allergies are caused by food.
Caffe Nero Ignored My Request To Remove One Of The Following Allergens
When purchasing food from a retailer, you might ask for an ingredient to be removed to avoid an allergic reaction occurring. While that might not always be possible, if the person serving you agrees to your request but the ingredient is still included, you could be eligible to seek compensation for any suffering caused.  Here are some of the items you might ask to be removed.
No Milk.

No Oats.

No Nuts.

No Cheese.

No Tomatoes.

No Eggs.

No Wheat.

No Fish.
If this is the scenario that led to you suffering an allergic reaction to Caffe Nero food or drinks, please contact Legal Expert today to discuss your legal options. It'll be important to provide evidence of your suffering in order to successfully argue that the coffee shop breached its duty of care. Our advisors can provide further information.
Could Allergic Reactions Be Caused By A Cafe's Negligence?
Chains of cafes and restaurants, including Caffe Nero, are very good at producing allergen information and training their staff on it. However, mistakes can still happen. If they do, and they lead to you suffering an allergic reaction after eating at Caffe Nero, you may be entitled to claim, provided you can prove that the outlet was at fault. For example, you might be eligible to claim for reactions caused by:
Incorrect allergen advice from a member of staff.

Inadequate allergen information on menus, signage or packaging.

Being given food that was prepared with the wrong ingredients.
Consumer Rights Act And Allergic Reactions
Consumers in the UK are protected to some extent by The Consumer Protection Act 1987. According to the legislation, any item you buy needs to be fit for purpose and as advertised. In regard to food purchases, that means any product you buy should list its ingredients. Also, labelling should clearly identify any allergens that are listed by law. If the packaging doesn't contain clear labelling, and you go on to suffer an allergic reaction, you may be entitled to claim compensation.
Failures To Provide Allergy Friendly Menu Information
As well as listing allergens that are used in the food you purchase, packaging and menus need to show potential allergens. These products can be labelled with words such as "may contain wheat". In cases where cross-contamination has happened, but the menu or packaging doesn't highlight the risk, the food producer could be deemed negligent, meaning a claim might be possible. Speak to a specialist advisor if you believe you're entitled to claim on this basis.
I Did Not Tell Caffe Nero About My Allergy, Can I Still Claim Damages?
While it might be prudent to tell staff in cafes that you have an allergy, you're not obliged to do so. The law makes it quite clear that allergen information should be displayed for all customers. Therefore, if you do suffer an allergic reaction after eating in Caffe Nero, and you haven't told the staff about your allergy, you could still be entitled to make a claim against them provided you can prove that they were at fault. That could be the case if allergen information wasn't present, the wrong ingredients were used or where cross-contamination has happened.
Please call us today to see if we could help you begin a claim.
Caffe Nero Allergy Menu
For your information, we've listed the drinks menu for Caffe Nero below. It's worth bearing in mind that many cafes and restaurants have reduced their menu options due to the COVID-19 pandemic so some items might not be available at all branches.
Drinks Menu
Hot Coffees
Americano

Cappuccino

Latte

Cortado

Flat White

Mocha

Espresso

Espresso Con Panna

Macchiato

Caramelatte

White Chocolate Mocha
Cold Coffees
Iced Coconut Latte

Ultimate Espresso Tonic

Original Espresso And Tonic

Iced Cappuccino

Iced Latte

Frappe Latte

Mocha Frappe Latte

Iced Americano
Extras
Marshmallows

Vanilla Syrup

Whipped Cream
Frappe Creme
Espresso Caramel Frappe Creme

Raspberry & Belgian White Chocolate Frappe Creme

Salted Caramel & Pistachio Frappe Creme

Triple Belgian Chocolate Frappe Creme
Fruit Boosters
Alphonso Mango & Passionfruit Booster

Raspberry & Italian Peach Booster
Frappe Milkshakes
Belgian Chocolate Frappe Milkshake

Strawberry Frappe Milkshake

Vanilla Frappe Milkshake
Hot Chocolate
Chocolate Milano

Chai Latte
As well as this large variety of drinks, Caffe Nero serves snacks such as slices of cake, muffins and biscuits. If you've suffered an allergic reaction after drinking in Caffe Nero or eating food there, we could help you make a claim. Please contact an advisor for free legal advice on your next steps.
Calculating Compensation For An Allergic Reaction After Eating Caffe Nero
As every allergic reaction affects people differently, it's not easy to provide compensation estimates within this guide. Therefore, rather than using a personal injury claims calculator, we've provided the table below with some example compensation amounts. When you've discussed your claim with one of our solicitors, you'll be given a more accurate estimate that's based on how you were affected.
| Claim Type | Amount | Detailed Information |
| --- | --- | --- |
| Severe allergic reaction | £36,060 to £49,270 | This compensation category is for a severe allergic reaction which requires hospitalisation. It will result in a significant effect on the enjoyment of life and the ability to work |
| Serious allergic reaction | £8,950 to £18,020 | This compensation category is for a short-lived but significant reaction. There will be some residual symptoms that might last for some time. Those longer-term symptoms could result in a higher settlement. |
| Moderate allergic reaction | £3,710 to £8,950 | This compensation category is for reactions that result in discomfort, that might result in hospital admission. The symptoms might last for a few weeks with complete recovery taking around a year or two. |
| Minor allergic reaction | From around £860 to £3,710 | This compensation category is for a slight allergic reaction. Full recovery will only take a few days or weeks. |
The figures in the table were taken from a guide used by the legal system known as the Judicial College Guidelines. The severity of your suffering plays a big part in the valuation. That means, as part of your claim, your solicitor will ask that you attend a medical appointment with a specialist, which would be carried out locally. The medical specialist who assesses you will then produce a report for the solicitor to show how you were injured, the effect of the injuries on your daily life and if you'll suffer in the long-term.
Could Special Damages Also Be Claimed?
As part of your compensation claim, your solicitor is able to request that both special damages and general damages are paid. General damages is the compensation awarded for the physical pain and psychological suffering caused by the allergic reaction. The figures in the table from the previous section were examples of general damages payments.
Special damages are designed to reimburse you for any expenses that result from the injury or reaction. There are many elements that make up special damages compensation including:
Care Costs.

While you recover from your injuries, you might need to be supported by friends, family members or even a professional carer. If that's the case, you could claim back any fees or costs linked to that care

Medical Expenses.

In normal circumstances, you'll receive free treatment for your injuries from the NHS. However, you might end up paying for prescriptions or other medications. Therefore, these costs could be included within the claim.

Travelling Costs.

If your injuries mean that you're unable to drive while you're recovering, you could claim for the cost of any alternative travel arrangements. Also, fuel costs or parking fees related to visits to a hospital, GP surgery or pharmacy could also be claimed.

Lost Income.

Some workplaces don't pay full sick pay or only pay it for a short period. Therefore, if you lose income because you had to take time away from work to visit a doctor or to recover at home, you may be eligible to include these losses in the claim.
To make the claim easier, we'd advise you to keep hold of bank statements and receipts that show your losses and can be used as supporting evidence.
How Our Team Could Help You Claim For An Allergic Reaction
If you ask Legal Expert to help you make your claim, you'll benefit from:
Free legal advice and a no-obligation assessment of your claim.

A claims line that is open 24-7.

The expertise of our team of solicitor's who have up to 30-years' experience handling many different types of personal injury claims.

A solicitor who'll be available throughout the claim to offer advice on any complex legal terms that crop up as well as regular case updates.
In all cases, your solicitor will work hard to try and ensure you receive the highest amount of compensation possible in your case.
No Win No Fee Claims If You Suffered An Allergic Reaction After Drinking At Caffe Nero
One major concern that you might have is the price of a personal injury lawyer. We're aware of how stressful making a claim can be so our team works on a No Win No Fee basis for any claim they handle.
When the claim has been checked by a solicitor, if you're both in agreement that the case should begin, you'll be given a Conditional Fee Agreement to sign (CFA). The CFA is used to fund your claim, which means your financial risk is reduced. Some of the benefits of claiming with a CFA are:
The case can start right away as you don't need to make payment upfront.

You won't be asked to pay any solicitor's fees while the claim is processing.

Should the claim be lost, you won't need to pay any of the solicitor's fees at all.
Should your claim be won, and compensation is awarded, your solicitor will keep a modest amount of your compensation to cover their time and costs. This is called a success fee. Don't worry too much though as the amount a solicitor can retain is capped legally and your success fee will be detailed in the CFA at the start of the claims process.
If you'd like us to check whether your claim is eligible for our No Win No Fee service, contact an advisor today.
Contact Us About Your Allergy Claim
Thank you for taking the time to read our guide about making a personal injury claim for an allergic reaction after eating in Caffe Nero. If you've come to the conclusion that you want to begin a claim with the support of Legal Expert, here's how you can contact us:
Call a specialist advisor on 0800 073 8804 today for free legal advice about your claim.
Log on to our live chat feature to discuss your claim.
Email details about what happened to info@legalexpert.co.uk.
Request a call back from a specialist by entering your details into this claims form.
The claims process will be the same whichever method you choose to contact us. We'll begin by reviewing what's happened with you in a no-obligation assessment of your claim. The advisor will consider all of the evidence you supply and, if your case appears strong enough, will refer you to our expert solicitors. Should they take your claim on, they'll handle it on a No Win No Fee basis. Please call today to begin your claim.

Resources
We hope that you've found the information in this guide about claiming compensation for an allergic reaction after eating in Caffe Nero useful. In the final part of the guide, we've linked to some further resources and additional information that you may find helpful.
If there is any additional information you need, please don't hesitate to get in touch with Legal Expert today.
Food Allergy Claims – A more general look at reasons why you might be able to claim compensation after an allergic reaction to food.
Caffe Nero Accident Claims – Information on when you could seek compensation following an accident in Caffe Nero.
Nut Allergy Claims – Advice on making personal injury claims following an allergic reaction to nuts.
Living With A Food Allergy – Guidance from the NHS on living with different types of food allergy.
Avoiding Cross-Contamination – A guide from the Food Standards Agency on preparing food safely.
The Food Safety Act 1990 – Legislation used to set out food safety standards.
Guide by BE
Edited by REG