Allergic Reaction After Eating At Harvester – Can I Claim Compensation?
By Marlon Cooke. Last Updated 30th June. Experiencing an allergic reaction after eating at Harvester may be very unpleasant, especially if you suffer a reaction that causes you to suffer severe symptoms. Usually, when someone is aware they have a food allergy, they would take care to check the Harvester allergy menu or inform the staff of their allergy and ask which dishes they should avoid to ensure they do not have an allergic reaction to Harvester food. They may even request for a food item or ingredient to be left out when preparing their meal. 
But what happens if the Harvester allergy information they're given is incorrect and leads to them suffering an allergic reaction, or if their request for an ingredient to be left out of their meal is ignored? 
This guide should help to clarify your position and advise you of your rights when it comes to making a personal injury claim against a restaurant for an allergic reaction you have suffered due to the restaurant's negligence. 
If you have any questions about the information contained in this guide, want to check your eligibility to claim, or you would like help claiming compensation from a No Win No Fee personal injury solicitor, we're here to help. Call us at any time on 0800 073 8804.
Select A Section
A Guide To Claims For An Allergic Reaction After Eating At Harvester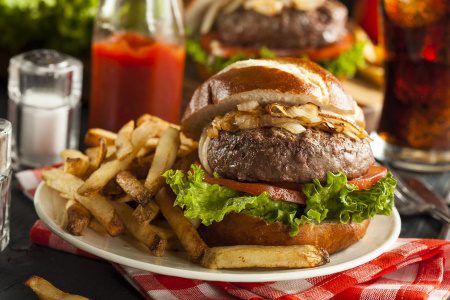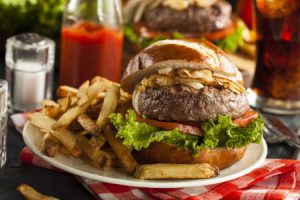 Experiencing an allergic reaction could be quite frightening, especially if you suffer from severe food allergies and your reaction is quite serious. In some cases, an allergic reaction after eating at Harvester could be life-threatening, which may cause not only severe physical symptoms but could also cause you psychological harm. Claiming compensation for such harm could be something to consider if you could prove that the restaurant was negligent in giving you the correct information about allergens in your meal, or if they gave you food containing an ingredient you had asked to be left out of your meal. 
But what happens if you did not inform the staff of your allergies, and the Harvester restaurant menu did not provide you with the correct food information regarding allergens in your dish? Could you go ahead with a personal injury claim despite this? 
This guide answers these questions and more. The sections below bring you information about the types of allergy to Harvester UK foods you could suffer, along with what could constitute negligence on their part when it comes to serving you allergen-free food. We also offer some insight into compensation payouts for allergic reactions and provide you with information about retaining the services of a Legal Expert personal injury lawyer to help you with your claim.
What Is An Allergy To Harvester Restaurant Food?
People could be allergic to many different things. Some people may be allergic to pet hair, while others could be allergic to grass pollen or bee stings. This guide concentrates on food allergies, but in general, allergic reactions happen when the body sees something as a threat and mounts an immune system response to that threat, which can lead to symptoms ranging from skin rashes to an inability to breathe.
What Is A Food Allergy?
A food allergy is when the body sees something you've consumed as a threat. The immune system responds to that threat, leading to a variety of symptoms being experienced. The main types of allergic reaction could include:
Non-IgE Allergic Reactions – These tend to come on over a period of time after consuming an allergen, and may not be experienced right away. You may experience symptoms such as:
Cracking, red or dry skin

Cramps

Itching of the skin

Constipation

Vomiting (no diarrhoea)
IgE Allergic reactions – Symptoms could vary in severity but could include:
Feeling dizzy

Feeling faint

Hives

Nausea

Tingling/itching in the mouth

Vomiting

Trouble with swallowing

Swelling (of the mouth, face, body or throat)

Hay fever-like symptoms

Wheezing
Anaphylaxis – this severe reaction could be life-threatening and often requires urgent medical attention. You may experience symptoms in the IgE list above, as well as:
A tight chest

Collapsing

Trouble with your breathing

Trouble speaking

Trouble swallowing

Dizziness

Tongue swelling
Treatment for an allergic reaction after eating at Harvester could vary, with some allergy sufferers having to wait until symptoms subside on their own and others having to take medication or even be hospitalised. No matter what type of food allergy in Harvester you've suffered, if Harvester was negligent in providing the correct information on the Harvester allergy list, or did not leave out an allergen from your meal when you asked them to, we could help assess your case for free to see if you could have a claim.
Examples Of Common Food Allergens
If you think that you may have a food allergy, you may try to avoid eating foods containing the ingredient you are allergic to. While many people suffer from different kinds of allergies, some of the most common could include:
Egg allergy

Lupin allergy

Milk allergy

Dairy allergy

Wheat allergy

Nut allergy

Gluten allergy

Soy allergy

Sulphur dioxide allergy

Cereal allergy

Seafood allergy

Fish allergy

Mustard allergy

Fruit allergy

Shellfish allergy

Celery allergy
Avoiding an allergic reaction after eating at Harvester may mean informing staff of your allergies and asking them what dishes on the Harvester menu would be safe for you to eat. You might also ask where to find the nutritional information for their dishes so you could make the choice for yourself, or may ask that they leave something out when preparing your meal so that you could avoid a food allergy in a Harvester restaurant.
Food Allergy Statistics
You may be surprised to know that, according to Allergy UK, over 20 per cent of the UK population suffer from at least one allergy, with 44 per cent of Britain's adults being allergy sufferers. Nearly half of these adult sufferers are allergic to more than one thing. Hospital admissions for allergic reactions reached over 20,000 in 2014, and there has been a huge rise in anaphylaxis admissions of 615 between 1992 and 2012.
Can You Request Allergens Be Left Out Of A Dish?
When you are trying to avoid an allergic reaction after eating at Harvester, you might ask the serving staff if your meal could be prepared without a certain ingredient. They should, if it's possible to do so, comply with your request. If they are unable to do so, they should advise you that the ingredient cannot be left out, which should then give you the option to order a different item. You may request that your meal is prepared with:
No Cheese

No Wheat

No Eggs

No Oats

No Fish

No Nuts

No Milk
My Request For An Allergen To Be Left Out Was Ignored
If you suffered an allergy in Harvester in the UK because the serving staff failed to follow your request to leave something out of the meal you ordered, you may be able to hold them liable for an allergic reaction after eating at Harvester if you can prove they breached their duty of care in not following your request.
Exposure To Allergies Due To Restaurants Negligence
Not only could Harvester be held liable for failing to omit ingredients you've specifically asked to be left out of your meal, but there are other situations that could lead to personal injury claims against them for allergic reactions suffered by customers. These could include situations where:
Information given about allergens by servers was incorrect.

If an allergen menu did not have accurate information on it (for example, if an item on the Harvester breakfast allergy menu didn't list milk as an allergen, and milk was, in fact, included within the item).

If a food item you'd ordered to be prepared without an allergen was cross-contaminated with that allergen.
The Consumer Rights Act, Allergy And Nutritional Information
The Consumer Rights Act 2015 states that customers sold defective goods or those that were not as described could take action against the company that sold them such goods if they were caused an injury, damage or loss. 
Some examples of how restaurants could be held liable for such incidents could include:
If you were sold a meal that contained something you'd specifically warned staff you were allergic to

The failure to leave an ingredient out of your meal when you had specifically requested this to be done and the restaurant had agreed to it

If allergy warnings were missing or incorrect on the Harvester allergy menu, website or other printed materials

If an allergen contaminated your dish that you had specifically requested not to be included in your food.
Restaurants Obligations To Display Allergy Information
A restaurant has a responsibility towards its customers to display certain allergens contained within their foods. If they fail to do so, and you suffer an allergic reaction after eating at Harvester because of this, you may be able to claim compensation. We could assess your case for free to see if you could be eligible to make such a claim.
I Failed To Tell Harvester About My Allergy, Could I Still Claim Damages?
Failure to warn Harvester about your allergies doesn't necessarily preclude you from making personal injury claims against them for an allergic reaction after eating at Harvester. This is because Harvester has a legal obligation to warn you of certain allergens contained within foods that they sell. Ingredients they should warn you of include:
Wheat

Nuts

Mustard

Celery

Lupin

Gluten

Sulphur dioxide

Soy

Fish

Eggs

Shellfish

Milk

Dairy

Cereal

Seafood
Harvester Allergy Menu
Below, we have listed the items on the Harvester menu. While this is correct at the time of posting, please note that some items may be subject to change and that it may be wise for you to ask for the most up-to-date allergy information when ordering your meal.
Harvester menu
The Triple Combo

The Original Combo

The 1983 Harvester Combo

Simply Chicken

BBQ Chicken Stack

Signature Half Rotisserie Chicken

Bird, Surf & Turf

Full Rack of Ribs

The Bone Pile
Burgers
Double Dirty Combo

The Dirty One

The Southern-Fried

The BBQ King

The Beyond Bean

The Beef Classic

The Chicken Classic

The Purist

The True Blue
Steaks
Rump Steak

Gammon Steak

Mixed Grill
Grilled dishes
Jerk chicken

The Pitmaster

Smoked BBQ Pork Belly

Hickory-Smoked Beef Brisket
Skewers
Peri-Peri Chicken

Halloumi

Surf 'N' Turf
Fish
Simply Salmon

Cod & Chips

Wholetail Whitby Scampi
Vegan / Vegetarian
Quorn BBQ Stack

Spinach & Ricotta Pasta

Herb-Battered Halloumi & Chips

Thai Green Curry
Kids Menu
Chicken breast strips

Fish fingers

Sausages & Yorkie

Sausages & Yorkie (v)

Simply pasta (ve)

Scrambled eggs (v)

Mini burger beef

Mini burger chicken

Fish fingers

Sausages & Yorkie

Veggie sausage & Yorkie (v)

Cauliflower mac 'n' cheese (v)

Chicken breast

Buttermilk-fried chicken

Southern-fried Quorn bites (v)

4oz* rump steak

Build your own chicken wrap

Half rack of ribs

Chilli non-carne (ve)

Bbq chicken

Grilled salmon

Rotisserie chicken

Cod fillet
Compensation Calculator For An Allergic Reaction After Eating At Harvester
As there are common food allergens on the Harvester menu, you could be eligible to make a claim for compensation if you are able to prove that they acted negligently by breaching the duty of care they owe you.
Allergic reaction compensation claims could be made with the help of a personal injury solicitor who can help you collect evidence relevant to your claim. This can include the notes of instructions you gave in your order or evidence that servers were not informing people of common allergens on the Harvester menu or making them aware of where to find the information. If you have evidence relevant to your claim then please speak to an advisor to see if you could be eligible to claim compensation for your allergic reaction injury.
You can seek compensation for the pain and distress from the allergic reaction injury under general damages. We have included a table below of potential compensation for the effects you may suffer from an adverse reaction to food. The figures In our table come from the April 2022 version of the Judicial College Guidelines.
Injury
Notes
Award
Non-traumatic Digestive System Injury (i)
Severe reaction requiring hospital admission
£38,430 to
£52,500

Non-traumatic Digestive System Injury (ii)
Serious reaction causing continued bowel problems
£9,540 to
£19,200

Non-traumatic Digestive System Injury (iii)
Discomfort and cramps with possible hospitalisation
£3,950 to
£9,540

Non-traumatic Digestive System Injury (iv)
Reaction causing pain for a number of weeks
£910 to
£3,950

Loss of smell
£24,990 to £32,900
Loss of taste
£19,200 to £24,990
Severe Anxiety Disorder
Severe cases resulting in nightmares and flashbacks, affecting a person's sleep
£59,860 to £100,670
Moderately Severe Anxiety Disorder
Severe symptoms shown but recovering with professional help
£23,150 to £59,860
Moderate Anxiety Disorder
Symptoms initially shown but the claimant is mostly recovered
£8,180 to £23,150
Less Severe Anxiety Disorder
Where a recovery was largely made within two years
£3,950 to £8,180
Could Special Damages Be Claimed?
While the table in the section above provided some insight into the compensation you could be awarded for the reaction you'd suffered, there are other types of damages you could also include as part of your claim, known as special damages. These are designed to compensate you for the expenses incurred as a direct result of your allergic reaction after eating at Harvester. They could include:
Care costs – did you need care at home with daily tasks? If so, these costs could be included within personal injury claims

Medical expenses – whether you've had to pay for prescription medicine or for counselling, you could include such costs within your claim

Travel expenses – trips to the hospital or to meet with your lawyer may mean you incur costs too

Wage losses – if time off work has led to you losing out on income, these losses could be claimed for too
If you intend on claiming for any special damages, you must be able to evidence them. Keeping hold of your bank statements and payslips, or any receipts and bills could be a wise idea, as they could provide the proof you've incurred such expenses so they could be included within your claim.
How You Could Be Helped If You Experienced An Allergic Reaction
Making a claim for an allergic reaction after eating at Harvester could be quite stressful if you choose to go it alone. Having the help and support from a Legal Expert solicitor could make the whole process much less stressful and could help you maximise the compensation you receive. We have a well-regarded service, as you can see from our reviews, and we could offer you assistance in a number of ways:
Talk to you about your options

– if you have any questions about your claim, such as what personal injury claims time limit would apply to your case, or whether you could claim on a No Win No Fee basis, we could answer your questions for free, and with no obligation to use our services.

Assess your case

– if you'd like to provide us with some details of your case, we could assess your eligibility to claim for free.

Help you claim

– if you are eligible to claim compensation, we could offer you the services of a Legal Expert personal injury solicitor who could fight for the maximum payout possible for your case.
We truly believe that we could help you if you've suffered an allergic reaction after eating at Harvester due to the restaurant's negligence. Why not call our team for free to find out more about how we could help you.
No Win No Fee Claims If You Experience An Allergic Reaction At Harvester
We understand that some claimants might be wary of retaining the services of a personal injury lawyer as they may worry that they would not be able to afford the legal fees. However, No Win No Fee claims allow claimants to benefit from the assistance of a lawyer without needing to pay legal fees upfront. Instead, you'd be given a Conditional Fee Agreement to sign, promising a small, capped success fee if the lawyer negotiated a payout for you.
Once the compensation payout had been made, this small fee would be deducted from your compensation, with the rest being left for your benefit. In the event that your claim didn't result in a payout, you would not be asked to pay the success fee or cover the lawyer's costs incurred as a result of pursuing your claim.
If you would like to learn more about No Win No Fee claims, there is a resource at the end of this guide. We could also provide you with more information over the phone. You can call our team at any time.
Talk About Your Allergy Case With A Solicitor
Ready to make a claim for an allergic reaction after eating at Harvester? We're happy to help. Even if you're not sure whether you could be eligible for compensation, we'd be glad to assess your case for free and provide you with the guidance and support you're looking for. You can reach us:
We look forward to helping you.
Resources
UK Restaurant Allergy Claims– More general information about claiming for an allergic reaction at a restaurant can be found here.
No Win No Fee Explained – Here, we offer some more information about making No Win No Fee claims.
Claims For Nut Allergies – Nut allergy claims information can be found in this handy guide.
Allergen Notifications– This page offers some insight into allergy warnings and food service provider's responsibilities.
Living With Allergies– This NHS resource may be useful for those living with allergies.
Diagnosis Of An Allergy– Food allergy diagnosis information can be found on this page, from the NHS website.
Guide by Jeffries
Edited by Billing