I Slipped In M&S Marks & Spencer Can I Claim Compensation?
Marks and Spencer has long been one of the most popular stores in the United Kingdom. While most of us do our shopping there and go home without any troubles, there are cases whereby people have experienced an accident while shopping.
This could be a fall in a supermarket or they may have slipped in a Marks and Spencer store because a spillage had not been dealt with possibly.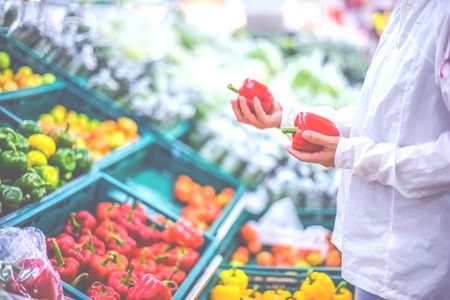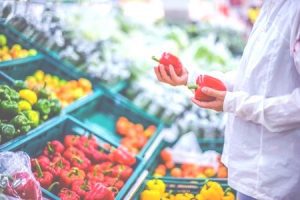 Either way, if you have been hurt and the accident was not your fault, you may be entitled to compensation. You may also be eligible for accidents at work compensation if you have been injured while working for the company.
We have helped many people to launch Marks and Spencer claims, including those who have had a Marks and Spencer accident at work, so you can be sure we can help you get the full payout you deserve.
You can reach us on 0800 073 8804 to learn more about personal injury claims or to take action today.
Select A Section
A Guide To Slipped On Water In Marks and Spencer Compensation Claims
No matter whether you have slipped on water in M&S or you want to make a back injury at work claim for a fall that happened while working at one of the stores, it is important to know as much as possible about the claim process and what is entailed. In this guide, we will reveal how much money you could get if you slipped in a Marks and Spencer store, as well as providing details on how to go about claiming, common causes of such incidents, and much more.
Common Causes Of Slips, Trips, And Falls In M&S Stores
There are a number of different reasons why people find themselves needing to make an accident at work claim or a shopping slip trip fall claim. Some examples include the following:
Falling because platforms or scaffolding were not erected carefully when working here
Slipping due to water or food that has not been mopped up
Slipping on a water floor that was not marked or due to water on the floor from a leak
Falling because of an uneven surface in the car park or a pothole
No matter whether your accident features in the list above or not, you can claim if the accident was not your fault.
Common Slip, Trip, And Fall Injury Claims
When launching such a claim, it is important to inform the company about the incident because they will need to record it in the Marks and Spencer accident report book. Aside from this, you need to gather as much evidence as you can. This includes getting the contact information of anyone who saw the accident, taking photographs of the scene and your injuries, if visible, and keeping a record and proof of any costs you have incurred due to the accident.
I Slipped On Water In A Marks And Spencer, Who Is Responsible?
When it comes to any type of accident claim, not just those for securing slipped in M&S compensation, the aim is to prove that the person you are claiming against is responsible for what happened. you need to show that they did not take the correct action to prevent such an incident from happening.
Marks And Spencer Slip, Trip, And Fall Compensation Calculator
No matter whether you are looking to secure injury at work compensation or compensation because you had an accident whilst shopping, you will want to know how much money you could receive. In the table below, you can see the average payout amount for injuries commonly related to M&S accident claims. Nevertheless, it is vital to stress that all claims are handled on an individual basis. So, no matter whether you have slipped on water in Marks and Spencer or you have had a fall in Marks and Spencer while working, your case will be individually assessed so that you are awarded a fair payout for your circumstances.

| Injury type | Severity | Typical payout amount | Added notes |
| --- | --- | --- | --- |
| Chest injuries | Moderate | Up to £3,000 | This can include soft tissue injuries, and fractures. Injuries will cause serious pain and can even cause temporary or partial disability. |
| Neck injuries | Severe | £50,000 - £99,500 | Severe neck injuries can include damage to discs of spine as well as serious fractures. Permanent disabilities can also arise. |
| Neck injuries | Moderate | £19,000 - £29,250 | More moderate neck injuries include the likes of moderate fractures and dislocated tendons. |
| Back injuries | Severe | £29,475 - £53,000 | This relates to the likes of spinal disc fractures and fractures of other vertebral bodies. There may also be some soft tissue damage. |
| Back injuries | Moderate | £21,100 - £29,475 | Moderate back injuries can fall into a number of different categories with a wide range of symptoms, including lasting discomfort and pain. |
| Leg injuries | Moderate | £21,100 - £29,800 | Moderate leg injuries like this will often have knee damage, leading to reduced joint mobility. |
| Leg injuries | Serious | £13,650 - £21,100 | More serious leg bone fractures with soft tissue damage. |
| Leg injuries | Moderate | £6,925 - £10,700 | Simpler and moderate leg injuries, which can include fractures. With these injuries, there will not be any lasting damage. |
| Knee injuries | Serious | £53,000 - £73,125 | Serious knee injuries include those whereby the knee joint has been disrupted. The individual may also develop osteoarthritis. |
| Knee injuries | Serious | £39,625 - £53,000 | Serious fractures that cause lasting discomfort and pain. |
| Foot injuries | Mild | Up to £10,450 | Mild foot injuries can include pain in one or both feet, as well as temporary damage. |
| Foot injuries | Moderate | £10,450 to £19,000 | Moderate foot injuries can include the loss of normal function in both feet or one foot. This may or may not be lasting. |
| Foot injuries | Severe | £31,900 to £53,200 | Finally, this is the most severe type of foot injury, with the highest payout being for amputation. |
No Win, No Fee Slipped In M&S Compensation
If you choose to make a claim with us because you have slipped in a Marks and Spencer store or you have experienced any other type of accident in M&S, you can be sure that we will handle your claim on a No Win, No Fee basis. You may be wondering what a No Win, No Fee Marks and Spencer claim is. This basically means that you are only going to pay legal fees if your case is successful. If we do not manage to secure Marks and Spencer compensation for you, you will not need to pay a penny. This also means that anyone can claim, as no upfront payment is needed.
How To Start claiming Compensation Against A Supermarket
We are only a phone call away if you need more information about M&S injury claims. We are happy to answer any queries you may have about M&S claims, as well as starting the claim process for you. Our legal advice is available free of charge and our personal claims line is open seven days a week, 24 hours a day, so you can get in touch at any time that is convenient for you. The number you need is 0800 073 8804. There are other ways to contact us also, including requesting a free call back, using our online chat service, or sending an email. Head to our contact page for more information.
Useful Links
We have put together a number of useful guides on our website, which will be of further assistance to you when making a claim if you have slipped in a Marks and Spencer store. Below, you will find our guide to slip trip fall claims, followed by our guide to wet floor accident injury claims. These are comprehensive guides that should contain all of the information you need.
Slip and trip accident claim guide
When it comes to falling, slipping etc accidents, you may require a little more direction on the types of injuries and claims that can occur. Here is our definitive guide.
Wet flooring slip injury claims guide
Flooring accidents are also common, specifically when a floor is wet. This happens in supermarkets often, so we have prepared a guide as to this specific type of trip, fall or slip, so that you can benefit from having all the information you need to hand.