Viking River Cruises Personal Injury Claims Guide – How To Claim Compensation For A Viking River Cruise Accident Claim?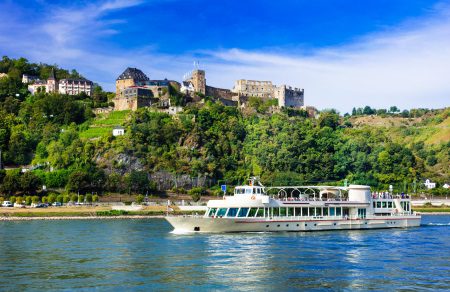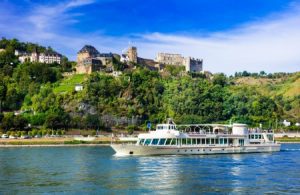 If you have been injured while on a Viking River cruise, due to the negligence of the part of the cruise provider you could pursue a claim for injury damages. Here at Legal Expert, we have years of experience in the industry, and we could help you to make a Viking River Cruises personal injury claim. To do this, all you need to do is call us on 0800 073 8804. But before you do this, continue reading to find out everything you need to know about making a personal injury claim against Viking River Cruise.
Select A Section
A Guide To Personal Injury Claims On A Viking Cruise
There are lots of great cruise providers all around the world. Viking Cruises is one of these. It provides both ocean and river cruises. It has two divisions: Viking Ocean Cruises and Viking River Cruises. We could help you to make a claim regardless of which cruise option it is. At the time of writing, the company has a fleet of six ocean ships and 62 river vessels. It offers cruises along the oceans and rivers of Southeast Asia, China, Egypt, Russia, Europe, the Caribbean, and both South and North America. Some of their current ships include Viking Sun, Viking Sky, Viking Sea, and Viking Star.
In this guide, we will reveal everything you need to know about making a Viking Cruise claim, no matter whether it is a Viking Tor accident claim you want to make or you have been injured on any other ship of their fleet. We will talk you through some accidents and injuries that could potentially possible happen on the ships. We will also explain how to make a Viking Cruise illness claim, as well as giving you an insight into the amount of compensation that you may receive. Plus, we will explain everything you need to know about the service we provide and why we are a brilliant choice for you. If you have any queries by the time you get to the end of the guide, please do not hesitate to give us a call.
What Injuries And Illnesses Could Happen On A Cruise?
There are different types of accidents and injuries that could potentially happen on a cruise ship. This includes the likes of food poisoning, food allergies, norovirus, as well as hip, back, and neck injuries due to slip trip and falls. This is without mentioning head injuries and other serious injuries. If you feel that you have a valid claim for an injury that has happened aboard a vessel call Legal Expert to see if you have a valid claim for compensation.
Accidents Which Could Happen On A Ship
Now that you have heard about the different types of injuries and illnesses that could happen, let's take a look at some of the ways that these accidents could potentially happen.
Elevator and escalator accidents
Injuries that have happened while you have been on an offshore trip booked as part of your cruise
Food allergies or food poisoning
Injuries that have occurred because of falling objects on the vessel
Slips, trips and falls, which have happened due to the likes of broken stairs or steps, as well as defective rails
Medical negligence
These are just a handful of examples. If you cannot see the injury you have sustained, or the accident you was involved in don't panic. Why not call us to check?
Viking Cruises Duty Of Care To Customers
It is vital to be aware of the fact that you are owed a duty of care by Viking Cruises. There are a number of laws and rules that are in place that mean that all cruise ship businesses owe their customers this duty of care. The Shipping Act of 1984 is one of the laws that is in place. However, the Athens Convention is the most common piece of legislation used for cruise ship compensation claims. This is because it takes precedence over UK law when it comes to international waters. Not only does it cover accidents that have happened while on cruise ships but it covers cruise ship food poisoning claims and allergic reactions too.
How Much Time Do I Have To Make My Viking Cruise Accident Claim?
A lot of people do not realise that there is a time limit on all personal injury cruise cases. For example, if you are considering making a claim due to a cruise incident or illness by using the Athens Convention, you are only going to have two years.
These rules are extremely strict, and there are very few exceptions.
You will also find it much more straightforward to claim if you do so as soon as possible. This is because the details will be fresh in your mind, and so there is less chance of you forgetting anything important. Not only this, but it will be easier for your solicitor to get their hands on pivotal pieces of evidence, such as witness statements. After all, if you wait a couple of years there is every chance that your witnesses may have changed their address or telephone number, or they may not be able to remember the incident very well.
Injuries And Accidents That Could Be Caused By Your Cruise Ship Cabin
There are a number of different accidents that could potentially happen in the accommodation (cabins) and accommodation areas, such as slips, trips, and falls due to leaky bathrooms, trips due to damaged flooring, lacerations due to damaged furniture. Essentially, if the ship has not been maintained properly, you could easily find yourself getting injured. When it comes to the cabins, the injuries could happen because of broken furniture. When it comes to the rest of the ship, you may sustain injuries if you were using the gym and the equipment was not maintained properly, illness due to the swimming pool not being maintained and falls due to stairs being faulty or a faulty handrail.
Transfer Vehicle Road Traffic Accidents
You could also make a claim if you have been injured on a coach or bus that has been hired by the cruise company to take you to and from the airport. This could be a transfer coach, taking you to or from the port, for instance. It could also be a coach you were travelling on as part of an excursion booked as part of your cruise.
Transfer Tender Boat Accidents
People could suffer accidents or injuries whilst being transferred to or from the ship. This will usually be on smaller boats.
Cruise Ship Norovirus And Food Allergy Claims
We have helped people make holiday illness claims for food poisoning and food allergies. In regards to the former, food poisoning can occur if food has not been stored, cooked, or prepared properly. While this is typically a mild illness, there could be life-threatening cases of food poisoning. If you have suffered an allergic reaction on a Viking Cruise due to the right allergen information not being given then it may be possible to pursue a claim for damages. Furthermore, it is now law for all food companies to inform their customers if one of the 14 main allergens is present within the food. If food is packaged, it should be displayed on this. If not, the waiting staff can inform customers or it can be printed on the menu.  Aside from this, all cruise ship companies need to make sure that their ships are clean and fully sanitised. Again, if they have not done this, and you have fallen sick, call us to see if you have a valid claim.
Personal Injury Claim Calculator
One thing you will want to know is how much money you will get for your river cruise accident claim. The best thing to do is take a look at the average payouts for cases that have already been made. The table below illustrates compensation payout guidelines. If you cannot see the injury you have sustained, please give us a call and we will happily advise you further.

| Injury Type | Compensation Brackets | Injury Information |
| --- | --- | --- |
| Minor Neck Injury | Up to £2,150 to £6,920 | Lower bracket is for full recovery within several months to neck injuries that last from 1/2 years that possibly acceleration and/or exacerbation injuries. Injuries of this kind tend to be soft tissue in nature. |
| Minor Back Injury | Up to £2,150 to £10,970 | Injuries in these brackets tend to be concerned with length of time of injury, severity, ability to work etc and include injuries such as sprains disc prolapses and soft tissue injuries. |
| Moderate or Minor Injury to the Elbow | Up to £11,040 | Brackets include: simple fractures, tennis elbow syndrome and lacerations. |
| Very Minor Wrist Injuries | £3,090 to £4,160 | Undisplaced or minimally displaced fractures and soft tissue injuries. |
| Fracture of Index Finger | £7,990 to £10,730 | Fracture has been repaired, not fully able to grip. |
| Moderate Hip Injury | £23,310 to £34,340 | Hip replacement or surgery needed or necessary in the future to significant pelvis or hip injury but permanent disability not a great risk. |
| Moderate Knee Injury | Up to £12,050 to £22,960 | Twisting and bruising of the knee where recovery is almost complete to dislocation, torn cartilage or meniscus which results in minor instability, and minor disability. |
| Modest Ankle Injuries | Up to £12,050 | Less serious, minor or undisplaced fractures, sprains and ligamentous injuries. |
| Food Poisoning | £3,460 to £8,360 | Varying degree of cramps accompanied by diarrhoea to significant abdominal pain, alteration of the bowel and fatigue. |
| Trivial Scarring | £1,500 to £3,090 | Scarring is minor. |
What Compensation Can I Claim For A Personal Injury?
If you are going to make a Viking River Cruise accident claim, you will likely be able to claim for both special damages and general damages if the claim is successful. The latter relates to the amount of money you will receive for the injuries you have sustained. The impact they have had on your life and your treatment will be considered. Special damages is the term used to describe the money you will receive for any out of pocket expenses. This includes any loss of income you have experienced because you have been unable to work, as well as other expenses, like travel costs and the cost of seeing a therapist.
How You Can Start A Cruise Ship Accident Claim
If you are considering making a personal injury accident claim, you could take note of the following six things you could do to ensure the most successful outcome to your claim…
See a doctor – There is only one place to begin and this is with the fact that you should try to see a medical professional to get your injuries looked at or your illness diagnosed. It doesn't matter how minor your injuries are, we advise you to see a doctor. They will put together a medical report and this is sometimes the most important piece of evidence when making a claim for compensation. If you haven't seen one yet, it might be possible for your solicitor to arrange a medical locally to you, so don't panic.
Report the incident – If you were injured while working on a Viking Cruise ship, it is important to report the accident. All employers are required to keep an accident book by law.
Keep proof of any costs funded by yourself – You are advised to keep hold of anything that proves the costs that you have encountered as a direct result of your injuries. This includes everything from treatment expenses, to loss of income, to travel costs. You will likely be able to claim for these, but you will need to have proof in order to do so.
Write down details of everything that occurred – As soon as you get the chance, it is advisable to sit down and make a note of everything that happened. This will ensure nothing important slips your mind.
Take photographs – In some instances it may prove to be beneficial to take photographs to help strengthen your Viking Cruise injury claim. You may take photos of the injuries you have suffered. Alternatively, if you have been injured due to a slip, trip or fall take images of what caused the incident.
No Win No Fee Personal Injury Claims Against Viking Cruises
Some victims of accidents that weren't their fault fail to claim compensation, as they are unsure if they have a claim in the first place. Instead of exploring the possibility, they simply forget about it because even consultations with legal professionals are extremely expensive. You don't need to worry about this with Legal Expert, as our advice is free. All you have to do is give us a ring on 0800 073 8804.
This number will connect you to one of our friendly and experienced advisors. You will essentially have an initial consultation, yet unlike other companies, our advice is free of charge. The professional you speak to will answer any questions you have, no matter how big or small. They will explain the entire claim process and they will gather details regarding your case. If they think you have a good chance of compensation they will match you to a specialist No Win, No Fee solicitor from our team. However, if they don't believe your case is strong enough, they won't waste your time.
Our free advice is not the only monetary advantage of choosing Legal Expert. The fact that we match you to a No Win, No Fee solicitor is significant. One of the main reasons people never start a claim is because they don't have the money to begin the process. However, you don't need any cash to begin your claim if you opt for a No Win, No Fee solicitor. Moreover, financial risk is eliminated as well. You need not begin to worry about having to finance your case if it is not a successful one. This is something that can put a lot of people off going ahead with a claim, as they are worried they'll go through the hassle and costs of making a personal injury claim essentially for nothing.
All in all, Legal Expert eliminates the financial hurdles that are often in the way when making any type of personal injury claim!
How We Can Help You
If you have been involved in an accident that was caused by someone else, you could be pondering how to get legal help. Luckily, you have come to just the right place, as Legal Expert can provide exactly that.
Upon searching for how to get legal help for an accident on holiday claim on the web, you probably witnessed many different results from numerous law firms and personal injury specialists. This can be overwhelming, and it can be difficult to know where to start. However, with Legal Expert, you have a firm that has plenty of experience and an outstanding reputation in the industry. We were established many years ago, and since then, we have been helping thousands of victims across the country to get the personal injury compensation they deserve.
If you take a look on our website or browse the web, you will see plenty of positive reviews that have been left by previous clients. A lot of this has to do with the payment structure that we implement.
This leads us to the next point: our No Win, No Fee service. When you searched how to get legal help online, one of the main things you were probably concerned about is the expense associated with making a claim. However, this is something you do not need to worry about when you choose us. All of our personal injury solicitors work on a No Win, No Fee basis.
It is also worth pointing out that we aim to handle all claims with minimal hassle and stress to you. If our solicitors can settle a case over the phone, they will. Plus, it is quite unlikely that you will need to go to court – something that surprises a lot of people.
Contacting Our Holiday Accidents Claims Team
If you have any questions, or you would like to get started with making a claim, all you need to do is give us a call on 0800 073 8804. You will speak to one of our friendly and professional advisors who will be more than happy to assist you in any manner they can. If you would prefer, you can also leave your details on our website and we will call you back at the earliest opportunity. We also have a live chat service on our website too.
Cruise And Package Holiday Claims Guides
Cruises and claims – Some further advice on cruise ships and claiming.
Packages and Claiming – When you look at claiming for a package holiday, you might find the guide here useful.
Edited By Melissa.