James Villa Holiday Personal Injury Claims Guide – How To Compensation For A Holiday Accident Booked Through James Villa's
Many people may agree that there is nothing worse than experiencing an accident whilst on holiday. Injuries may be stressful and upsetting at the best of times, but the situation could instantly become worse if you experience them whilst on vacation, especially if it occurs near the beginning of your holiday. In this guide, we will explain who maybe eligible to make a James Villa package holiday accident claim. Here at Legal Expert, we have many years of experience in the personal injury claims industry and could help people to make a claim if they have suffered avoidable injuries while staying at a holiday villa. If you would like to know more about personal injury claims for holiday accidents, you can reach us on 0800 073 8804. Below, we have included a detail guide on eligibility to pursue a holiday accident accommodation claim, who is liable to pay damages in terms of compensation and what different types of accidents which lead to injuries could occur.
Select A Section
A Guide To Making A Package Holiday Accident Claim Against James Villa Holidays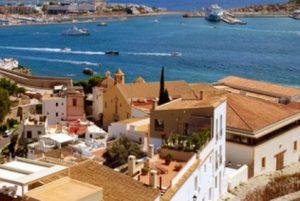 James Villa Holidays is a tour operator, with their service centering on villa tours. The company was previously known as James Villas. The company is in operation under Wyndham Vacation Rentals and it is headquartered in the UK, in Maidstone specifically. At the moment, more than 3,000 properties are operated by James Villas. They are available for customers who wish to rent them out as temporary holiday properties. The company operates in two main ways, customers can either book a package holiday or book the villa through accommodation only. Depending on how a person books may ultimately determine if they have a preventable accident at the villa in which they are injured who would be liable.
In this guide, we will discuss the difference between how to claim for personal injuries that happen on a James Villa Holiday package deal to if a villa was booked as a sole entity. This includes answering some of the most common questions we receive, including: Can I claim for an accident abroad? Does travel insurance cover personal injury? How much can I claim for a holiday illness? Can you claim for sickness on holiday? We will also talk you through the claims process, explain more about different legislation that is in place, and we will look at some specific potential accidents, from swimming pool incidents to car hire accident claims. If you still have any queries by the time you finish reading this guide, please do not hesitate to give us a call about package holiday accident claims against James Villa Holidays.
What Is A James Villa Package Holiday Accident?
In order to be able to claim against James Villa Holidays for an preventable accident which caused an avoidable injury it is often necessary for your holiday to be booked as a package deal with the tour operator and the injury must have been sustained due to the negligence of one of the holiday providers or suppliers. A package holiday is a holiday whereby two or more services have been booked in the one deal via the same company. The site does offer the option to add flights (making it a package holiday) but not all holidays booked via the company are. Currently, they offer flights from more than 25 regional airports in the United Kingdom.
Whilst no one can turn back time and stop an accident or an illness occurring once you have suffered injury or illness, what we may be able to do is help you get compensation for the accident. Generally, a personal injury solicitor will consider the following three question when considering taking on a personal injury claim
Did the injury occur due to negligence of a third party that breached their duty of care?
Did the incident happen within the personal injury claims time limit?
Did you receive medical attention for your injuries?
If you are unsure if you can make a James Villa Holiday accident claim please speak to our expert advisors who through a free confidential consultation can tell you the merits of your case with no obligation.
Does It Matter If My Holiday Is ATOL And ABTA Protected?
When you book a holiday, it is always advisable to check that the company has ATOL protection in place. You should be able to do a quick search online to discover whether this is the case. In the UK, it is the law for travel operators to have this protection. ATOL stands for Air Travel Organiser's Licence and it is the air holiday financial protection scheme in the United Kingdom. Under this scheme, if a tour operator was to collapse and you were on holiday, you would be able to fly home free of charge. If your holiday was cancelled because of this, you would receive a full refund. While James Villas are ATOL protected (ATOL holder number 2730) and ABTA protected (membership number W3940), it is vital to make sure that when you book through James Villa Holidays, that you are covered by such protection as it may not cover all services. If you book a package holiday you will be covered by, Package Travel, Package Holidays, and Package Tours Regulations 1992 .
James Villas Duty Of Care To Guests
There are two main options when booking a holiday through James Villa Holidays, one where you can book the villa alone and another where you can book a package holiday. Depending on how you book your holiday may determine the responsibility they have if things go wrong. The basic duty of care means that they have to do everything to minimise the health and safety risks associated with the holiday you're going on. This is the case if you have booked a package holiday. If you book a package holiday,and you are negligently harmed by a service or product supplied through the package deal you could claim against the tour operator, rather than the individual supplier. So, how do you know if your holiday is a package holiday? It probably will be if the following applies:
You bought more than one part of your holiday: i.e. flights and accommodation, or accommodation and an excursion, for example from the same tour company.
You bought all of your holiday for an inclusive or total price.
So, now that you have a good idea regarding what counts as a package holiday, let's take a look at who is responsible if something goes wrong.
If something goes wrong during your package holiday, for example, you suffered an illness or injury due to negligence or you were given a room that was not how it was described, then the onus is on the tour operator you booked the holiday deal through to put it right. This is why you should get in touch with the travel company as soon as possible. You can only complain to the tour operator about components that was booked as part of the deal.
Ways In Which You Could Be Injured At A Holiday Villa
There are different ways a holiday rental accident could happen if steps are not taken place to ensure a customers safety and health and if maintenance is not kept up to date. Below, we will take a look at some examples of what could happen. Below we have included examples of potential holiday accidents the list is not exhaustive so if you can not see the circumstances in which you were caused an avoidable injury please do not panic simple call our advisors on the number below. For more information about eligibility for personal injury claims against James Villa Holidays, simply give us a call.
Bed Bug Bites At A Holiday Villa
Bed bugs could cause very irritating rashes and skin conditions, and they could even cause people to suffer infections in some circumstances too. If the hygiene level is not what you expected in the holiday villa you rented, you could end up suffering more than just bed bug bites. These little bugs could even end up travelling home with you, which could cause longer terms issues that last long past the time you arrived home from your holiday.
Slips And Falls At A Holiday Villa
Slip trip and falls could happen almost anywhere whether at home or on holiday. This is because there are so many different ways that this sort of accident could happen. For example, you could trip because of a broken tile, either inside or outside of the villa, or you may slip because the air conditioning machine is leaking or you could fall due to a hazard due to poor lighting. The scenarios vary considerably. Depending how the villa was booked whether as a lone element or as a package holiday may determine who is liable for a preventable accident that caused an avoidable injury. If you are unsure whether your claim would be against James Villa Holidays or the owner of the villa please call Legal Expert for clarification.
Accidents And Injuries Caused By Broken Or Faulty Furnishings
It is vital that all accommodation that is being rented out to guests and customers is fit for purpose. That means that they are risk free of hazards and potential causes of injury or illness. If a customer is booking a villa from James Villa's but not as a package holiday the company is only liable for any injuries or illnesses suffered if they have breached their duty in as much as if they have not selected the suppliers with skill and and care and damage has been caused. If the accommodation is part of a package deal then preventable injuries caused at the accommodation maybe the responsibility of the company.
Holiday Villa Swimming Pool Accidents Or Illnesses
Aside from the scenarios that have already been discussed, James Villas personal injury claims could be made for problems relating to swimming pools illnesses or injuries if they are caused due to negligence and the holiday has been booked as a package holiday deal. Not all villas have swimming pools, but if yours does, it must be maintained properly. This relates to the area surrounding the pool and the swimming pool steps. It also relates to the cleanliness of the pool as well. If the correct pH level is not maintained, someone could fall sick.
Can I Claim For Injuries In Hire Car Or Transport Booked Through James Villa Holidays
People could book airport and villa transfers as well as hire cars and flights through the site. If an accident has happened while in transit, personal injury claims against James Villas could be made. Whiplash is one of the most common injuries that could suffered in these incidents. Whiplash often happens as a result of car crashes, since the head quickly jolts back and forward. Nonetheless, there are many different scenarios that could lead to whiplash. If you have been diagnosed with whiplash because of an accident that was not your fault, you may be entitled to compensation.
Firstly, it is imperative to note that whiplash could show itself in a whole host of ways. People could suffer from many different symptoms. This includes everything from pain, to blurred vision, to numbness, to dizziness, to nausea, and much, much more. Moreover, some people could suffer long-term injuries, whilst most may make a recovery within a few weeks or so.
Because of this, a lot of people might well decide to cope with their injuries themselves, rather than visit a doctor. However, if you do this you could put obstacles in the way of your chance of getting compensation. Seeing a medical professional is a great way to show official proof of what has happened to you.
Of course, there could be more serious injuries that happen in these accidents. Either way, it might be wise for you to ensure James Villas personal injury claims further. If another driver is to blame for what happened, you might want to jot down their contact information and their vehicle details. If a crime has been committed, for example, a hit and run, or the crash scene is a danger to oncoming traffic, calling the police is a must.
Personal Injury Calculator For Personal Injury Claims
You might want to know how much compensation you're likely to receive if you make a claim for an accident at a holiday rental. It is important to note that it is impossible to tell you exactly how much you are possibly going to get because all cases are different. However, what we could do is take a look at the guidance on payouts relating to injuries sustained in accidents that could be seen in personal injury claims against James Villas. This has been sourced via the Judicial College. If you want to use a personal injury claims calculator, do note that they will only ever provide very rough estimates, so do keep this in mind.

| Type of injury suffered | Notes | Average payout amount |
| --- | --- | --- |
| Psychological Injuries | Less severe | Up to £5,130 |
| Psychological Injuries | Moderate | Up to £16,720 |
| Psychological Injuries | Moderately severe | Up to £48,080 |
| Psychological Injuries | Severe | £48,080 to £101,470 |
| Shoulder Injuries | Moderate | Up to £11,200 |
| Thumb Injuries | Moderate | Up to £11,040 |
| Wrist Injuries | Less Severe | Up to £21,480 |
| Hand Injury | Moderate | £5,110 to £11,640 |
| Neck Injuries | Moderate | £21,910 to £33,750 |
| Arm Injuries | Less Severe | £16,830 to £34,340 |
Examples Of What Holiday Accident Claims Can Include
When it comes to holiday home accidents, your personal injury lawyer could not only try to make sure you get compensation for your injuries, but also for any costs you have encountered because of them. For example, you may have had to change your flight and book extra accommodation until you are able to fly home. These are expenses you would not have experienced if you did not suffer an injury, and thus you could be compensated for them in successful a James Villa package holiday accident claim,
No Win No Fee Personal Injury Claims Against James Villas
If you are ready to make a claim, you may, obviously, want to find a great personal injury solicitor to assist you. The payment structure is something you may well be concerned with. A lot of people could be worried about making a claim for a holiday rental accident because they might be scared they would spend a lot of money and not get compensation. You do not need to worry about this with the no win no fee approach, as you only pay our solicitor fees if your case is a success, meaning you will have your payout to cover the cost and you'd retain what was left of your compensation after legal fees. The fees are a percentage but are capped at 25% of the compensation you would receive, so you would always retain 75% of your own compensation at the least. This also means your solicitor is going to be accountable for the service that he or she provides.
How To Start A Holiday Villa Personal Injury Claim
So, you have been involved in a holiday rental accident that was not your fault, and you want to make a compensation claim? This is something Legal Expert may be able to assist you with. We are one of the leading law firms in the United Kingdom, with many years of experience.
Before you could even begin to think about making a personal injury claim , we usually advise that it is a good idea that you see a doctor. This is so you could be professionally diagnosed with your injury. Even if you have suffered a small injury and believe you could cope with the symptoms yourself, you may want to go to the doctor. If you've not yet, don't worry, though, as this is something our lawyers could arrange for you.
Once you have done this, you could then start the James Villas personal injury claims process. The truth is – all you need to do is give Legal Expert a call and we will take care of everything for you. Call us on our free legal helpline and one of our experienced advisers will answer your questions about personal injury claims against James Villas, talk you through the claim process and give you a realistic assessment of your case. One thing you could be sure of is that we will not waste your time. If we do not believe you have a good chance of getting compensation we will tell you.
However, if we do think you have a good case, we will put you in touch with one of our specialist solicitors. All of our solicitors work on a no win no fee basis. This is extremely beneficial. It means that you do not need any money to begin your holiday villa personal injury claim and financial risk is eliminated. This all comes together to guarantee that you benefit from a really good level of service when using Legal Expert, as our solicitors are more impacted by the outcome of your case. So, why not give us a call today to begin the process of getting you the money you deserve?
How To Contact Our Accident Abroad Experts
For more information about personal injury claims against James Villas, you can reach our friendly and experienced team on 0800 073 8804. We have many years of experience in the industry and we can assist you, whether you're ready to make a claim or not. There are other ways to get in touch with us if you would prefer, for example, you can use the live chat feature or you can enter your contact information and we will call you back as soon as possible.
Further Information
Injured in an Airbnb? – If it is Airbnb you've suffered an injury in, then this page could help.
Travelodge Claims – Here, we discuss what claims could look like if they are made against a Travelodge.
Package deal claims – If you've booked a package holiday, this page may provide useful information.
Edited By Melissa.