How much compensation can I claim for injury in Switzerland?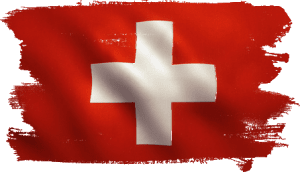 When we go on holiday, we don't expect to spend our time in hospital. However, if you've suffered an injury or contracted an illness while in Switzerland, and it was in no way your fault, we can help you to get the compensation you deserve. There is no denying that such an occurrence can be incredibly upsetting and frustrating, especially when you have saved so hard for your vacation. We will ensure you get a payout for your pain and suffering, in addition to any costs you have incurred. We can also help you to make holiday claims for loss of enjoyment.With that in mind, read on to discover more about holiday accident claims in Switzerland.
Select A Section
A Guide to compensation claims for injury in Switzerland
Did you know that British tourists made more than 700,000 visits to Switzerland last year? This is certainly a popular destination with Brits, especially those looking to go skiing and embrace the incredible winter activities that are available in this country. Mountain activities are also very popular, and so it is of little surprise that the vast majority of injuries occur during outdoor sporting activities. Some of the most common alpine hazards include sudden weather changes, sun exposure, altitude sickness, thunder storms and lightning, rock fall, glacial crevasses and hollows, landslides and flooding, and avalanches, and snow drifts. It is not hard to see why skiing accidents in Switzerland are fairly common.
As well as this, road safety levels are high and crime rates are low, although there are incidents that go against the grain. No matter what has happened, if you have been involved in an accident that was not your fault, there is a huge chance you will be entitled to compensation. You do need to make sure you have the correct travel insurance in place, though. Most travel insurance policies will require you to add on provisions for mountain sports and skiing, so make sure you have done this so you are covered. You will find out more information about travel insurance and the accident risks in Switzerland below, as well as details on what to do if you have been injured, how to claim, and the No Win, No Fee approach. If you have any queries or you are ready to get started, our contact information is at the bottom of the guide.
What to do if you have an injury or accident in Switzerland
One of the greatest risks to those visiting Switzerland is avalanches. It is important to know about the risk classifications. The highest risk level is '5' and this is when the snow is generally unstable. It means that a lot of big and spontaneous avalanches are likely to occur, even on gentle slopes. By understanding the classifications, you can make sure you are prepared while visiting Switzerland.
If you are injured in Switzerland, though, whether due to an accident on the slopes or not, it is important to follow the correct procedure when making a claim. Make sure you keep a hold of any evidence that will help you to build a strong case. This includes photographs of the scene, as well as your injuries. You should also keep a hold of witness statements. Aside from this, reporting the illness or accident to your package holiday company, tour company, hotel or any other business that is responsible, is vital. This will ensure there is an official record of what has happened, serving as great proof.
You should also contact your travel insurance provider as soon as possible so you can tell them what has happened. Plus, you will need to get in touch with a leading legal team as soon as you return to the UK so that they can launch a claim for you. Of course, this is exactly what we can assist with at Legal Expert, so simply pick up the phone to call and we will take it from there for you. If you would like further information on the claiming process, you can read our guides on package holiday claims, as well as holiday accident abroad claims.
Emergency contacts numbers in Switzerland
It is important to serve the emergency contact numbers in your phone that you may need while you are in Switzerland. This will ensure that you will have everything you require should an accident happen so you can get quick assistance. Here are the vital emergency phone numbers to save in your phone:
Emergency road services: 140
Ambulance: 144
Fire department: 118
Police: 117
The number 144 is used throughout the country as the principal emergency number. You can call this number for mountain rescue if needed. Based in Sierre, the OCVS – Rescue Organisation for the Canton of Valais, is in control of 13 sub-regions, with the Verbier area included, and it copes with the microclimate and special topographical conditions of the mountains. Along with doctors, paramedics, and ambulance drivers, they have highly trained rescue experts, including speleologists (underground caving), dog handlers (avalanches), glacier patrol (for mountain conditions), guides, climbers, and guardians of Alpine huts.
Getting medical treatment for an illness or injury in Switzerland
It is important to obtain one of the European Health Insurance Cards (AKA EHIC) and this will give you the ability to obtain to healthcare in Switzerland. You can apply for one here, and this is suitable for any individual from Switzerland, the EEA (European Economic Area), and the UK. It means you can get healthcare in Switzerland sometimes for free and sometimes at reduced costs. The EHIC is free, and so there is no reason not to apply. In order to do so, you will need to provide your full name, Health and Care number (Northern Island), CHI number (Scotland), NHS number of National Insurance (Wales and England), date of birth, and address. It is vital to stress that this does NOT replace travel insurance. You still need to have a travel insurance policy in place before travelling to Switzerland.
Are there compensation claim time limits in Switzerland?
If you are making a compensation claim, it is vital to be aware of the fact that there are strict time limits in place. In most cases, you will have three years to make a claim from the day/night of your accident. However, there are certain circumstances whereby you will only have two years to claim. The best thing to do is claim at the earliest opportunity, and so this way you will not be disappointed. As well as this, you are going to find it much easier to make a claim the quicker you do so. This is because the details are going to be clearer in your mind. In addition to this, you will find it easier to get the evidence you require as well. Take witness statements as a prime example. If you leave it three years before you make a claim, you may not be able to get in touch with the witnesses. They may have moved to a new address or changed their telephone number. They may not even remember what has happened. With that in mind, the best thing to do is call Legal Expert as soon as you return to the UK. You may worry that claiming while you are injured is going to be too much to handle, but that is where we come in. We will handle everything for you, so you can focus on your recovery.
| Accident, Injury or Illness | Time Limit |
| --- | --- |
| If the holiday was booked through a tour operator who are based in the UK. | 3 years |
| Illness or injury on a privately booked flight, flying to or from an international airport in Switzerland | 2 years |
Making a package holiday claim in Switzerland
If you have travelled to Switzerland as part of a travel holiday package, you will need to report the incident to the company. This will ensure that there is an official record of what has happened to you, which will make it a lot easier for you when it comes to claiming. Some of the most popular package holiday companies that offer vacations to Switzerland include:
Tui
EasyJet
British Airways
Kuoni
For more information regarding the rules and regulations in regards to package holidays, you can use the following link: Package Travel, Package Holidays and Package Tours Regulations 1992. This will take you to the legislation that covers everything from price revision and the transfer of bookings to descriptive matter includes in packages and insurance. If a package holiday company is proven to be in violation of this law, you will most certainly have the grounds for a claim.
Compensation claims we can conduct in Switzerland
At Legal Expert, we have years and years of experience in the compensation claims industry. We can help you to secure a payout irrespective of the type of accident you have been involved in. Read on to discover more about the most common accident cases we handle.
Hotel accident claims
While you are staying in a hotel, it is the company's responsibility to ensure your health and safety is taken care of. However, there are cases whereby accidents have happened, and if you have suffered because of this, you can make a claim. Some common examples include poor hygiene that causes illness, illnesses from exercise facilities or the swimming pool, food poisoning, slips, trips and falls, and much more. If you are someone who works for a travel company and you are spending some time in Switzerland, you will also be able to make a claim if you have been injured.
Claims for food poisoning and water-borne illnesses
There are lots of different types of injuries that can happen while in a restaurant. Of course, you may slip, trip or fall, yet food poisoning is the most common cause of restaurant illness. Even the finest restaurants across Switzerland can suffer from mishaps, accidents, and mistakes. If you have been served stale, substandard, or raw ingredients, you may experience a stomach illness or any other symptoms of food poisoning. When this happens, it is important to get the holiday compensation for food poisoning you deserve for the pain and suffering you have had to go through. You may also suffer from a water-borne disease, which is an illness caused due to drinking water that has pathogenic microorganisms. While Switzerland is known for its high standards of health care, water-related infection diseases can happen, especially in some of the more rural areas. If you have fallen ill due to drinking water that is not clean, you will have a solid case for compensation.
Slips, trips, and falls
Slips, trips and falls are undeniably the most type of common accidents that happen around the world. This is because they can happen anywhere. From boarding or disembarking your flight, to participating in activities or enjoying your hotel, there is no telling when or where you could experience a slip, trip or fall. Of course, in Switzerland, a lot of these injuries do occur on the mountains and while participating in skiing and other activities, yet you can claim no matter where you have been hurt. This includes a slip or fall down the stairs on holiday, as well as falling due to roadworks or slipping on unmarked wet floors.
Switzerland Skiing Compensation Claims
A lot of people go to Switzerland because they want to enjoy the amazing skiing the country has to offer. If this is the reason you are visiting the country, you need to make sure you have the correct travel insurance in place. Most standard holidays do not include skiing and other winter activities. It is usually an add-on that you need to look for, so make sure you do this. The last thing you want to do is suffer an injury and then find out you are not insured.
Switzerland skiing compensation claims are very common. There are lots of different types of skiing accidents that could happen. This includes incidents that have happened due to someone else's carelessness, as well as those that have occurred due to equipment defects or problems with ski lifts. Either way, if the incident was in no way our fault, there is an extremely high chance you will be entitled to a payout, and that is exactly what we can help you to achieve.
Car Accident Switzerland Compensation Claim
In general, Switzerland has extremely safe roads, which is great news for anyone visiting the country. Nevertheless, if you have been involved in an accident on the roads, you will be able to claim. According to the most recent statistics, a total of 256 people lost their lives in 2016 due to road traffic accidents. This represents the lowest figure it has been in almost 80 years. Moreover, in this period, 3,785 people suffered serious injuries. The main cause of car accidents in the country is speeding. The second most popular reason for car crashes is driving under the influence of alcohol. The vast majority of accidents happen on roads in areas that are built-up. If you want to make a car accident Switzerland compensation claim, call us today.
Do I need to use a Swiss solicitor for my claim?
A lot of people assume that they are going to need to use the services of Swiss holiday accident claims solicitors if they have been injured while on holiday in Switzerland. This is not the case. We can still help you to launch your claim for compensation due to air travel and illness. After all, thanks to modern tech it is easy to communicate no matter where in the world you are. If you are still in Switzerland after your accident, it is easy to contact us via telephone, or through our live chat feature, email, or any other method that is convenient for you. We have the experience and know-how to effectively handle holiday abroad claims, so you have nothing to worry about when you choose us.
No win no fee holiday compensation
One of the great things about working with Legal Expert is the fact that we only deal with No Win, No Fee claims. What does this mean? You may have heard of the term No Win, No Fee, but you may be unsure as to what it actually means. This refers to a payment agreement between the lawyer and the client whereby the lawyer will receive a percentage of the compensation for their services. This will be a percentage that both parties have agreed on before the legal process begins. If no compensation is secured at the end, it means that the lawyer will not receive any funds, and you will not owe him or her anything. This gives you great financial security because it means that you will never be out of pocket. You are never going to find yourself in the awful situation where you are faced with a massive legal bill to pay yet your claim has been unsuccessful. There are then a lot of knock-on benefits that come with this. This includes the fact that you know the solicitor that agrees to work on your case is never going to waste your time. No Win, No Fee holiday solicitors will only take your case if they genuinely believe it is strong enough. Moreover, it also means you do not need to pay a lump sum to start the claim process, and so anyone can claim, no matter their financial standing. For more information about No Win, No Fee holiday compensation, please give us a call.
Top 16 cities and ski resorts in Switzerland
Below, you will find a list of the top 16 cities in Switzerland, ordered in terms of population, from biggest to smallest.
Zurich
Geneva
Basel
Lausanne
Bern
Winterthur
Lucerne
Gallen
Lugano
Biel
Thun
Koniz
La Chaux-de-Fonds
Fribourg
Schaffhausen
Vernier
It does not matter if you were injured in one of the cities mentioned above, or elsewhere in Switzerland, we can help you to get the compensation that you are entitled to.
Making your claim
If you want to make a compensation claim for an accident that has happened in Switzerland, or anywhere else across the world, please do not hesitate to get in touch with Legal Expert and we will be more than happy to assist you in any manner we can. All of the claiming and travel illness advicewe provide you with is free of charge and there is no obligation to continue with our service. You can reach us in many different ways. The most popular option is to use our legal helpline, which is available seven days per week from 9 am until 9 pm on 0800 073 8804. Alternatively, you can use the online contact form on our website, the live chat feature, or you can request a call back on our website. The choice is yours.
Useful links
We hope that you have found this guide useful on your quest to find out more information about holiday accident claims in Switzerland. However, we know that you may need further assistance, which is why we have put together a collection of useful links.
British Embassy Switzerland – Berne
Thunstrasse 50
3005 Berne
Switzerland
Tel: +41 (0)31 359 7700
This link takes you to the website for the British Embassy in Switzerland: www.gov.uk/world/organisations/british-embassy-berne
Check out this NHS guide to healthcare in Switzerland for more information on accessing medical assistance in this country:
www.nhs.uk/NHSEngland/Healthcareabroad/countryguide/Pages/healthcareinSwitzerland.aspx