Fred Olsen Cruises Accident Claims Guide – How Much Compensation Can I Claim For A Personal Injury On A Fred Olsen Cruise?
In the following guide we are going to look at accidents that could happen aboard Fred Olsen Cruises and how these accidents can affect passengers, we will also examine examples of injuries that may occur due to negligence, the claims process itself and also Legal Experts No Win No Fee Service.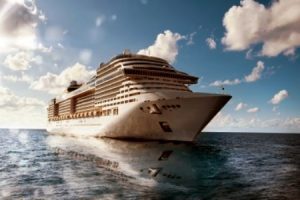 Accidents can happen anywhere and very often cause little disruption. Except if they happen while on holiday. Holidays are for such a very short period and any illness or injury could even shorten it even more so. Illnesses, such as norovirus, could spread quickly in environments such as cruise ships, and it is estimated that globally, 1% of all instances of norovirus happen on cruise ships. If a slip, trip or fall occurs it could leave a passengers lying up from anything from a couple of days to the foreseeable future.
Cruise ships should have clear procedures for health and safety hazards which have been thoroughly audited to ensure that they are up to date. Doing so can reduce or even eliminate risks. It is vital that such procedures are correctly delivered to all staff and are carried out accordingly if they are not passengers could suffer injuries due to preventable accidents.
Whilst claims for accidents at sea could sometimes be a little more complex to conduct, our team could be able to help you to make a cruise ship accident claim. To find out how, please read this guide.
Select A Section
A Guide To Accident Claims On Fred Olsen Cruises
In this guide, we look at how to make a cruise ship accident claim and the circumstances where you could be eligible to make a personal injury claim against Fred Olsen Cruise Line. If you were travelling on a cruise ship and were hurt, due to negligence of a third party you may be able to make a compensation claim.
To understand whether or not you have a viable accident on holiday claim we do recommend seeking legal advice as it can be difficult to determine. As a passenger, you may have been protected by the Athens Convention on the Carriage of Passengers by Sea, 1974.
What Is A Cruise Accident?
Firstly, we need to establish what exactly a cruise accident is. Put very simply, this is an accident which has happened on the ship. Inorder for you to be able to claim for damages through a personal injury compensation claim it must be proven that the accident was preventable and the injuries avoidable. Negligence on the part of the cruise provider or its staff must be present in most cases.
Examples of cases of accidents that lead to injuries which could result in a compensation claim include;
Slips and falls due to a wet floor showing no obvious warning signs causing a passenger to injure themselves.
Food illness, due to a passenger suffering an allergic reaction even though they had informed the necessary staff of their food allergies but being served the food regardless without being informed of it allergen content.
Examples Of Accidents Or Injuries On a Cruise Liner
There are a variety of different accidents, injuries or illnesses which could happen whilst on a cruise ship, transferring to a cruise ship, or on transport to or from the cruise ship.
You may be able to make a holiday illness or injury claim for;
Illnesses or injuries caused by being served foods or drinks which you have informed staff you are allergic to which have caused a reaction.
Cases where the ships doctor (or medical staff) were negligent in providing medical care to you. This could include the provision of incorrect medication or failing to diagnose a condition.
Slips and falls caused by hazards that should have been cleared up or away.
Food poisoning which is caused when foods are stored, heated and prepared incorrectly.
It is vital that a holiday personal injury solicitor can build a case showing that the ships staff, cruise provider, package holiday provider etc are in some way at fault for your injury or illness to be able to pursue a successful case.
Cruise Line Duty Of Care And Your Passenger Rights
You may be able to make use of international agreements, such as the Athens Convention. This convention applies where departure and destination ports are different, or where they are the same, but a port call is made in a third country.
Additionally, you may have rights under the 'Carriage of Passengers and their Luggage by Sea (Domestic Carriage) Order 1987' if you depart from a UK port and your cruise does not stop at anywhere else.
How Long Do You Have To Claim Compensation For A Cruise Ship Accident?
There are several different personal injury claim time limits which you may need to be aware of when making cruise ship compensation claims. There are strict time limits which could apply in different circumstances when you are making holiday illness claims under the legal system of another country or be time-limited in claiming by international agreements.
| Type of cruise compensation claim | Personal injury claim time limit |
| --- | --- |
| Fred Olsen Cruise Line injury claims made under the Athens Convention. | 2 years (may vary) |
| Injuries or illnesses caused on a package holiday booked in the UK through a UK tour operator. | 3 years (may vary) |
We recommend talking to a solicitor to check how long you have to make your personal injury claim against Fred Olsen Cruise Line.
Cruise Ship Cabin And Accommodation Accident Claims
When staying on a cruise ship, you will likely treat your cabin or suite in much the same way you would a hotel room. And similarly to many hotel rooms, you will have facilities such as an en-suite bathroom. If your room has not been correctly maintained, such as if furniture or fixtures have not been repaired and kept up to date, you could be injured. Circumstances in which you could be injured include things like a chair breaking when sat on if it is damaged, or you suffering burn injuries if room heaters or the hot water thermostat in your shower are damaged and set at unexpectedly high temperatures.
To make a cruise illness or injury claim for an accident in your accommodation, talk to a holiday injury solicitor today.
Road Traffic Transfer Accidents
When on your cruise you may find that you also use a variety of modes of transport if your ship docks at a port. Many cruises which are booked as a package deal will also include stops in ports with organised day trips and excursions or activities. These may be operated directly by the cruise line, or by a third party provider. To get to or from your day trip you may find that you are provided with transport such as a coach or a bus.
If you were injured in a road traffic accident whilst travelling in such a vehicle call Legal Expert to see who is liable for your injuries.
Tender Boat Transfer Accidents
Depending on the ship you are staying on, the ports it is scheduled to visit, and the prevailing weather conditions, at times it may not be possible for your cruise liner to dock directly at a port. In such cases, the ship may anchor a little away, and transfer passengers to shore on smaller craft called tenders.
If you have experienced an injury while transferring from the cruise ship to a tender and you feel that it was due to negligence for instance, the tender was not lashed correctly. or the weather seemed far too bad to complete the transfer or you had not been correctly shown how to do this then it may be possible you have grounds to pursue a claim.
Claims For Food Allergies Or Allergic Reactions
Food allergies can vary in severity. For some, an allergic reaction may be relatively mild and result in little more than some gastrointestinal discomfort. For others the effects of an allergic reaction may be much more serious or in the worst cases, even potentially life-threatening. If you have eaten foods which you are allergic to the NHS recommends you get the appropriate treatment as soon as possible. You can find further information on symptoms to watch out for and treatment options in this guide.
Cruise ships have a duty of care to their guests. This means that allergens should be labelled on package food and guests made aware of them if contained in the menu. Failure to ensure your health and safety could be grounds for you to make a cruise ship illness or injury claim.
What Damages Can I Claim Compensation For?
If making a Fred Olsen Cruises passenger accident cruise ship injury claim there are a variety of things which you could actually claim for. The major component of most cruise injury claims will often be that which is awarded for the illness or the injury which you have suffered. We shall look at some amount examples of what you could be awarded for a cruise injury in the following section.
In addition to this, there are also other costs, expenses and losses which could often be included in personal injury claims. These could include, but are not limited to the following:
The cost of medical treatment which you have to pay for.
The effects on your income (such as wages or salary) if lost due to extra time off work.
The costs of paying someone to care for you if necessary.
Travel costs, to and from hospital appointments, or early or late travel costs back to the UK.
There are other things which you may be able to include in an accident claim, but these help to illustrate the diversity in what you could claim damages for apart from your direct illness or injury.
Injury Claims Compensation Calculator
How much compensation your accident claim against Fred Olsen Cruises will be awarded depends on several factors. Above we looked at some of the different things which cruise ship injury settlements could compensate you for. Most notable of these is the compensation which you are directly awarded for your injury or illness.
The table below sets out how much different injuries could be awarded. For a more detailed estimate of how much compensation may be awarded call Legal Expert today.
| Type Of Injury/Illness | Severity | Compensation Range | Further Notes |
| --- | --- | --- | --- |
| Hand injury | Moderate Injury | £5,110 to £11,640 | The range in this category starts with soft tissue, lacerations, deep wounds, crushing injuries, the top brackets is reserved for permanent damage. |
| Arm injury | Less Severe Injury | £16,830 to £34,340 | The range in this category includes significant disability but a substantial degree of recovery is expected. |
| Finger injury | Fracture of index finger | £7,990 to £10,730 | Fracture has recovered but grip remains impaired. |
| Back injury | Moderate Injury | £10,970 to £34,000 | The range in this category starts with as disturbance of ligaments and muscles giving rise to backache, soft tissue injuries, prolapsed discs to incidents of a compression/crush fracture of the lumbar vertebrae where there is a substantial risk of osteoarthritis. The impact on daily life will play a significant part. |
| Neck injury | Minor Injury | Up to £2,150 | Recovery within 3 months. |
| Ankle injury | Modest Injuries | Up to £12,050 | The range in this category includes sprains and soft tissue damage and displaced fractures. |
| Foot injury | Severe Injury | £36,800 to £61,410 | The range in this category includes fractures to both heels, significant pain and restriction. |
How To Start Your Cruise Ship Personal Injury Claim
We recommend that victims of accidents, start their claim at the earliest possible convenience. If you are ready to start your Fred Olsen Cruise Line personal injury claim, your first step could be to get in contact with a solicitor. They will then be able to assess your case and check that you can indeed make a claim against the party responsible.
We are no win no fee solicitors who offer any potential clients a free legal consultation so that their case can be evaluated to see if the personal injury case is likely to succeed with no obligation in instructing us as your representation.
If we feel your case will be successful we will offer to take your case on, on a no win no fee basis so that the financial risk is reduced.
By making a claim which is risk free (by using our no win no fee service) you can be sure that you will have a good team behind you who will work hard to make sure they get the best possible resolution to your claim.
No Win No Fee Cruise Ship Accident Claims Against Fred Olsen
Our expert team can offer you a no win no fee service which guarantees that you will receive an excellent service. If you do win your claim, you will just need to pay an agreed percentage of the final settlement. If we can't secure a settlement for you, you will not have to pay our legal fees.
Ways Our Team Could Help You
At Legal Expert, we work with a panel of expert personal injury solicitors who could help victims of cruise ship accidents to claim compensation. Our team are experienced in conducting a variety of different types of holiday injury claims and could help you to claim compensation for an accident at sea. Our team have up to thirty years of experience in helping accident victims by;
Conducting cases under no win, no fee agreements.
By organising medical examinations with experts based across the UK.
By helping you to get the right possible settlement.
Contact Us Today
If you are ready to make a personal injury claim for your Fred Olsen Cruises accident our team are here to help you. We could be able to help you secure a cruise ship injury settlement, and do so under a no win no fee agreement. You can contact us using the contact form on this page (find it on the right-hand side) or by using the online support feature. Using either you could request a call back from us. Alternatively, phone us directly on 0800 073 8804.
Cruise Ship And Holiday Accident Claims Guides
As well as the information provided in this guide, we also have other resources across our site to help people who have been injured whilst on a cruise or on other forms of holiday. We have also included external resources where you can find relevant help and advice.
Cruise Ship Accident Claims
In this resource, we take a more general look at cruise ship compensation claims and how a holiday accident solicitor could help you.
Package Holiday Injury Claims
Here we take a more general look at how to make a package holiday personal injury claim, such as circumstances you can claim in and how you could be injured.
NHS Fit For Travel
In this health guide from the NHS's travel health website, you can find out about staying healthy on a cruise holiday.
International Convention – Safety Of Life At Sea
This is the International Convention for the Safety of Life At Sea which may be applicable in cases if you were injured on a cruise ship. Discuss with a personal injury solicitor how this might apply to your claim.
Edited By Melissa.