LoveHolidays.com Personal Injury Claims Guide – How To Claim Compensation For A Holiday Accident Booked Through LoveHolidays.com
There are many different websites today for people that are looking to book their next holiday. Comparison websites and online booking portals have become very popular, enabling people to compare deals and to book their holiday in one place, rather than having to book all elements separately. If you have booked a holiday via LoveHolidays.com, and you were injured during your trip due to negligence of a third party that owed you a duty of care you may be able to make a personal injury claim. This is something we have years and years of experience in here at Legal Expert. You can reach us to discuss what happened to you on 0800 073 8804. We will answer all of your queries regarding holiday accident personal injury claims, as well as helping you to understand whether or not you have a strong case.
 Select A Section
A Guide To Accidents Claims On Holiday Booked Through LoveHolidays.com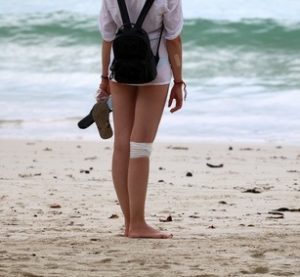 This guide has been put together for those who may have booked a holiday through LoveHolidays.com but have unfortunately experienced an accident due to negligence which has left them with an avoidable injury or an illness. We know that making a holiday accident claim could be very daunting and overwhelming, as it's not very often that a person would find themselves in this position. With so much contrasting information online, it could be difficult to know where to start. That is why we decided to put this guide together, so we could present all of the information you need about making personal injury claims for accidents that have happened abroad but have been booked online.
We will explain how to make a LoveHolidays.com complaint. We will also take you through the steps that you should take if you have been injured on holiday, as well as taking a look at the different ways that such injuries could happen. If you still have any queries about accidents on holiday that have been booked through LoveHolidays.com by the time you finish reading this guide, please do not hesitate to get in touch with us for some more information. You will find all of our contact details at the end of the guide.
What Is A Holiday Accident?
LoveHolidays.com is an online travel agency. This enables you to book your holiday via an online portal. You could easily book all elements of your holiday in the one deal, making it a package holiday.
If you have been negligently injured during a holiday you booked through Love Holidays, you may be able to make a travel agent compensation claim depending how your travel arrangements were booked and whether it is considered a package holiday deal. There are so many different ways that holiday accidents and injuries could happen so it is difficult to determine who may be liable for any avoidable injuries or illnesses suffered. From hotel slips, trips, and falls, to swimming pool accidents and food poisoning; the scenarios may differ considerably. However, the key is being able to prove that it was not your fault but the fault of a third party that owed you a duty of care.
Establishing liability is an important thing when it comes to personal injury claims. You need to show that you did not receive the duty of care you should have had, and that this resulted in your injury. Aside from this, the incident must have happened in the personal injury claims time limit. Each separate country will have their own personal injury time restraints, if you have been unnecessarily injured while on a package holiday booked through a UK tour operator as it will be pursued under UK law the time limit maybe 3 years but could vary.
To make everything easier to go through, we have put together a quick checklist if you are thinking of pursuing claims for holiday accident;
A Good Solicitor – There is only one place to begin and this is with the fact that you will likely need a reputable personal injury solicitor. This is what Legal Expert could assist you with. We have a team of excellent no win no fee solicitors who could ensure you get the full amount of compensation you deserve.
Medical Attention – It is also a good idea to see a medical professional so that there is an official report of what happened. If you have not seen a doctor yet, though, don't panic; there might well still be time for you to go ahead and see someone. For more information about holiday personal injury claims and eligibility,to claim for a holiday accident on a LoveHolidays.com holiday please do not hesitate to give us a call.
Proof Of Expenses – Not only do you need to have proof that you have suffered an injury, but you may also need to keep proof of any expenses you have suffered because of the incident. This could be anything from travel costs, to loss of income, to medical expenses. You could be compensated for these also if you have a successful claim against Love Holidays.
Details Of The Incident – It is advisable to write down all of the details regarding the accident as soon as you get the chance. In addition to this, you might want to get the contact details of the individual who caused the accident, as well as any witnesses if possible. Reporting the accident in an accident book is a good way to have the accident documented if one is available.
LoveHolidays Duty Of Care To Holiday Makers
When you book a holiday and it is a package holiday booked through a UK tour operator, the provider owes you a duty of care as per the Package Travel, Package Holidays and Package Tours Regulations 1992. In order to determine whether or not your holiday is a package deal, you must have booked at least two of the following: overnight accommodation, a flight, and/or tours/excursions together. If this applies, the company that you booked the holiday through may be liable if you are injured while on holiday due to the negligence of one of the package holiday components. This is because they would have failed in their duty of care to you, i.e. they did not put provisions in place to ensure that they and their providers kept you safe.
Ensuring Your Holiday Is Protected Through ABTA Or ATOL
When you book a holiday, whether you do so via Love Holidays or you use another online booking portal, it is important to ensure that there is ABTA and ATOL protection in place. This could ensure that you are able to get a refund if the booking has been cancelled because the company has gone bust.
Is Love Holidays ABTA and ATOL protected? Yes, Love Holidays are ATOL protected and ABTA protected (membership number P6847) but does not apply to all holidays and travel services, it is vital to make sure that when you book through Love Holidays, your booking is a Love Holidays package holiday. This is so that you covered by the regulations that were discussed in these sections. When booking individual elements not all parts of your holiday maybe protected by ABTA and ATOL so it is vital to ask the travel agent.
It is also important to note that not all of the flights and flight-inclusive holiday deals on the website are covered by the ATOL program. The best thing to do is inquire about what protection you will receive when you make your booking.
Claim For An Accident At A Hotel
Now, we are going to take a look at some of the different accidents and injuries that could lead to an accident in a hotel compensation claim. Firstly, we have LoveHolidays hotel injury claims. There are different ways that you could suffer an injury or illness in a hotel if the standards of service fall below what would be expected or if health and safety is not taken very serious. You could make a claim for holiday sickness compensation, for example, if you have experienced food poisoning because of something you ate at the hotel. We always advise that if you are thinking about claiming for holiday sickness or food poisoning you have your case confirmed by a medic so there is proof of the suffering.
Health and safety should be taken very serious when dealing with members of the public, if floors are cleaned they should be sign posted with a warning sign to say wet floor, if there is a spillage floors should be cleaned as soon as possible also signage with a warning sign, furniture that is broken should be replaced or repaired, hotel rooms should be maintained and serviced so any risks such as potential electric shocks should be minimised. If you have experienced an injury in a hotel that should not have happened had the right procedures and policies had been in place then you may have a case for holiday accident compensation.
A lot of hotels today have swimming pools. It is important that these pools are looked after properly so that guests do not end up getting injured or contract an illness. This relates to having lifeguards around the pool, as well as ensuring the area surrounding the pool is safe. It also means that the pool needs to be cleaned correctly. If it is not, and the pH level is not correct, this could result in someone getting sick. Furthermore, you may be able to make a claim if you have suffered an injury because of a problem with the gym equipment at the hotel or if you have had a spa treatment at the hotel that has gone wrong and you have ended up unnecessarily injured. If you would like more information about hotel accidents and prevention, please do not hesitate to get in touch with us.
If you are unsure whether you can make a Love Holidays personal injury claim for an accident that has happened on a package holiday booked through the travel agent call Legal Expert for more information and to have any question answered.
Flight Accident Compensation Claims
If you have booked a package holiday through LoveHolidays.com and it includes your flight if you have suffered a negligent injury while on the flight you maybe able to claim for any suffering among other elements against the package holiday provider. There are different ways that accident and injuries could happen on a flight or airplane if standards fall below the expected level. You may suffer an injury because of an accident with the trolley. The trolleys are very heavy and if they are not handled correctly, this could possibly cause broken bones and other injuries.
Injuries could occur if the flight runs into unexpected turbulence and the right procedures are not put in place such as ensuring passengers are secured in their seat belts and the trolley service is suspended.
You may also be able to make a claim with the help of a personal injury lawyer if you have experienced food poisoning because of something you have eaten while on the plane. It is vital that all food products are labelled correctly so that anyone with an allergy can clearly identify if they are able to consume a certain food or not. Failure to correctly inform passengers of allergens in foods while on a plane could result in a passenger suffering an allergic reaction.
Allergic reactions that could result in a claim could come under the following circumstances;  when you may have informed the airline of your allergies and they have overlooked this information serving you food you are allergic to and when you may have been served food that contains one of the main 14 allergens and this information has not been printed on the packaging. In addition to this, you may be able to make a claim if you have been injured in an overhead locker accident because of a mistake made by one of the air travel staff before take off or landing as they may have not secured the lockers correctly.
Accidents And Injuries Which Could Happen On Holiday
We have taken a look at the incidents that could happen while in a hotel or while on a flight. However, you may also suffer an injury or illness during an excursion or tour if they are not run correctly, you are not provided with the correct safety equipment, you have not been instructed correctly, the equipment is not fit for purpose. If this is something that you have booked via the LoveHolidays.com online travel agent as part of your package deal, you may be able to make a Love Holidays package holiday accident claim if it can be proven that the injury you sustained was as a result of negligence on the part of the excursion provider. If you are unsure whether you can pursue a Love Holidays personal injury claim call Legal Expert and an expert advisor can assist with any questions you may have.
British Tourist Holiday Accident Facts
The most recent statistics available regarding British tourist holiday travel insurance facts have been supplied by the UK Government for the 2011/12 period. While this was quite a few years ago, it could help us to get an understanding of the number of different accidents that happen overseas. According to the document, during this period, 70 Brits were injured on average abroad per week. This equated to 3,793 British people being hospitalised while overseas. If that was not worrying enough, 48 per cent of people did not realise that they would be liable to pay for their medical bills abroad if they were injured.
How Long Can Holiday Accident Claims Take
As each and every case is completely different putting a time length on any personal injury case is difficult what is more concrete though is the time limit restraints that are applied to personal injury cases. Unfortunately, this means that you do not have all of the time in the world to make a claim. If you claim as soon as the accident has happened you are allowing your personal injury solicitor a lot more time to investigate your case and supply the evidence that is needed to make it a success.
| Circumstances | Time limit |
| --- | --- |
| Illness or injury that has happened during a flight that was privately booked. | 2 years may vary |
| Illness or injury on a flight, excursion, or at your hotel, as part of a package holiday booked through a UK tour operator. | 3 years may very |
When it comes to how long claims take, this depends on a number of different factors. Some could be over very quickly, while some could drag out, especially if injuries are complex or your claim is disputed. This is why it is a good idea to choose your lawyer carefully, so that they can handle any complexities within your case as quickly as possible. Aside from this, some lawyers have experience gaining interim payments for their clients should funds be required for ongoing medical costs etc within the duration of the claim.
Damages Which You Could Claim If Injured Abroad And Booked A Package Holiday With LoveHolidays.com
If you make a successful claim for your injuries suffered while on a LoveHolidays.com package holiday there are two main damage you could claim for. General damage payments are injuries, both physical and psychological. Of course, it is impossible to put a monetary figure on injuries like this. However, to determine the amount of compensation you are going to get, there are a number of different factors that could be looked at and considered. This includes the medical report that has been put together by the doctor, as well as the impact the injuries are having your life.
You might also be able to claim back any costs that have been experienced due to the holiday accident abroad which are known as special damages. After all, a package holiday injury could often lead to a number of different expenses that arise as a consequence. You may have found yourself unable to work for a period of time while you recover from your injuries. If this has happened, you could be able to make a claim for a loss of income. Aside from this, other costs that you may have experienced because of the accident during holiday include the likes of medical costs, travel expenses, and childcare costs.
Personal Injury Compensation Accident Claims Calculator
One thing that claimants may want to know before they proceed with Loveholidays.com personal injury claims is how much compensation they are going to receive if they go ahead and make a claim. In the table below, we will provide you with details regarding the guideline claim amounts for injuries that are sustained. These amounts are used in UK law, and will only be applicable if the case is pursued under UK law. This information has been sourced via the Judicial College. If you could not find the injury that you have suffered, please do not hesitate to get in touch with us for some more information.
| Type Of Injury | Compensation Amount | Injury Information |
| --- | --- | --- |
| Moderate Neck Injury | £6,920 to £33,750 | Brackets will start with moderate soft tissue injuries, possibly accelerate a pre-existing condition, wrenching-type injury and disc lesion of the more severe, serious limitation of movement and persistent reoccurring pain to fractures and dislocation of the neck, vulnerability to further trauma and limitation of activities. |
| Moderate Back Injury | £10,970 to £34,000 | Brackets start from disturbance of ligaments and muscles giving rise to backache, soft tissue injuries to compression/crush fracture of the lumbar vertebrae where there is a substantial risk of osteoarthritis. The amount will depend largely on the severity of the original injury, the degree of pain experienced, the extent of any treatment required in the past or in the future. |
| Less Severe Arm Injury | £16,830 to £34,340 | Significant disability but a substantial degree of recovery will occur. |
| Very Minor Wrist Injury | £3,090 to £4,160 | Displaced fractures or soft tissue injuries. Recovery estimated 1 year. |
| Minor Pelvis Injury | Up to £3,460 | Soft tissue injuries. Full recovery will be made. |
| Moderate to Very Serious Leg Injury | £34,370 to £74,150 | Brackets will begin with multiple fractures and severe crushing injuries, imperfect union of fractures muscle wasting, serious compound or comminuted fractures, ligament damage resulting instability to permanent disability, severe multiple fractures which may take years to heal. |
| Moderate Knee Injuries | Up to £12.050 to £22,960 | Twisting, bruising of the knee, dislocation, torn cartilage or meniscus which results in minor instability. The position in the brackets will take note of the seriousness and prolonged pain caused to the knee joint. |
| Modest Injury | Up to £12,050 | Sprains, ligament damage and undisplaced fractures. |
| Minor Injuries | £1,200 to £2,150 | Complete recovery within 3 months. |
| Food Poisoning | £800 to £8,360 | Cramping, stomach pain, diarrhoea, alteration of bowel function and fatigue. Possible hospitalisation. |
| Trivial Scarring | Up to £3,090 | Minor scarring. |
It is important to point out here that we could only ever give you an estimate regarding the amount of compensation that you will receive. This is the case irrespective of how you go about making a claim. This is because you will never know how much compensation you are going to get until it is awarded. This is due to the fact that all cases are handled on an individual basis, as there are many different factors that need to be considered, from the severity of your original injury to your future prognosis. You may try to find out how much you will get by using a personal injury claims calculator. However, this will only provide a rough estimate as well, so do keep this in mind.
No Win No Fee Claims For Accidents On A LoveHolidays.com Holiday
One of the main features of our service is the fact that our legal services work on a no win no fee basis. With a no win no fee service, this means that you are only going to need to pay legal fees to your solicitor if your case is successful. If compensation is not awarded, you are not going to be out of pocket because you won't have had to pay for your legal fees. This could give you peace of mind.This also reassures you that you are going to benefit from a quality service because you know that your solicitor is going to be accountable for the service that he or she provides.
Contact A Holiday Accident Solicitor
Here at Legal Expert, we have many years of experience when it comes to personal injury and we can handle personal injury claims against Loveholidays.com and holiday accident claims in general. If you would like some more information about the service that we provide, please do not hesitate to give us a call today on 0800 073 8804. There are plenty of other ways to get in touch too, for example, you can leave your contact information and we will call you back at the earliest opportunity or you can use the live chat feature on our website.
Further Information
Holidays booked as a package – If you have booked a package, and sustained an avoidable injury while abroad you might well want to know if you can make a claim. See here for more details.
Overseas holidays – If you've been abroad on holiday and suffered an injury, this guidance may assist.
Edited By Melissa.