How much compensation can I claim for injury in Bulgaria?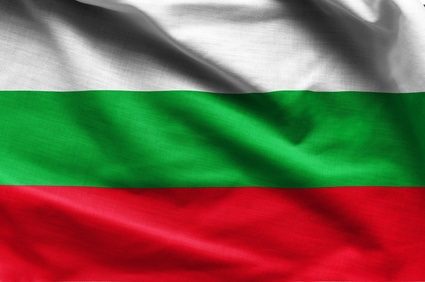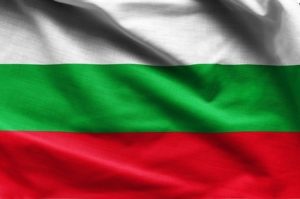 Bulgaria is becoming more popular with Brits looking for a holiday that takes them away from the traditional European destinations of France, Spain, Italy and the like. It is also often cheaper than these traditional holiday destinations, which can be quite attractive to those looking for a break on a budget. However, with the rise in people visiting the country comes a rise in accidents that have happened there, and not all these are due to misadventure or unforeseen events. If you have visited Bulgaria on holiday and been injured or suffered illness while there, you may be one of the people who can successfully pursue holiday accident claims in Bulgaria to be awarded compensation for your stress, pain and suffering.
Whether you have suffered some kind of injury in the pool due to an unsafe handrail or broken tile, or have contracted food poisoning due to water borne bacteria or another type of bacteria being present due to poor hygiene, claiming for holiday illness and injury in Bulgaria can be complex. This is why we have constructed this guide to help. Below, broken down into handy sections, is information and guidance on holiday accident claims in Bulgaria, including types of Bulgaria holiday compensation claims you could claim, types of accident claims we can cover, as well as facts and statistics about accidents, illnesses and claims in the country.
Select a Section
A guide to Bulgaria Accident Claims
Visiting Bulgaria is something that many Brits do every year and the resorts are becoming ever more popular with couples and families as well as other sun seekers who are looking for a sunshine break on somewhat of a modest budget, although most budgets are catered for extremely well. However, with the rise in tourism in the area comes a rise in the number of accidents and illnesses reported, and if someone else has been at fault for an injury or an illness suffered while on a holiday in the country, then you may have cause to lodge holiday accident claims in Bulgaria.You may have heard of flight delay compensation with Bulgaria air or other airlines, but you may be surprised at the variety of different injury and accident claims that can happen on a break to Bulgaria. Anything from an accident while getting off your flight to a trip at the hotel or while on an excursion can be covered.
The FCO has issued guidance on visiting the country and what to watch out for in terms of your safety. Some of this advice includes:
Watching out for taxi drivers who may be threatening or trying to rob you
Avoiding prostitutes in the areas of Sunny beach and Burgas in particular
Steering clear of any protests
While this is clearly common sense, even if we follow this FCO guidance to the letter, someone else acting dangerously or negligently may cause us to fall ill or be injured in Bulgaria, and if this is the case, then this guide should outline everything you need to know about what to do next.
What to do if you have an accident or injury in Bulgaria
It can be very stressful for all concerned when you suffer an accident or an injury in Bulgaria. Whilst we do not expect you to immediately think about making a claim should you have been involved in an accident or incident causing injury or illness, then you should certainly follow the below steps. That way, you will be doing everything you should whether you decide to or decide not to make a claim.
Contact the emergency services if required and seek medical advice quickly.
Report the accident or incident to the relevant authorities, including embassies, consulates, the hotel rep, package holiday tour operator rep and your travel insurance provider.
Take down the details of what happened in as much detail as you can. This should include details of any witnesses to what has happened, photographs or other types of evidence
Upon your return to the UK, you may decide you would like to see if you can claim. If so, you should call Legal Expert, who can provide a solicitor with experience in this complex part of the law.
How to contact the emergency services in Bulgaria
Once you've had an accident or suffered illness/injury in Bulgaria, one of the first things you'll need to know is how to contact the emergency services. Our handy list below includes the most important numbers you are likely to need.
Ambulance – Emergency Medical Services – 150
Fire – Emergency Services – 160
Police – Emergency Services – 166
Pharmacy – Emergencies – 178
You may also need to contact the consular facilities in the country to help you. With this in mind, we have provided contact details to the main Embassy in Bulgaria.
British Embassy Sofia
9, Moskovska St
1000 Sofia
Bulgaria
Tel: (+359) 2 933 9222
So, to conclude this section, a brief reminder on what to do when in an accident or incident causing illness or injury in Bulgaria:
First, get emergency help, whether that is treatment for medical needs or police or fire services. Secondly, report the incident to the relevant authorities and your travel providers of both your holiday and your holiday insurance. Gather all the evidence you can pertaining to the incident, including contact details for witnesses and photographs of both the event and your injuries. Finally, why not call us. For a stress free service that can get you on the right track to claiming compensation, we have years of experience in holiday claims, whether as a package or privately booked visit. We can then provide you a solicitor that will fight for your Bulgaria holiday compensation.
Medical treatment after an accident
Healthcare services in Bulgaria can be accessed by way of an EHIC card. This allows participating countries to access state funded necessary medical treatment for the duration of their stay. You should, however, also arrange your own separate travel insurance in order to ensure you are fully covered. Your tour operator will usually remind you of this when booking and there are several firms that offer good cover at relatively low prices.
Some types of cost are not always covered under an EHIC, which is why travel insurance is required. According to the NHS, exclusions can include transport home after an accident, private hospital fees, ski resort rescue costs and more.
What are the time limits for making a compensation claim in Bulgaria?
| Type of Claim | Time Limit |
| --- | --- |
| Package Tour Operator Claim (Covers accidents or illnesses on the flight, in the hotel or on excursions pre-booked) | 3 Years from Incident Date |
| Privately Booked Claims – Where it was not booked with a UK based tour operator. | Can vary – Please contact Legal Expert for advice |
| Privately booked flight claims/ flights from or to Varna, Burgas, Sofia Plovdiv etc | 2 Years in most cases |
There are circumstances that may affect the time limits so it is always worth giving us a call should you be wanting to make a claim. Mental capacity as well as the age of the person affected are some things that can affect the time limit, so do be sure to call us with your incident details and we will be able to work that out for you.
Package holiday compensation claims in Bulgaria
According to legislation covering Package Travel, if a combination of 2 or more factors of a holiday were booked as a package, whether transport, accommodation or excursions, you should be covered in order that you may make a personal injury claim for illnesses and injuries sustained because of another person or entity's fault.
Common package holiday compensation claims can include things like:
Injuries that happen while taking part in sports on your holiday, usually watersports
RTA (Road accidents in Bulgaria) that happen either as a pedestrian, driver or passenger
Hotel hygiene issues leading to food poisoning/illness
Accident on boat excursion
Coach accidents
Accidents concerning swimming pools (hygiene/slips/drownings)
Trips, slips and falls abroad
However, there are a variety of different circumstances that could lead to claims being launched, and we can't possibly list them all. We can, however, give advice on specific claims should you call us with the details of the incident in question.
Common tour operators offering package deals to Bulgaria include all the top names such as Thomas Cook, TUI, EasyJet, Ryanair, but also include other smaller tour operators. Should you be suffering an illness or experiencing any injury while abroad you should contact them immediately, using the information they should have provided you with on the travel documentation they have issued you with.
Bulgaria compensation claims we can help with
As well as general package holiday claims in Bulgaria, we can also assist with a number of more specific types of claim. In the paragraphs below, we go through the most common claims in more detail to give you an idea of what types of claim we can cover. The paragraphs below are not exhaustive however. There are a whole host of claims we can cover for incidents that have occurred in the country, so if you are at all unsure as to whether we can cover yours, then simply call one of our team. You will be offered advice based on our vast experience within the area of personal injury law.
Hotel accident claims
There are hundreds of different accidents that can happen within a hotel setting. From the moment you arrive at your hotel there are risks of trips or falls amongst other things. However, while most of these types of accident are due to unforeseen events, there are those that could have been prevented. Hotels have a duty to provide their guests with somewhere safe to stay, and if they have fallen down on that duty, then you may have rise to claim.
Some common hotel based accidents include:
Accidents in and around the hotel's swimming pool – Swimming pools are some of the most risky places to be on holiday, but they are also where people love to be. Staying safe beside or in the pool is usually done by adopting safe behaviour such as not running, taking care to check the depth of the pool, and being water confident (learning to swim etc). However, the hotel also has a certain responsibility to make sure you are safe around the pool. Things like installing and checking handrails, marking depths and ensuring any trip hazards are removed, as well as regular maintenance of the pool itself are all important duties for a hotel. But what happens if the hotel doesn't take this responsibility seriously, or makes a mistake? It leaves them in the wrong, and you with a claim for compensation.
Reception Area Safety – Often the first part of the hotel we see, the reception area also poses risks to those inside it. Whether a doormat has not been secured to the door and you have tripped on it, or a spillage has not been cleared up or clearly marked and you slip over, you have cause to claim should the hotel be negligent in their care of you here too.
Accidents in the hotel room – Whether the electrics have not been maintained and you have suffered a shock from a plug point or fault appliance, or you cut yourself on a jagged edge of a doorframe that has not been fixed, if you are injured in your hotel room due to the lack of action or negligent action of the hotel, then you are likely to be able to claim.
Other possibilities for claims within the hotel setting could include accidents in the grounds of the hotel, illness in the hotel restaurant, bar or café and injuries to children in the playground setting within the hotel. If you have been injured while in and around the hotel, then call us to see how we can help you.
Restaurant illness, accident or food poisoning claims
Eating out abroad should not be a dangerous thing, but should the place you're dining in not be careful with their hygiene or health and safety practices, you could suffer an injury or illness in a restaurant, no matter which country you are in. Food poisoning abroad can be a very unpleasant thing, and can actually lead to long term health issues including IBS.
Common bacteria found in Bulgaria include some types of e.Coli, which can cause vomiting, loose stools and cramping. If you have been infected by any of these and you believe it is due to food hygiene issues, then call us to see if we can help you with holiday illness compensation Bulgaria claims.
Slips, trips, and falls
As previously mentioned in the section on hotel accidents above, slips, falls and trips can happen almost anywhere, but the difference in between one that leads to a claim and one that does not begins and ends with whether and if the accident should have been prevented with action for someone with responsibility to you, such as the hotel, tour operator, airline or other entity.
Should they have failed in their duty to keep risks as low as possible to you by either not acting or acting negligently, then you should have cause to claim.
Skiing accidents in Bulgaria
Skiing in Bulgaria is becoming more and more popular, and with the growth in the number of tourists there are sure to be higher risks of accidents occurring leading to Bulgaria holiday compensation claims. While most people ski and snowboard safely on the slopes of Bulgaria's ski resorts, some, unfortunately do not, and if an accident occurs there that causes ski injuries, it can be quite serious.
If you have suffered injury in one of the country's ski resorts, which include Pamporovo, Banko, Samokov, Borovets, Chepelare as well as Dobrinishte, then causes to claim can include:
Faulty ski lifts
Faulty rented ski equipment
Poor advice given to you by ski instructors
Hazards not marked
Ski injuries received as a result of these and other accidents can range from bruises and sprains to total paraplegia and in the most awful circumstances, even death. If you or a loved one has been injured due to dangerous or negligent actions of others, then call us to talk through your ski accident in Bulgaria claim.
Car and road traffic accidents in Bulgaria
Figures from the European Commission reveal a startling statistic about the safety on Bulgarian roads. The rate of fatalities in Bulgaria road accidents in 2016 is 99 for every million people, which is almost double that of the average of other EU countries.
While all vehicles on Bulgaria's roads are required to have minimum 3rdparty insurance, procedures should also be followed to make certain that accidents are reported correctly. Usually in Bulgaria, a short report will be completed by the party who is at fault and other persons involved will receive a copy. Both parties will sign the form. If the accident is a serious one, then it is usually the job of the police to fill in the report.
Should you be injured due to someone else's fault on the roads of Bulgaria, either as a driver, passenger or pedestrian, then we can help begin a claim to compensate you for your injuries.
Should I use a solicitor in Bulgaria
When you have an accident in another country, it stands to reason that you'd think a solicitor in Bulgaria is your only choice for pursuing a claim against someone in that country. However, this is not how it works. You can appoint a British solicitor who can cover the area you live in who is more than able to fight your claim from right here in the UK. If this has happened to you, why not call our team. We'll explain why this is and how we can help you take action to claim compensation in Bulgaria without the need to appoint a foreign solicitor for yourself.
No win no fee holiday compensation claims
A popular way to pursue personal injury claims is by way of No Win No Fee arrangement. To give you an example of this, we offer you the following example.
Mrs A visits Bulgaria on holiday and suffers an injury in the swimming pool due to an unsafe handrail. She is forced to take some months off work to recover and her bills soon mount up. She feels under financial pressure and cannot afford legal bills on top of this.
Mrs A calls Legal Expert, who talk her through an arrangement under a Conditional Fee Agreement. This details the facts that a percentage of Mrs A's compensation award will be used to pay her solicitors at a pre-determined percentage. Mrs A worries about what happens should her case be found not to be successful. Legal Expert inform her that in this case she will not be faced with any legal bills.
Hopefully, this explanation should put your mind at rest as to the risk-free nature of it. If, however, you would prefer us to go through it with you by phone, then we are happy to.
Top 16 biggest cities in Bulgaria
There are obviously some cities more popular than others in Bulgaria, and it stands to reason some will see more illnesses and accidents if they are bigger as they are busier and more people visit them. With this in mind, here are some of the cities that might feature in your Bulgaria holiday illness/ accident claim.
1). Sofia
2). Plovdiv
3). Varna
4). Burgas
5). Ruse
6). Stara Zagora
7). Pleven
8). Dobrich
9). Sliven
10). Shumen
11). Pernik
12). Haskovo
13). Yambol
14). Pazardzhik
15). Blagoevrgrad
16). Veliko Tarnovo
If you have visited any other place in Bulgaria, however, and had an illness/injury due to someone else's fault, then we should still be able to assist with advice and support on your claim, as well as providing you a solicitor that covers your area and this area of the law.
What should you do next
Whatever type of injury/illness you have experienced while in Bulgaria, call 0800 073 8804 to ensure you receive the best possible advice. With experience handling many different types of holiday injury claims across the globe, we can provide you with the holiday claims lawyer you need to get your compensation case started.
Useful links
Healthcare in Bulgaria – An NHS guide
More information surrounding Bulgaria's provision of healthcare is found here.
British Embassy – Sofia
British Embassy Sofia
9, Moskovska St
1000 Sofia
Bulgaria
Tel: (+359) 2 933 9222