A Guide To First Choice Package Holiday Accident Claims – How Much compensation Can I Claim?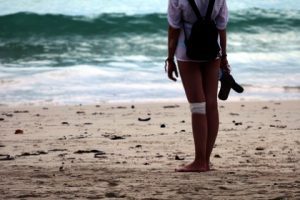 If you have suffered some sort of accident, injury, illness or problem that was not your fault whilst on a package holiday booked through or operated by tour operator First Choice holidays (or a partner provider) then you may be able to claim compensation for your holiday. People save up for a long time to go on holiday and often spend many months anticipating the lovely time they expect to enjoy. When something goes wrong on holiday that is not your fault and results in injury or a ruined holiday then you are well within your rights to seek holiday compensation for loss of enjoyment as well as for the pain and suffering you have experienced and any out of pocket expenses you have incurred. This guide will explain what to do if you have suffered an accident, injury, illness or problem that has spoilt the enjoyment of your holiday. At Legal Expert we are fully committed to fighting for the First Choice compensation that people deserve if they have experienced trauma whilst abroad.
If you think you may be eligible to claim First Choice holiday compensation then speak to Legal Expert on 0800 073 8804 for a free, no obligation chat to establish your rights. Read on to find out more about how to make a First Choice holiday compensation claim.
Select A Section
A Guide To First Choice Holiday Accident And Injury Compensation Claims
Before you decide whether or not you can claim package holiday compensation you need to know what the definition of a package holiday is. A package holiday means that you have arranged at least two of either transport, accommodation or another organised trip at an inclusive price. The duration of the trip must be more than 24 hours or at least include an overnight stay. However, even if you have paid for these services separately then you may still be able to make a package holiday claim. If you have chosen your accommodation and flight online but have paid for it at the same time this can still be classed as a package holiday. It is not a straightforward definition but the holiday compensation solicitors provided by Legal Expert will be able to advise you on your specific holiday details. We offer a free no obligation chat as well as a no win, no fee service if you decide to pursue your personal injury claim.
Accidents Which Commonly Happen On Package Holidays
Although there is no limit to the type of accident you can make a package holiday injury claim for, the most common holiday accidents abroad include:
Water sports accidents, skiing accidents or other sporting injuries.
Road traffic accidents abroad or injury resulting from a rental car which is defective or not up to standard
Substandard hotel hygiene leading to gastrointestinal illness.
Injuries sustained whilst aboard a boat
Accidents whilst on excursions abroad
Bacteria in hotel buffets or restaurants leading to food poisoning
Transport incidents leading to injury including train and coach accidents.
Injuries sustained whilst in or around swimming pools
Slips, trips or falls caused by slippery flooring or obstacles in a public right of way.
Injuries Which Commonly Happen On Package Holidays
There are a great many injuries that can occur on holiday. Some examples include slips, trips and falls that may result in minor bruising or cuts, right through to serious accidents which sadly result in the death of a traveller. There are also all the potential injuries in between such as back injuries which can cause damage to nerves and discs causing long term disability, fractured limbs, ligament damage, dislocation and even injuries which lead to amputation. If holidaymakers come into contact with pathogenic bacteria in food they become susceptible to food poisoning which could either be slightly uncomfortable for a few days or much more serious, resulting in hospitalisation and long recovery times.
Does First Choice Owe Travellers A Duty Of Care?
The Package Travel, Package Holidays and Package Tours Regulations 1992 confer a certain number of duties and obligations onto tour operators. If you have bought a holiday with First Choice and wish to make a tour operator compensation claim then you will need to prove that First Choice did not fulfil the duty of care outlined in the package travel regulations. The duty of care has a wide remit and protects you whilst in the hotel, on the flight or transfer and on any excursions arranged by the tour operator. If the contract is broken during any of these parts of your holiday then First Choice become liable and may owe you compensation.
Package Holiday Compensation Claim Time Limits
If you wish to seek First Choice compensation for a holiday injury which occurred whilst abroad then you will usually have 3 years to claim from the date that the accident occurred. However, we strongly advise that you begin your claim as soon as possible while the events are clear in your mind and you are still able to gather evidence should you need to.
Can I Claim For Accidents And Injuries In A Hotel?
You can claim First Choice compensation for accidents and injuries which occurred within the hotel if you booked a package holiday. The kind of accidents that are likely to happen within a hotel usually involve food poisoning or substandard hygiene in the restaurant, slips trips and falls caused by spillages which have not been properly cleared up or ill fitting carpets. Accidents may also be attributable to obstacles left in public rights of way or trip hazards such as stairs or poorly fitted tiles which holiday makers are unable to see due to poor lighting or a lack of hazard warning signs. Slips trips and falls are also common in hotel bathrooms and around the swimming pool area. Accidents in swimming pools are common in hotels and often lead to lacerations due to sharp objects sticking out under the level of the water. Hotel gym accidents can also be caused hazards including build up of bacteria and defective machines.
Claim Compensation For A Road Traffic Accident Abroad
Road traffic accidents abroad are common due to people driving unfamiliar cars and driving on the other side of the road. If you have suffered an injury as a result of a road traffic accident and it was not your fault then you may be able to make a claim. Road traffic accident claims are not limited to cars, they can also involve taxis, pedestrians, those riding bikes and motorbikes as well as those using public transport. Even if you are unable to identify the car that caused the road traffic accident then you are still allowed to make a claim. This is also the case if the other party is uninsured.
Compensation Claims Against Hotel Restaurants
Food poisoning is very common whilst on holiday abroad. Incorrectly stored food or food which is not heated to the correct temperature can lead to the growth of pathogenic bacteria which in turn can cause food poisoning. If you have suffered from food poisoning on holiday then you are eligible to make a First Choice holiday sickness claim against your tour operator.
What Steps Should I Take To Make A First Choice Compensation Claim?
It's very easy to begin a First Choice compensation claim. All you need to do is call Legal Expert and we will advise and inform you every step of the way. We begin with a free no obligation chat to talk through the claiming process. If you decide that you would like to proceed with the claim then we will allocate a specialist holiday claims solicitor who can explain what information we will need and arrange a medical should it be required. You will have our support in claiming the compensation you deserve.
We would advise that you contact us as soon as possible in order to enable you to collect the evidence that we need to strengthen your case for First Choice complaints compensation. This can include having a medical whilst your injuries are still new and visible and collecting witness statements from people who saw the incident happen. We can also advise you about the kind of documentation you need to hold onto such as receipts and prescriptions which you may be able to claim back. It is important that you let your tour operator know as soon as an incident has happened if you wish to make First Choice holiday complaint. You could use the First Choice live chat to find out the holiday complaints procedure. You should also speak to your travel insurer as soon as possible. If possible take photographs of the area where the incident happened and of your injury. If there any witnesses to the incident then take as many details as you can as this may prove helpful when your solicitor is putting together your First Choice compensation case for a bad holiday at a later date.
What Can I Include In A Tour Operator Compensation Claim?
As well as a lump sum for your pain and suffering, which is calculated based on the seriousness of your injury, likely recovery time and any long-term impact, there are other things you can claim for as well.
If you have been injured whilst on a package holiday with First Choice then it is likely that you have had a pretty miserable time owing to the injury you have suffered. Therefore you can claim compensation for loss of holiday enjoyment. If you have been liable to pay any medical costs relating to your injury you can also claim those back as part of your compensation package. Remember to keep hold of any receipts so that you know exactly how much to claim for. If you have had to pay any transport expenses following the accident, for example, travel to and from medical appointments then these can be claimed back. You can also claim for loss of earnings if you are unable to work as a result of your injury. In addition to the loss of earnings for the time you are taking off work currently, you may also be able to claim for future loss of earnings if you are unable to return to work as a result of your injury.
Other scenarios in which you can claim extra money include costs of rehabilitation, for example physiotherapy, to help you return to full health and also carers costs if somebody has had to help you with your day-to-day tasks around the house. If you have small children and have had to pay childcare costs because you have been unable to take care of them, then you can claim for this too.
First Choice Holidays Compensation Claims Calculator
If you have suffered an injury and it was not your fault then no doubt you will feel entitled to claim some compensation. It is not possible to tell you exactly how much you will be entitled to claim until you begin your case and the full details come to light. However this table indicates the typical amounts that people have received in the past for injuries similar to yours. Have a look to see if you can find an injury similar to yours, but if you can't, don't worry. Call Legal Expert and we can give you some more information on how much compensation you may be able to expect.

| Reason for compensation | Average compensation amounts | Notes |
| --- | --- | --- |
| Loss of earnings | £10,000 to £400,000 | This estimate is based on current as well as future earnings |
| Loss of benefits | £5,000 to £500,000 | This is based on benefit income that has actually been lost |
| Pain and suffering | £1,000 to £200,000 | Compensation is proportionate to the amount of pain and suffering you have |
| Cost of funeral | £3,000 to £10,000 | |
| Mental distress | £3500 | If you have feared death or expected your life to end |
| Death following a period of awareness | £15,950 to £18,100 | This is based on cases where there was unconsciousness after 3 hours and death within the next two weeks. Death may have been caused by complications where injuries were serious. |
| Unconscious death within a week | £1,050 to £2,126 | If the injury caused unconsciousness and death followed within a week |
| Unconscious death within 6 weeks | £6,400 | If the injury cause unconsciousness and death followed within 6 weeks |
| Baseline for death | £12,500 to £300,000 | Average compensation for all types of death |
| Illness caused without a traumatic injury e.g severe food poisoning | £29,200 to £39,900 | Very serious food poisoning causing fever, diarrhea, vomiting and pain. Resulting in hospital admission with continuous symptoms that are likely to affect a person's quality of life. |
| Illness caused without a traumatic injury e.g. Serious food poisoning | £7,250 to £14,600 | Serious food poisoning that does not last indefinitely. A person may have symptoms for a few years though. |
| Illness caused without a traumatic injury e.g. Moderate food poisoning | £3,000 to £7,250 | Moderate food poisoning but the person will make a complete recovery within a year or so |
| Minor food poisoning | £700 to £3,000 | Where symptoms last for a few days or weeks. |
| Minor injury where individual recovers within 3 months | £1,050 to £1,860 | |
| Minor injury with recovery within 28 days | £525 to £1,050 | |
| Minor injury with recovery within 7 days | A few hundred pounds to £525 | |
| Severe back injuries | £69,200 - £122,350 | |
| Minor back injuries | £6,000 - £9,500 | |
How Do I Start A Compensation Claim?
If you have been injured on holiday and it is not your fault you may wish to pursue a First Choice compensation claim. As soon as you feel ready to do this call Legal Expert for a free, no obligation chat. During this chat, a helpful member of our team will explain the process to you and will be able to answer any questions you may have. After this, we will allocate a specialist holiday claims solicitor to your case and they will begin pursuing your compensation. Our team will then be there to help and advise you every step of the way until you receive your payout.
No Win No Fee Package Holiday Compensation Claims
No win no fee compensation claims are also called conditional fee agreements. This means that a fee is only payable if you are successful in your claim. If you decide to use Legal Expert, and we strongly suggest that you do, you will find that there are no hidden fees or additional costs. You will not be asked to pay a penny upfront and if for any reason your claim is unsuccessful there will be no charge. However, if you are successful and receive a compensation payout, a legal fee will then be taken from this final payout. By law solicitors cannot take any more than 25% of your final damages but all the details will be there for you to peruse in your contract. No win no fee is a great way of making a claim without any financial outlay. If you have suffered from an injury on holiday you are likely to be feeling unwell and perhaps traumatised. Therefore it is comforting to know that you don't have financial worries about how to pay your solicitor on top of that.
Why Use Legal Expert To Make Your First Choice Compensation Claim
If you go online to search for a personal injury solicitor it will soon become obvious that there are many firms out there. Legal Expert is different. We have many years experience in the field of holiday compensation claims but we also care about our clients and put your interests first. Making a compensation claim can be very stressful and we want to make it as easy as possible for you. We want to keep the process as short as possible whilst claiming the maximum compensation on your behalf. We offer no win no fee claims to minimise any financial stress on you and we are always on the end of a phone and happy to ask answer your questions throughout the process. Your compensation claim is safe in our hands.
Contact Us Today
We are here to help you as soon as you are ready to pursue your claim. Call us today on 0800 073 8804 or use our contact form online. You will also find a live chat facility on our website where a member of staff will be available at all times to answer your queries. Our advisors are approachable and experienced and will help you in any way that they can.
Useful Links
Common accidents may include a trip or a fall so if you've suffered this you may want to read the guide above.
Sadly, sometimes accidents lead to fatalities, and if this is something you're dealing with then you might want to read the guide we have produced.
This page of the NHS' website deals with falls, their causes and possible injuries
The NHS guide to food poisoning may hold some actionable advice.