A Guide To Thomas Cook Package Holiday Accident Claims – How Much Compensation Can I Claim?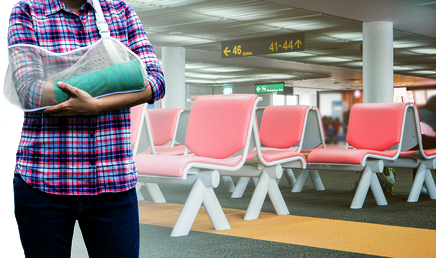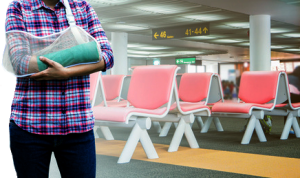 When you go on a Thomas Cook holiday it is an exciting time and is supposed to be enjoyable. However, if something goes wrong whilst you're away such as being involved in an accident and getting injured, or becoming ill, it can totally ruin the whole holiday and possibly cause continued health problems long after you return home.
If your injury or illness was result of your tour operator's negligence, then you may be entitled to make a Thomas Cook package holiday injury claim. In order to have the best chance for a successful claim, it may be a good idea to get advice from a personal injury claims firm like ours. Legal Expert has been dealing with Thomas Cook holidays compensation claims for many years and could help you to get the compensation you deserve, just call us on Freephone 0800 073 8804. Please read on for more information about tour operator compensation claims.
Select a Section
A guide to Thomas Cook package holiday compensation claims
A package holiday means that there is a combination of at least two services provided by a tour operator and they sold at an inclusive price it needs to cover a longer period than 24 hours and include an overnight stay in arranged accommodation. At least two of the following three services must be included:
Transportation i.e. flights and flight transfers, ferry crossings etc.
Arranged accommodation
Other services offered by the tour operator that takes up a significant amount of the package such as car hire, food and drink etc.
However, if you have paid with separate accounts for the different parts of the holiday, it can still be called a package, and it is also still classed as a package if you have chosen the accommodation and flights, as long as they are all paid at the same time. The 'fine print' regarding package holidays can be a bit confusing, so please ring us for more information if you need to.
So, basically, package holidays contain just the one contract, covering all of the required travel arrangements and this is made clear on the confirmation document. Under the Package Travel Regulations, package holidays by law are required to be financially protected.
If you have been on a package holiday with Thomas Cook, and you have been injured or became ill and it wasn't your fault, not only will your holiday be ruined, but potentially it could have a lasting effect on your life. Regardless of whether your injury or illness was minor or very severe, you have the right to seek compensation for your pain and suffering and also for any financial losses. Legal Expert can help you to do this and this guide has been put together to answer some of the initial questions you may have about Thomas Cook holidays compensation claims.
What are the leading types of accidents on a package holiday?
There are lots of different potential accidents that occur when on a package holiday, but some of the most common are:
Accidents in the swimming pool
Boating accidents
Sporting activity injuries such as skiing or any watersports.
Road accidents abroad including the use of faulty hire vehicles.
Food poisoning due to poor hygiene or improperly prepared and cooked food.
Illness due to substandard hotel hygiene.
Injuries sustained while on excursions whilst abroad.
Coach or foreign transport accidents causing injury.
Injuries due to slip, trip and fall hazards within the hotel that have not been appropriately dealt with.
If you have had a different accident to what is listed above that was not your fault, you are still able to make a compensation claim.
What are the leading types of injuries on a package holiday?
In relation to the most common types of accidents above, the most common types of injuries on a package holiday are:
Food poisoning
Sickness and diarrhoea
Bruising, minor to severe
Cuts and grazes
Fractured or broken bones, minor to severe
Concussion
Back, neck and spinal cord injuries
Water borne illness
Drowning
In extreme severe cases, death
If you or a loved one have suffered any of the injuries mentioned or any other injury that wasn't your fault whilst on you package holiday, contact us today so that we can help you make your Thomas Cook holiday claims to get you the compensation you deserve.
What duty of care does Thomas Cook owe me as a holidaymaker?
When you pay for a package holiday with Thomas Cook, you are in effect entering a contract with them. The agreement will outline the duties and obligations of Thomas Cook as your tour operator and will also show, in accordance with the Package Travel, Package Holidays and Package Tour Regulations 1992, further duties and requirements that they need to fulfil as their duty of care to you.
Generally speaking, Thomas Cook is required to fulfil their duty as set out in the agreement, and if any of their suppliers of service such as the hotels or travel companies, break their contract, then Thomas Cook would be liable to pay their customer Compensation.
However, there are exceptions to the rule and liability is not always certain. Before they can be found liable, it has to be proven that they were at fault .
If you are unsure if Thomas Cook is liable for your accident, illness or injury, feel free to contact us for help and advice on this matter.
How long does Thomas Cook compensation take to be settled?
If you or a loved one has been injured or become ill due to the negligence of Thomas Cook, then you may be looking to begin a Thomas Cook holiday personal injury claim for compensation against them. In order to do this, the claim needs to be launched within three years of your injury or illness occurring.
Each and every compensation claim will be different due to differing circumstances, severity of the injuries or illness and the impact on the claimant's life, both in their physical and mental health and also their finances. Some cases may also be more complex due to the nature of what happened and how easy or hard it is to prove liability, and so depending on your individual circumstances and the complexity of your case, your claim could be settled in a reasonable length of time, or may it may take longer until it reaches a conclusion.
Thomas Cook hotel compensation claims
As your package holiday tour operators, Thomas Cook have a duty of care to ensure the hotels that they use are of a good standard in health and safety and that will provide a safe environment for the holiday makers. However, accidents can and do still happen unfortunately and sometimes they can be due to negligence. Such accidents may include:
Slip, trip and fall accidents – If floor areas in the hotel are left wet, they will be slippery and without any appropriate warnings signs could cause someone to slip and fall, sustaining an injury. Areas should be kept clear of clutter and flooring coverings installed and maintained correctly to prevent a trip hazard.
Swimming pool accidents – Safety signs such as water depth, or diving restriction signs if shallow etc should be present. The water should be clean and have the correct level of cleaning chemicals, not too little or too much. The swimming pool itself and the surrounding area should be well maintained to prevent any sharp or rough areas that could cause cuts or grazes.
Food poisoning due to improper storage of food, poorly prepared and cooked food and poor hygiene.
Water-borne illnesses.
Thomas Cook hotel accident claims may be made if someone is injured or becomes ill whilst at the hotel if it can be proven that Thomas Cook were at fault.
If you have sustained a personal injury in a Thomas Cook hotel, contact us at Legal Expert and we will endeavour to help you.
Road traffic and car accidents which happen on a package holiday
It may be possible that you will be eligible to make a Thomas Cook holiday accident claim if you were involved in a road traffic accident that was not your fault. The term 'road traffic accident' includes cars, motorbikes, buses and public transport, pedestrians and cyclists. As long as you can prove you are not to blame, then you should be able to make Thomas Cook holiday claims.
Thanks to the 4th EU Motor Directive 2003, in Europe, is now much easier as it dictates that all European cars have to be listed on a database so that it makes it easier to find cars after an accident.
However, you can still make a claim, if the car cannot be traced. Similarly, this would be the case if the other person did not have insurance. Under these types of circumstances, the compensation will be paid for by 'The Motor Insurers' Bureau .
If you're uncertain of your eligibility, give us a call and one of our specialist Thomas Cook holiday personal injury solicitors will do their best to help you.
Thomas Cook food poisoning in a restaurant
One of the most common injuries or illnesses to be sustained whilst in a hotel on holiday, is food poisoning.
Due to poor hygiene conditions, improperly stored, prepared and cooked food, food poisoning can be a big problem when on holiday.
If you became ill whilst on holiday and it wasn't your fault, then give us a call at Legal Expert and we can help you to launch your claim.
What can I do to support my Thomas Cook personal injury claim?
There are a number of things that you can do to gather evidence that will be supportive of your claim. These are:
Medical report – Firstly, make sure to see a medical professional to assess the severity of your injury and prescribe the appropriate treatment. Not only is this important to do for your health's sake, but also to give you documented evidence of your injury.
Photos – If possible, take photos of where your accident occurred, and of your injury to give visual proof of your pain and suffering.
Accident book – If Thomas Cook or the hotel have an accident book, make sure it is recorded and also ask for a copy.
Witnesses – Make sure to get the contact details for anyone who may have witnessed your accident. Witness statements are really powerful in strengthening your case.
Write everything down – Write down everything that you can remember that may have to do with your injury or illness. For example, if you have suffered food poisoning, write down everything you had eaten in the 24 hours prior to becoming ill.
What can I claim compensation for from Thomas Cook?
There are number of things that you should include when making Thomas Cook holiday claims. These include:
General Damages – These refer to the physical and psychological pain and suffering you have endured after being injured whilst on holiday.
Medical Expenses – Any extra medical expenses that you have had to pay out as a direct result of your injury, can be included in your claim.
Travel Expenses – Travel expenses that are because of your injury need to be included.
Loss of earnings / benefits – Any financial losses incurred as a direct result of your injury can be claimed for.
Care Claim – If someone has had to take time off of work, or time away from their own life to look after you because of your injury, they can file a claim alongside yours.
Holidays claims – Compensation for lack of enjoyment because of your injury should be included also.
Thomas Cook compensation claims calculator
Due to there being so many variables in Thomas Cook compensation for bad holiday claims, we are unable to give you a definitive answer to the question 'How much compensation will I receive?'. However, we have produced a table that shows the compensation payout amounts on average for some of the injuries common to happening whilst on holiday.
| Reason for Compensation | Average Amount Awarded | Comments |
| --- | --- | --- |
| Minor Injuries | Up to £550 | Recovery from the injury is expected within 7 days |
| Minor Injuries | £550 - £1,090 | Recovery from the injury is expected within 28 days |
| Minor Injuries | £1,090 - £1,950 | Recovery from the injury is expected within3 months |
| Fatal injury | £12,500 to £300,000 | Compensation for fatal accident |
| Death (Extra element) - Full Awareness | £10,000 - £18,980 | Significant severe amount of physical injuries, followed by death within 2 weeks – 3 months. |
| Death (Extra element) - Unconscious, after brief moment of awareness | £8,370 - £8,500 | Very painful physical injuries, losing consciousness after at least 3 hours, followed by death within 2 weeks. |
| Death (Extra element) - Immediate unconsciousness and dying within 6 weeks | £3,000 - £3,500 | Injury that effectively caused unconsciousness and eventualy death. |
| Death (Extra element) - Unconscious, death within 1 week | £1,090 - £2,230 | Unaware of injuries, death in 1 week. |
| Severe illness such as food poisoning | £30,630 - £41,860 | Severe toxicosis causing serious acute pain, sickness, diarrhoea, and fever, requiring hospital treatment and recovery time of a few days into weeks. |
| Moderate illness such as food poisoning | £7,600 - £15,300 | Short lived food poisoning with severe sickness and diarrhoea, taking 2-4 weeks to recover from. |
| Minor illness such as food poisoning | £730 - £7,600 | From varying degrees of discomfort and pain from stomach cramps, sickness and diarrhoea, to significant pain due to cramps. |
| Back Injuries - Minor - Severe | £1,950 - £128,320 | Minor muscle or disk damage wit expected full recovery to severe muscle, ligament and spinal cord damage causing paralysis. |
| Neck Injuries - Minor -Severe | £1,950 - £118,240 | Slight short term muscle sprains, to sever damage to the neck and spinal cord causing paralysis. |
| Head Injury - Minor - Severe | £1,760 - £322,060 | Damage to the head with no lasting effect, to severe brain damage. |
| Shoulder Injury - Minor - Severe | £1,950 - £38,280 | Short term pain and soft tissue damage, to severe on going pain with loss of function in one or both shoulders. |
| Leg Injury - Minor -Severe | £7,270 - £108,370 | Small fractures or breaks easily healed, to severe damage to one or both legs and in need of having an amputation. |
| Knee Injury - Minor - Severe | £10,960 - £76,690 | Temporary damage such as slight bruising to the knee, to severe damage causing function loss in one or both knees. |
Don't forget, your compensation claim won't just be for your injury alone, but also for the way it has impacted your life, and so the amounts in the table won't be a true reflection of what you personally may be awarded.
How do I start my Thomas Cook personal injury claim?
If you believe that you are entitled to claim compensation from Thomas Cook because of sustaining as injury whilst on holiday, then all you need to do is call us at Legal Expert. When we answer your call, we will offer you a free, no obligation, consultancy session. During this session, you are free to ask lots of questions regarding the whole claiming process, and we will also use this time to establish whether you have a legitimate case. We may also offer a free local medical if we believe it could strengthen your case.
Once we are satisfied that you are eligible to make a claims, and you are happy for us to represent you on a No Win No Fee basis, then we can start to put your claim in motion to get you the compensation you deserve.
No Win No Fee package holiday compensation
At Legal Expert, our personal injury claims solicitors work on a No Win No Fee basis. Simply put, this means that if we do not win your case for you, you are not required to pay us anything.
In the majority of cases where we do win, you will be expected to pay our legal expenses, but this will be as a small percentage out of your claim award. Therefore, you do not need to pay any fees upfront or during the claiming process. We work this way to give everyone, including those whose finances aren't great, a chance to claim for the compensation that they are rightfully entitled to.
With our No Win No Fee policy, there is no financial risk for our clients, but if they were to go with a pay by the hour solicitor, they would be expected to cover the legal costs regardless of the outcome, and so could potentially be left in financial trouble if their case did not win.
And so, with No Win No Fee, there is no gamble for our clients, only the chance to gain.
Why choose Legal Expert to make your Thomas Cook holiday compensation claim?
Our team of solicitors have specialised in the personal injury claims industry for many years and so have a wealth of experience and expertise in compensation claims. We have a brilliant track record, often securing the maximum award amounts for our clients.
We are friendly, honest and reliable. We take great care in building up a strong case on your behalf in order to get you the best compensation amount that we can for you.
We will work as efficiently and as quickly as we can so that you get justice for the pain and suffering you have endured.
Contact us today
If you would like help and advice about how to start your compensation claim, or you'd like us to represent you, just call us on Freephone 0800 073 8804.
Your call will be answered by a member of our team, and they will try their hardest to help you as best as they can.
Useful Links
This takes you to the Citizens Advice site where there is some information regarding personal injury claims.
This is the NHS link where EHIC cards are explained. It is vital to carry one of there when travelling abroud