How much compensation can I claim for injury in Italy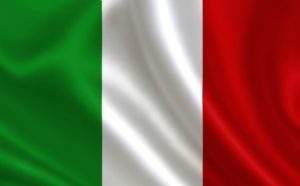 Whether you've visited the shops in Milan or marvelled at the Colosseum in Rome, you're sure to have wanted to thoroughly enjoy your trip to this beautiful country. Travel to Italy is something that many of us Brits enjoy, and whether you're on a city break, ski holiday or long holiday, the worst thing that could happen is you suffering illness or injury abroad.
In this guide, we provide helpful advice to those seeking holiday accident claims in Italy, for whatever reason they have become ill or injured. We break this down into handy sections for easy navigation so that you can get the information you want quickly and find out exactly what you need to know about making a claim. Should you require more information than is contained in this guide, we will be happy to speak to you about your holiday accidents case if you just give us a call.
Select A Section
A Guide to Italy compensation claims
Around 3 million or so people visit Italy for business or pleasure each year. It goes without saying that there will be some people who suffer illness or injury while they are in the country, and whilst most of these will be unforeseen events with no one at fault, there are incidents that should never have happened. Whether through the negligent or dangerous behaviour of another road user, business, or other entity, you have become ill or suffered injuries, you may have cause to pursue holiday accident claims in Italy. If this is the case, then it is important that you have support and advice you can count on. This is why we at Legal Expert have put together this Italy holiday compensation guide on what to do if you've suffered injury/illness while you were visiting the country. We want to make sure that you know the facts that surround holiday accident claims in Italy, their restrictions, and how to go about the process of claiming.
In the sections below, we cover everything from the type of compensation you could be looking to receive, to whether you have to use the services of a solicitor in Italy for your claim, to how to report an incident, as well as many other facts. There is also useful information on contact details for relevant organisations to help you at the bottom of the guide.
How much can I claim for injury or illness in Italy?
Whether you've suffered a skiing injury, a car crash or contracted an illness in Italy, you should first know the steps to take to ensure you have everything covered, whether you intend to pursue holiday accident abroad claims or not.
Initially, you should make sure the incident/illness is reported to the relevant party/ies. This could be the package holiday company, tour operator, the authorities that are relevant and anyone else that might have some involvement.
As well as doing this, make sure to gather as much documentary and pictorial evidence as you can. This can be in the form of witness contact details, your own notes about the incident, photographs (concerning the injuries/illness or the scene where the incident took place)
Your travel insurance provider should also be contacted as soon as you can in order that they know what has happened to you and they can assist you from their end.
Emergency contacts numbers in Italy
Reporting an accident should be done very quickly indeed, especially if there is still some danger at the scene. The relevant numbers you will need in Italy are as follows:
Emergency Number (Italian Equivalent of 999) – 112
Police (AKA Carabineri) – 113
Ambulance – Emergency Medical (AKA Emergenza Sanitaria) – 118
Fire Service – Emergency Number (AKA Vigili del Fuoco) – 115
For a full list of embassies in Italy, medical facilities and consulates, click here. However, the main British Embassy's information is listed below for quick reference.
British Embassy Rome
Via XX Settembre 80/a
00187 Rome
Italy
Tel: +39 06 4220 0001
Summary
As well as reporting to the emergency services and the embassy, you need to ensure your travel insurance provider is informed, as well as whoever is organising your travel, such as a travel or tour operator. You should also ensure medical attention is sought as soon as possible, even if your injuries should appear minor, as other complications could develop. Make sure to gather evidence of what has happened and contact a solicitor if you feel you want to make a claim.
Getting medical treatment in Italy
Italy has a good standard of medical care, and there are many hospitals and doctors throughout the country that can help you with your illness or injury. Before you travel to the country, should you have sorted out travel insurance and an EHIC card, you should be able to access medical care (state funded) at a reduced cost or for free.
An EHIC card is something you can apply for online before you travel. It allows the person that carries it access to the necessary treatment/s required before your travel back home. It covers you also for existing medical conditions as well as pregnancy. You should still however arrange for travel insurance as well as carrying an EHIC card.
Time limits for claiming compensation in Italy
When it comes to the time limit for claiming compensation, you may find it differs from country to country and from situation to situation. In the table below, we give guidance on time limits for Italy holiday claims, but if your incident does not appear here, then don't hesitate to get in touch with us.

| Type of Illness/Injury | Time Limits |
| --- | --- |
| Flight injury | 2 years may very. Made under the Montreal Convention. |
| Illness/Injury that happened while on a non-package tour (private trip) | Usually 6 years but some variations occur – contact us for more information |
| Italy Road Accident | Usually 2 years may very but some variations occur – contact us for more information |
If you're unsure as to whether you are within the claims time limit, it is certainly worth getting in touch with us. There are some variations in terms of injuries or illnesses involving children, as well as those concerning mental capacity. We will be happy to explain these in more detail and whether they would apply to your case should you wish to get in touch with a member of our expert team.
Italy package holiday compensation claims
Whether you have been visiting the beauty of Lake Como, experienced skiing holidays in Italy or been on a culinary tour of the country, if you have been injured or taken ill on a package holiday, you're sure to want to know what to do next.
Reporting the incident to your tour operator should certainly, as mentioned before, be one of the first steps to take.
The main tour operators in the UK that cover Italy include:
TUI,
Thomas Cook,
EasyJet,
First Choice
Jet2
But there are others that you may have used to book your holiday. If you're not sure whether you booked a package or private holiday and how this could affect your claim, then we can speak to you and let you know if you can provide us some details of your holiday.
In most circumstances, you will find the relevant numbers to contact them on your travel documentation, where tour operators will advise you on the next steps to take concerning your package holiday incident.
You should be informed that should you have booked a package holiday, you will be covered under the Package Travel, Package Holiday & Package Tour Regulations of 1992 – this protects people who book at least two of the following in one package deal:
Accommodation (Whether in a hotel or guest house, B&B or other)
Travel (Transportation of you/your party to or from the accommodation)
Excursions or other tourism services
If you would like to know more details on what these regulations cover, and how they relate to your claim, you can either click the link to them above, or call our operators who will be happy to explain how you are covered for a personal injury claim abroad.
Types of compensation claims we conduct in Italy
Italy is a country of many contrasts, and with thousands of things to do and places to go within the country. From lakes to mountains, cities to rural areas, there are an almost uncalculatable number of things you could do on your trip to this marvellous country. This also means, however, there are thousands of things that could go wrong. Whilst in the most part, excursions to Italy go off without a hitch, there are of course instances when things go wrong. It would not be possible for a list of all the possibilities to be posted here. Instead, we review for you below the most common types of holiday claims for Italian breaks we see. We can, of course, cover other eventualities.
Hotel accident claims in Italy
There are many things that can happen to cause injury or illness within the confines of your hotel, from your hotel room to the restaurant facilities, swimming pool, gymnasium or lift, or even the hotel grounds. It is vital that you understand that should the hotel have not made their facilities safe for use or acted in a negligent or dangerous manner when it comes to your health and safety, then it should be permitted for you to make hotel accident claims in Italy.
Possible situations in which you could find yourself claiming can include:
Cutting yourself on sharp material on flooring, on walls or doors or elsewhere in the hotel – even in the pool
Trips, slips and falls – By the pool, from poorly marked steps, from trip hazards or otherwise
Food poisoning – Whether as a result of undercooked food, poor hygiene or food being contaminated.
Swimming pool injuries – Whether as a result of poor marking of a swimming pool depth, ineffective or missing handrails, or lack of other safety equipment.
Of course, there are other situations you can find yourself in that could lead to illness or injury, so do not forget you can call us to ask about whether you could have a hotel accident claim.
Food poisoning and water-borne illnesses claims in Italy
For the most part, Italian restaurants and eateries are adequate in terms of health and safety levels, but some occurrences of food poisoning and water-borne illnesses have been reported. The highest levels of food poisoning reports in 2008 were through shellfish, with drinking water contamination coming in second. If you have experienced stomach cramps, diarrhoea or vomiting, any combination of these or indeed all of them, it could be due to food poisoning. If hygiene standards have dropped or are inadequate in the eateries you visit, then you could ingest organisms such as E. coli, campylobacter, enteric viruses, salmonella and Giardia. These can lead to the unpleasant symptoms mentioned above but can also lead to long term problems such as IBS.
Claiming for food poisoning in Italy is possible, with our holiday compensation advice. We can help you claim for suffering you have experienced due to poor hygiene, as well as any lost income due to time off you've had to take on your return home. We can also help gain you holiday accident compensation for any travel or medical costs occurring directly because of the illness you've encountered.
Slips, trips, and falls
Trips, slips and falls in Italy, just like any other country, can happen every day, but if yours is someone else's fault, then you may pursue a claim for compensation for your injuries and any financial losses you've suffered as a result. Some of the common slip, trip and fall incidents can be found below:
Boarding the aircraft
Alighting the aircraft
Slipping on wet floors at the airport
Getting on or off the travel to your hotel
Trip hazards at the hotel
On excursions
By the pool
In the hotel restaurant
Should your trip, slip or fall in Italy be due to someone else's negligence, then you should certainly look into getting advice on compensation claims, which we can provide.
Adventure sports and skiing accident claims in Italy
The Italian alps are a beautiful place to visit, and many people flock to the area for skiing and snowboarding. You are likely to have purchased extra insurance to cover this, as well as ensuring you have everything you need to stay safe on the slopes. There are, however, always things that can go wrong, and if it were someone else's fault, then you can make skiing accident claims or ski snowboarding claims for your Italy break.
Common ski or snowboarding injury claims can include:
Collisions between skiers or snowboarders
Collisions of skiers with uncleared objects on runs
Chair lift accident claims
Faulty or poorly maintained ski equipment
Poor or inadequate instruction from a qualified instructor
A range of injuries can be caused through skiing or snowboarding, some of which can be very serious, leading to injuries to the spine or brain, which could lead to fatalities. However, many skiing injuries in Italy are less serious, but very painful and also warrant investigation as to whether a claim can be brought against a liable party. Here at Legal Expert, we have experience with Italy ski claims and can ensure you get the best advice possible throughout your claim.
Car accidents in Italy
Road accidents in Italy are some of the most common Italian holiday claims we see, and it is no surprise given the dangers on Italian roads. In 2016 alone, 175,791 RTAs occurred in the country, with almost a quarter of a million people injured (249,175) and over three thousand fatalities (3,283). Most commonly affected victims were passenger cars, with motorcyclists, pedestrians, cyclists and moped users following.
These sound like staggering numbers, and it is therefore no wonder people pursue claims for road traffic accidents in Italy if the accident were someone else's fault. Whether you have suffered a road accident as a motorcyclist, passenger, driver, or pedestrian, you need to ensure the proper reporting process is followed to ensure compliance with the law as well as giving you the best chance of securing compensation.
Initially, calling the emergency number 112, and asking for assistance will be sufficient, but you should also call your insurance provider if you are driving, and your travel insurance provider too. You will need to note some details such as a description of the accident, those persons involved, and any injuries sustained. You will need to do this at the scene if possible as the police will require you to complete a report or statement if people are injured. Contacting us after you have sought medical attention and reported your accident will enable you to confirm whether you can claim for a car accident in Italy.
Do I need to use a solicitor in Italy for my claim?
You may be under the mistaken impression that to pursue a claim for accident or holiday illness compensation in Italy, you would have to use a solicitor in Italy. This is not actually the case. We are able to help you claim by providing you with a solicitor that covers your area and can handle claims for incidents that have happened in Italy. To find out how claiming compensation abroad works, just call us and we'll explain.
No win no fee compensation claims
Claiming for an accident or injury that happened in Italy does not have to mean you face sky-high legal bills. Many cases are taken under No Win No Fee arrangements, whereby a pre-determined level of legal fees (usually a percentage) is used on payment of the compensation, to pay the solicitor. This has many benefits. If a percentage of your final sum is given to the solicitor, they are obviously going to want to gain you the maximum sum they can – it's a definite motivator. As well as this, the biggest benefit is that you face no financial risk if your case is taken on on this basis. If there is no compensation to fund the legal bill, then it simply will not be required of you to pay it.
Top 16 Biggest Cities in Italy
There are many different places in Italy that you could be hurt in or fall ill in. Here, we bring you the biggest cities you may be visiting where injuries or illnesses occur.
1). Roma (Rome)
2). Milano (Milan)
3). Napoli (Naples)
4). Torino (Turin)
5). Palermo
6). Genova (Genoa)
7). Bologna
8). Firenze (Florence)
9). Catania
10). Bari
11). Venezia (Venice)
12). Messina
13). Verona
14). Trieste
15). Padova (Padua)
16). Taranto
How to get started
Speaking to us is the first step on the journey to compensation, which you can take by dialling 0800 073 8804. We don't just begin a claim, we can also help give advice on your Italian illness or injury without you being obligated to begin one. You can call and ask 'How much can I claim for injury or illness in Italy'? or anything else you'd like to know. If you'd prefer, you can also email us any query on info@legalexpert.co.ukor complete the easy to use form here.
Useful links
Some useful resources are listed below
British Embassy Rome
Via XX Settembre 80/a
00187 Rome
Italy
Tel: +39 06 4220 0001
British Consulate General Milan
Via S. Paolo, 7
20121 Milan
Italy
Telephone+39 02 723001
Healthcare Advice in Italy from the NHS
This guide from the NHS should offer some information you may find useful.