Iglu Cruises Personal Injury Claims Guide – How To Claim Compensation For A Club Med Iglu Ship Accident Claim?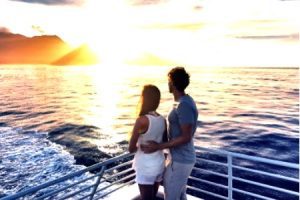 Many British tourists book cruises through Iglu Cruises and enjoy a holiday of a lifetime on some of the largest cruise ships in the world.
Legal Expert are specialists in making personal injury claims, on a no win no fee basis, if passengers have experienced an accident or illness while on a cruise ship due to the negligence of the ships provider. If you'd like to begin claim, please call us free on 0800 073 8804 and let one of our expert advisers guide you through the process.
If you'd like to no more first, please carry on reading this useful guide
Select A Section
A Guide To Personal Injury Claims Against Iglu Cruises
Iglu Cruises specialise in providing passengers spaces aboard some of the largest cruise ships in the world. They arrange trips to destinations around the world from Caribbean cruises to North America and Canada.
If you have been injured or made ill on a cruise ship that was not your fault you may be able to make claim for compensation please call us today so that you can receive your free consultation with no obligation.
To be able to prove liability for your accident, we'd need to show that:
The defendant owed you a duty of care and;
They breached the duty of care, and finally;
That, because of the breach, you sustained injuries.
This guide will explain what type of evidence you should try to provide following an accident, how much compensation you could be entitled to, what type of injuries are could happen, how no win no fee claims can be made and information about the Athens Convention 1974.
If you are unsure about anything, please contact us.  It's important to get the correct information prior to claiming. This is why we're happy to provide free legal advice.

Cruise Ship Injuries And Illnesses At Sea
Here are some injuries and illnesses that may happen on a cruise.  These include:
Broken bones due to a slip trip or fall
Head injuries including concussion due to falling down faulty stairs
Food poisoning and water borne illnesses due to lack of hygiene
Back injuries due to a broken bed
Sprains, strains and soft tissue damage
Burns and scalds due to hot food being spilled
These are just examples of types of injury and illnesses that could occur on cruise ships. If your injury is not listed, you could still make a claim. Please call us so we can discuss the prospects of your case with you. 
Cruise Ship Accidents At Sea
Accidents can happen anyway below we have illustrated some examples of accidents that may happen at see:
Slips, trips and falls. Simple accidents that could actually cause very serious injuries.  If a slippery floor didn't have warning signs, a hand rail was broken or a floor was damaged and caused you to fall, you could have a valid claim.
Food poisoning. Any time food is stored, prepared, heated or reheated incorrectly, food poisoning could occur. While aboard a ship, food poisoning illnesses could ruin the holiday for a lot of people.
Gym accidents. Some people like to use the gym while aboard a cruise ship to compensate for the amount of food on offer! While there are usually no problems, if you're injured because of faulty or damaged equipment, call us to see if you have a valid claim.
Tender accidents. It is possible for accidents to happen while boarding or using tenders to get ashore.
Any type of accident that happens on a cruise ship, which injures a passenger due to negligence, could lead to a valid claim. If you're unsure whether you are able to claim, please get in touch and we'll advise you on your chances of winning compensation.

What Duty Of Care Do Cruise Providers Have To Crew And Guests?
Any passengers travelling on a package holiday that was booked in the UK by a UK tour are protected, if for some reason they become injured or ill due to a part of the package deal they could make a claim for accident holiday compensation against the tour operator
Each country that the ship docks at will have their own rules, regulations and procedures which govern companies who dock there.
There are also rules for ships in international waters, the Athens Convention 1974, which protect customers on board.  The convention is often used as the basis for making a claim.
It is advisable to use a personal injury specialist, like Legal Expert, to ensure your claim is made correctly and using the correct supporting legislation. Our team is equipped with the knowledge to ensure claims are compliant and not rejected due to technicalities.

Time Limits To Claim Compensation For An Accident At Sea
When you make a cruise ship accident claim, it's important to know about the relevant time limits. We always advise that if you are thinking about making a personal injury claim to do it as soon as you can so that you are not disappointed if it has reached and go beyond the stated time limit.
The current time limits are:
| Type of claim | Time limit |
| --- | --- |
| Accidents at sea (Athens Convention Claims) | 2 year may very |
| Illness or injury that happens on a package holiday booked in the UK-through a UK holiday provider. | 3 years may very |
We recommend that you contact us as soon as possible after your return to the UK if you are considering making a cruise accident claim. This will allow us plenty of time to gather supporting evidence prior to making the claim. This can include medical records, accident report logs and witness statements.

Claims For Accidents And Injuries That Could Happen In Your Cabin Accommodation
Cruise ships are very large places with lots of places that accidents could happen. Accidents could happen within the accommodation if the standard of maintenance is not kept up.
There are some accidents in cruise ship cabins which could happen more often than others.  These include:
Injuries caused by damaged fixtures or furniture. If you're injured because an item of furniture is damaged, you could claim compensation. For instance, if a chair collapses when you sit on it, because its damaged, you could possible make a claim if it has caused you an injury.
Food poisoning illnesses can happen if food is not cooked, stored or heated correctly.
Objects falling on to passengers. For obvious reasons, there aren't many loose fixtures within a cruise ship cabin. If, however, a secured item breaks loose and falls on to you, and you are injured call us to see if you are eligible to make a claim.
Slips and falls. If the floor is damaged or uneven and causes you to trip, you may be injured as a result.
Cruise Ship Transfer Accidents
Legal Expert can help with all types of cruise ship compensation claims as long as you are injured and it can be proven that the incident that happened was avoidable. If you are involved in an accident while using a transfer bus to and from the airport the potential to claim is also present.
Some of the cases where you could make a claim include:
If you are injured because another vehicle collides with your transfer vehicle.
When your transfer vehicle crashes because the driver makes a mistake.
Or if the vehicle you are travelling is is damaged in anyway and causes you to injure yourself.
Injuries And Accidents On A Transfer Boat
Transfer boats, known as tenders, are used when a port is too busy or too small for the cruise ship to dock. Usually a lifeboat or a local ferry will be provided to transfer passengers ashore.  This usually happens to take passengers aboard one of the destinations.
Possible accidents and injuries may occur;
Where the tender is poorly secured to the cruise ship. This can cause too much movement at the time of transfer and could lead to injuries.
If the weather or sea conditions were too poor to attempt a transfer but the crew went ahead anyhow. You could video this on a mobile phone to provide support evidence.
If the tender was being operated poorly. Again, video evidence may help with this, or witness statements.
Where damaged handrails cause you to fall while transferring.
If you were not assessed for suitability of transferring and become injured. Usually you'll practice on board the cruise ship. Staff will ask you to cross over two lines on the floor to ensure you're able to do so safely.
Please call Legal Expert if you feel that you have a valid claim for transfer boat injury due to the negligence of the team attempting to transfer you from the cruise ship to the tender.

Norovirus Or Food Poisoning Illness On A Cruise Ship
The spread of any illness or virus could happen quickly due to the fact that passengers all use similar facilities and spaces and a lot of the time are in close proximity.
All ships are obliged to do as much as they can to reduce the spread of food poisoning.  This is usually a process that includes deep cleans and minimising the amount of passenger contact with food.
If you suspect food poisoning, see the doctor or medical staff on board as soon as possible and if you are considering making a claim for compensation call us to see if you have a valid claim.

Food Allergy Illnesses On Cruise Ships
Where food poisoning is caused by problems with the storage or preparation of food products, allergic reactions are caused by the ingredients contained within food products.
Cruise ship operators are obliged to highlight any allergen contained within meals or drinks.  This is also the case where food is prepared in areas where allergens may have also been prepared.
Allergic reactions could lead to serious illness and, in the worst cases, fatalities. Although rare, anaphylaxis could lead to swelling in the throat and cause breathing problems.
If you believe you've suffered an allergic reaction, because food wasn't labelled correctly, please contact us. Try to keep the food packaging or photograph the menu for evidence.

Compensation Calculator
If you've been researching cruise personal injury claims, you may have stumbled across personal injury calculators. They are supposed to tell you how much compensation you'll receive but cannot give you a totally accurate picture as they are only concerned with general damages.
Our team can give you an estimated compensation amount once they've spoken with you.  They'll assess your claim and how it affected you before providing a much more accurate estimate.
One part of a claim is called General Damages. This is the part that compensates you for the pain and suffering caused. The table below outlines some compensation amounts that could be awarded for different types of injury.
| Injury Type | Compensation Brackets | Injury Information |
| --- | --- | --- |
| Minor Neck Injury | Up to £2,150 to £6,920 | Lower bracket is for full recovery within several months to neck injuries that last from 1/2 years that possibly acceleration and/or exacerbation injuries. Injuries of this kind tend to be soft tissue in nature. |
| Minor Back Injury | Up to £2,150 to £10,970 | Injuries in these brackets tend to be concerned with length of time of injury, severity, ability to work etc and include injuries such as sprains disc prolapses and soft tissue injuries. |
| Moderate or Minor Injury to the Elbow | Up to £11,040 | Brackets include: simple fractures, tennis elbow syndrome and lacerations. |
| Very Minor Wrist Injuries | £3,090 to £4,160 | Undisplaced or minimally displaced fractures and soft tissue injuries. |
| Fracture of Index Finger | £7,990 to £10,730 | Fracture has been repaired, not fully able to grip. |
| Moderate Hip Injury | £23,310 to £34,340 | Hip replacement or surgery needed or necessary in the future to significant pelvis or hip injury but permanent disability not a great risk. |
| Moderate Knee Injury | Up to £12,050 to £22,960 | Twisting and bruising of the knee where recovery is almost complete to dislocation, torn cartilage or meniscus which results in minor instability, and minor disability. |
| Modest Ankle Injuries | Up to £12,050 | Less serious, minor or undisplaced fractures, sprains and ligamentous injuries. |
| Food Poisoning | £3,460 to £8,360 | Varying degree of cramps accompanied by diarrhoea to significant abdominal pain, alteration of the bowel and fatigue. |
| Trivial Scarring | £1,500 to £3,090 | Scarring is minor. |
This is just sample of the different injuries that may occur. If your injury is not listed, don't worry, we could still help.
One of the jobs your personal injury lawyer undertakes is to ensure you get the correct amount of compensation. They do this by providing supporting evidence such as medical records to prove the exact severity of your injury.

I Am Making A Personal Injury Claim, What Can I Get Compensation For?
As you've seen in the last section, General Damages are awarded for pain and suffering caused due to a negligent and avoidable accident. But what else can you claim for following a cruise ship accident?
Some of the other elements we could include in a claim are:
Financial losses – these can include medical costs, travel costs and the cost of replacing any item damaged during your accident.
Time lost during your holiday – you can claim for the amount of holiday you lost while you were recovering while on holiday.
Loss of enjoyment – When you book a holiday, it's supposed to be enjoyable. If that enjoyment is lost because of your injuries, you could claim for it.
Lost income – If you need time off from work, when you get back to the UK, you could claim loss of earnings.
Your solicitor, if experienced, will know all the elements they can include in your claim. It's important to provide as much information as possible so that your solicitor can make a full claim. Once you've agreed settlement terms for your claim, you can't ask for more compensation if you forgot to include anything.

How To Begin A Iglu Cruise Injury Claim
Even though you might not be thinking about making a Iglu Cruises personal injury claim at the time of your accident, there are a number of things you could do to make claiming easier.
When you're involved in an accident you could:
Report the accident to staff on board the ship. Ask for a copy of the accident report that they log. It will be used as evidence that the accident happened.
See the doctor in the on-board hospital. This will ensure you receive treatment quickly for your injuries. It will also mean medical records are created which you could ask for a copy of. These will provide evidence of the severity of the injuries and any treatment received.
Ask witnesses to write a statement about what they saw. Also ask for their contact details.
Photograph the scene of the accident. Ensure you do so before anything is removed from the scene if possible.
Photograph any injuries. This can be further supporting evidence.
When you are next on land, call Iglu Cruises and let them know about the accident too. This could be to a holiday rep while still on holiday, or to head office when you're back in the UK.
If you can provide as much of the above as possible, the chances of successfully claiming compensation will increase.

No Win No Fee Personal Injury Claims Against Iglu Cruises
We hear many stories about people who fail to claim compensation for an accident at sea because they're worried about the legal costs. We fully understand this. It's why we work on a no win no fee basis for cases we take on.
So, what's the difference between no win no fee and other solicitors?
If you use a no win no fee solicitor, you don't have to pay if they lose the case. They don't charge an hourly rate and you only pay them if they win you compensation. Their fees are paid for directly from your compensation. They retain a success fee (a maximum of 25%) and send the rest of the compensation to you. This means that you don't have to send them any funds yourself.
If you use a traditional solicitor, you have to pay them their fees whether they win or lose the case. The main difference is that, if they win the case, you keep 100% of the compensation (as you've already paid them for their service). You may have to pay them some, or all, of their fee up front.
We believe that the risk of having a legal bill, even if you lose, is too risky and is why we only offer no win no fee agreements. For our clients, no win no fee is a lot less risky and less stressful.

How Legal Expert Can Help You
Our panel of personal injury specialists have dealt with many holiday accident claims over the years. We are friendly, professional and dedicated to ensuring we get the right level of compensation for you.
We work tirelessly on your behalf and are available throughout your claim to offer any advice you need.

Get In Contact
To begin your cruise ship accident claim today, you can make contact with us in any of the following ways:
Telephone: Call us free on 0800 073 8804 and we'll begin the claim assessment right away.
Email: Send a message to info@legalexpert.co.uk and we'll contact you at a convenient time.
Online: Fill in a simple online form to begin right away.
Live Chat: If you have any queries or are unsure what steps to take next, speak with an adviser, 7 days a week.
We'll offer a free initial consultation to assess your claim.  We'll advise you on the chances of successfully being awarded compensation. We'll also be able to provide an estimated compensation amount.
Once you're happy, we'll provide a no win no fee solicitor so that we can begin the claim.

Helpful links
Thank you for taking the time to read our guide about making Iglu Cruises personal injury claims. For further information, we've provided you with some further articles that may help:
Package Holiday Compensation Claims – A guide about the regulations and protection offered to tourists who book through package holiday providers.
Cruise Ship Accident Claims – A similar guide to this one but more generic and not just about Iglu Cruises accident claims.
Royal Caribbean Compensation Claims – Another guide about Cruise Ship incidents but this one is targeted at Royal Caribbean customers.
The Athens Convention 1974 – Details of the legislation designed to protect ship passengers in International Waters
Burns and Scalds – An NHS guide about what to do in the event of a burn or scald.  Not specifically about cruise ships but good, useful information.
Edited By Melissa.