Disneyland Paris Accident Claims Guide – How Much Compensation Can I Claim? – How To Claim?
There is no denying that Disneyland Paris is a popular tourist spot with Brits. However, one thing we certainly don't expect to experience when visiting is an injury. If you have been involved in a Disneyland Paris holiday accident, you may be entitled to compensation. Here at Legal Expert, we can help you to get the compensation you deserve. You can reach us on 0800 073 8804. However, before you give us a call, make sure you read on to discover more about claiming for incidents at Disneyland Paris.
Select A Section
A guide to Disneyland Paris accident and illness claims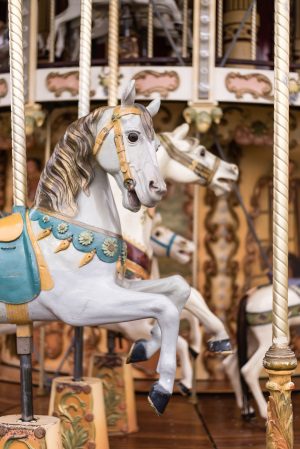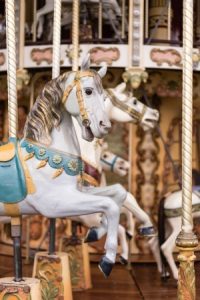 In this guide, you will discover everything you need to know about making a claim for a Disneyland Paris holiday accident. This includes information on specific types of claims, for example, suffering food poisoning at Disneyland Paris, as well as being involved in a car crash or suffering due to a slip, trip or fall. We will also shed some light regarding the amount of compensation you may be entitled to. Plus, we will tell you all about the service we provide, including our popular No Win, No Fee approach. If you still have queries, you will find out contact information at the end of the guide. All of our legal advice is provided free of charge, so please do not hesitate to get in touch.
Types of accidents, injuries, and illnesses at Disneyland Paris
There are so many different types of accidents, injuries, and illnesses that can happen at Disneyland Paris. However, here are some of the most common:
Slips, trips, and falls
Injuries due to ride malfunctions
Sunburn and heatstroke
Road accidents
Disneyland Paris food poisoning
Sports and excursions
Fires
Cuts
Back injuries
Falls
Electric shocks
Disneyland Paris package holiday accident claims
People often book trips to Disney World through third party providers, such as package holiday companies. In the past, making such claims were difficult because claimants would have to claim against the local provider in Paris. However, regulations were introduced in 1992 to change this. Now, you can make a claim directly against the tour operator.
What duty of care is owed by Disneyland Paris to visitors?
As a visitor of Disneyland Paris, you are owed a duty of care. This means that the company must follow health and safety regulations to ensure you are protected while in the company's care. If they have failed in this, you will have the basis for a personal injury claim.
Disneyland Paris and French personal injury claim time limits
The time limit on an accident at Disneyland Paris claim is three years. Therefore, you have three years from the date of the incident to make your claim. Please note that court proceedings must be issued within this period so there is certainly no time to waste. There are of course exceptions, but these only happen in very rare circumstances. The only exceptions tend to be when there is no accident date – i.e. the injury has occurred over time. If you have sustained an injury like this you will have three years from the date of your diagnosis instead. However, such cases are incredibly rare when it comes to theme park accidents.
| Type of compensation claim | Time limit |
| --- | --- |
| For accidents or injuries which happened on a trip to Disneyland Paris which was booked as a package holiday. This might include incidents which happened in the hotel or those which happened whilst taking part in an activity or on a ride. | 3 years. |
| During a trip to Disneyland Paris which was independently booked. | The time limit is variable. |
It is also worth pointing out that it will be a lot easier to make your claim sooner rather than later. After all, the details of the incident will still be fresh in your mind. It will also be easier for the solicitor to make your claim, since getting their hands on witness statements and such like will not be as difficult.
Accommodation accidents and injuries Disneyland Paris
You can also claim if you have been injured at your hotel or any other type of accommodation you are staying in during your trip to Paris. There are many different accidents that can happen in the hotel, such as slips, trips, and falls as well as other types of Disneyland Paris injury. They could also involve food poisoning or an accident or illness from a swimming pool.
Injuries caused by ride and experience accidents at Disneyland Paris
All theme parks around the world make a huge effort to ensure their rides are maintained properly. There are strict rules and regulations in place that need to be followed. However, if mistakes are made and you have been injured as a consequence, you will most definitely be able to claim. CCTV can help to really strengthen such claims.
Illness and food poisoning at Disneyland Paris
Have you sustained food poisoning because of something you had to eat at Disneyland Paris? Food poisoning can occur in many different ways – from the food being undercooked to being stored incorrectly. If this has happened, and you have fallen ill, you will need to prove that the venue in question served you contaminated food in order to claim. Photographs can be very useful. You should also make sure you are diagnosed medically with food poisoning.
Slips or falls leading to an injury at Disneyland Paris
This is one of the most popular claims at Disneyland Paris. From slipping on unmarked wet floors to tripping over a broken pavement, these incidents can happen in a whole host of different ways. These injuries could happen in the park itself, whilst queuing for a ride, or whilst in your hotel, or a restaurant on site.
Serious or fatal accident claims against Disneyland Paris
Fatal accidents are rare, but they can happen. There have been a number of stories regarding people that have lost their lives when a ride has malfunctioned at a theme park. If this has happened to someone you love, you will be able to claim on their behalf. Of course, there are other ways someone could lose their life at Disneyland Paris. Whatever the situation, if you can prove that Disneyland Paris has acted negligently, you will be able to claim.
What should you do if hurt at Disneyland Paris
It is pivotal to make sure you take the right steps so that this goes smoothly…
See a doctor – First and foremost, it is imperative to ensure you receive medical attention. Your health is the most important thing after all. Moreover, if you do not see a medical professional you will not be able to claim, as there will be no proof that you have suffered an injury.
Report the accident – The next thing you need to do is make sure you report the incident. This is the proper channel to go down and will ensure you do not run into any hurdles later down the line. Not only do you need to report the incident via the correct channel at Disney, but also you should get in touch with your insurer and inform them of what happened.
Make a note of the incident – It is always a good idea to make a note of what happened, in as much detail as possible.
Get witness contact details – Were there any people who witnessed the incident? If so, get their contact details. This is always a good idea, as witness statements can prove to be extremely valuable when it comes to creating a strong case.
Keep proof of expenses – Last but not least, it is vital to ensure you keep proof of any expenses you have encountered as a result of the injury. This can be anything from childcare costs to medical expenses. You will be able to claim for these as special damages.
What can you claim damages for after an accident at a theme park?
When it comes to compensation for claims after a Disneyland Paris accident, you have two parts. Firstly, you have general damages. This is the amount you receive to compensate the injury you have suffered. Nonetheless, you also receive special damages. This is compensation for the out of pocket expenses you have experienced as a result of your injury. Read on to discover five examples of special damages…
Travel expenses
People often experience a whole host of different travel expenses when they have suffered a personal injury that was not their fault. Often they need to sort out alternative transport, as they are unable to drive during the recovery process. Other examples include hospital car parking tickets.
Medical expenses
Understandably the most popular type of special damage relates to the cost of treatment and prescriptions. You will be able to claim for all of this. Just make sure you keep your receipts.
Childcare costs
Have you had to sort out childcare for your children whilst you recover? If so, you can also claim for this. After all, you wouldn't have needed someone else to look after your kids if you hadn't have been injured.
Loss of income
Not everyone is covered by sick pay. This especially relates to those that are self-employed. In such instances it is likely that the sufferer will experience a loss of income due to their inability to work. The good news is that you will also be able to claim for this as a special damage.
Accommodation fees
People who suffer serious injuries often have to adapt their accommodation in order to make life more comfortable. Some people even have to sort out alternative accommodation. You will be compensated for all of this.
Now you have a good insight into the various different special damages you can claim for with theme park claims. Give Legal Expert a call and we will ensure you get the full amount you deserve.
Disneyland Paris compensation claim settlement calculator
We know that you are probably going to want to know how much compensation you will receive. Unfortunately, giving you a 100 per cent accurate figure is something that we, and any other solicitor, cannot do. This is because all cases are assessed on an individual basis and a payout is awarded as a consequence. However, you aren't going to be completely left in the dark. Use the table below to get a better understanding regarding the typical payout for injuries relating to accidents at Disneyland Paris.

| Injury | Notes | Payout |
| --- | --- | --- |
| Amputation of One Foot | Treated as similar to a below-knee amputation because of the loss of the ankle joint. | £73,620 to £96,150 |
| Amputation of Both Feet | Treated as similar to a below-knee amputation because of the loss of the ankle joint. | £148,540 to £176,660 |
| Severe knee injuries | Serious knee injury where there has been disruption of the joint. | £61,140 to £84,360 |
| Severe Leg Injuries | The most serious injuries short of amputation. | £84,400 to £119,210 |
| Wrist injury | Injuries resulting in complete loss of function in the wrist. | £41,760 to £52,490 |
| Loss of One Arm | Below-elbow Amputation | £84,310 to £96,150 |
| Loss of One Arm | Above-elbow Amputation | £96,150 to £114,810 |
| Hip injury | Considerable injury to the hip or pelvis but any permanent disability is not major. | £23,310 to £34,340 |
| Bad shoulder injuries | Typically linked with neck injuries and involving damage to the brachial plexus. | £16,830 to £42,110 |
If you cannot find the injury you have sustained in the table above, don't panic – you can still make a claim! Simply give us a call for more information.
How to start an accident or injury claim against Disneyland Paris
To make a claim, all you need to do is give Legal Expert a call and we will take it from there. We will ask a few questions so that we can thoroughly understand what has happened and advised you in the best possible manner. This consultation is available free of charge.
No win no fee compensation claims against Disneyland Paris
When it comes to making a compensation claim, there is one thing that is extremely important, and this is finding a quality solicitor to work on your case.
We could tell you how important it is to look for someone experienced or a solicitor with a good reputation, but while these two factors are imperative, when it comes to personal injury compensation the most important thing to do is go for a solicitor that is happy to work to No Win, No Fee payment agreement, and here are the reasons why.
Reduce monetary risk – By opting for a No Win, No Fee solicitor you will only need to pay legal fees if your case is a success. This reduces risk by a huge degree. Imagine if you were to pay tons of legal fees only for your case to be unsuccessful. Is this something you could afford?
No huge upfront payment – You also do not need to make an upfront payment to start the claim process, as is the case with other personal injury solicitors.
Better service – The nature of this payment structure also ensures that you benefit from a much better service. This is because the amount of money the solicitor earns is relative to the outcome of the case, therefore, you can rest assured that he or she will be doing all they can to make sure your case is a success.
No time wasting – Unfortunately, if you use the services of a traditional solicitor there is always the chance that they are simply going to take on your case to take your money, irrespective of how strong it is. You can protect yourself from this possibility by going for a No Win, No Fee solicitor because they have nothing to gain by taking on a weak case and thus they will not waste your time.
Here at Legal Expert, all of our personal injury lawyers work to the No Win, No Fee payment scheme.
How our personal injury lawyers and solicitors can help you
If you need help with a claim, Legal Expert is here to provide you with the assistance you require. Read on to discover why we are the best law company to help you get the compensation for a Disneyland Paris accident you deserve…
No Win, No Fee – When it comes to our service, one of the main reasons why so many people choose Legal Expert is because all of our solicitors work to a No Win, No Fee agreement. That's right – every last one of them. Why? Well it's simple – We know that a lot of people cannot afford the extortionate costs that are linked with solicitors that charge by the hour. We also know that there is no responsibility when it comes to a solicitor that charges by the hour, as they are going to receive the same amount of money irrespective of whether they win or lose your case. We wanted to bring you more value and peace of mind, and this is why we offer a service whereby you are only going to need to pay legal fees if your case is a success.
Experience – We are one of the most experienced law firms in the country and we have successfully helped thousands of people in the UK that have been victims of a personal injury. We focus on what we do best – personal law. This is the only service we offer, and so you can be confident that we excel in it.
Reputation – All you need to do is take a look at the reviews that have been left by our previous customers, and we are confident that this will put your mind at ease because we have an exceptional reputation in the industry. This is something we have worked hard to achieve, and we pride ourselves on delivering the same level of excellence to each and every client.
We care – We think this is what truly makes us stand out from other companies – we care. This is the reason why offer a No Win, No Fee service. It is also the reason why aim to secure compensation over the phone whenever possible. We know you have already experienced enough stress, and we want to leave you to focus on your recovery. We will always try to resolve cases in the quickest and smoothest manner.
How to get in contact with us
If you are ready to make a claim, or you have any queries and concerns about doing so, you can reach us on 0800 073 8804 today. This is our personal injury claims line, which is available from Mon – Sun. Head to our contact page for alternative methods of getting in touch. We canhappily chat to you at a time that works best for you, so we can get on with helping you straightaway once we've had a conversation about what's happened.
Helpful links
We hope that you have found this guide useful. However, we recognise that you may be looking for more information. If that is the case, the links below may be of assistance.
Claiming on Package Holidays for Compensation – This link takes you to our guide on claiming for an injury that has occurred on a package holiday.
Other holiday accidents – What can you do about them? – This link takes you to our guide on claiming for an injury that has occurred on any type of holiday, in any way.