Costa Cruises Accident Claims Guide – How Much Compensation Can I Claim For A Personal Injury On A Costa Cruise?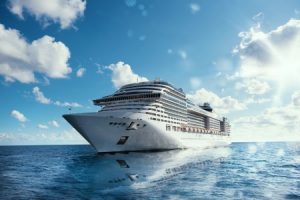 There is no denying that cruise holidays have long been popular with British tourists. There are so many different types of cruises that you can enjoy today. This includes river cruises, as well as ocean cruises around the world. No matter what type of cruise you have been on, if you have been injured in an accident that was not your fault, you may be entitled to compensation. In this guide, we are going to take a look at how and why you might make Costa Cruises personal injury claims in particular. However, if you have been injured while on a different type of cruise ship, call us today we will discuss your case with you and tell you straight away if you have a valid claim or not. In fact, we have lots of different guides on our website for different types of cruise companies. So, please do not hesitate to get in touch with Legal Expert at 0800 073 8804, no matter the circumstances of your case. But before you give us a call, continue reading to find out everything you need to know about making this sort of personal injury claim and how we could assist you.
Select A Section
A Guide To Personal Injury Claims On A Costa Cruise Ship
There are many different cruise companies that are popular with tourists in the United Kingdom. There is no denying that Costa Cruises is one of these. Headquartered in Italy, this company was founded in 1854 and so it is one of the most established cruise companies around the world. When it was first founded, the company operated cargo ships, which were used to carry textiles and olive oils from Sardinia to Liguria. Today, the company currently operates 14 cruise ships, which provide cruise holidays in South America, Southeast Asia, Middle East, Indian Ocean, Caribbean, Northern Europe, and the Mediterranean. Some of the ships that are currently in the company's fleet include the Costa Victoria, Costa Atlantica, Costa Fortuna, and Costa Pacifica.
In this guide, we will reveal everything you need to know if you have been injured while on a cruise ship holiday. This includes taking a look at the different laws that are in place around the world that will protect you if you have fallen ill or suffered an injury. We will also take a look at some of examples of injuries and accidents that could happen on a cruise ship. Plus, we will help you to determine how much compensation you may receive, as well as taking you through the accident claim process if you have suffered an avoidable injury on a Costa Cruise and how we could help you to get damages for what has happened to you.
Examples of Potential Cruise Ship Injuries And Illnesses
There are different illnesses and injuries that someone could experience while they are on a cruise ship. There is no denying that food poisoning could occur as it can occur anywhere food is being stored, prepared and cooked if it is done so incorrectly. You may also be able to make a Costa Cruise ship personal injury claim for compensation if you have had an allergic reaction to foods that you have consumed while on your cruise holiday due to incorrect information or labeling of products which contain allergens and have caused you to have a reaction. Other injuries that could potentially arise include neck, back, and hip injuries, and these tend to occur because of slips, trips, and falls.
Examples Of Types Of Accidents That Could Occur On Cruise Ships
Now that you have an understanding of the different sorts of injuries and illnesses that could happen while on any cruise ship, it is a good idea to take a look at some of examples of accidents, i.e., looking at how the injuries mentioned above could occur. Examples of types of cruise ship accidents are as follows:
– Elevator and escalator accidents
– Medical malpractice
– Slips, trips, and falls, could be caused by broken steps or stairs, defective rails, or a slippery walkway
– Food allergies and food poisoning
– Injuries that have taken place because of falling objects on the vessel
Ship Owners And Operators Duty Of Care
As mentioned in the introduction, there are a number of different rules and regulations that are in place to protect you should you be injured while on a cruise ship. This includes the Shipping Act of 1984. However, most personal injury lawyers will tell you that the Athens Convention is the most significant piece of legislation in place when it comes to cruise ship accident claims. This piece of legislation actually takes precedence over British law when it comes to accidents that have happened in international waters. Therefore, if you have been injured on a Costa Cruises ship, and you were in international waters it is likely that you will be using the Athens Convention f you decide to make a personal injury claim against Costa Cruise. This is especially likely when you consider the fact that this convention does not only cover accidents and injuries but also covers cases of sickness and food poisoning.
Cruise Ship Illness And Injury Claims Time Limit
A lot of people do not realise that there is a time limit in place when it comes to making cruise ship compensation claims. It is important to be aware of the fact that the time limit can differ depending on the circumstances of your case. This is especially important when it comes to cruise ship accident claims. If you are making a claim under the Athens Convention, then you are only going to have two years to do so. It is important to note that court proceedings must be issued within the correct timeframe.
I Suffered An Injury In My Accommodation Can I Claim?
In these sections, we will now take a look at some examples of accidents and injuries that could potentially happen while the cruise ship takes its voyage. There are different types of accidents that could happen while you are in your cabin. For example, you could be injured because of broken furniture or because the cleaner has been negligent and they have left chemicals in the room which have caused you to have a reaction. You could also have been injured while you are walking around the ship due to slip hazards that have not been cleaned up or a warning sign has not been displayed. A lot of ships today have a swimming pool. If the swimming pool is not cleaned properly, you could easily fall sick. Moreover, if the equipment is not maintained properly in the gym, and you are injured due to faulty or damaged equipment call us to see if you have a valid claim.
Road Traffic Accidents That Could Happen When Transferring To Your Ship
If you were involved in a road traffic accident while you were being transferred to your ship or while you are on an excursion, and you are injured then you might have grounds for a holiday traffic accident claim.
Tender Boat Accidents That Could Occur When Transferring To Your Ship
Not all transfers occur by road when it comes to taking a cruise ship holiday. Some people will need to take a small boat in order to be transferred from the ship to a port. If you have been injured in an accident during a tender transfer call Legal Expert today they will go through your case with you and if they feel you have a valid claim will offer you a no win no fee agreement.
Cruise Ship Norovirus And Food Allergy Claims
If you have suffered due to food poisoning on your Costa Cruise and it has been medically proven you may be thinking about making a personal injury claim for your suffering. Food poisoning could happen when food has not been cooked, handled, prepared, or stored correctly. You could also suffer food poisoning if food has been left on the buffet for too long. If you have had an allergic reaction to food because the correct allergen information was not printed on the menu or on the packaging you may also have the basis for a claim. The same may also apply if you have informed the cruise ship company of your food allergies and they have simply overlooked this and you have been served and eaten the food you are allergic to causing you to suffer reaction. In addition to this, it is important to recognise that all companies are required to provide the highest levels of health and safety and this involves fully sanitising their ships.
Personal Injury Claim Calculator
No doubt, you will want to know how much money you are going to get if you proceed with a claim. In the table below, you can see amounts that are stated for different injuries.

| Type Of Injury/Illness | Severity | Compensation Range | Further Notes |
| --- | --- | --- | --- |
| Hand injury | Moderate Injury | £5,110 to £11,640 | The range in this category starts with soft tissue, lacerations, deep wounds, crushing injuries, the top brackets is reserved for permanent damage. |
| Arm injury | Less Severe Injury | £16,830 to £34,340 | The range in this category includes significant disability but a substantial degree of recovery is expected. |
| Finger injury | Fracture of index finger | £7,990 to £10,730 | Fracture has recovered but grip remains impaired. |
| Back injury | Moderate Injury | £10,970 to £34,000 | The range in this category starts with as disturbance of ligaments and muscles giving rise to backache, soft tissue injuries, prolapsed discs to incidents of a compression/crush fracture of the lumbar vertebrae where there is a substantial risk of osteoarthritis. The impact on daily life will play a significant part. |
| Neck injury | Minor Injury | Up to £2,150 | Recovery within 3 months. |
| Ankle injury | Modest Injuries | Up to £12,050 | The range in this category includes sprains and soft tissue damage and displaced fractures. |
| Foot injury | Severe Injury | £36,800 to £61,410 | The range in this category includes fractures to both heels, significant pain and restriction. |
What Can My Claim Compensate Me For?
When making a claim for compensation, some of the things you will be able to claim for are as follows…
Your injuries in general
Loss of income
Travel costs
Loss of enjoyment
Medical expenses
The cost of seeing a therapist
Care costs
Childcare expenses
Steps To Take When Making A Cruise Ship Injury Claim
Have you been involved in an accident that was not your fault on a Costa Cruise ship? If you are thinking about making a personal injury claim the next 6 areas are something to bare in mind.
Failing to see a doctor – A lot of people skip this step when they have suffered minor injuries. However, the medical report is sometimes the most important piece of evidence. If you haven't, don't panic, as your solicitor might be able to arrange a retrospective medical for you.
Taking too long to claim – There is a time limit on all personal injury cases
Throwing away receipts of any expenses – When making a personal injury claim you will likely receive special damages for any out of pocket expenses you have encountered because of your injury. Yet, you need to have proof of these costs, which is why you should never dispose of receipts and such like.
Choosing a solicitor that charges by the hour – Using a No Win No Fee solicitor instead reduces the risk of any financial issues and increases the solicitors effort.
Not getting any contact details – It is also highly advisable to make sure you get the contact details of anyone that witnessed the incident as well. This will potentially really help to strengthen your claim.
Not reporting the incident – If you have been injured while on a Costa Cruise ship you should report it so that there is an official log of the incident in questions.
No Win No Fee Personal Injury Claims Against Costa Cruise
Whether you have been involved in a slip, trip, or fall on a ship, or you have been injured because of something you have eaten, if the incident in question was not your fault, you should seek legal advice to establish if you are eligible to make a claim. But, perhaps you are apprehensive about proceeding with this because you are concerned about the cost of a personal injury solicitor?
Well, we are here to tell you that you don't need to panic. Instead of paying extortionate sums and taking the risky approach of employing a solicitor that charges by the hour, it is advisable to go for a no win, no fee solicitor. By doing this, you won't need to pay them legal fees if the solicitor in question does not win your case. And, while this alone is beneficial, there are more advantageous than meets the eye. So, let's take a look at them in further detail.
Financial risk minimised – There is only one place to begin, and this is with the fact that monetary risk is minimised significantly. If you go for the services of someone that charges by the hour, there is always the chance that you are going to spend huge sums of money only for your case to be unsuccessful. This is a risk that many people cannot afford to take. Luckily, it is something you don't need to worry about when going for a solicitors that works to a no win no fee payment structure.
No time wasting – The solicitor who is working on your case is going to be paid in relation to their performance. Therefore, they certainly won't waste your time by taking on a case that is not strong enough.
Better service – You are also much more likely to experience a top quality service when going down this route. After all, the holiday injury lawyer is impacted by the outcome, and thus you can rest assured that they are going to put the necessary work. They won't simply put your details to the side and forget about it.
How Legal Expert Can Help You
There is a lot that needs to be considered if you are thinking about making a personal injury claim. After all, it is unlikely that you will have found yourself in such a situation before. This is why it is so important to have quality accident lawyers on your side. They will help to make the process as easy and stress-free as possible.
Here at Legal Expert, we have a great panel of lawyers, and we cover the whole of the UK. In fact, we are one of the leading companies in the country. It is our mission to ensure we secure compensation with little disruption or stress to your life. In fact, some of the solicitors we provide solve a lot of cases over the telephone.
One of the reasons why we are the preferred choice of so many personal injury victims is because we have an abundance of experience and an exceptional reputation in the industry. We have worked on thousands and thousands of cases. You can take a look at the feedback we have received on our website and you will see that we have a great standing.
You will be pleased to know that all of our solicitors work on a no win no fee basis. You don't need to worry about up front fee with our service, as you will only pay our legal fees if your case is a success.
You can be certain that we won't waste your time. If we don't think your case is strong enough, we will tell you. So, why not give us a call today? You have no obligation to proceed with our service by doing so.
Contact Legal Expert
If you have any queries about making a claim, or you would simply like to start the claims process, please do not hesitate to give us a call or to leave your details and we will call you back at the earliest opportunity. The number you need is 0800 073 8804. We also have a live chat feature on our website.
Holiday Accident Claims Advice
Cruise accidents with Royal Caribbean – Another guide, but this time for Royal Caribbean cruise accidents.
General guidelines for cruise incidents – A more general page on cruise claims.
If you booked on a package holiday – Package holiday claims guide.
Edited By Melissa.