Maritime Voyages Cruises Accident Claims Guide – How Much Compensation Can I Claim For A Personal Injury On A Maritime Cruise?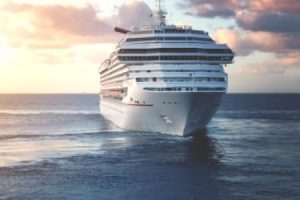 Cruise and Maritime Voyages offer breaks on small to medium sized cruise ships. They offer cruises that require no flying and serves an adult only market. If you have suffered an injury while on a Cruise and Maritime Voyage that you consider could have been avoided call Legal Expert today to discuss your case and see what action if any could be taken.
Legal Expert are able to help with cruise ship accident claims. If you'd like to begin a claim today, please call us now on 0800 073 8804. We offer a free consultation and offer no win no fee services for all claims we take on.
If you want a bit more information first, then please carry on reading this helpful guide.
Select A Section
A Guide To Holiday Accident Claims On Cruise And Maritime Voyages
This guide aims to help you understand if you're eligible to make a cruise ship accident claim. It also covers what types of accidents could happen, how much compensation you may be awarded and the types of injuries that could be sustained.
Cruise and Maritime Voyages are a smaller cruise company using older ships that are in the small to medium size range. They offer adult only holidays sailing from 14 ports in the UK as well as a number of European ports.
The current fleet operated by Cruise and Maritime Voyages is:
Marco Polo – 800 passenger capacity.
Astoria – 550 passengers
Columbus
Astor – 600 passengers
Magellan
Vasco da Gama – 1220 guests
If you've been involved in an accident aboard any of these ships, please contact our team to discuss your accident.

What Is An Injury Or Illness On A Cruise?
There are different illnesses or injuries that could occur following an accident at sea. Here are some examples;
Food poisoning
Head injuries
Broken bones
Water borne illnesses such as Legionnaires' disease
Burns
Bruising and soft tissue damage
Holiday illness claims could be made for any of these injuries or illnesses if they were caused by negligence of the ships staff or the cruise provider. We are able to offer free legal advice about your claim, so please get in touch, after reading this guide, if you have any questions.

What Accidents Could Happen On Cruise Ships
Here are examples of accidents which could cause injuries that may lead to passengers pursuing cruise compensation. These include:
Slips or trips causing you to fall. If you slip due to a wet floor that has no warning signs, trip due to damaged flooring, fall down stairs due to a defected handrail you could injure yourself which ultimately this could lead you to making a personal injury claim.
Food poisoning. Any outbreak of food poisoning could spread quickly on a cruise ship. Even if you haven't eaten infected food, you could become contaminated by contact. Food poisoning could occur if food is not stored or prepared correctly or cross contamination with raw meats.
Swimming pool accidents. It is very important for swimming pools to be maintained and cleaned, if swimming pools have a chemical imbalance or are not kept clean they could cause users to become sick.
Accidents on a Tender boat. If passengers are asked to use tender boats in bad weather, or they are not secured to the ship correctly when passengers are being transferred and a passenger becomes injured they could seek compensation if there is negligence.
This is a small sample of accidents that may lead to cruise ship accident claims. If the accident that caused your injury is not listed call legal Expert today they will go through your case with you and give advice on how to proceed next. If you feel you were injured and somebody else was to blame, then let us know the details and we'll assess your case, for free.

Your Rights As A Cruise Ship Passenger
When a personal injury solicitor begins to assess a Cruises and Maritime Voyages accident claim, they'll ask the following questions:
Did the defendant owe you a duty of care?
Did they breach it?
Were you injured because of the breach?
These questions are asked to determine whether you are eligible to make a claim and if the third part responsible for your injury are liable for damages.
Under the Athens convention 1974, all passengers are afforded a duty of care while at sea (in international waters).
If an accident occurs as result of a 'shipping incident', the company may automatically be liable for personal injury or death. Shipping incidents include:
Capsizing
Shipwreck
Collision
Stranding
Explosion (or fire)
Ship defect
In other cases, caused by negligence, the claim has to be proven, and the level of compensation has to be agreed between both parties to avoid a court case being launched.
It is important to use a specialist claims solicitor to ensure the correct information is provided to support your cruise ship accident claim. Legal Expert have many years of experience and dealt with numerous injury claims for accidents while on holiday.

Cruise Holiday Personal Injury Claim Time Limits
When beginning a cruise compensation claim, it's important to note that strict time limits apply. If you miss the time limit, your claim will be rejected automatically.
Different types of claims have different time limits applied to them. The current time limits for some holiday accidents are but always remember to double check any time limits as they can vary;
| Claim Type | Maximum Time limit |
| --- | --- |
| Accidents at sea (using the Athens convention) | 2 years |
| Accidents or illnesses while on a package holiday booked in the UK by a UK tour operator. Could include transport, excursions and accommodation. | 3 years |
We recommend that you contact a solicitor as soon as you return to the UK. This will allow them to gather as much supporting evidence as required. It also means they can spend time to fully understand the accident, the injuries and the impact on you.

I Had An Accident In My Cruise Ship Accommodation, Can I Claim?
In this guide we provide information about accidents that could happen all over the ship. However, here are examples of accidents and injuries that could occur within the accommodation;
Injuries could be caused by damaged furniture, fixtures or fittings. If an item in the room is damaged, it could lead to injuries such as laceration. For instance, if furniture is broken, it may have sharp edges that could lead to cuts. If you are injured by any damaged item in your cabin, try to photograph the item before reporting the accident.
Items falling. If all furniture and items are not secured down within the cabin they could fall on passengers especially in rough seas.
Slips or trips leading to a fall. If you fall in your cabin and become injured and it was caused by staff negligence, you could possibly seek damages for your injuries. This could be if the floor is damaged or uneven, or if there is a leak or the floor has been left wet without any warning signs.
If you have suffered an injury in your cabin due to poor maintenance or an error on the part of the cruise staff call Legal Expert to see if you are eligible to make a compensation claim.

Bus Or Coach Transfers Accidents
If, as part of your booking, you were provided with a coach or taxi transfer from your hotel to the port, you may be able to claim compensation if you're injured in an accident.
For instance:
If the transfer vehicle collides with another vehicle causing you to become injured.
If luggage or other items fall on to you.
If your hit by the transfer vehicle while waiting for it.
If an accident does happen on a transfer vehicle and you are injured as a result, call Legal Expert to see if your case is eligible for damages.

Accidents That Could Happen On Cruise Ship Tender Boat Transfers
When you arrive at a port that is either full or too small for a cruise ship, you may have to use a tender to leave the cruise ship.
A tender is a smaller boat which lines up next to the cruise ship to allow passengers to transfer ashore. They are usually local ferries or the ships own lifeboats.
As part of the transfer, staff should assess your ability to leave the ship and provide training on how to do so safely. They should ensure the conditions are suitable, the tender is lashed to the ship properly and the tender is being operated correctly at all times other wise it could be possible for passengers to become injured.
Food Allergies Or Cases Of Norovirus
When aboard a ship, the cruise company have a duty of care to ensure that you do not become ill or injured. At all times health and safety should be of importance.
The cause of food poisoning is usually where food has been stored or prepared in unhygienic areas or when it was cooked incorrectly. The problem with food poisoning, when on a cruise ship, is that it could spread very quickly due to the close proximity of passengers.
When ship staff are alerted to an outbreak of food poisoning, they have a process which tries to restrict the spread of the illness. This includes a deep clean of the ship, focusing on areas where hand contact is common such as handrails and banisters.
They also take steps like serving passengers at buffets rather than allowing them to serve themselves. This reduces the amount of contact with the food prior to it being consumed.
If you are made ill through food poisoning on a cruise, always seek food medical advice as soon as possible. If it is medically proven that you are ill due to the food you have eaten then call Legal Expert to see if you are eligible for compensation.
Allergic reactions are different because they're not caused by hygiene problems. They are caused when food contains an allergen (an ingredient that causes an allergic reaction) that a person is allergic to. As with land-based restaurants and shops, ships are duty bound to highlight common allergens on food labelling and menus.
If you believe you suffered an allergic reaction due to poor labelling, try to photograph the menu or keep the packaging as evidence and then contact Legal Expert on your return to the UK.

Common Damages You Could Be Compensated For
There are a number of different elements of a compensation claim that could be used depending on how the injuries impacted the claimant.
The main parts used by personal injury solicitors include:
General Damages. This is the part of the compensation that is awarded to cover pain and suffering. There are legal guidelines which outline amounts of compensation for different types of injury and their severity i.e. a broken finger will get less compensation that an amputated hand.
Lost Income. If you need to take time off from work to recover, you could claim for any lost salary.
Travel Costs. You may need to make numerous trips to a hospital or doctor during your recovery. Any costs could be claimed back. The same is true if you have to re-arrange your return to the UK because of your injuries and incur extra costs.
Care Costs. If you have to have any professional care while recovering, you could claim the costs back.
Medical Costs. You may incur medical cost while receiving treatment aboard a cruise ship as well as prescription costs when you return home.
Each claim is different, but your solicitor will assess exactly what needs to be claimed for by discussing the claim with you. It's important to provide as much detail as possible so that your solicitor can make a full claim. You cannot make a further claim once you've settled, even if you forgot to include something important.

Personal Injury Claims Calculator, Cruise And Maritime Voyages Cruise Ship
When you begin a claim you probably want to know how much compensation you'll get. When you contact our team of specialists, and they've fully understood your injuries and the impact on you, they will calculate all of the different parts of your claim (see the previous section) and provide an estimate for you.
One part of the claim, General Damages, is easier to assess as it is pre-defined by injury type. The table below shows some compensation amounts offered for different types of injury.
| Type Of Injury/Illness | Severity | Compensation Range | Further Notes |
| --- | --- | --- | --- |
| Hand injury | Moderate Injury | £5,110 to £11,640 | The range in this category starts with soft tissue, lacerations, deep wounds, crushing injuries, the top brackets is reserved for permanent damage. |
| Arm injury | Less Severe Injury | £16,830 to £34,340 | The range in this category includes significant disability but a substantial degree of recovery is expected. |
| Finger injury | Fracture of index finger | £7,990 to £10,730 | Fracture has recovered but grip remains impaired. |
| Back injury | Moderate Injury | £10,970 to £34,000 | The range in this category starts with as disturbance of ligaments and muscles giving rise to backache, soft tissue injuries, prolapsed discs to incidents of a compression/crush fracture of the lumbar vertebrae where there is a substantial risk of osteoarthritis. The impact on daily life will play a significant part. |
| Neck injury | Minor Injury | Up to £2,150 | Recovery within 3 months. |
| Ankle injury | Modest Injuries | Up to £12,050 | The range in this category includes sprains and soft tissue damage and displaced fractures. |
| Foot injury | Severe Injury | £36,800 to £61,410 | The range in this category includes fractures to both heels, significant pain and restriction. |
Remember that this is just one part of a claim and the list above isn't comprehensive. Please contact us for an accurate estimate of your compensation amount.

How To Make A Successful Personal Injury Claim
To improve the chances of making a successful compensation claim, there are some steps to take following an accident. Even if you don't end up filing a claim, these steps won't take long:
Seek medical treatment while on board at the cruise ship's hospital or medical centre. This will ensure you are treated quickly, and we can use the medical records as evidence of your injuries.
Photograph the scene of the accident. This evidence is useful, especially if you can capture the cause of the accident. Try to do this as soon as you can before any evidence is repaired or removed from the scene.
Ask witnesses to write a statement of what they saw. Remember to collect their contact details as well.
Report the accident to ship staff. If possible, ask for a copy of the accident report that they create. Again, this can be used as supporting evidence.
When back on land, report the accident to your holiday provider.
When you return to the UK, try to collate your evidence together. Then contact Legal Expert so that we can assess your evidence during a free initial consultation. We can answer any questions you may have at the same time.

No Win No Fee Personal Injury Accident Claims On Cruise And Maritime Voyages
Some claimants are put off from claiming compensation because of solicitors' costs. It is quite understanding, and the primary reason we offer no win no fee services for all cases we take on. So how does no win no fee really work?
Firstly, clients are offered a free consultation where the specialist will take the details of the accident. They'll assess the injuries and who was to blame if anyone for the accident. If they believe the client has a valid case, a conditional fee agreement (CFA) will be prepared.
The CFA is essentially a no win no fee agreement. It states that, if the case is lost, the solicitor will not be paid. It also states a success fee. This is a percentage of the compensation that the solicitor will retain, to pay them for their service, if they win the case. Success fees are limited to 25% of any claim and the rest of the compensation is sent directly to the client.
With no win no fee you don't have to pay anything at all up front, no hourly rate and no fees to us if your claim is unsuccessful. There are alternative options, which we don't offer, where you pay the solicitor an hourly rate from the start. You keep 100% of any compensation but run the risk that, if they lose the case, you still have to pay their fees.
Our clients tell us that offering no win no fee agreements makes their claim risk free and much less stressful.

Why Claim Compensation With Our Team
Here at Legal Expert, we have a dedicated team who are committed to gaining the right level of compensation for every client we support. We have a friendly team, with years of experience and the ability to successfully claim compensation for your cruise ship accident.
We can support clients from anywhere in the UK who've been injured on any cruise ship, not just Cruise and Maritime Voyages. All cases we take on are done so on a no win no fee basis using our panel of specialist personal injury solicitors.
Throughout your claim, we offer free legal advice and guidance on what steps you need to take.

Contact Us Today
Hopefully, now you've read the whole of this guide about Cruise and Maritime Voyages accident claims, you're ready to begin your claim with Legal Expert. If that's the case, please get in touch. You can contact us via any of these channels:
Telephone – call free on 0800 073 8804 and speak directly to one of our advisors
Email – send a message, with details of your claim, to info@legalexpert.co.uk. We'll get back to you when it's convenient.
Live Chat – our advisors are available 7 days a week to offer advice or to begin your claim.
Online – fill in this simple online form and we'll begin your claim with you.
Remember, when you contact us, you're under no obligation to proceed. Speak with our team, have a free consultation and then decide if you want to proceed. We'll happily give you advice about what steps you need to take, if you're not quite ready to begin your claim yet.

Cruise Ship And Holiday Accident Claim Guides
Finally, for further information, we've provided some more useful guides which may be helpful to you. Please let us know if you require any more guidance.
Package Holiday Claims – useful information about how to claim compensation if you booked your cruise as part of a package holiday.
Cruise Ship Claims – a more generic version of this guide article. Covering all cruise ship operators, not just Cruise and Maritime Voyages.
Food Allergy Claims – A guide that covers allergic reactions and how to claim compensation for them.
Food Poisoning – An NHS guide about the different types of food poisoning and treatment options.
Edited By Melissa.