Newtownabbey Personal Injury Solicitors – No Win No Fee
By Mark Ainsdale. Last Updated 19th August 2021. Welcome to our guide on Newtownabbey personal injury solicitors. If you have an accident in Newtownabbey that was not your fault, you may be able to make a personal injury claim. This not only gets you financial compensation for your accident/injury, but it also gives you the justice you crave and the peace of mind to look forward to the future with confidence.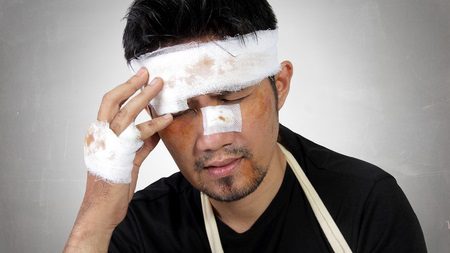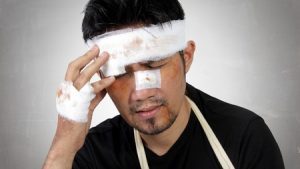 Situated north of Belfast and being both a residential area and an area with a variety of engineering, leisure and technology premises, Newtownabbey sees a plethora of different types of accidents at work, slips, trips, falls, industrial accidents, road traffic accidents and other incidents that cause personal injuries.
If you are in the Newtownabbey area and have suffered a personal injury that wasn't your fault, then call our specialist Newtownabbey personal injury team today for a free, no-obligation chat to see if you have a strong and valid claim for personal injury compensation. And we can then advise you on how to claim from that point onwards.
Common Questions About Our Newtownabbey Personal Injury Services
We understand that you may have many questions and concerns about taking out a personal injury claim, as it can seem complicated and drawn out. The fact is, though, the process is relatively simple, and we do all the legwork for you, which means that once your claim is underway, there's very little you need actually to do. Indeed, our personal injury lawyers covering the area of Newtownabbey will handle every step.
All of our cases are taken on a No Win No Fee basis which means there are no upfront costs to deal with, and you'll know and understand exactly what our charges are before your case settles. Answers to other common questions about our Newtownabbey compensation cases are as follows:
What Sort of Injuries/Accidents Do You Deal With?
We can help you with any accident or injury you have that was not your fault. This includes:
Accidents at Work: From offices and shops to factories and construction sites, places of work can all be dangerous in some ways, and if you have suffered an injury at work and it wasn't your fault, then we may be able to help you claim compensation.
Traffic Accidents: Road traffic accident claims are possible whether you are a pedestrian, passenger, driver, or another road user such as a cyclist. If you suffer an injury that was not your fault, contact our specialist Newtownabbey road traffic accident solicitors today.
Falls: If you slip or trip, call our specialist advisors today to see if you can make a claim.
Dangerous Products: Maybe you have been burnt, cut or poisoned by some form of domestic product. If so, you may be able to claim compensation. Get in touch for a free, no-obligation talk with one of our specialist personal injury solicitors.
Further examples
The table below shows various injuries that you could claim.
Injury
Severity
Compensation
Notes
Brain injury
Very severe
£282,010 to £403,990
The award bracket is given as an estimate for victims who have suffered severe brain damage and are unresponsive. In what is referred to as a vegetable state.
Brain injury
Moderately severe
£219,070 to £282,010
Losing feelings in limbs, mental disability, and or change in impersonality.
Brain injury
Less severe
£15,320 to £43,060
Head injuries that have not caused significant brain damage but still there maybe lasting effects.
Eye Injury
Total blindness
In the region of £268,720
Total blindness
Eye Injury
Loss of sight in one eye
£49,270 to £54,830
This amount of compensation is awarded with loss of sight in a single eye or very restricted vision in one eye.
Eye Injury
Minor
£3,950 to £8,730
Problems with vision, pain in the eye or temporary vision loss in an eye.
Arm Injury
Loss of both arms
£240,790 to £300,000
Amputation of both full arms will receive the maximum award here. This compensation range also covers the amputation of one arm, or whether the amputation is to be the full or part of the arm. The restrictions this will have in the future are also taken into consideration.
Arm Injury
Permanent and substantial disablement
£39,170 to £59,860
If there is major restriction and disability in one or both arms and causes great pain and suffering.
Arm Injury
Less severe
£19,200 to £39,170
This amount is set at this criteria for those who have suffered restriction in movement and/or disability on the arms but will recover.
Leg Injury
Loss of both legs
£240,790 to £282,010
Amputation of both or one leg will warrant this amount of compensation to be awarded. It will also be taken in to consideration if the leg is amputated above or below the knee.
Leg Injury
Less serious
Up to £27,760
Fracture, brake or soft tissue damage to the leg that has affected the muscle causing great pain and discomfort.
Neck Injury
Severe
Up to £148,330
Neck injuries can be very severe causing problems with movement in different areas of the body. An injury to the neck can cause pain in this area for a lengthy time.
Neck Injury
Moderate
Up to £38,490
Fractures to the neck, painful when moving, stiffness inability to use full movement of the neck will warrant this type of compensation.
Neck Injury
Minor
Up to £7,890
These amounts of compensation are roughly the brackets for whiplash depending on how long it lasts, how painful it is and the long term prognosis.
Hand Injury
Loss of both hands
£140,660 to £201,490
This amount of compensation will cover, both hands or one hand amputation or if the hand becomes completely useless.
Hand Injury
Serious
£29,000 to £61,910
Likely to have seen a reduction in capacity by 50 per cent. Several fingers may have been amputated and re-joined, leaving a clawed or unsightly hand.
Elbow Injury
Severely disabling
£39,170 to £54,830
Complete restriction in movement of the elbow that has resulted in a disability or that has required surgery.
Elbow Injury
Moderate or minor
Up to £12,590
Restriction in the movement of the arm due to injury of the elbow.
Wrist Injury
Severe
£47,620 to £59,860
No wrist function at all.
Back Injury
Severe
£38,780 to £69,730
Severe back injuries to the upper or lower part of the back, maybe causing paralysis or any issues relating to the organs within the lower part of the body.
Back Injury
Minor
Up to £12,510
Soft tissue, slipped disc, muscle pain would gain this amount of compensation.
Back Injury
Moderate
£12,510 to £27,760
This amount of compensation may cover ligament or soft tissue to the back, constant pain and /or discomfort.
Post-traumatic stress disorder (PTSD)
Severe
£59,860 to £100,670
Debilitating symptoms, impacting work life, social life, and relationships with family and friends. Prognosis for recovery is likely to be poor, with symptoms having some permanency.
Post-traumatic stress disorder (PTSD)
Less severe
£3,950 to £8,180
Minor symptoms that resolve in full within a short space of time.
Face Injury - Scarring
Very severe
£29,780 to £97,330
Scarring and facial disfigurement could warrant this amount of compensation. The severity will determine how much.
Face Injury - Scarring
Less severe
£17,960 to £48,420
These
compensation estimates cover brakes and fractures to the facial area such as the nose.
Face Injury - Scarring
Less significant
£3,950 to £13,740
Compensation amounts for scarring. Please note women tend to receive larger payouts for scarring than men.
Knee Injury
Severe
£26,190 to £43,460
Disability due to injury to the knee, severe damage to muscle, soft tissue and also muscle wastage.

Knee Injury
Moderate
Up to £26,190
Injury to the knee that is painful but will recover within time so the knee has a full normal working function.
Shoulder Injury
Serious
£12,770 to £19,200
Restriction in movement, limb numbness or paralysis due to injury in the shoulder and neck.
Shoulder Injury
Moderate
£7,890 to £12,770
Tissue damage to neck that may last for quite a while which restricts movement in the arm and elbow.
Shoulder Injury
Minor
Up to £7,890
Soft tissue damage that will recover within the year or just over, that causes moderate pain.
Newtownabbey Personal Injury Lawyers FAQs
How Long Do I Have to Make a Claim?
For personal injuries, in most cases, you have three years from the date of your accident to claim compensation. If you have recently suffered a personal injury or an accident that wasn't your fault, why delay? Contact us straight away and get your claim started. The sooner you make your claim, the sooner you can get your compensation!
How Long Does a Newtownabbey Personal Injury Claim Take?
It is impossible to give an exact figure of how long it will take to settle your claim completely.
We work on a wide variety of different types of personal injury claims but to give you a broad idea, a straightforward case may settle within approximately 3-8 months whereas cases that are more complex and may be disputed may take longer and could last over 12 months. However, our personal injury lawyers covering Newtownabbey will try to settle your case as soon as possible.
How Much Money Will I Get?
Because all cases are different, it is impossible to give you an exact amount of compensation for your injury. Whilst dealing with your case, if an offer of compensation is made then we will inform you straight away and advise you whether it is a good offer and whether in our expert opinion it is one that you should accept. Whilst there are no hard and fast rules as to the amount of compensation you should receive, there are previous cases we can look at to give us a general idea of what is a 'fair' idea of a settlement and work it from there. But our personal injury lawyers covering Newtownabbey will advise you on this.
When Will I Get My Money?
Once compensation has been agreed, you may expect that you will get your money immediately. Unfortunately, like much in the legal world, things are a little slower than this. From our experience, it takes six weeks for the money to land in your bank account. In some cases, we can arrange for interim payments if you urgently need to pay medical bills.
Can I Fast Track My Claim?
You can rest assured that we will do everything we can to deal with your claim as quickly as possible. You can help by ensuring that you send any paperwork we request back as soon as you can. Little things like this all add up to making your claim that little bit quicker.
Will I Have to Attend Court?
Many claims are settled without having to go to court. However, if your case does have to go to court, you can rest assured that you will have your specialist personal injury solicitor there by your side and they will explain everything that is happening to you so you have peace of mind throughout the court process.
What are the chances of an out-of-court settlement?
Around 95% of claims end up with a settlement before a trial if sufficiently strong evidence exists.
When do I receive my compensation?
You should receive your settlement within 28 days of the agreement.
Ready to make your claim?
Call us today on 0800 073 8804 for your free, no-obligation chat about our Newtownabbey No Win No Fee personal injury services.
Other Helpful Compensation Pages
Thank you for reading our guide on Newtownabbey personal injury solicitors. But please get in touch if you need to know more about how to claim.