Washington Personal Injury Solicitors – No Win No Fee
By Mark Ainsdale. Last Updated 20th August 2021. Welcome to our guide on working with Washington personal injury solicitors. We specialise in claiming compensation for Washington and Tyne and Wear residents who have suffered an accident that wasn't their fault. Every year, people across Washington and the surrounding Tyne and Wear area are injured due to negligent or illegal behaviour. If you experience an accident at work, car accidents or a fall in a public place, our Washington team of personal injury solicitors can help you retrieve financial compensation. And we have years of experience at the highest level handling personal injury claims just like your upcoming claim.
We Offer A Personal Injury Service For Washington That Can't Be Matched
Our personal injury solicitors have been assisting people in the Washington area and beyond for several years, offering consistently high levels of customer service across the board. When you consult our Washington personal injury solicitors team about an accident, you will receive a service we are confident cannot be matched by any other legal firm. After selecting us to help you pursue a personal injury claim, you will receive:
A No Win No Fee service with no hidden fees
Highest levels of legal expertise
Complete and utter dedication
Full transparency and effective communication from beginning to end
Free consultations and legal advice and support whenever you require it
Guidance throughout the claims process
A highly capable team of solicitors who can take on any valid personal injury case and win you back the compensation you deserve
Terrific customer service is our number one priority, and we never force our clients to dip into their own back pocket to pay for our legal expertise. Instead, we take a cut of the final compensation settlement – which will be explained in full detail before your case begins.
If you want a high-priced team of personal injury lawyers by your side without having to spend a penny, you've come to the right place.
Suffered An Accident in Washington? We Can Help
Our team of personal injury solicitors for Washington have won a wide variety of personal injury claims over the years and won many thousands of pounds for hundreds of different people. And we can advise on the specifics of how to claim as this guide progresses. If you're in one of the following types of accident, you may be eligible for compensation:
Accidents in the workplace
Incidents on business premises
Accidents as a driver
Any accidents as a passenger (either in a car or onboard public transport)
Assault in Washington
Animal attacks
Sudden illness
Slips, trips, and falls on public property or business premises
Accidents suffered at organised events (such as sporting occasions, music festivals or conferences)
Further information
We understand that the personal injury claims process can make certain people feel uneasy,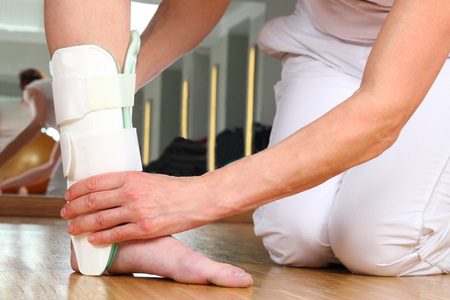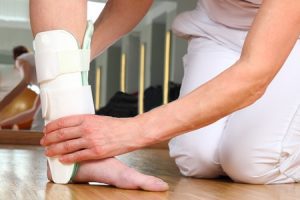 which is why our Washington team always go to great lengths to help our clients feel comfortable. We'll simplify all the legal language into terms you can understand and allow you to be as involved in the claims process as you'd like to be. We'll always take on as much of the work as possible, too – ensuring you never have to worry about anything apart from signing a few forms.
It is your right to claim compensation. If you've suffered an injury in an accident that wasn't your fault, it could lead to a catalogue of additional problems, including:
Reduced mobility
Depression
Anxiety
Loss of current/future earnings
Large medical bills
Our legal team can claim the compensation you need to get back on your feet after an accident and prevent greater problems from occurring later down the line. So feel free to call our personal injury solicitors covering Washington at any time of your choosing. And we can also advise you further about how you can benefit from our No Win No Fee policy.
We Make The Personal Injury Claims Process Simple
When you use our personal injury solicitors, the claims process is made extremely simple. We begin by asking you a few questions about your accident, such as:
When did the accident take place?
What happened during the accident?
Were you with anybody during the accident?
Do you have any documents that can help strengthen your claim (e.g. eyewitness reports, police reports, photographic evidence, video on a mobile phone)?
What sort of injuries did you suffer during the accident?
Do you have proof of any loss of earnings?
From your answers, we will be able to determine whether you have a valid compensation claim. If you require assistance gathering evidence that can support your claim, our legal team will be more than happy to help you in any way they can.
Further information
All valid Washington claims are then taken through to a second stage. Our personal injury solicitors will build a case and write a letter to the party responsible for causing the accident. This party then has around 8-12 weeks to respond. If they fail to get back to us within this timeframe, the claim will be taken to court.
Once the defendant has responded to our letter, a financial settlement can be agreed upon. In most cases, this can be done out of court amicably. If the defendant fails to attend the settlement meeting or refuses to pay the agreed financial compensation fee, the case will be taken in front of a judge.
Our personal injury solicitors covering Washington will support you every step of the way and stay by your side no matter which direction the case heads in, always doing their best to provide you with an updated estimate of the financial figure you're likely to receive and also how long the case is likely to last. Everything we do is done with the utmost transparency, honesty and openness, which means you'll always know exactly where your claim is up to. We'll be with you all the way during the claim to answer any questions you may have. All you have to do is pick up the phone.
Possible Compensation Amounts
One of the questions that an accident victim will ask before making a claim is: how much will I receive? More to the point, what is a reasonable amount for a particular injury? Ultimately, this depends on what your injury is and how much damage you have to recover from. For example, you might suffer a toe fracture, which is painful and worth suing for. But it isn't likely to be a life-changing problem. However, if you happen to suffer a neck fracture that paralyses you, this has the potential to change your life. And not just for the next few months, but potentially for the rest of your life. Therefore, it stands to reason that this would be worth far more in a claim.
Therefore, it is good for you to understand beforehand what you could potentially receive from your claim. (This, of course, assumes that your claim will be successful, though we are confident that it would be.) On that note, then, we have the table below that provides plenty of sample compensation figures for different injuries. Note that these numbers come to us from the Judicial College guidelines. Therefore, these are the closest and most accurate estimates that you can find that could relate to your potential payouts. (We must note, however, that these payout suggestions are by no means a guarantee.)
| Injury | Severity | Notes | Compensation |
| --- | --- | --- | --- |
| Brain Damage | Very severe | The person might be able to follow some basic commands. However, they will need full-time care and show little meaningful response to their environment. | £282,010 to £403,990 |
| Neck Injury | Severe | A neck injury that is associated with incomplete paraplegia or results in permanent spastic quadriparesis. | In the region of £148,330 |
| Knee Injury | Severe (ii) | Constant pain and limited movement caused by a leg fracture that has extended into the knee joint. | £52,120 to £69,730 |
| Arm Injury | Less severe | The person will have suffered with significant disabilities. However a substantial recovery has taken place or is expected to. | £19,200 to £39,170 |
| Back Injury | Moderate (ii) | Frequently encountered back injuries, that disturb the ligaments and muscles and cause backache. | £12,510 to £27,760 |
| Shoulder Injury | Serious | A dislocated shoulder with damage to the lower part of the brachial plexus that causes shoulder and neck pain. | £12,770 to £19,200 |
| Elbow Injury | Moderate or minor | Elbow injuries such as lacerations, simple fractures or tennis elbow syndrome. The recovery rate will affect how much is awarded. | Up to £12,590 |
| Leg Injury | Less serious (iii) | Simple tibia or fibula fractures, or soft-tissue injuries, with minor ongoing symptoms. | Up to £11,840 |
| Whiplash Injuries With Psychological Injuries | One or more | Lasting for 18-24 months | £4,345 |
| Whiplash Injuries | One or more | Lasting for 18-24 months | £4,215 |
Medical Assessment
As the claims process goes on, your personal injury solicitor will strongly suggest that you have a medical assessment. And this is a crucial step in your claim. How come? Well, without an accurate medical report from an independent medical professional, your case lacks significant evidence. Even if your appearance justifies the injury you're claiming for, you need a doctor's report to back this up. But what if you already went through a medical assessment when you first injured yourself? Does this mean that having another medical assessment would not be necessary?
The answer to this question is: no. Because it could be one, two or close to three years since your accident takes place. And as a result, your condition may not be quite the same as it was at the time of the incident. Furthermore, it may be that your condition is a lot worse, and thus, a new medical report is vital. And what is to say that the defendant would believe the findings of a medical report from several years ago? So, you must undergo a new and complete medical evaluation as part of your claim. Speak to us if you want to know more.
Call Our Washington Personal Injury Solicitors Team Today
If you've been injured in an accident that wasn't your fault, give us a call today on 0800 073 8804. Our Washington personal injury solicitors team will be able to help you claim the financial compensation you're entitled to no matter what type of accident you may have been involved in.
We're proud of our excellent reputation in the Washington and Tyne and Wear area and will do everything we can to uphold it – offering you a committed, dedicated, personalised legal service from the moment you make your first inquiry.
Washington Personal Injury Solicitors FAQs
What is the average payout for a personal injury claim UK?
This would depend on the injury, though a payout generally lies between £10,000 and £36,000. And for severe injuries, a settlement could easily be in six figures.
How long does it take for personal injury claims to go to court UK?
It takes approximately one year for the case to end in court if the lawsuit leads to a trial.
How long does it take for the defendant to reject liability?
After a claimant serves them with a lawsuit, the defendant has 28 days to accept or reject any liability.
And how long does it take for a personal injury claim to reach a settlement?
It depends on the severity of the case. But the majority of claims will take between 12 and 18 months to conclude.
Could the defendant refuse a whiplash claim?
Yes, that is possible, though there needs to be good evidence for someone to turn down a whiplash claim.
What is the minimum payout for whiplash?
Due to new laws relating to whiplash compensation claims, anyone with minor whiplash can only receive up to £5,000.
How much is a neck injury settlement UK?
Again this depends on the severity. So, for a minor injury, you could receive something in the range of £3,000-£6,000. But if the injury leads to a life-changing condition such as paralysis, the settlement could be as high as £379,100.
Will my personal injury go to trial?
It's unlikely because most cases don't result in a trial, but it is a possibility nonetheless.
Further Useful Guide
Thank you for reading our guide about working with Washington personal injury solicitors. But please get in touch if you require any further information about how to claim compensation.