Walton-on-Thames Personal Injury Solicitors No Win No Fee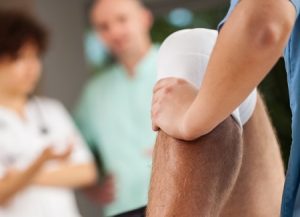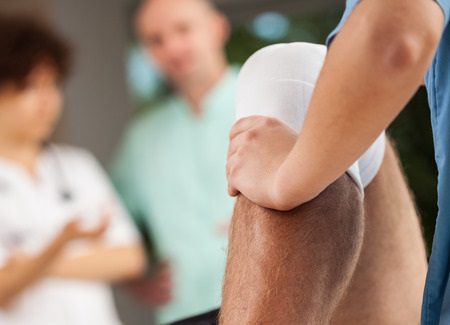 Have you been involved in an accident in a public place, an accident at work or a road traffic accident and you're from Walton-on-Thames? Maybe you have suffered from an industrial disease or other form of injury that wasn't your fault. Did you know that you may be entitled to claim for compensation not just for your injuries but the losses that you may have incurred because of it?
Our personal injury solicitors for Walton-on-Thames specialise in representing people who have accidents and have received personal injuries through no fault of their own. Our Walton-on-Thames personal injury team are here to help you claim the compensation that you are entitled to under UK law and the justice that you want.
What Type Of Walton-on-Thames Personal Injury Claims Can You Help With
Because our solicitors are specialists in personal injury claims, we can help you with all types of claim. The main areas we cover include:
Public Liability Claims
Public liability claims in Walton-on-Thames include accidents that occur on property that is accessible to the public. This can include shops, offices, parks and gyms or fitness centres.
Examples include:
Tripping on a floor that is uneven
Being hit on the head or other part of the body by a falling object
Slipping on a wet floor in shop that was not clearly signposted
Accidents at Work
Health and safety has improved a lot but accidents at work still occur in Walton-on-Thames and other areas of the country because of negligence. Employers have a responsibility to ensure the health and safety of their staff and if they fail to do so and you are injured, you may be entitled to compensation.
Examples include:
Manual handling injuries
An injury caused by a defective piece of work equipment
Any injury that is caused by a lack of required training or supervision
Road Traffic Accidents
RTAs as they are known is any type of accident that occurs on the road, so you could have been a driver, passenger, pedestrian or bike rider.
Examples include:
Car collisions with bike rider or pedestrian
Vehicle hit from behind
Drunk driver
Defective Products
Defective products can come in a multitude of forms. All products have to be fit for purpose and safe to use but sometimes some slip under the radar and people are injured by using them.
Examples include:
Using a hair dye that causes burns or a severe allergic reaction
Cuts on unsafe edges of products
Electric shock from electrical products that are unwired
Accidents Abroad
It's not just in the UK that you can have an accident, you can have them abroad worse and they can often be more distressing. Not only disrupting your holiday, it can be a very traumatic and upsetting experience.
Examples include:
Tripping in a public place such as a hotel
Food poisoning from a hotel or restaurant
Car or motorbike accident abroad
Slips, Trips and Falls
If you have suffered a slip, trip or fall on a road then you may be entitled to compensation, especially if it has been neglected in some way by the local authority.
Examples include:
Tripping over a defective paving slab
Falling down a missing manhole or grid cover
Tripping over a pothole in the road
Injured in Walton-on-Thames? Our Personal Injury Process
Our personal injury services for the people of Walton-on-Thames are straightforward which means as soon as you contact our specialist law firm and want to start a claim, we will take you through every stage clearly and explain everything you need to know because we know that you will want to be kept fully informed. The formal process for all of our personal injury claims is as follows:
You instruct us to look at your claim and proceed with it as necessary.
We then assess your case to see if you have a strong case for compensation. If so, we open your No Win No Fee case file.
We send you the paperwork for your claim which includes all of our terms and conditions. These are explained clearly and set out the No Win No Fee agreement. We'll also send you some other forms to sign so we can get access to hospital records and other things that we'll need to build you a strong compensation claim.
We then send a claim letter to the defendant (who we think are responsible for your accident/injury) . They should acknowledge this within 21 days and respond within 3 months.
If they accept liability, we will continue to talk to the defendant and their representatives to work out a fair compensation settlement. You may be required to attend a medical examination.
If no liability is admitted, your case will be re-assessed and if we still have confidence in your claim then we will take the claim through the courts process.
This is a broad outline of the process and should be seen as a general guideline as all personal injury cases are different and may proceed in a slightly different way.
Our Walton-on-Thames Personal Injury Team are the Experts You Need
We know that if you have suffered a personal injury and it wasn't your fault, it can be a frustrating, upsetting and often a traumatic experience. However, help is at hand with our specialist solicitors.
Personal injury experts who are well versed in the entire range of personal injury claims, our solicitors are ready and waiting to talk to you and get started on making your compensation claim and getting you the maximum amount of money you are entitled to and the justice and peace of mind that you deserve.
With a process that is open, honest and transparent, you'll be kept up-to-date at every stage of your claim and we'll explain everything to you in a clear and concise language. You'll have a recognised industry expert working on your case which means you can rest assured you have the very best chance of getting the maximum amount of compensation.
If you have suffered a personal injury in Walton-on-Thames and it was not your fault, then call us today to see if you have a claim for compensation. If could be the most important call that you make all year.