Bootle Personal Injury Solicitors No Win No Fee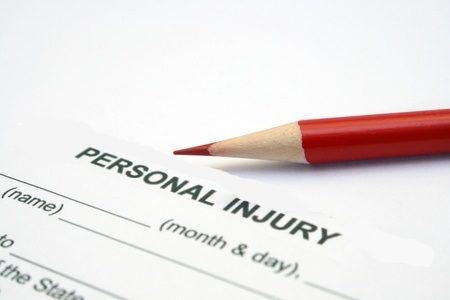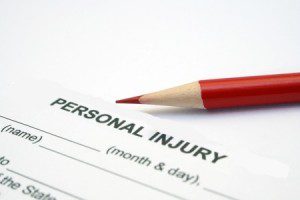 By Mark Ainsdale. Last Updated 31st August 2021. Welcome to our guide about Bootle personal injury solicitors. If you live in Bootle and have suffered a personal injury that wasn't your fault, you may be entitled to claim for compensation. Maybe you were injured at work? On the road? In a public place? Whichever type of location you were injured and whatever type of injury it is, our Bootle personal injury claims team are here to help you claim compensation and get the justice that you deserve. And best of all? We work on a No Win No Fee basis, so you really have nothing to lose.
Every one of our personal injury solicitors for Bootle is a legal expert and will be able to assess your case thoroughly and if suitable take it all the way to getting you the compensation that you are entitled to. Unlike some other solicitors who deal with a wide range of legal issues, we specialise in personal injury cases which means you can rest assured that you are in the hands of experts.
What Sort of Cases Can You Help With?
Our Bootle personal injury compensation team can help with the full range of personal injury cases. This includes:
Accidents at work
Road traffic accidents
Illness or disease is contracted through work, these can include conditions such a

vibration white finger
industrial deafness
chemical poisoning
dermatitis
repetitive strain injury

Dangerous products
Hazards in the environment
Medical negligence
Serious injuries such as brain injuries spinal injuries and head injuries
Accidents in public places
This list is not exhaustive so if you have suffered a personal injury in another situation then get in touch and talk to our personal injury specialists today.
Am I Entitled to Compensation?
If you have been injured and it wasn't your fault and was down to the negligence of someone else then you are almost certainly entitled to claim for compensation., We've won hundreds of personal injury cases across the UK for a wide range of accident and injury types.
I've Never Made A Personal Injury Compensation Claim Before. Is it Easy to Do?
Yes, it's really easy to do. One of our highly experienced personal injury solicitors covering Bootle will work with you and take you along the whole process step by step, ensuring you know exactly what is going on at each stage in the process. We will of course require some information from you to start with such as:
What happened at the accident?
Where was it?
When was it?
Whose fault do you think it was?
Were there any witnesses?
Was there CCTV?
Do you have any photographs?
Did you put the accident in an accident book?
Did you inform your management about the accident?
Did you go to a hospital or doctor?
Do you have details of the visit and what they prescribed?
Not all of the above may be relevant and you may not be able to get all the info, in which case we'll assist you or work around it.
Then, once we have all the evidence for the claim, we will contact the individual or organisation that was responsible for your accident and injury. This will usually be in the form of a claim letter and then they will have 8-12 weeks to respond to the letter, although this can vary from case to case. After receiving the letter, the person/organisation then must admit liability or deny any wrongdoing.
Settlement
The case can be styled two ways. Firstly, the defendant can admit liability and in that case we will then negotiate with their representatives to ensure that we can come to agreement of a compensation amount that is fair for you. If liability is not admitted, the case will go before a judge in which case your solicitor will prevent your evidence in front of the judge who will rule in favour of one party or another. He will then decide on the amount of compensation to be claimed if appropriate. This is worth noting as you consider how to claim.
If My Case is Successful, How Much Money Will I Receive?
Obviously, because all personal injury cases are unique, it is difficult to give a definitive answer. Even if an accident happens in the exact same circumstances as another, because compensation claims are made up different elements such as future and past loss of earnings, definitive numbers impossible to give. However, all of our personal injury solicitors for Bootle are highly experienced and because of this they will be able to give you a rough idea of how much your claim might be worth. This estimate may be subject to change, but our team will keep you updated accordingly. What might at first seem a minor injury could end up costing you thousands in the future so you may very well be entitled to far more compensation than you may first release. So please speak to us about how to claim.
How Long Will My Case Take?
Once again, we cannot give you a definitive answer. Some claims can be settled very quickly, the vast majority take some months from start to end and some cases may even last over a year or even two. Regardless of how complicated your case may be however you can rest assured that we will be doing everything we can to bring it to a speedy and satisfying conclusion for you.
What Next?
Call Bootle personal injury claims team today. Our experienced team with more than happy to help you with your personal injury claim listen to all of your concerns and help you to start the judge the compensation that you deserve and that you are entitled to.
Just one simple call today and you could be taking the first steps towards the compensation and justice you deserve for the injury that you received that was no fault of your own. You may be able to claim for loss of earnings, future loss of earnings, pain suffering and any expenses that you have had to pay because of the accident. This could be a significant amount of money so call us today and let us assess whether you have a good chance of making a successful compensation claim.
Please remember when claiming through personal injury solicitors in Bootle we highly recommend that you read their No Win No Fee terms and conditions.
Bootle Personal Injury Solicitors FAQs
What is a personal injury claim?
This is a compensation claim due to you suffering an injury in an accident that isn't your fault.
What could the accident include?
This could be a slip, trip or fall, a road traffic accident (RTA) or an accident at work.
And where could it happen?
This could be anywhere from work to a restaurant to a nightclub to a shopping centre.
Who is responsible if the accident happens on public property?
In this case, the responsibility would lie with the local council.
At what point must I file a claim?
You have 3 years after the accident happens to make a claim if it's going to succeed.
Should I turn down the opening offer?
We suggest that you do this because you're highly likely to get another stronger offer.
What happens if I reject an offer?
You cannot accept the same offer at a later point.
And could I handle the claim myself?
We don't advise this because your chances of winning the claim would decrease as a result of going it alone.
Other Useful Compensation Guides
Thank you for reading our guide about Bootle personal injury solicitors.