Beeston Personal Injury Solicitors No Win No Fee
Get the Compensation You Could Be Owed After Your Personal Injury
By Mark Ainsdale. Last Updated 31st August 2021. Welcome to our guide about Beeston personal injury solicitors. If you've had an accident at work, on the road or anywhere else and it wasn't your fault then you could be owed compensation. Our Beeston personal injury claims team have been working on claiming compensation for people for many years and we can give you the support and guidance that you require to ensure that you are fully compensated for your accident and injury.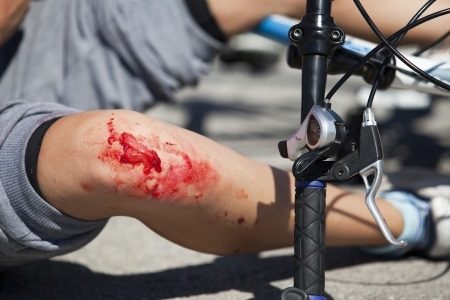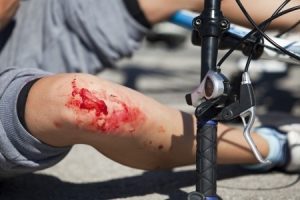 Working with our specialist personal injury solicitors, you will have the very best chance of securing the compensation that may be owed to thanks to the personal injury you received. Our solicitors have a wide range of experience in the P.I sector which means wherever you are in the Beeston or Broxtowe area, whatever sort of accident you have been in and whatever sort of injury you have suffered, our personal injury solicitors for Beeston can help you.
Why Should I Use You As My Personal Injury Solicitor?
We're personal injury experts and we have a fantastic track record in getting our clients the compensation they deserve. Whether you are in the Beeston and Broxtowe area or elsewhere, our personal injury solicitors are here to help. With us, there is no pressure, no obligations, no charges or hidden fees. We're honest, clear and transparent and we'll keep you updated at every stage of your personal injury case.
All of our cases are taken on a No Win No Fee basis. Basically, that means that once we've had an initial consultation with you to see if you actually have a case, there are no fees to pay us unless you win your personal injury. And then, it will come straight out of your compensation. That means that if we take on your claim, you know where you are and won't be hit with hidden charges as everything we do is completely transparent.
What Sort of Personal Injury Cases Do You Take On?
So, our personal injury solicitors for the Beeston area can help in the full range of personal injury cases. These include (but are not limited to)
Accident at Work – Workplaces may be safer than ever thanks to more care and attention being paid to health and safety and good prevention. However, this isn't always the case and accidents at work in Beeston and the rest of the UK happen on a regular basis.
Traffic Accidents – One of the most common types of accident. Cars may be getting safer all the time but there are also more and more cars on the road every year. Whether you are a driver, passenger or pedestrian who has been injured, our specialist solicitors can help.
Illness or Disease contracted through Work – These can include conditions such as

Vibration White Finger
Industrial Deafness
Chemical Poisoning
Asbestos Related Diseases
Dermatitis
RSI

Dangerous Products – This includes accidents or injuries when using a product. Common injuries include hair dyes that burn the skin or faulty chairs which have caused a fall and subsequent injury.
Armed Forces Injuries – If you're in the Army, Royal Air Force or the Royal Navy then some accidents and injuries can be dealt with in the same manner as personal injuries in civvy street. We have specialist solicitors who deal with this sort of claim against the military.
Hazards in the Environment – This can include accidents, injuries and diseases such as carbon monoxide poisoning, bacterial food poisoning and injuries or conditions caused by pesticides, smoke or industrial liquids.
Clinical Negligence – Clinical and medical claims are becoming more and more common and require a specialist medical injury solicitor which we can provide. Clinical and medical injuries can come in all forms, common ones being birth injuries, surgical errors and misdiagnosis of conditions.
Accidents in a Public Place – These can include accidents or injuries sustained whilst walking on a path, road or other public place such as in a shopping centre or leisure centre.
Serious Injuries – We class serious injuries as those that require compensation for their care and daily living expenses when they have been injured in a comprehensive manner. This include injuries such as brain injuries, head injuries and spinal injuries. Read on to learn how to claim for injuries such as these.
How Do I Know If I Have a Case?
We'll help you to determine this. If you've suffered an injury or disease as the result of another person's negligence then you should be eligible to make a claim for compensation. With all such claims, it will need to be proved that it was caused by the negligence of another party and we can do this for you. Therefore, you have nothing to worry about whatsoever when working with our personal injury solicitors covering Beeston.
Every personal injury claim is different and whilst some claims are settled within just a couple of months some could take years. Most claims are settled out of court but however your case goes, we'll do our utmost to ensure that you get the compensation that you deserve for your personal injury and we'll keep you updated and informed at every step in the case.
What Should I Do Next?
If you have had an accident at work or have suffered a personal injury in another way then call our number now and we can give you timely and accurate advice as to what you should do next.
It's important that if you haven't already that you report the accident to the person responsible and make a note of the incident in an accident book if possible as well as taking the names and contact details of any witnesses. Take some photographs too, they may come in very useful as part of your case. If you have had to pay prescriptions costs and travelling expenses for example, keep a note of all these as well as keeping all receipts as evidence. By taking these basic but important steps, you can make your chances of your claim being accepted much better and can help you to get more compensation for your injury.
Please remember when claiming through personal injury solicitors in Beeston we highly recommend that you read their No Win No Fee terms and conditions. This is important to know when considering how to claim.
Call our Beeston personal injury compensation team now and start making your personal injury claim today…
Beeston Personal Injury Solicitors FAQs
How long do I have to file a personal injury claim?
You have up to 3 years after the accident and you being hurt to take legal action.
Are there exceptions?
Yes, there can be exceptions for any historical sexual abuse crimes.
What does the personal injury solicitor do when the claim begins?
They will start by writing a Letter Of Claim to the defendant.
And what does the Letter Of Claim state?
This emphasises the victim's intention to file a personal injury claim against the defendant.
Should I turn down the first offer?
Yes, because you're almost certainly going to receive a larger offer further down the line.
How many offers will I receive?
There is no limit on how many offers you may get, but if you turn down every offer, it could simply lead to a trial.
How many claims end up in court?
Around 5% of claims actually go to trial with most other cases having out-of-court settlements.
What is a good settlement offer?
This is any offer that satisfies both what the claimant wants and what the defendant can afford.
Other Helpful Compensation Guides
Thank you for reading our guide about Beeston personal injury solicitors.