Atherton Personal Injury Solicitors No Win No Fee
By Stephen Hicks. Last Updated 2nd September 2021. Welcome to our guide on Atherton Personal Injury Solicitors. Are you in or near Atherton and looking for a personal injury solicitor? If so, you're in the right place. We have been providing personal injury services in Atherton, Greater Manchester and the wider UK for many years and have helped clients with a whole range of injuries claim the compensation to which they are entitled to.
What Sort Of Atherton Personal Injury Cases Do You Deal With?
Our personal injury lawyers can deal with the whole host of personal injury claims including:
What If I Was Partly To Blame, Can I Still Make A Claim?
Yes, absolutely. Of course, your claim for compensation may be reduced by an appropriate percentage depending upon the circumstances of your accident. This is what is known as contributory negligence in law.
If the accident was partially your fault don't let that put you off taking out a claim. Call our Atherton personal injury solicitors team today for a free, confidential chat about what your options are.
How Will My Atherton Claim Be Paid For?
This is one of the primary concerns that people have when taking out a personal injury claim and some people think it is somewhat like gambling, wondering whether if their claim is not successful they will have to pay a great deal of fees to their solicitor. We are here to put your mind at rest.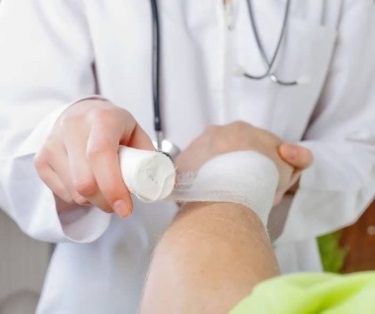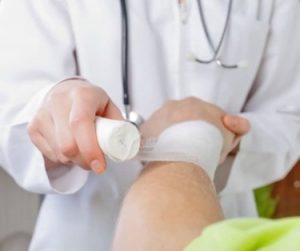 All of our personal injury claims in the Atherton area are done so on a No Win No Fee basis which is also known as a Conditional fee agreement. What does this mean? It means that we will only take on your case if we think that you have a strong chance of making a claim and you only pay us when your case is won.
Before we start your case we'll agree a set percentage of your compensation that shall cover our fee if we win your case. If we don't win your case, you will have nothing to pay whatsoever. There really is no risk in taking out a personal injury claim with our Atherton legal team.
Time Limits For Starting A Claim
If you are considering starting a personal injury claim, then we always recommend you start proceedings to get this underway as soon as you can. That's because there is usually a time limit in place for when you can begin a personal injury claim following an accident or other acts caused by negligent behaviour from another party.
Due to the Limitation Act 1980, a personal injury claim usually has to be started within three years of your accident or the day your injuries could be identified. While three years may sound like a long time at first, that time could fly by before you know it. Starting proceedings for your case sooner rather than later gives you the best chance of making sure it begins properly in time.
There are some circumstances where the three year time limit for starting a claim may be put on hold, at least on a temporary basis. The time limit is frozen if the victim of an accident/negligence is too young (under the age of 18) or lacks enough mental capacity to start a claim on their own behalf. Victims under these circumstances could potentially have a claim started on their behalf by a representative known as a litigation friend. This representative could be someone close and trusted to the victim, like a parent, for instance.
Can You Tell Me How Much My Claim Is Worth?
At the very start of your claim, it is impossible to give you a 100% accurate figure as to what your claim is worth. This is because there are a whole host of variables that make it impossible to come up with a totally accurate amount.
However, once we get more into your claim and start to understand the extent of your injury thanks to medical reports and have more details of costs you have incurred such as loss of earnings then we can give you a reasonable idea of how much your claim might be worth. Obviously, there are no guarantees with this but it can be used as a ballpark figure.
If it's possible for you to start a personal injury claim, then you may be able to receive compensation for two types of damages:
General damages –

This covers for physical and/or psychological injuries you've suffered due to the accident/negligence which you're claiming for in the first place.

Special damages –

If you're able to receive compensation for general damages, then you may also be allowed to claim for special damages in addition. This type of compensation is designed to cover for financial losses which can be directly linked to your injuries or subsequent treatment through evidence.
How Long Will My Claim For Compensation Take?
Like giving you an exact figure for the amount of compensation that you might be owed, it is impossible to give you an exact time scale as to how long your claim will take to be settled. This is because there are a variety of factors that can affect it including:
The nature of your injuries.
Are there any ongoing problems?
Will surgery be needed?
Will there be additional treatment required?
Is liability admitted or being disputed?
We do however always try to deal with your claim for compensation as quickly and as efficiently as possible whilst still maintaining the thoroughness required to help you get the maximum amount of compensation for you. We will of course keep you updated too throughout the entire process.
Is a medical examination necessary?
Yes. This is because having documentary evidence by a medical professional will help strengthen your claim and help you get the compensation that you are entitled to. Don't worry about costs as these will all form part of your claim and if you are worried about having to travel far away to be seen by a doctor, that isn't a problem as we can arrange for you to be seen by a doctor in the Atherton or wider Wigan and Greater Manchester area.
Will My Atherton personal injury case have to go to court?
Thankfully, the vast majority of our accident compensation claims in Atherton do not need to go to court because they are settled out of court with a full and fair settlement that is acceptable to both parties. However, in some circumstances, it may be necessary. This may be because liability is strenuously denied and no deal can be made on the value of your claim.
Even if your claim does have to go to court, very few instances will require you to have to attend court personally. If it does become a necessity, however, you can rest assured that our highly experienced and well respected Atherton personal injury solicitors team will look after you at every stage and give you the very best representation in court.
Get In Touch With Our Legal Team For Atherton Today
If you've had an accident in Atherton or elsewhere and it wasn't your fault then get in touch today with our Atherton personal injury team today for a free, no pressure, no obligation chat about your accident, your injury and the circumstances around it.
Our specialist solicitors will be able to assess whether you have a strong claim or not and if you do, they'll be able to explain what will need to be done if you want to take it further and get the compensation that you deserve.
Call 0800 073 8804 or use our contact form.
Other Helpful Compensation Guides
Thank you for reading our guide on Atherton Personal Injury Solicitors.