£1,000,000 Compensation for Stroke Related Paralysis
By Mark Ainsdale. Last Updated 30th July 2021. Welcome to our stroke misdiagnosis compensation guide. Do you suffer from stroke-related paralysis? If your stroke was misdiagnosed and worsened by medical negligence (meaning substandard medical care, which causes injury to a patient or worsens an existing medical condition as a result), then we may be able to help you on how to claim stroke misdiagnosis compensation.
You can claim compensation for paralysis if you suffered it as a result of your stroke being misdiagnosed, another serious injury being misdiagnosed such as a spinal injury, or another form of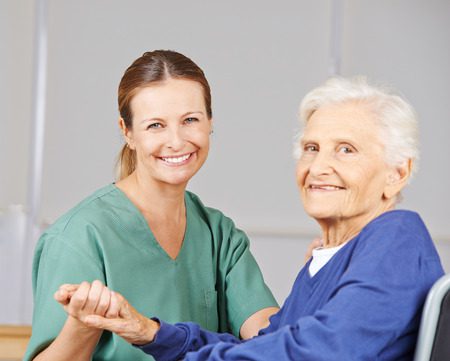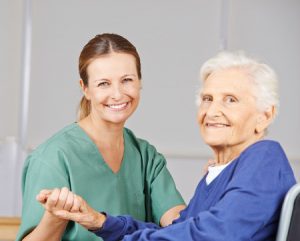 medical negligence. Let Legal Expert, a trusted legal advisory service, help you to claim the paralysis compensation you are entitled to.
We can match you with the best personal injury solicitor to win your stroke compensation/paralysis compensation claim. Call us today for your free legal consultation and get started on your claim for paralysis compensation.
Case study
In this case study, we will look at the case of Miss R, whose stroke was misdiagnosed by her GP. This medical misdiagnosis case happened when Miss R went to her GP, complaining of severe headaches and a dropping of her left arm. The doctor diagnosed her with a migraine and prescribed painkillers. Unfortunately, the symptoms did not subside but had worsened. Now, she was completely weak on her left side, her lip was numb and she was drooling uncontrollably. Despite these extreme symptoms, Miss R had to wait two days to see her GP. When she did see her GP, they mistook her symptoms for signs of diabetes. So, they arranged a blood test, neglecting to take her blood pressure. And she would then file a stroke misdiagnosis compensation claim.
What is Stroke Paralysis
Paralysis is sadly one of the most common medical effects of a stroke, in fact, 9 out of 10 stroke victims suffer from some form of paralysis after their stroke. What is paralysis? Paralysis means the inability of a muscle, or group of muscles to move. After a stroke, the victim may suffer from brain damage which means that parts of the brain cannot effectively communicate with the rest of the body. Therapy and rehabilitation can help stroke survivors regain movement in these areas.
How Common is Medical Misdiagnosis Compensation?
A medical misdiagnosis is a form of medical negligence which means that a medical professional misdiagnoses an illness or medical condition. Many medical misdiagnoses have devastating effects, for example, a victim of a stroke may find their treatment delayed, worsening the severity of their stroke and leaving them with effects that could have been avoidable, had they received the necessary treatment earlier.
Patients that receive a medical misdiagnosis, in an NHS hospital, private hospital or other medical establishment are entitled to claim for medical misdiagnosis compensation or NHS misdiagnosis compensation, if it can be proved that the misdiagnosis caused harm to the patient. A recent study found some worrying NHS misdiagnosis statistics. There were 1,136 medical misdiagnosis compensation claims in 2014/5, which were related to failure to diagnose or late diagnosis. For stroke misdiagnosis compensation claims, the NHS would pay out £185 million in NHS misdiagnosis compensation. What's more in the same period of time there were medical misdiagnosis claims for patients being diagnosed with the wrong condition, for which £12 million in NHS misdiagnosis compensation was paid out.
Details of the Stroke Paralysis Compensation Injury
Shortly after her second GP's appointment Miss R suffered a stroke while sleeping, which left her unconscious for ten days. As a result, she was completely paralysed down her left side. A CT scan in hospital confirmed damage to the right frontal lobe of her brain. Miss R was transferred to another hospital, where an MRI showed that the stroke damage in the form of a right carotid dissection with multiple micro emboli in the right central cerebral artery. She was immediately treated with anticoagulants.
Miss R's paralysis was likely to be permanent. As a result of her stroke paralysis, Miss R's life had to change dramatically. She had to move from one city to another so her family could care for her, and her partner had to leave his job to care for her. What's more, the rented property Miss R shared with her partner wasn't suitable for her given the disability her stroke paralysis left her with. Care experts advised that Miss R should receive occupational therapy and physiotherapy at home. Her home was too small to be suitable for this. Another aspect of Miss R's life that was affected was that her paralysis meant she had to leave her job. Over the long-term, she planned to retrain so that she could work part-time, but understood her stroke paralysis injuries would leave her disadvantaged in the job's market.
The Stroke Paralysis Compensation Claim and Settlement
Miss R decided to pursue a stroke compensation claim. The allegation was made that the Defendant had been medically negligent by failing to carry out a proper initial examination when Miss R first brought her symptoms to their attention, this included a taking into account a proper history of her neurological symptoms as Miss R had no history of migraine headaches, or prescribe the correct medication. It was also alleged that the Defendant had failed to refer the Claimant to the TIA clinic or a neurologist or take into account the urgency of the situation.
Fortunately, the Defendant would admit liability and the stroke misdiagnosis compensation claim would have an out-of-court settlement. Miss R would receive £1,000,000 in stroke paralysis compensation for "pain, suffering, and loss of amenity". She would also receive several payments for adapting her home, future care costs, transport costs, equipment and treatment costs and loss of future earnings as well as her pension. These payments would be in the many thousands of pounds.
No Win No Fee Solicitors
If you're a victim of medical negligence causing you harm or worsening an existing medical condition, you could claim for medical negligence compensation, including paralysis compensation, depending on the nature of your situation. If you wish to avoid the stress of paying an upfront fee to your solicitor, you can make a No Win No Fee claim. A No Win No Fee solicitor will only charge you for their services if you win your case, meaning there's nothing to pay upfront and no financial risk to you. Please speak to Legal Expert today to get the right No Win No Fee solicitor to handle your case.
| Injury type | Compensation Bracket (Guideline) | Notes |
| --- | --- | --- |
| Brain damage – very severe | £264,650 to £379,100 | In cases that are calculated to be at the top of this bracket, the ability to make some eye movements (opening and closing) and follow some basic commands. There may also be a return of sleeping and waking patterns. However, there would not be much if any meaningful responses to the injured party's environment. The award level would be affected by the insight that the patient is deemed to have, the limitation of physical activities, whether gastronomy was required for feeding, whether the patient could communicate, their sensory impairment, for example. |
| Brain damage (moderately severe) | £205,580 to £264,650 | The injured party would be considered very seriously disabled. They would need constant care, and disabilities may be cognitive or physical, or a combination of the two. The degree of the injured party's insight, their life expectancy, the limitations, degree of dependence, communication ability and behavioural difficulties could all be taken into account when compensation is calculated. |
| Brain damage (moderate) | £140,870 to £205,580 | Where the injured party has a moderate to severe deficit to their intellect, a change in personality, effects on speech, sight and other senses. They could also have significant risk of epilepsy and would be considered unemployable. |
| Brain damage (moderately severe) | £85,150 to £140,870 | The intellectual deficit would be modest to moderate, ability to work would be removed, or greatly reduced, and some risk of epilepsy could remain. |
| Brain damage (moderately severe) | £40,410 to £85,150 | Memory and concentration would be detrimentally affected, limited dependence on others. |
| Brain damage (less severe) | £14,380 to £40,410 | A good recovery would have been made but there could be some persisting issues with regards to concentration and memory, or disinhibition of moods. The injured party would likely be able to have a normal social life and could return to work. There could be a small risk of epilepsy. |
| Minor brain injury | £2,070 to £11,980 | Brain damage would be minimal. Cases would be assessed on the severity of the initial injury, how long the recovery period was, and whether there are any headaches or other continuing symptoms. |
| Mental anguish | £4,380 | Fear of impending death. |
| Paraplegia | £205,580 to £266,740 | Increasing paralysis with significant injuries. |
Contact Legal Expert Today
If you suffer a stroke due to medical negligence, trust Legal Expert to help you claim stroke compensation. Our solicitors can help you claim stroke paralysis compensation, stroke compensation, stroke misdiagnosis compensation or medical misdiagnosis compensation. Call us today on 0800 073 8804 for your free consultation. We will let you know if you have a valid compensation claim, advise you on how much compensation you can claim and match you to the right solicitor to win your case for you. We're looking forward to receiving your call.
Useful Links
Paralysis Due To Medical Error – How Much Can I Claim?
A guide for Claimants who which to make a paralysis compensation claim when the paralysis is due to medical negligence.
Clinical and Medical Negligence
A guide for Claimants wishing to claim clinical negligence compensation, including medical misdiagnosis compensation amounts and a misdiagnosis compensation calculator.
Information about strokes on this NHS stroke page.
Stroke Misdiagnosis Compensation FAQs
What can a stroke receive a misdiagnosis as?
Examples could include a seizure, a migraine, Bell's Palsy, a brain tumour or a conversion disorder.
Can I get compensation for misdiagnosis?
Yes, you could claim general damages alongside special damages for a stroke misdiagnosis.
What happens if a stroke has a misdiagnosis?
This could mean a delay in or even a complete lack of proper treatment. And that might result in permanent, if not fatal, brain damage.
What is a false stroke?
This is a reference to a transient ischemic attack (TIA), which shares some symptoms but only temporarily.
Will an old stroke show up on an MRI?
The stroke itself won't appear, but the potential damage from the previous stroke might be recognisable.
How do you prove a misdiagnosis?
This means producing evidence that proves another doctor could make an accurate diagnosis where your relevant doctor hasn't.
How do you tell if someone has a stroke in the past?
Signs include numbness and weakness in body parts, a lack of vision, low strength, slurring speech and coordination issues.
What is the best treatment for a stroke?
This would be an emergency IV injection.
Thank you for reading our stroke misdiagnosis compensation guide.