£14,000 Compensation Claim For A Pavement Accident Claim
By Stephen Hudson. Last Updated 20th April 2022. This guide focuses on an example pavement accident claim case study that saw a claimant rewarded £14,000 for an incident that was caused by negligence. If you would like to speak to an adviser for more information about pavement accident claims, then you are welcome to contact Legal Expert today. You can reach us online by using our claim online form or our live chat service. Alternatively, you can call us on 0800 073 8804.
The claimant, an 88-year-old woman, was seriously injured whilst tripping over on an uneven road and pavement surface. The woman lost her footing on some uneven cobblestones at a road crossing. As a result, she suffered a variety of injuries, including torn tendons and muscles. These injuries prevented the claimant from carrying out her her normal day-to-day activities and restricted what she could do.
Select a Section
Suing Council For Uneven Pavement – How Common Is This?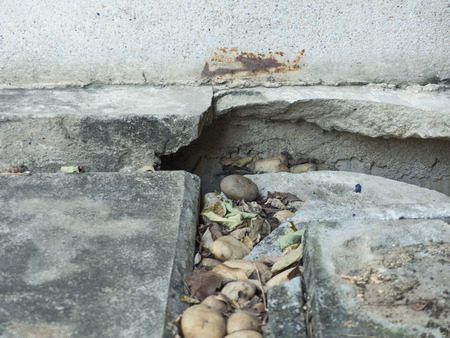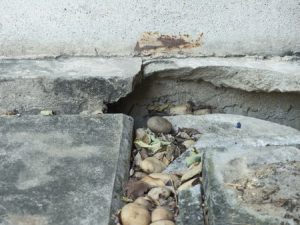 Pavement accidents are relatively common and suing the council for uneven pavements or defective streets has become much more common in the UK as more people have had access to personal injury claims through No Win No Fee services. Older people, such as the claimant, in this case, are much more likely to suffer from a fall due to uneven pavement repairs or defective curbs and potholes. In fact, around half of the people aged 80 or above will have at least one fall per year. For the elderly, a fall is the most common type of injury and they are the leading cause of emergency hospital treatment.
Falls are by far the most common cause of unintentional injuries that elderly people (aged 65 years) experience and are the leading cause of emergency admission loss of functional ability, independence, quality of life and injury-related death.
Establishing Liability In Council Compensation Payouts
When making claims against the council for personal injury compensation after a fall in the street, claimants need to demonstrate that the council is liable for the accident and resulting injuries. In this case, the claimant reported the accident to her local authority. At the time of the pavement accident being reported, the council denied that there was anything wrong with the section of road and pavement where the alleged trip or fall compensation accident occurred.
They also denied any liability for the accident and subsequent injuries. This is despite the uneven pavement repair having been the subject of a high-profile campaign by local media and local councillors, highlighting its dangerous state.
Following the claimant initially raising the claim, the council claimed that it had carried out an inspection of the highlighted section of high street just eleven days before the accident and cited the defective section in good condition. The claimant argued that the inspection which was carried out was itself defective as the inspectors had not noted defects which were clearly dangerous.
Solicitors making the claims against the council for personal injury caused by the defective pavement noted in their investigation the council had received 15 letters of complaint and 27 calls all about the condition of this stretch of road. These were sent in the 12 month period prior to the accident happening. They also noted there had been 14 different inspections three previous trip or fall claims against the council for personal injury caused by this stretch. It was argued that the council had knowingly left the road in what was a dangerous state of repair.
Trip Or Fall Compensation Injuries
The claimant suffered a series of injuries, including two black eyes as well as torn muscles and tendons in the woman's shoulders. These injuries prevented her from being able to carry out tasks around her home which she had previously been able to do easily. Prior to the accident, the pensioner had been able to walk to the shops by herself and tend her garden.
Nineteen months later the woman had still not recovered fully to her prior state. The victim was quoted as saying, that the injury had robbed her of her prior independence and had prevented her from doing all the little things which she used to do, such as cleaning her home and tending her garden. This had resulted in the woman having to hire both a gardener and a cleaner to take over these activities for her. She was left struggling to lift things into her cupboard and even doing more basic things, such as putting on a jacket. The woman had also been left in pain.
Suing the Council After A Fall
When suing the council after a fall, how much compensation for tripping on pavement you may be entitled to depends on the severity and nature of your injuries. As well as directly claiming compensation for the injuries sustained, you may also be entitled to special damages. These can cover things such as loss of earnings if you have had to take time off work, and travel expenses to medical appointments.
In this case, the council did admit liability for the accident and the resulting injuries. The council officially issue an apology for the accident and injuries. It is also appropriate to note that the case took over nineteen months to come to a settlement and that this is not uncommon with pavement accident claims. In the end, the claimant was awarded £14,000 in compensation. How much compensation for a fall you are entitled to will vary, so talk to a personal injury claim specialist at Legal Expert for more information.
Common Pavement Accidents Which Lead To Claims Against The Council For Personal Injury
Pedestrians can have a variety of accidents on the street and elderly people are often more vulnerable to slip, trip and fall accidents when walking down the street or through other areas. For elderly people, the most common types of accidents are slips, trips and falls. Older people are also much more likely to be injured if and when they have an accident.
Can You Claim If You Fall On The Pavement?
It may be possible to claim if you are injured by a fall on a pavement if fault for the accident can ultimately be placed on the party responsible for the pavement. When a company or organisation (such as a local council) is responsible for a particular pavement, they owe a duty of care to people who use the pavement to ensure it is safe to use. That means taking reasonable actions to minimise the risk of the pavement causing any accidents or injuries.
Local councils are responsible for maintaining pavements in public areas that it covers. If an accident occurs because of an issue with a public area pavement that the council could have reasonably prevented or fixed, then the council could be considered liable. In such incidents, injured parties may be able to claim compensation from the council in response.
Council Compensation Payouts In The UK
Potential payouts you may receive if you are able to claim compensation from the council can vary a lot. The total figure largely depends on what injuries you suffered due to your accident and how severe they are deemed to be. In addition to your injuries, you may also be able to claim for damage to personal property or financial losses directly caused by the accident under special damages. In the table, below we've included compensation brackets that give general guidance on potential compensation for different injuries following a pavement accident. Compensation for injuries is usually categorised under general damages.
The compensation brackets included in the table below are based on the Judicial College guidelines. Solicitors working on a personal injury claim may use these guidelines to help calculate the value of a client's injuries.
| Injury | Severity | Compensation Bracket |
| --- | --- | --- |
| Brain or Head Injury | Moderately Severe | £205,580 to £264,650 |
| Brain or Head Injury | Less Severe | £14,380 to £40,410 |
| Face Injury - Scarring | Very Severe | £27,940 to £91,350 |
| Face Injury - Scarring | Less Severe | £16,860 to £45,440 |
| Back Injury | Moderate | £11,730 to £36,390 |
| Back Injury | Minor | From around £2,300 to £11,730 |
| Neck Injury | Moderate | £7,410 to £36,120 |
| Neck Injury | Minor | From around £2,300 to £7,410 |
| Shoulder Injury | Moderate | £7,410 to £11,980 |
| Shoulder Injury | Minor | From around £2,300 to £7,410 |
No Win No Fee Pavement Accident Claims Against The Council
How much compensation for tripping on pavement you will be awarded depends on your type of injury. At Legal Expert, we can work with you to get you the compensation you are entitled to without charging you a penny up front. Our No Win No Fee services mean you only pay if and when you win your claim. If you do win, our fee is claimed through the other party
Contact Us For Free Advice Today
Find out how much compensation for tripping on pavement you could be entitled to by contacting Legal Expert today. You can call us on 0800 073 8804 to discuss your case. You can also detail your case via email, or through our online chat feature.
Useful Links
Slip, Trip And Fall Solicitors
Find out more about a compensation claim for a pavement accident today with our claim guide.
How Much Compensation For Slip Trip Or Fall Claim
Find out how much compensation you can you get for a slip, trip or fall claim with the specialists at Legal Expert.
How To Make A Claim Against The Council
How much compensation can you claim when making a claim against your local council.
If you have any questions about making pavement accident claims, you can contact Legal Expert and speak to one of our advisers for help. You can reach our advisers using the contact details included within this guide.