Car Accident Claim Time Limits Explained
Is there a time limit to file a claim for a car accident?
In the UK there are limitations on when and how you can make a personal injury claim, including a personal injury claim limitation period. If you need to make a car accident claim, talk to the accident claims specialists at Legal Expert today. Below you can read our guide to the personal accident claim time limits in the UK.
How Long After A Car Accident Can You Make A Claim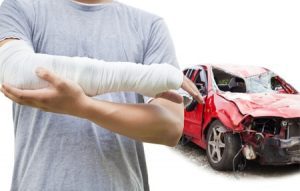 Car and motor vehicle accidents can be complex and difficult claims to make. How long after a car accident can you make a claim is the standard three year period within which people can make accident claims in the UK.
Common car accident claims can involve whiplash, head, neck, back and chest trauma as well as other injuries The resulting injuries may last only a few day or week, but for other people symptoms and injuries may last for month, year or even be permanent. Accident claim and personal injury claims are subject to a time limit, called a 'date of limitation'. Typically, personal injury claims must be made within a three year period from the date of the accident or the date of discovery of the injury.
Car Accident Claim Time Limit UK
The personal injury claim limitation period is typically three years in the UK, though the extension of the limitation period for personal injury claims is possible in certain circumstances. The three-year accident claim period applies to the vast majority of car accident claims in the UK. however, if the injuries did not immediately present, the three year period can also begin when the injuries are discovered, what is referred to as the 'date of discovery'.
Court Proceedings And Car Accident Claim Time Limits
All personal injury claims in the UK, such as car accident claims, become statute-barred after a three year period. This means that unless the claim has started and reached the court, or have met one of the criteria above, claimants will not be able to bring the claim to court. The law states that by the time the three-year period has ended, the claim will need to have been settled (with the compensation paid to the victim), or, the court case will need to have begun. Please note, any court cases must have started before the statute of limitation ends. This is detailed under section 11 of the 'Limitation Act 1980'
Making Car Accident Claims Close To The Three Year Time Limit
Many people ask if it possible to claim for an accident after three years, generally, the answer will be no. however, even when you are close to the time limit, you still may not be able to successfully make a personal injury claim. This is because of the timescale for personal injury claims. Some parts of making a personal injury claim, such as a car accident claim can take several months to complete, making it impossible to complete within the given time. Claims can often take between four and thirty-six months to complete, as such, it is advisable to start your claim as soon as possible. If you are close to your date of limitation, you may find it difficult to find a solicitor to work on your claim. If your date has passed, you will not be able to make a car accident claim.
Car Accident Claim Time Limits For Children
Children can be an exception to the usual three-year personal injury claim time limits. Child personal injury settlements can be brought by a parent, guardian or other adults before the child's 18th birthday. However, the claim can be left for the child to make themselves. Any claim which is brought on behalf of a child must go through the courts. Court rules in the UK state that child personal injury claim awards must be listed before a County Court judge who will decide the amount of the award. This is designed as part of the overall system to protect children.
Extension Of The Limitation Period For Personal Injury Claims
Whilst car accident claim time limits in the UK are three years there are exceptional circumstances where you may be able to make a compensation claim. These are;
If the injuries you sustained did not immediately present after the accident. Some car accident claim injuries may present later. The date of limitation will then begin from the 'date of knowledge', when the injury was discovered. However, most injuries will present within a brief period of time, if not immediately.
Injuries sustained by people under the age of 18 do not have to make the claim straight away. A parent, guardian or another suitable adult may be able to make a claim on their behalf. However, the claim can be left until the child has become eighteen. The new date of limitation will be the claimant's 21st birthday (a three year period).
Claimant's who are deemed to lack the mental capacity needed to understand and make a claim, there will not be any date of limitation. These people are free to make a claim at any point in the future.
No Win No Fee Car Accident Claims
No win no fee is a special type of legal contract. They are commonly used between personal injury solicitors and their client, and their technical name is a 'Conditional Fee Agreement' (CFA).
Conditional Fee Agreements form the basis of the relationship between a solicitor and client, setting out the terms and conditions of the services which will be provided. It will also detail what the solicitor will do for the client and when, how, and if the solicitor will be paid. It will stipulate that the solicitor will only be paid in the event of a 'win'. The no win no fee agreement means that clients don't have to pay anything if your claim is unsuccessful. The way your solicitor will be paid is also set out in the agreement. No win no fee agreements were designed to help relieve what can sometimes be an additional burden after the costs of a personal injury. At Legal Expert, the panel of solicitors we work with across the UK won't ask for any upfront fees or charge you any hidden costs either. Start your car accident claim today by talking to Legal Expert.
How Legal Expert Can Help With Car Accident Claims
At Legal Expert, we work with specialist legal solicitors from across the country to bring personal injury claims cases. Our dedicated personal injury lawyers have the experience and knowledge to help people make a successful car accident claim, getting the compensation award they deserve. We can provide you with all the legal help and advice needed after a car accident. For further information, talk to our dedicated personal injury experts today. You can call us on 0800 073 8804. You can also contact us by sending a detailed email, or by using our contact form.
Useful Links
Car Accident Compensation Claims
Find out how to make a successful car accident compensation claim with our detailed guide.
Fatal Car Accident Compensation Claims
Find out how to make a fatal car accident compensation claim, as well as what compensation awards can be.
Car Accident Statistics In The UK
View car accident statistics for the UK in 2016.