Addenbrooke's Hospital Negligence Compensation Payouts – Medical Negligence Claims
In the guide below, we take a look at Cambridge University Hospitals compensation payouts, and specifically how to make a compensation claim against Addenbrooke's Hospital, located in Cambridge. We'll look at how medical negligence could lead to a compensation claim, such as experiencing negligence at Addenbrooke's Hospital A&E or because of a poor intensive care regime at the hospital, or any other type of hospital mistake that has caused you harm. If you have suffered as a result of negligence, you may wish to know what could constitute a claim and how common Cambridge University Hospitals compensation payouts are. The sections below should help you with this, but if you do have any questions while you're reading, or you'd like to begin a claim, then you could call us on 0800 073 8804.
Select A Section
A Guide To Addenbrooke's Hospital Medical Negligence Claims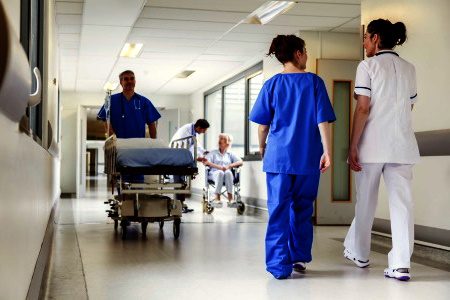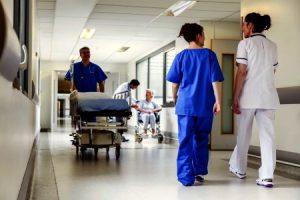 This guide has been created to take a look at Addenbrooke's Hospital negligence payouts, and to provide information on how to make a claim for compensation if you have been harmed by medical negligence there. 
Whether you have endured a hospital mistake at A&E that has led you to require treatment you would not have needed if negligence had not occurred, or you have sustained a birth injury because of midwife negligence at the hospital, you may find this guide useful. Not only do we take a look at Cambridge University Hospitals compensation awards that have been paid out over the years, but we also offer an insight as to how you could make an Addenbrooke's Hospital compensation claim if you have been harmed by medical negligence there. We'll tell you all about No Win No Fee claims and how we could help connect you with a medical negligence solicitor who could help to launch a claim for compensation on your behalf.
What Are Birth Injuries And Hospital Negligence?
Medical professionals, such as nurses, midwives and doctors,  have a duty of care towards the patients they are helping to treat. If they fail in their duty of care towards you at Addenbrooke's Hospital and you suffer some kind of harm as a result, then you may wish to contact the Cambridge University Hospital complaints department to air your concerns. 
But what if that is not enough to redress what has happened to you? If you've suffered harm through medical negligence, you may wish to consider claiming for compensation. An Addenbrooke's Hospital negligence payout may not take away what has happened to you, but it could help ease any financial burden that you've suffered, from lost wages to care costs and more. They could also go some way towards compensating you for the pain and suffering you've experienced as a result of medical negligence.
How Could Medical Negligence At A Hospital Affect People?
Medical negligence, whether at Addenbrooke's Hospital or anywhere else could cause a great number of issues. Some of these could include:
The requirement for a patient to undergo more invasive treatment than would have been necessary if the negligence had not happened.

The requirement for corrective surgery to put right any damage.

A poorer prognosis despite corrective treatment.

A worsening of the symptoms of an illness that could have been avoided if prompt treatment had been given.

An infection that could have been avoided if proper hygiene protocol/infection control protocol had been followed.

Birth injuries due to oxygen starvation at birth.
If you have experienced any detrimental effects to your health or medical condition because of hospital negligence, then you may be able to claim compensation for negligence at Addenbrooke's Hospital for the harm you've suffered and the financial impact it may have had on you.
£3 Million Initial Damages Plus Annual Payments Awarded For Birth Injuries
According to reports, a family in Cambridgeshire successfully claimed around £3m compensation from Cambridge University Hospitals for a birth injury claim. The family of the baby that suffered oxygen starvation at birth were allegedly not warned of the dangers of continuing with the mother's pregnancy, and that delays in the birth were negligent. The family were set to receive £3m with further amounts of £190,000 per year in linked index payments to cover the victim's round-the-clock care for the remainder of her life.
While the Trust did not admit liability, a judge in London's High Court approved the proposed payout as a full and final settlement of the case.
Source
https://www.cambridge-news.co.uk/news/cambridge-news/oxygen-starved-teenager-addenbrookes-hospital-15930165
Details Of Annual Compensation Payouts By Cambridge University Hospitals
If you are wondering what Cambridge University Hospitals compensation payouts have been made in the past few years, the table below should shed some light on this. These figures are taken from the NHS Resolutions Statistics, which can be found in full here. As you can see by the figures below, you would not be alone in having brought a claim against Cambridge University Hospitals Trust for negligence that you have suffered in one of its hospitals
| Accounting Year | Total Payments Made | Number Of Claims Settled |
| --- | --- | --- |
| 2017/18 | £14,883,258.61 | 63 |
| 2016/17 | £11,002,654.05 | 50 |
£55 Million Compensation Awarded From 2012 – 2017 By  Cambridge University Hospital
According to reports in local newspaper Cambridge News, Cambridgeshire NHS trusts paid out over £135m between 2012-2017. Cambridge University Hospitals compensation payouts amounted to over £35m in 2017 alone. The report also revealed that the payout amounts for medical negligence across the UK had risen four-fold within the past 10 years. The figure amounts to £1.6bn in 2016-17, which includes legal fees as well as damages.
The report also stated that £55m was paid out to victims of Cambridge University Hospitals negligence over the 5 years mentioned above. It was thought that in England, two-thirds of medical negligence payouts were for hospital negligence during childbirth.
Source
https://www.cambridge-news.co.uk/news/cambridge-news/mistakes-negligence-hospitals-nhs-compensation-14159721
No Win No Fee Claims Against Addenbrooke's Hospital For Negligence
Claiming compensation for negligence at Addenbrooke's Hospital could be less stressful if you work with a legal professional with experience in handling claims like yours. A medical negligence lawyer would be able to tackle the complexities of establishing the circumstances of your case and how the hospital breached its duties of care, as well as advising you on whether any offer of compensation could be worth taking, or whether you could press on with your claim for more.
If you're worried about how to pay for legal representation for your medical negligence claim, then you may be relieved to hear that you can pay your lawyer after your claim has finished, and only if it is successful. This is what's known as No Win No Fee claim. If you pursue a claim on a No Win No Fee basis, you will not have to pay any upfront fees or any fees during your claim either. And if your claim is unsuccessful, you will not have to pay any of the fees your solicitor has incurred in pursuing your case.
If your claim is successful, your solicitor may seek a small contribution towards their costs. This is known as a 'success fee' and would be deducted from the compensation you receive at the end of the claim. Don't worry, the success fee is legally capped and will be set out in clear terms at the beginning of the case.
If you'd like to ask questions about making claims with this payment structure, then you can call us any time to ask us about this. We'll be happy to explain.
How To Claim For Addenbrooke's Hospital Negligence
Claiming compensation for Addenbrooke's Hospital negligence need not be difficult. With one call to the team at Legal Expert, we could provide you with an honest assessment of your case to give you an idea of whether you might be eligible to claim compensation, and what Cambridge University Hospitals compensation amounts you could receive for your claim. Once we've assessed your case, if we feel that you could benefit from the provision of a medical negligence solicitor from our panel, we'd be delighted to connect you with one. There are certain things you could do to strengthen your claim, however. These might include:
Check that you are within the medical negligence claims time limit for claiming. This is usually 3 years from the date of negligence or subsequent diagnosis. If you are at all unsure as to how long you might have to claim, then we may be able to shed some light on this for you.

Write down what has happened to you. Claiming compensation for Addenbrooke's Hospital negligence may be easier if you can write down what has happened to you, in order to refer back to it if you are asked any questions about the events surrounding the negligence you've suffered.

Keep evidence. Whether you have photographs of any injuries or any wrong medication that has been provided, or you have witness contact details, these could come in useful when it comes to collating evidence of what has happened to you. Keeping receipts and bank details showing any costs you might have incurred as a result of the negligence might also be useful, as you may be able to get compensation for these.

Getting a medical assessment – This would be arranged as part of your claim. While you may already have some of your medical records, you would also need to see a medical expert in order to get an independent assessment of the harm you've suffered because of the negligence you've experienced. This could be arranged by your lawyer.
Start A Hospital Negligence Claim
Launching a claim is easy if you get in touch with Legal Expert. We have provided several ways in which you could contact us.
You can reach our helpline on 0800 073 8804, or you could opt to e-mail us your questions on info@legalexpert.co.uk. We've even included a live chat option on the site, as well as a contact form that you could fill out. However, you choose to reach out to us, we'll be delighted to help you.
Our Panel Of Doctors Handling Medical Examinations In Cambridgeshire
Here at Legal Expert, we work with a panel of independent medics that span the UK. You may be able to see one of the medical professionals listed below for your medical assessment as part of your claim. Those local to Cambridgeshire could include:
Sajive Bansal
The Coach House Clinic, Anstey Hall, Maris Lane, Trumpington, Cambridge, CB2 9LG
Asef Zafar
Vision Park, Chivers Way,  Histon, Cambridge, CB24 9AD
Reference Materials And Helpful Guides
Personal Injury Solicitors Covering Cambridge – Here, you can read more about making claims in Cambridge and how you can find a solicitor to help you.
Hospital Negligence – Information can be found here about hospital negligence solicitors, what sort of claims they could handle and how we could connect you with one.
CQC Addenbrooke's Hospital – Here you can see what the CQC have to say about Addenbrooke's.
CQC Cambridge University Hospitals NHS Foundation Trust – Here, you will find the CQC's information on Cambridge university hospitals NHS foundation trust.
Written by Jeffries
Edited by Billing