Dixons Carphone Data Breach Compensation Claims Guide – How Much Compensation Can I Claim? – Amounts For Dixons Carphone Data Breach
How Do I Claim Compensation For A Dixons Carphone Data Breach
In today's technologically forward society, our personal data is used when shopping online, signing up for a new gym membership, and when visiting our GP. To ensure our information is kept safe, it is stated by law that those who store our data are required to adhere to protection measures to keep our data safe. This applies to companies like Dixons Carphone. A data breach, in fact, occurred in 2015 involving this firm, and below we'll explore what happened.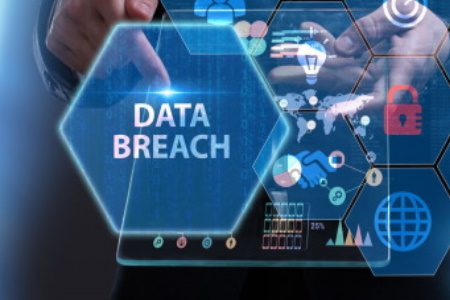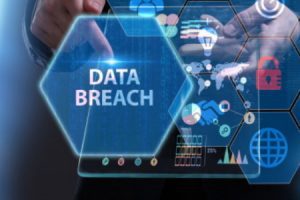 However, if your data has been compromised due to no fault of your own, then you might not be aware that you could take legal action and seek compensation. For instance, if you can provide evidence that shows how a Dixons Carphone data breach has caused psychological trauma or financial loss, then you could have grounds to seek compensation.
By the time you have read this guide, you will have the answers to the following questions, as well as many others:
How are data breaches caused?

Are there severe implications after a data breach?

Could I take legal action for a data breach?

What is a No Win No Fee agreement, and could I be suitable for one?
Here at Legal Expert, our trusty team of advisers are here to help however they can. Contact our claims team if you have any questions on how to begin a Dixons Carphone data breach claim. One of our advisers would be more than happy to speak with you. The number to call is 0800 073 8804.
Select A Section
A Guide On Data Protection Breach Claims Against Dixons Carphone
Whenever you visit a new website that asks for your information or requires you to sign up and enter your data, a direct obligation falls onto the business in question. Since you have provided your data, the company has a responsibility outlined by law to ensure your data is stored safely and correctly.
While there are measures and policies to emphasise the importance of data protection, unfortunately, there are circumstances where a breach could occur. In the event you are affected by a Dixons Carphone data breach, you might question whether you have grounds to make a claim.
Throughout this online guide, you will find free, impartial advice that illustrates how a data breach could happen, as well as detailing how improper usage may affect you and your life. We will start by effectively outlining what is meant by a data breach, what impact they can have, as well as outlining any fundamental principles and functions of data protection.
Should you have any queries regarding this guide, your potential case, or data breaches, please do not refrain from contacting our team. Our advisors are incredibly well-versed in data protection and would be more than happy to chat with you in greater detail.
Time Limit
For a compensation claim to have a successful outcome, there is a relevant time frame that must be met. For instance, you generally have 6-years to claim for a data breach. However, please note that if your case involves any form of human rights breach, then the limitation period would be 1-year.
If you are unsure as to whether your claim meets the criteria listed above, then please feel free to contact one of our advisers. Here at Legal Expert, our advisers are available 24 hours a day, 7days a week, meaning that you can contact us whenever you are ready.
What Are Data Protection Breach Claims Against Dixons Carphone?
With the rise in technology and online computing systems, when signing up to a new business or engaging in a new service, there is a high chance that your data is being stored in an electronic system. To ensure this information is stored in a system that is safe and secure, there are laws and regulations that impose duties and measures on the business storing the data.
Despite the fact that there are laws and procedures set in place to ensure data is stored securely, there are unfortunate circumstances where a data breach could occur. For instance, a system error could happen, which in return could expose people's data and breach legal policies. For instance, a data breach could compromise the following types of data:
Home address

Date of birth

Email address

Mobile number

Usernames and passwords

Online activity

Bank details
If you believe a Dixons Carphone data breach has occurred that has resulted in your data being exposed without consent, then you could have grounds to make a claim provided you can prove the breach and harm caused. Please note that data claims can be made concerning customer information violations as well as employee information.
As an employer, Dixons Carphone is required to store any information regarding their employees safely and securely. For instance, an employee's data could include their CV, home address, and financial documentation. All this information must be stored safely – even after they exit the company.
Steps Retailers Could Take To Comply With The GDPR
Ever since the General Data Protection Regulation (GDPR) was introduced, businesses and organisations have been held accountable for storing data safety. The GDPR was enacted into UK law by the Data Protection Act 2018, ensuring that every party who keeps confidential information complies with the law.
The GDPR plays a critical role in the way third-parties store data. We have included a list to help further your understanding of the GDPR and to highlight their responsibilities:
The Data Controller —  the controller is required to explain why your data needs to be processed as well as outline how it will be collected.

Data Subject —  the data subject is the individual whose data is being processed/stored.

A Data Processor — this is a company that will collect your data on behalf of the data controller.
In addition to the obligations that are outlined about, when a third party uses your data, the GDPR states that a third party must adhere to the following principles:
Data controllers are obligated to comply with all rules and regulations.

All data and personal information must be stored safely and securely.

The data subject must be fully informed as to the reasoning behind their data being stored, as well and how it is being kept safe.
If a Dixons Carphone data breach has occurred because they have failed to adhere to their legal duties, then please reach out and contact our team.
Action Taken By The ICO Against Dixons Carphone
If a Dixons Carphone data breach has exposed your private information and caused you to suffer, rightfully you may question whether you could take legal action. 
In 2015, Carphone Warehouse suffered a significant cyberattack in which the personal data of over 3 million customers and 1,000 employees was accessed. The data obtained by cyber criminals included names, addresses, phone numbers, dates of birth and historical payment card details. 
The ICO concluded their investigation in 2018. They found that the Carphone Warehouse data breach would significantly affect individuals' privacy and could potentially see their data being misused. They also found that the firm should have done much more to protect the data it held.
They imposed a hefty fine of £400,000. 
Source: https://ico.org.uk/about-the-ico/news-and-events/news-and-blogs/2018/01/carphone-warehouse-fined-400-000-after-serious-failures-placed-customer-and-employee-data-at-risk/
How A Retailer May Be In Breach Of The Data Protection Act Or GDPR
When discussing data breaches, it is essential to acknowledge that there are various ways data can be leaked, misplaced, or lost. As technology has advanced, the systems that store data have become more complex and well structured; however, your data could be breached due to a technical issue, such as a system failure.
It is crucial when discussing data breaches that we also acknowledge that there are physical ways in which your information could be breached. For instance, your data may be leaked in one of the following examples:
An employee sent a letter with personal information to the wrong customer.

A member of staff may have left offices or storage rooms unlocked, allowing anybody to gain access to records and data.

If an employee were to leave a computer left unattended and unlocked, then this could result in unauthorised access.
If you can provide evidence that effectively outlines how a Dixons Carphone data breach has ultimately caused you psychological trauma or financial loss, then you could have grounds to seek compensation provided you can clearly prove their failings and the harm suffered.
Could I Make A Complaint To The ICO If A Retailer Breached My Data Privacy?
Should a data breach occur and you are affected, you will be required to provide valid evidence to support your potential case.
There are various forms of evidence you can supply to support your case, and a prime piece of evidence could be a formal complaint. After you have submitted a formal complaint to Dixons Carphone regarding a data breach, they will most likely carry out their investigation into the matter.
Once the investigation has concluded, Dixons Carphone is required to inform the Information Commissioner's Office (ICO) and the victims of their findings. Should you disagree with the outcome of the investigation, then you should have the opportunity to escalate your claim. However, please note you could also make a complaint against the business through the Information Commissioner's Office (ICO).
You must contact the ICO once 3-months of no communication with the organisation responsible has passed. The ICO can issue financial penalties to businesses who fail to adhere to data protection laws. Failing to raise your request for an ICO investigation within a reasonable timeframe could result in your complaint being rejected.
Please note that the ICO cannot help you seek compensation, but Legal Expert can. Contact our team today to learn more about how we can help you.
What Compensation Could I Be Eligible To Claim As A Data Breach Victim?
When pursuing a claim for a data breach, a potential compensation award can be broken down into two separate parts:
Material damages — which are used to compensate those affected by financial losses.

Non-material damages — often used to compensate for psychological traumas.
We mentioned in the previous section that having evidence to support your claim will be incredibly important. Alongside the complaints measures listed above, you could also obtain medical evidence.
If you intend on seeking compensation with a solicitor for any psychological trauma you've endured due to a data breach, then you will be required to visit a medical professional as part of the claims process. Within the assessment, the professional conducting the consultation will ask you a series of questions regarding your injury, as well as determining its severity and whether there are long-term implications.
The information collected from the medical assessment will be stored in a report and will be used to support and value your claim. 
If you would like to have your potential claim assessed by one of our specialists, or if you would like to discuss collecting evidence in greater length, please contact our team today.
Calculating How Much Could You Claim For A Retail Data Breach
More often than not, we are asked if we can provide compensation estimates for those intending on making a claim. One thing you must understand is that every claim is unique, and when making a claim, any compensation that is awarded will reflect the uniqueness of the case.
In the case of Vidal-Hall and others v Google Inc [2015], it was confirmed by the Court of Appeal that compensation for psychological injuries could be awarded in data breach cases, as well as for financial losses. It was further suggested that compensation for non-material damage can be valued in accordance with personal injury law.
Therefore, to further your understanding of the compensation process, we have included a table. The Judicial College Guidelines has been used to populate the table below.
| Injury Type | Severity | Awarded Amount | Additional Notes To Consider |
| --- | --- | --- | --- |
| Psychiatric Damage Generally | Moderate | £5,500 to £17,900 | In this bracket, the individual would experience great recovery from any trauma or developed phobia with the support of a medical professional. |
| Psychiatric Damage Generally | Severe | £51,460 to £108,620 | Cases of this nature would result in varying implications that will trickle into other areas of life - such as professional life. |
| Post-Traumatic Stress Disorder | Less Severe | Up to £7,680 | Minor PTSD would be expected to make a full recovery within two years - however, some implications may prevail. |
| Post-Traumatic Stress Disorder | Moderately Severe | £21,730 to £56,180 | Moderate PTSD would have an intrusive influence on the mental health of the individual. However, with the support of a medical professional, great headway can be made. |
| Post-Traumatic Stress Disorder | Severe | £56,180 to £94,470 | Severe PTSD have a life-altering impact, as the individual will never return to a pre-trauma state. |
Please note that any financial loss you endured due to a data breach could be factored into your compensation. For instance, say you suffer PTSD and require treatment. The cost of therapy, your travel expenses, and even any potential or future loss of earnings due to mental illness (e.g., depression anxiety) could be factored into your claim.
For these factors mentioned above to be taken into consideration, you can provide evidence to support your claim. Bank statements, receipts, and any other form of financial documentation can ultimately support your claim.
For more advice on compensation amounts or how to collect evidence, please reach out and speak to one of our advisers using the number at the top of the page.
How Do Claims For Data Breaches By Retailers Work?
As mentioned earlier in this guide, the only way you can receive compensation for any trauma caused by a data breach is by making a claim against the party at fault. While an ICO investigation may provide clarity as to why the breach occurred, the ICO does not have the power to issue compensation.
We strongly recommend speaking with our team to discover how a solicitor could assist you when making a claim. Not only can a solicitor ensure you receive an accurate amount of compensation, but they will work out what is the best course of action. So how do you find the right solicitor who has the expertise to handle your case? Please refer to the next section where we discuss how to find the right solicitor for you.
How Solicitors Specialising In Data Breach Claims May Help You
It is more than understandable to be unsure of how to find the best legal representation. After all, nobody ever expects to be involved in a situation where their data has been compromised.
For many, the first part of the claims process is finding the right solicitor. Having the right lawyer by your side can be the difference in a successful and unsuccessful claim. Many claimants take to the internet when searching for a lawyer, and more specifically, they look for client reviews.
By reading client reviews, you can gauge whether a lawyer/law firm has the relevant experience to handle your particular case. You can discover how previous clients felt regarding their interaction with the firm — allowing you to make a fully informed decision.
Contact our team if you have any questions or concerns regarding the claims process, how data can be breached, or to inquire whether you could be eligible to take legal addiction.
You can take a look at our reviews by clicking here.
No Win No Fee Data Protection Breach Claims Against Dixons Carphone
Generally speaking, one of the most significant barriers that prevent people from pursuing a compensation claim is the anxieties and stress surrounding finances. However, our solicitors can help remove a lot of that stress as they operate on a No Win No Fee basis.
Many experts recognise the benefits associated with this claims process, as they provide claimants with the opportunity to seek the compensation they deserve without the complicated financial barriers.
However, before a lawyer can make your case, they must ensure your claim meets the relevant criteria — such as the time limitation period. If the solicitor is happy to proceed, then you will be offered a Conditional Fee Agreement (or CFA) that will outline how your claim is being funded. It will also explain in greater detail how you:
Will not have to pay upfront costs to begin your case.

That there are no fees or unexpected costs throughout the process.

You will not be obligated to cover your solicitor's legal fees if the case is unsuccessful.
The CFA will also outline how a small fee will be retained by the lawyer in the event the claim is successful and compensation awarded. This is most commonly referred to as a success fee, but please do not worry, as it is legally capped — meaning that you will not lose out on a significant portion of your settlement.
Starting A Retail Data Breach Claim
If you believe that your data has been breached, then you might consider taking legal action. Why not reach out and speak to one of our advisers regarding your claim? Not only can our claims team offer free legal advice of no obligation, but they can also help kick-start your claim and connect you to a lawyer.
If you've decided that you would like to speak with an adviser, you can:
Call our team on 0800 073 8804.
Enquire online via our online form.
Use the live chat feature located on the right corner of the page.
Or you can send an email to info@legalexpert.co.uk
Additional Resources For Claimants
You've now come to the final section of this guide on making a claim for a Dixons Carphone data breach. Thank you for taking the time to read it and we hope you have found it of use.
In the final part of this guide, we have provided you with some additional resources to help you further your understanding of the claims process and much more.
After reading this guide, you might have more questions about the ICO. If that is the case, then please click the link above to learn more.
Freedom of Information Requests
Why not take a look at how a Freedom of Information Request can be made? Click the link above.
NHS Advice – How To Identify Anxiety 
The NHS outlines how to identify and treat anxiety disorders.
Please read our guide on No Win No Fee agreements.
Please take a look at our guide to discover whether you could make a hospital claim.
Click the link above to read our guide on misdiagnosis claims.
Guide by Brennan
Edited by Billing