Ibis Hotels Data Breach Compensation Claims Guide – How Much Compensation Can I Claim? – Amounts For Ibis Hotels Data Breach
My Guest Data Privacy Was Breached By Ibis Hotels, Could I Claim Compensation?
Whether you book a hotel online or at the reception desk, as well as paying for your stay, you'll need to hand over a lot of personal information as well. For instance, you might be asked for your email address, name, telephone number, home address or passport number. All of that information can be used to identify you and could be very valuable if it ends up in the wrong hands. Therefore, this guide is going to explain why you might be entitled to claim compensation following an Ibis Hotels data breach, what harm one could cause and how much you could receive.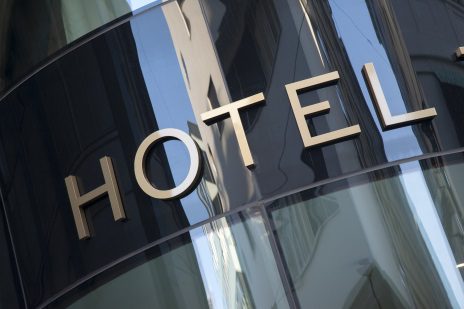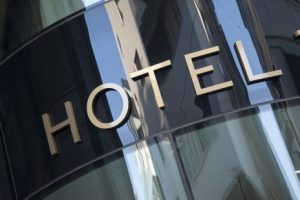 Legal Expert offers free legal advice to anybody who's considering starting a data breach claim. In addition, our advisors provide a no-obligation assessment of any case and, if it appears to be strong enough, they could refer you to one of our specialist solicitors. Should they agree to move forward with your case, they'll represent you on a No Win No Fee basis.
To let us know about your claim right away, please give us a call on 0800 073 8804. If you'd prefer to find out more about claiming for an Ibis data breach before contacting us, please continue reading.
Select A Section
A Guide On Data Protection Breach Claims Against Ibis Hotels
You may remember all the hullabaloo surrounding the General Data Protection Regulation (GDPR) when it first came to be, but by now, you may have forgotten all about it. That doesn't mean it's gone away though.
If you look for it, the GDPR is everywhere! When you visit a website, those annoying pop-up boxes asking you to consent to this or that are there so the website owner fulfils their GDPR duties. The same is true when you book into a hotel and there will be tick boxes on the booking form asking you to consent to your personal data being processed.
While we simply click on the OK button or tick the boxes, the questions we're answering are important. It's because, under the GDPR, companies have to ask your permission to process your data, store it or share it. Once they've gathered your preferences it is illegal to use it in any other way. In this guide, we're going to look at what harm can be caused if your data is used in ways you've not authorised, how a data breach might occur and how you could go about making a compensation claim.
It's important to note that there are strict time limits for making a claim. Generally, you will have 6-years to start your claim or 1-year if the case relates to a breach of your human rights. Our advice is to begin as early as you're able to though because we believe it's a lot easier to recall how you've been affected in the immediate aftermath of a data breach than it is years down the road.
Once you've read our guide, please feel free to contact us if any questions arise or if you'd like to discuss starting a claim.

What Are Data Protection Breach Claims Against Ibis Hotels?
For the purposes of this guide, when we talk about a personal data breach in relation to the GDPR, we mean:
A security breach which causes personal information about you to be lost, accessed, disclosed, destroyed or altered in ways that you have not approved.
A data breach could involve physical documentation as well as data held on computer systems. Also, it's worth noting that even if the breach is accidental (rather than a purposeful or illegal act), a claim is still possible.
When a data breach is spotted, the company in question should contact anybody who is at risk and let them know what happened, when it happened and what personal information was leaked.
If you'd like to discuss claiming for an Ibis Hotels data breach, please call us today with details or what happened and how you've been affected.

GDPR & Ibis Guest Data Breaches
The three main roles relating to data in the GDPR are:
A data controller.
The data processor.
The data subject.
The data subject is the person whose data is going to be collected by the data processor. The data controller's role is to define why personal data is required and how it should be processed. A data controller has an obligation to show adherence to the following principles set out by the GDPR:
There has to be a legitimate reason why personal information is to be processed.
The processing must be legal, fair and transparent to the data subject.
Personal information has to be kept up to date.
Data can only be stored for as long as was defined when it was processed.
Processing must be secure and confidential.
The minimum amount of data required to complete the processing function should be collected.
To find out more about claiming for a hotel data breach, please speak to an advisor today.

Fines Levied Against Hotel Chains By The Information Commissioners' Office
We're now going to look at cases where hotel chains were fined by the ICO for data breaches. There was an Accor Hotels (the owner of Ibis) major data breach relating to a French subsidiary hotel chain, but that falls outside the ICO's remit so we're going to look at a hotel chain who was fined £18.4 million for a breach which potentially affected 339 million guests.
The fine was issued to Marriot Hotels group because a hacker had access to the computer systems of a hotel group which Marriott took over for at least two years after the takeover. It meant they had access to names, passport numbers, phone numbers, email addresses as well as arrival and departure times.
The ICO acknowledged that the company had acted quickly to fix the leak once they'd spotted it, but the fine was issued because Marriott failed to perform thorough checks on the IT systems it had purchased as part of the takeover.
More Information: https://www.bbc.co.uk/news/technology-54748843
How Private Companies Could Be In Breach of Data Protection Regulations
It would be impossible to list every single way in which an Ibis Hotels data breach could occur but, in this section, we've provided some examples for you:
If the hotel's computer system is hacked and infected by malware, viruses or ransomware.
When a letter or email containing your personal information is sent to the wrong customer.
Where documentation containing personally identifiable information gets into the wrong hands because it wasn't disposed of properly.
When data containing information about you is shared with other companies in a way that you'd not previously authorised.
Whatever way a data breach occurs, if it has caused you any harm, we could help you begin a claim. Please discuss your case with a member of our team and they'll begin the compensation claims process.

What Could The ICO Do About My Complaint?
As we covered earlier, the Information Commissioner's Office has the ability to investigate companies who may have broken data protection laws and issue massive financial penalties if the case is proven. However, before you ask them to step in, you need to complain directly to the company involved in the first instance.
When you've followed the proper complaints process and you're not happy with the outcome, you are left with two choices:
Ask a specialist solicitor to start a compensation claim against the company.
Ask the ICO to investigate what has happened.
We'd advise you to use option one to start with. That's because it's the only way in which you'll receive compensation. The ICO does have the legal might to issue fines to companies who've broken the law but isn't able to award compensation.
If you've not had a meaningful update from the company you're complaining about for 3-months, we'd advise you to contact one of our specialists to let them know what's happened. If your claim is taken on, a solicitor will try to negotiate a settlement directly with the defendant. When that's not possible, an ICO investigation might be required because their findings could prove useful when pursuing compensation.
If you'd like to know if your case could lead to a compensation claim, please contact an advisor today.

Examples Of Types Of Claimable Data Breach Compensation
When your solicitor considers how an Ibis Hotels data breach has affected you, they'll usually split the claim into two different elements:
Material damages claims are used to try and cover any financial losses you've incurred following the data breach.
Non-material damages can be claimed if you've suffered any psychological injuries because of the breach.
To ensure your claim is settled for the right amount, your solicitor will need to review your case thoroughly with you to understand what impact has already been caused and whether they'll be any long-term consequences.
As an example, your solicitor won't just claim for 'psychological damage'. Instead, they'll use medical professionals to look at whether any anxiety, stress or depression has meant you've struggled to cope with work, education or life in general. In addition, they'll consider any effect your injuries have had on relationships with friends, family or colleagues.
In the same way, when looking at financial losses, your solicitor will include any financial damage that's already happened, but they might need to look at future losses too. For example, if your personal information has been used in mortgage or credit card fraud, you could suffer problems when trying to obtain credit in the future.
All of these considerations are one of the main reasons we suggest you instruct a solicitor who fully understands what can be claimed for so that you don't miss out on compensation that you could be entitled to. That's important because after you've agreed to settle a claim, you aren't allowed to ask for additional compensation to cover something you forgot to include later on.
To find out if your claim can be taken on and to receive free legal advice, why not speak to one of our specialists today?

Calculating Compensation For Data Breach Claims Against Ibis Hotels
In the case, Vidal-Hall and others v Google Inc [2015], heard in the Court of Appeal, a very important judgment was made relating to data breach claims. It meant that unlike other compensation cases, you're able to claim for the psychological harm caused by a data leak even if you've not suffered financially. In addition, it was decided that compensation for psychological harm should be valued in accordance with personal injury compensation claims.
To highlight what that means in terms of actual amounts, we've provided the table below. It shows potential compensation figures for psychological injuries that could be sustained following a data breach. The amounts listed are taken from a document that courts and lawyers use to determine settlement figures called the Judicial College Guidelines.
| Injury | Value |
| --- | --- |
| Post-Traumatic Stress Disorder (PTSD) - Moderate | £7,680 to £21,730 |
| Post-Traumatic Stress Disorder (PTSD) - Less Severe | Upto £7,680 |
| Mental Anguish | Around £4,380 |
| Psychiatric Damage - Severe | £51,460 to £108,620 |
To try and ensure you receive the correct level of compensation, your solicitor will need to provide medical evidence which shows the exact level of your suffering. That's why during the claims process you'll be asked to visit a local medical specialist for an assessment.
At your appointment, the specialist will ask you about the ways in which you've been affected and read any medical records available to them. When the appointment is over, a report will be written containing the findings of the specialist and sent to your solicitor.

How To Make A Data Breach Claim Against Private Companies
We're now going to remind you of the steps to take if you want to start an Ibis Hotels data breach claim—provided you have clear evidence of the breach and harm caused. Firstly, you ought to contact the hotel chain directly and complain to them formally about your concerns, making it clear what you're requesting from them. In time, you'll receive a response letter which explains the company's findings. If you're not happy with the response you receive, there should be details of how you can escalate your complaint.
If you've not had meaningful contact with the hotel group for 3-months and you're still unhappy with the outcome of your complaint, you could begin looking for legal support to start a compensation claim. In the first instance, your solicitor might try to negotiate with the hotel chain on your behalf to see if they'll admit liability and settle the claim amicably. If not, your solicitor might recommend that you contact the ICO to ask them to investigate what's happened.
Why not call Legal Expert today to see if your claim could be viable? A member of our team will go through the events that led to the data breach, review any evidence you've gained so far and note how you've been affected. If your claim is taken on, you'll be connected with a solicitor who'll work for you on a No Win No Fee basis.

Solicitors Dealing With Data Breach Compensation Claims
So, if you're now ready to begin an Ibis Hotels data breach claim, how will you choose the right solicitor to represent you? Some people ask their family or friends for a recommendation, others look for positive online reviews of data breach solicitors, and some people pick the nearest law firm to their home.
Each of those steps might mean you'll find a solicitor that you're happy with, but they might not which means it could take a long time to find the best solicitor to handle your claim.
You could make things a lot easier for yourself though, by calling Legal Expert instead of searching. Our team of solicitors have been conducting all sorts of cases for our clients for decades. If your claim is taken on you'll benefit from that level of experience and you'll be connected to a solicitor who'll handle all communications on your behalf.
For more information on how Legal Expert could represent you, please call our team today.

No Win No Fee Data Protection Breach Claims Against Ibis Hotels
Something that often crops up when we discuss compensation claims with our clients is the fear that they'll lose money if the claim is lost. To alleviate that fear, our solicitors provide a No Win No Fee service for all claims they accept. That makes the claims process a lot less stressful because the financial risks are reduced.
Before your claim is accepted, a solicitor will check that it has a reasonable chance of success. Once they're happy to carry on, you'll receive a Conditional Fee Agreement or CFA which will explain the role your solicitor will carry out during your case. It will also show you that:
There are no fees payable before the claim starts.
You won't pay solicitor's fees or hidden charges until the claim is settled.
There are no solicitor's fees payable in the event your case fails.
In addition, the CFA will show you the 'success fee' you'll pay if your solicitor wins your case for you. The fee is a small percentage of your compensation which covers the solicitor's time, work and costs. So that you're aware of how much is payable from the start, your success fee percentage (which is legally capped) will be listed in the CFA at the start of your claim.
For further information on how to claim using a No Win No Fee agreement, please speak to one of our advisors today.

Begin Your Claim For A Data Breach
You've now come to the end of this article about how to claim for an Ibis Hotels data breach. Should you want to start a claim, you can contact us by:
So that you can get in touch when it's convenient, we operate our claims line 24-hours a day, 7-days a week.

Data Breach And Hotel Accident Claim Resources
Thank you for taking the time to read our guide about claiming for an Ibis Hotels data breach. We do hope that you've gained all the knowledge you need to help you start a claim. To support you now and in the future, we've provided some links below which you might find useful:
Private Healthcare Data Breaches – Guidance on starting a claim for the harm caused if your private medical information is leaked.
Medical Negligence Claims – Details on how you could claim compensation for suffering caused by a negligent medical professional.
Anxiety, Panic & Fear – Information from the NHS on how they can support those suffering from anxiety.
Your Data Matters – Various articles from the ICO on why your data is important and how you can protect it.
Making A Freedom Of Information Request – Government information on how to start an FOI request.
Only Useful Compensation Guides
Guide by Hambridge
Edited by Billing