Travelodge Data Breach Compensation Claims Guide
This guide takes a look at Travelodge data breach claims. When you share your personal information and details with a third party, such as when you sign up to a mailing list or sign up to become a customer of a business, that business has an obligation under law to protect your information. 
If they break this trust by allowing another party to access this information, either accidentally or on purpose, it could become a very difficult and stressful situation for you. You may be left feeling as though your trust has been broken or worse, you could be put in danger of being subject to fraud or identity theft.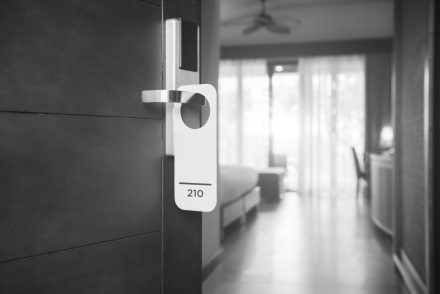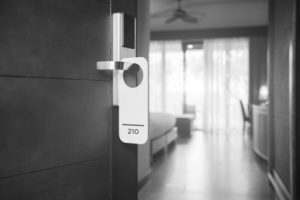 You have recourse in a situation like this, and this page contains a guide to what you could do if your personal information has been breached by Travelodge.
One of the options you could have is to make a compensation claim against Travelodge. Legal Expert could provide you with free legal advice on making a compensation claim. Simply call us on 0800 073 8804 to find out more.
Select A Section
A Guide To Data Breach Claims Against Travelodge
Having your personal data violated can be distressing and could also leave you potentially vulnerable to having your identity stolen and being subject to financial theft. 
Rest assured, you could be entitled to claim compensation for any harm you have suffered as a result of a data breach. However, there are details about what constitutes a data breach and about the options you could follow that you should know before making a compensation claim. This article seeks to explain these things for you.
In addition, this guide can also help you to know things about how your potential compensation could be calculated and what things you could claim for. This is important to know before starting a claim. 
Also, we will explain the advantages of making a claim through Legal Expert, chief among which is the ability to make a No Win No Fee claim, which is a good method for avoiding some of the financial risks that could otherwise be associated with pursuing compensation.
Don't be worried if there are things you aren't sure about or if you have unanswered questions after reading this article. Our team of legal specialists are on hand to offer you free consultation and advice if you wish to contact us about anything to do with making a compensation claim for a data breach. 
They could also put you in touch with one of our expert lawyers who can take your case forwards. Simply call us on the number at the top of this page to get started.
What Is A Data Breach Claim Against Travelodge?
Under the Data Protection Act 2018, which enacted into UK law the General Data Protection Regulation (GDPR), organisations and individuals which hold people's personal information are under an obligation to protect and secure it.
One of the measures that organisations are required to carry out is to inform you of when they are gathering data. That's why when you are sharing your personal information to a company over the phone they will always inform you that your personal data is being recorded and will be secured. 
Another way you will encounter this is when you receive a notification from a website that they are using tracking cookies which monitor your use of that website.
If a company breaks these rules by allowing your data to be breached, it may be possible for you to make a compensation claim if you can prove the breach and harm caused. 
There are a number of different types of incidents that could be classed as a data breach.
If your personal details are lost

If your data is accessed by a third party that should not have had access to them.

If your data is misused, for example, to contact you when you did not consent to that
A breach of your data could lead to you being affected by stress or financial losses. In such circumstances, it may be possible to make a Travelodge data breach claim if you can prove that the hotel breached your rights and you suffered harm as a result.
GDPR Readiness And Guest Data Privacy Regulations For Hotels
The General Data Protection Regulation is an international regulation which applies in all EU member states and to any organisation collecting and storing the data of a person in an EU member state.  
The GDPR is based upon the long-standing tradition in European law, stemming from the European Convention of Human Rights in 1950, of outlining people's right to privacy and the privacy of their personal information and correspondence.
The principles of data protection outlined under the GDPR are as follows:
Lawfulness and transparency: The nature of the data collection must be in accordance with the law and transparent to those having their data collected.

Purpose limitation: The reasons and uses for collecting the data must be in accordance with the law and in line with what the person providing the data was told.

Data Minimisation: No more than the minimum amount of data needed for the organisation's purposes should be gathered

Accuracy: The information must be accurate and up to date

Storage limitation: Personal data must not be kept longer than needed for the stated purpose

Integrity and security: The processing and storage of the information should be done in a manner that protects the security and confidentiality of the individual

Accountability: The onus is on the organisation engaging in data collection to prove that they have the security measures in place to abide by these principles.
Data Security Incidents Affecting Travelodge Guests
Travelodge and Travelodge guests have been affected by data breach incidents in the past. In 2011, it was reported that Travelodge customers had been receiving spam emails from a third party. They falsely posed as Travelodge following a breach of Travelodge's customer's personal information. A statement from Travelodge denied that the information had been leaked by Travelodge on purpose.
Source: https://www.itpro.co.uk/634450/travelodge-hit-by-data-breach
Another similar incident occurred in 2018 when a third party company responsible for handling Travelodge customers information for the company's prize competitions and surveys suffered a data breach.
Source: https://www.thecaterer.com/news/hotel/travelodge-data-hacked-in-security-incident
If you've been impacted by a Travelodge data breach, a claim may be something you're considering. Get in touch with our team today for free advice and support.
How A Hotel Chain To Breach Guests Data Privacy
The obligations of a business that holds personal data are to ensure that it is kept securely, for no longer than is necessary and is never in any way shape or form used or shared beyond the agreed-upon purposes.
Some of the ways in which an organisation might fail to meet the terms and conditions of data protection could involve:
Allowing access by a third party -A business could be in breach of data protection law if it shares personal information with a third party without their consent, or if the personal information is accessed or leaked by a third party due to a hacking incident or theft of the physical storage device on which the data is kept.
Losing the data – A person's data must be kept secure and up to date, the business must always ensure that it is fully aware of and has records of what kind of information is kept and where. If the organisation cannot account for the personal information due to the information being accidentally deleted or destroyed or the information about the whereabouts of the information being lost, they could be considered in breach of data protection laws.

If this has happened to you and you'd like more information, get in touch with our team. They can tell you everything you need to know about Travelodge data breach claims.
Report A Concern Or Complaint To The ICO
The Information Commissioner's Office (ICO) is an independent body which acts as an overseeing organisation for data protection in the UK. 
According to advice from the Information Commissioner's Office, your first step when you suspect that an organisation has breached your data is to complain to them directly. This is to give them the opportunity to explain or resolve the situation.
There is an expectation under data protection regulations that an organisation should respond to and resolve your complaint in a timely manner. The ICO website has a useful page containing advice about how to raise a complaint, complete with a letter template that you can use for the best effect.
If the organisation has not responded to your complaint in a timely manner or has not provided you with a satisfactory answer, then you can raise the issue with the ICO. 
The ICO can investigate the matter on your behalf and carry out enforcement action if appropriate, such as issuing fines.  If you do intend to make a complaint to the ICO, you should do so in a timely manner—within the space of three months of your last communication with the company responsible for the breach. If you take longer,  the ICO may not take up the case.
Making a complaint to the ICO is not a legally necessary part of the process of making a compensation claim. The ICO cannot issue compensation to you either and their findings are only advisory. Therefore, it could still be worth seeking legal advice.
That's where we can help you. Our team is standing by to take your call and answer all of your questions. Simply call the number at the top of this page to start the process.
What Compensation Could I Get For A Data Breach?
Compensation for a data breach can be awarded for material and non-material damage. 
In a data breach, it is possible for the victim to suffer financial losses, such as if the data breach leads to financial crimes such as identity theft or theft of their money. This is known as material damage.
Having your data breached or stolen can be immensely stressful. The uncertainty it can bring, the betrayal of trust, and the feeling of having your privacy violated can be traumatic. It can leave you with a lingering feeling of being unsafe and being unable to trust organisations with your personal details in the future. 
The effects could be easily compared to those of experiencing a burglary in your home. Even if you suffer no financial effects of the breach, the anxiety and distress caused by the breach alone could be enough to justify a claim. This is what's known as non-material damage.
The loss or misplacement of your data could lead to health and safety issues arising, such as not receiving medication or not having accommodations made for you, such as information about allergies or health issues not being kept on records. 
The section below will go into some detail about how the compensation for your case could be calculated.
Calculating Your Hotel Guest Data Breach Compensation Settlement
In a data breach incident, your physical health is unlikely to be directly impacted, however, the incident may cause you emotional and mental distress. 
The Court of Appeal case of Vidal-Hall and others v Google Inc [2015] considered the impact of a data breach. It was decided there that even if no financial harm has been caused, it is still possible to make a claim for non-material damage. It was recommended that compensation for such harm should be calculated in line with personal injury law. 
So to give you an idea of what you could recover, we've created the table below using the guidelines of the Judicial College, a body that reviews compensation awards made by the courts. 
| Injury | Compensation |
| --- | --- |
| Severe psychiactric damage | £51,460 to £108,620 |
| Moderately severe Psychiatric damage | £17,900 to £51,460 |
| Moderate psychiatric damage | £5,500 to £17,900 |
| Less severe psychiatric damage | Up to £5,500 |
For a much more precise estimate of the compensation you could receive in a potential Travelodge data breach claim, we recommend getting in touch with our team. Once they know more about your circumstances they can hone in on a truer valuation.
How To Start A Data Privacy Breach Claim Against A Hotel
As mentioned earlier, if you have an issue with how you think a company has handled your personal data, or if you have grounds to suspect that your data has been wrongfully shared or breached, then you should first give the company the opportunity to resolve or explain the matter themselves by raising a complaint to them. 
The section above on raising complaints and concerns contains information on how to do this. As described in that section, if you receive no reply or an unsatisfactory reply, you can then bring the matter to the ICO.
If you have already brought the matter to the attention of the ICO, then your next step should be to seek legal advice. 
A legal advisor can give you information about whether or not you could have grounds to make a compensation claim against the organisation which you believe has mishandled your data. You can contact our team of legal advisers if you want a free consultation on whether or not you could have grounds to make a compensation claim.
How A Solicitor Could Help You Deal With A Data Breach Case
To have the best chance of making a successful compensation claim, you need to find the right lawyer. This will be a lawyer who has the expertise needed to win such a claim and a successful track record with which to prove it. 
One of the best methods for finding a good lawyer is to read through reviews from past clients. This can inform you about which lawyers can be trusted to communicate well with their clients, have a good working relationship with them and can win them the right amount of compensation in the shortest time. You can read some of the reviews of our solicitors by clicking here. 
Don't concern yourself with where your prospective lawyer is based or spend time looking for a lawyer based on where they are located. A lawyer can handle your case by communicating via phone calls and video chats, and any documents that need to be exchanged between you and the lawyer can be sent via email if the location of the lawyer's office makes meeting in person impractical.
For more information on how we can help you with a Travelodge data breach claim, get in touch.
No Win No Fee Data Breach Claims Against Travelodge
If you have been affected by a data breach as a Travelodge customer then you shouldn't have to worry about the financial cost or risk of making a compensation claim. 
If you make a claim with a lawyer through Legal Expert, then you can make the claim on a No Win No Fee basis. What does this mean?
If your case is unsuccessful, you will not have to pay any of your solicitor's fees.

There are no fees to pay upfront or during the case either.

If the case is a success, your solicitor will deduct a small, legally capped percentage of your compensation award to cover their costs. This is called a success fee. 
For more information on No Win No Fee agreements, please get in touch with our team.
Begin Your Claim For A Data Breach
There are multiple methods that you could use to contact us if you wanted to talk to one of our specialist legal advisors about anything you have read in this article.
You can call our phone line on 0800 073 8804
You can send us a message through this page to request a call-back
You can send a message through the chat icon at the bottom of the page.
Quick Hotel Claim Links
Thank you for taking the time to read our guide on Travelodge data breach claims. We hope you've found it useful. Below, we've included some more guides you may find useful.
Guide by Yarlett
Edited by Billing