Npower Data Breach Compensation Claims Guide – How Much Compensation Can I Claim? – Amounts For Npower Data Breach
My Data Privacy Was Breached By Npower, Could I Claim Compensation?
Anybody who is affected by a data breach could claim compensation for any financial or psychological suffering caused. Therefore, this article is going to look at the justifications behind data breach claims against Npower. We will show what harm can be caused by a breach of data protection, what compensation could be claimed for, and how much you might receive.
Npower is one of the 'Big Six' energy suppliers in the UK. In this article, we are going to look at an Npower data breach in which personal information about its customers was sent to the wrong address. We'll also look at an Npower app attack that led to a data breach exposing customer data, including payment details.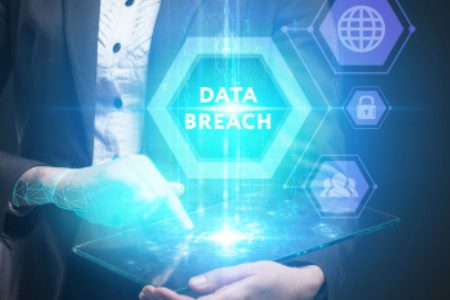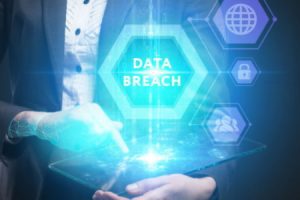 Over recent years, the laws on data safety have been strengthened. When the General Data Protection Regulation (or GDPR) was enacted into UK law by The Data Protection Act 2018, individuals (referred to as data subjects) gained extra control over the use of their personal information.
As a result of these laws, data controllers (the companies who use your personal data) need a lawful basis for processing your information. In many cases, that will mean they need to ask your permission before using information about you. Additionally, companies can be fined by the Information Commissioner's Office (ICO) if a breach happens because they failed to keep information secure.
You might be able to claim compensation if you are affected by a data breach and Legal Expert could help. We offer free advice and will assess any claim without obligation. If your case is accepted by a data breach solicitor on our team, it will be funded by a No Win No Fee agreement.
To learn more on GDPR data breach compensation, please continue reading. However, if you would like to begin your claim today or if you have any questions, please call 0800 073 8804.
Select A Section
A Guide To Data Protection Breach Claims Against Npower
During the course of this article, we'll discuss the justifications behind making data breach claims against Npower. In doing so, we'll review a couple of data breaches involving the electricity company. If you can prove that you've been affected by these or any other breaches involving the company, we could help you claim compensation.
As well as looking at the role a data breach solicitor can play when claiming, we'll consider what power the ICO has. Importantly, although the ICO is able to fine companies for breaking data protection laws, they can't issue compensation. However, any investigation they carry out could help if you decide to start legal proceedings.
As with other types of claims, there is a time limit that applies to data breach cases. In most situations, you will have 6-years to start your claim. However, it may be worth clarifying that with us. That's because, if the claim involves a breach of human rights, you'll only get 1 year to claim.
If you want to claim for a data hack that has caused you to suffer, we'd suggest starting as soon as you can. By doing so, it will probably be easier to recollect how you've suffered.
In a later section of this guide, we will look at the duty of care companies have under the GDPR. We'll also supply a more detailed explanation of the two Npower data breaches mentioned above.
If you're ready to discuss your claim, please feel free to get in touch. Our team offer free legal advice whether you decide to begin a claim or not.

What Are Data Protection Breach Claim Against Npower?
Data controllers have a duty of care to try and keep your personal information safe. Therefore, they should try to implement security practices to stop phishing attacks, viruses, malware, ransomware and other tricks used by hackers. The GDPR is not only concerned with cybersecurity issues. It also covers security breaches involving physical documents. This is why it is possible to claim for the Npower data breach involving letters being sent to the wrong recipient.
The GDPR definition of a personal data breach is when a security problem results in information about a data subject being destroyed, altered, disclosed, lost or accessed in an unauthorised manner. For example, when the Npower app attack led to hackers accessing customer payment information.
When a breach of data protection happens, the data controller must investigate. Additionally, they need to refer the case to the ICO and let any data subject who may be at risk know about the breach. They should tell them the date that the breach happened, how it took place, and what details were accessed. This communication could be useful in proving a data breach claim against Npower, so try to retain a copy.
If you suspect that you are entitled to compensation for a breach of the GDPR that has caused you to suffer, please contact our specialists today. We review all cases for free and will explain your legal options. If your case has strong enough grounds, we could also connect you to one of our data breach lawyers.

What Is GDPR Compliance For A Business?
The GDPR legislation is very helpful as it identifies who has what roles and responsibilities. For example, to help achieve GDPR compliance, the documentation states that they need to stick to the following rules when processing personal data:
Always tell the data subject the reason their information is needed.
Ensure processing is fair, obvious and legal.
Keep all personal records up to date.
Never retain personal information any longer than needed.
Use confidential and secure processing methods.
Only process the minimum amount of data possible.
You could be entitled to claim for the suffering caused by a security breach if the GDPR rules were not adhered to. For example, a claim might be possible if a breach of data protection involving your data occurred because a website did not have adequate security measures.
To find out whether your case is suitable for a compensation claim, why not get in touch with our team? They'll assess the merits of your case and explain your options for free.

The Npower App And Customer Record Data Breach
In this section, we will review two cases where Npower was subject to a data breach.
In the first, it was reported that up to 5,000 letters containing personal information about customers were posted to the wrong addresses. The letters were quarterly statements telling customers with solar panels how much money they'd receive back for electricity they'd sold back to the National Grid.
One customer explained that they'd received the details of three other customers along with his own statement. Npower has apologised for the mistake which happened in 2018 and referred the matter to the Information Commissioner's Office.
Source: https://www.bbc.co.uk/news/uk-england-45485046
Unlike the first case, the next breach was not caused by human error – it resulted from hacking and involved more sensitive data.
In this case, Npower was forced to take its app offline because a hacker had gained access to the dates of birth, contact details, and partial financial information relating to an unknown number of customers.
The company believe the hack involved credentials stolen from another website. It took action and advised customers to change their account password. Again, the ICO was informed and carried out an investigation.
Source: https://www.bbc.co.uk/news/technology-56195631
For free advice on data protection breach claims against Npower, please get in touch today.

Was The Incident Reported To The ICO?
As mentioned above, for each of the breaches listed, Npower advised the Information Commissioner's Office. The ICO is able to investigate any breach of data protection but they can't award compensation to individuals.
That said, the findings of an ICO investigation could help if you decide to take legal action. In the first instance, you should complain directly to the company that you believe has caused you to suffer. If you're not happy with their response, you could ask the ICO to step in if it's been 3-months since you last heard from the company.
At the same point, you could begin your own legal proceedings if you believe you've suffered because of a GDPR compliance issue. If that's the case, why not contact Legal Expert today? We can review your claim and explain your options for free. If you have a strong case, we could appoint a data breach lawyer to support you.

How Compensation For A Data Breach Works
Claiming for a breach of data protection can be a tricky process. Not only do you need to look at what harm has already been caused, but you also need to review whether you could continue to suffer in the future. That's because you are only allowed to make one claim. It's therefore important to include all aspects of your suffering.
Generally, your claim will begin with material damages. This is where you request compensation for any costs or financial losses that the breach has caused. While the first calculation is quite straightforward, you may also need to think about future financial losses too. For example, if your personal information has been hacked and sold on the dark web, it's possible it could be used by criminals for many years to come.
The next stage of a claim is for non-material damages. This is compensation that aims to cover any injuries caused by the data breach. This can range from anxiety and stress to Post-Traumatic Stress Disorder (PTSD).
First of all, you'll look at any injuries which have already been diagnosed. Then an independent medical specialist will assess you and provide a report. If this indicates that you're likely to suffer in the future, that should be considered as part of your claim too.
As you can see, there is a lot of work to do to calculate a compensation figure. For that reason, we strongly advise that you instruct a data breach solicitor to help with your claim. They can use their experience to help you gather all of the evidence needed to support your claim. If you work with Legal Expert, a solicitor from our team could be appointed who will try to ensure you receive a fair amount of compensation to cover your suffering.

Calculate Compensation For A Data Breach Under The GDPR
We're now going to look at potential compensation figures for the damage that might be caused by the Npower app attack or the Npower data breach. Importantly, we should tell you that you could claim for injuries regardless of whether you have lost money or not.
The legal precedent for that came when the Court of Appeal heard the case of Vidal-Hall and others v Google Inc [2015]. It was also decided that any compensation paid for psychological harm should be at the levels awarded in personal injury cases.
The table below shows figures taken from the Judicial College Guidelines (JCG). This document is used by insurers, lawyers and other legal professionals to help calculate compensation figures.
| Injury Type | Severity | Settlement Range | Additional Explanation |
| --- | --- | --- | --- |
| Psychiatric Injury | Severe | £51,460 to £108,620 | In this compensation bracket a very poor prognosis will be given. The victim wil struggle with life and work, treatment will not help and they will be vulnerable in the future. |
| Psychiatric Injury | Moderately Severe | £17,900 to £51,460 | The victim will suffer significantly (similar to above) but they will receive a more optimistic prognosis. |
| Psychiatric Injury | Moderate | £5,500 to £17,900 | Again, there will have been similar problems to those listed above. However, because there will have been a decent level of recovery already, a good prognosis will be offered. |
| Psychiatric Injury | Less Severe | Up to £5,500 | This compensation bracket considers how long the victims daily activities and sleep were affected. |
When making a data breach claim, you will need to prove the extent of your suffering. Therefore, you will be required to have a medical assessment conducted by an independent specialist. If you work with Legal Expert, we'll try to ensure your appointment is held locally.
If you have been harmed by a data breach exposing customer data, please contact our team today for a more thorough assessment of what your claim could be worth.

What Can I Do If A Company Breaches My Data Protection?
In this section, we want to reiterate what you can do if you've suffered because of the 2021 Npower data breach (or any other besides). If you would like an investigation to be carried out, your first step should be a complaint to Npower directly. After that, you could ask the ICO to investigate the breach of data protection.
If you would like to claim compensation for harm caused by the data breach, you could take legal action against Npower. This is where Legal Expert can help. We have a team of specialists who will review any case without obligation. They'll also provide free legal advice on the viability of your claim.
If the case is suitable, they could refer you to a data breach solicitor from our team. If they accept your claim, they'll work with you to try and ensure you receive the maximum amount of compensation possible.

How A Data Breach Solicitor Could Help You
If you're thinking of starting a claim because you've been harmed by the Npower app attack or another Npower data breach, you may want to know how a solicitor could help. Choosing the right data breach solicitor might seem tricky, but one quick call to our advice line could make things easy.
When you call, an advisor will ask you to explain what happened. You can tell them if your customer banking details have been traded online or any other problems the security breach has caused. If the claim is then taken on by one of our solicitors, they will:
Manage all aspects of your claim for you.
Be available to answer questions throughout your case.
Conduct a thorough assessment of how you've suffered.
Deal with the defendant's legal team so you don't need to.
Work hard to try and win the highest amount of compensation possible.
To find out more about how we could help you start a claim, why not call our team of friendly advisors today?

No Win No Fee Data Protection Breach Claims Against Npower
Now that you have learned about making data protection breach claims against Npower, you might be worried about the cost of legal representation. Don't worry though, if your case is taken on by a data breach solicitor from our team, they'll represent you on a No Win No Fee basis.
They could help in cases involving a data hack where financial details have been stolen, through to those where your personal information was sent to the wrong customer.
The solicitor will need to verify that your case has a reasonable chance of being won. If they decide to take your case on, you'll receive a Conditional Fee Agreement (CFA), which is the official name for a No Win No Fee agreement. This agreement will be used to fund your case. It will explain what your solicitor needs to do to be paid. It will also explain that no solicitor's fees will be required while the claim is processed.
In fact, the only time you will have to pay your solicitor is if you are compensated. If that happens, the solicitor will deduct a small percentage of your compensation to cover the cost of their work. This 'success fee' is listed within the CFA so you'll know how much you'll pay before you sign it. Legally, your success fee is capped to prevent overcharging.
If you would like us to check if you could claim using a No Win No Fee agreement, please contact our specialists today.

Begin A Data Breach Claim Against Npower
Thank you for visiting our site and reading about data protection breach claims against Npower. We hope the details we've provided have been helpful and informative. If you would like to claim compensation for a GDPR data breach with Legal Expert, then you can contact us by:
Calling our free legal advice line on 0800 073 8804 to speak to a specialist.
Ask an online advisor to explain your options in live chat.
Email info@legalexpert.co.uk to let us know how you have suffered.
Complete our online enquiry form so that we can arrange to contact you when it is convenient.
If you've been adversely affected by a data breach exposing customer data, we could help you claim. An advisor will listen to what happened and review your evidence. They'll also give free legal advice on how to continue. If the claim has merit, we could appoint a data breach solicitor to represent you. Please remember, any claims that are accepted are funded by a No Win No Fee agreement.

Data Protection Resources
You have reached the end of this guide about claiming for the harm caused by a breach of data protection. We hope that we've demonstrated how a data breach solicitor could help you make a claim. In this final section, we have supplied some useful external resources which could help. If you need any further guidance, please call the number at the top of the page.
GDPR Compliance Guide – An ICO webpage that provides details of the GDPR roles and responsibilities for companies.
Anxiety UK – A charity that supports those suffering from anxiety.
Freedom Of Information Requests – Government advice on asking a company to provide information.
Legal Expert is able to support many different cases besides data breach claims. To give you an idea of how we can help, we've listed some of our guides below:
Agency Worker Claims – Information about your rights if you're injured at work while working through an agency.
Manual Handling Injuries – An article that explains how you could claim compensation if you're injured while lifting or moving heavy items.
Care Home Negligence – This article looks at when you might be able to claim for suffering caused by negligence in a care home.
Other Useful Compensation Guides
Thank you for reading our guide to data breach claims against Npower.
Guide by Hambridge
Edited by Billing