Home Group Data Breach Compensation Claims Guide – How Much Compensation Can I Claim? – Amounts For Home Group Data Breach
Home Group is a housing association based in the North East of England. To help manage the tenancies of around 55,000 properties it needs to hold personal, and sometimes sensitive, information about its tenants. Unfortunately, that type of information can be desirable to criminals. In this article, we'll explain how the General Data Protection Regulation (GDPR) and Data Protection Act 2018 has given individuals (data subjects) more control over the use of their personal data. In this article, we will look at how to determine valid data breach claims against Home Group. We'll also explain when compensation might be paid to cover any suffering caused by a personal data breach.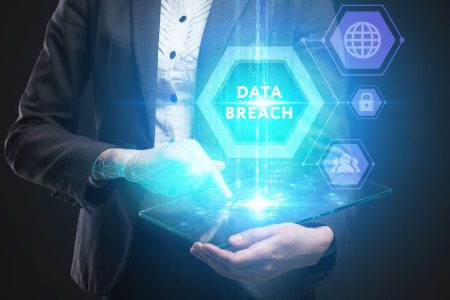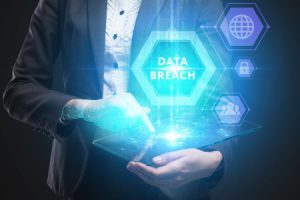 If you have been affected by a housing association data breach, then we could help you claim. Legal Expert's team of specialist advisors are happy to offer a no-obligation review of any claim. You will be given free advice on your options as well. If the claim is suitable, we could pass it to one of our specialist solicitors. If they accept your case, it will be funded by a No Win No Fee agreement.
Thinking of starting your claim right away? If so, please call on 0800 073 8804 today. If you'd like more information about housing association data breaches, please continue reading.
Select A Section
A Guide On Data Breach Claims Against Home Group
New data protection laws set out in the GDPR were introduced into UK law when The Data Protection Act 2018 was passed into law. The new legislation tightened existing laws and gives data subjects better control over the use of their information. Organisations (data controllers) who wish to process your personal data now require a lawful reason to do so. Furthermore, data controllers have is to try and keep personal information secure to try and prevent data leaks.
The Information Commissioner's Office (ICO) governs data protection in this country. If a data breach has occurred, exposing personal information then the ICO are able to initiate an investigation. If an organisation has failed to adhere to legislation and exposed a person's personal data the ICO could fine them. However, that process won't result in you being compensated if you have been harmed by the breach.
If you have suffered financial losses or been made ill by a data security breach, you could start legal action to claim compensation. If that is something you are interested in, we should explain the time limits. Generally, data breach claims have a 6-year time limit. Cases that centre on breaches of human rights are limited to a single year though.
Once you have finished reading this guide on data breach claims against Home Group, why not contact our team? We can support you by offering free legal advice and reviewing your claim. We could also partner you with a specialist solicitor from our team if your case is strong enough.

What Is A Data Protection Breach Claim Against Home Group?
In terms of starting a compensation claim, there are things that need to be proven you will need to prove that a data breach has taken place. This could be possible because you've been told about the breach by the housing association, the ICO has investigated, or the breach has been reported in the press. To claim for any suffering caused you will need evidence. Evidence that could help includes medical records, bank statements and documented financial losses.
A data breach is where an organisation has had a security incident and your personal information was accessed, destroyed, altered, lost or disclosed in an unauthorised manner. Breaches can include both digital and physical data.
While it is common for cybersecurity problems such as hacking, phishing emails, spyware, ransomware or viruses to cause data breaches, the GDPR also covers physical documents as well. Therefore, additional measures like locking filing cabinets should be introduced when storing personal data.

How Housing Associations Should Comply With The Data Protection Act
Housing associations will usually be defined as a data controller by the GDPR. That role has a number of data protection responsibilities. For example, when processing personal data, the following rules apply:
Data may only be processed using legal methods. They should also be fair and transparent.
Purpose limitation
Minimum amounts of personal information should be processed.
Data of a personal nature should be kept up to date.
Any data that is processed must be kept secure and confidential.
While there isn't a defined time limit, personal data mustn't be kept longer than necessary.
Data controllers are obliged to investigate if they become aware of a data protection breach. At the same time, they generally need to make the ICO aware of what has happened. If there is a risk of a data subject being harmed following a breach, they should be told about it.

Did Home Group Suffer A Data Breach?
Let's now look at a potential Home Group data breach that was reported in 2019. Personal data belonging to about 4,000 people may have been comprised. Home Group, a charity that provides rented homes may have suffered a data breach.
The incident was identified by a third-party cybersecurity expert and the vulnerability was fixed within around 90 minutes. However, the information that may have been exposed includes; names, addresses and contact details. It was reported that no banking information was accessed
A spokesperson for the Home Group explained that the hacker would have needed, "expert cybersecurity knowledge".
Source: https://www.bbc.co.uk/news/uk-england-50132533
To have a data breach claim assessed for free call our advisors. In a no-obligation chat, they can check your eligibility to claim data breach compensation.
How a housing association could potentially breach the Data Protection Act
Here are a few scenarios where a housing association might have breached the GDPR rules:
If personal information about you is posted out to the wrong tenant.
Where your personal data is verbally disclosed to another tenant.
If an email is sent to multiple tenants but the BCC field was not used.
Where paperwork is not disposed of securely and your personal data reaches the public domain.
We are able to offer advice for any type of data protection breach. Please call today and let us know what happened in your case.

Reporting A Housing Association Data Breach
As we have already discussed, the ICO won't be able to award compensation if you've suffered following a data protection breach. You might think, therefore, that it's not worth involving them. However, if they do investigate your case and issue a fine, their report could help you with your own legal proceedings.
Initially, you need to complain to the housing association directly. If you don't agree with their findings, you should escalate the complaint if it is possible to do so. After it has been 3-months since your last communication, you are entitled to ask the ICO to take a look. If they decide that the defendant has broken data protection rules, they could issue a substantial fine.
Compensation For Victims Of Data Privacy Breaches
Claiming for a housing association data breach is quite a complex task. You can't simply ask for a fixed amount from the defendant as you need to justify each part of the claim. Firstly, you will need to look at how you've been affected already and then you may need to look at future suffering too. It is important to get this right as you can only make a single claim.
Let's now look at the two main parts of a claim:
Material Damages
This part of the claim aims to reimburse any costs of financial losses you have incurred because of the data breach. While calculating your current losses should be quite simple, you might need to work out future losses too. For instance, if your personal information has been sold to criminals, you could continue to sustain losses until you have managed to switch all of your financial accounts.
Non-Material Damages
This part of your claim covers any injuries you have sustained as a result of the breach. Rather than physical injuries, these are more likely to involve psychiatric damage. Usually, your claim will begin with diagnosed conditions like anxiety or depression. After that, you may need to include future suffering in your claim as well. For example, if your anxiety means you trust people less in the future, it may have an impact on your personal relationships. This type of suffering is assessed by a medical assessment which we'll explain in the next section.
So, as we have shown, there is a lot to consider before you request compensation following a data breach. Therefore, we would advise that you hire legal representation. If your claim is suitable, we could partner you with a data breach lawyer from our team to help you. They will conduct a thorough review of your case to help fully understand how you have suffered. Please call today to see if we could help you begin your claim.

How To Calculate Housing Association Data Breach Claims
It's time to move on and take a look at potential compensation amounts that could be awarded for injuries caused by a data security breach. In an important case heard by the court of appeal (Vidal-Hall and others v Google Inc [2015]), it was decided that: Compensation can be sought for injuries caused by data breaches even if you've not suffered financially.
Compensation levels should be set at the same amounts as in personal injury claims. Therefore, we have provided some figures in our compensation table that come from the Judicial College Guidelines (JCG). Data breach lawyers, data breach solicitors courts and insurers may use the JCG to determine settlement figures. These amounts are known as general damages which is compensation used to cover pain and suffering.
Please use these amounts for guidance as each claim is unique. When you speak to our team, we should be able to estimate a more personalised figure for you.
| Injury Type | Severity | Settlement Bracket | Further Advice |
| --- | --- | --- | --- |
| Psychiatric (general) | Severe | £51,460 to £108,620 | The victim will be given a very poor prognosis. They're symptoms will cause them to be vulnerable, treatment is unlikely to help and they will struggle to cope with life in general and work. |
| Psychiatric (general) | Moderately Severe | £17,900 to £51,460 | The victim will suffer significantly and similarly to above. However, their prognosis will be more optimistic. |
| Psychiatric (general) | Moderate | £5,500 to £17,900 | There will be similar problems as listed above in this category too. However, the prognosis will be good because of a number of marked improvements already seen. |
| Post-Traumatic Stress Disorder | Severe | £56,180 to £94,470 | The victim will be unable to work and won't return to anything like pre-trauma levels of functioning. The symptoms will be permanent and affect all aspects of their life. |
It is important to say that you may need a medical assessment during your claim. That's because the severity of your injuries will determine how much compensation is paid. If you work with Legal Expert, we will try to make sure your assessment is held locally.
During the meeting, you'll be assessed by an independent medical specialist. They will use medical records and a series of questions to try and understand how you have been affected. After the meeting has concluded, the specialist will document your current injuries and future prognosis. Their report will then be forwarded to you or your data breach solicitor if you have decided to use one.

Claiming For A Housing Association Data Breach
Now we are quickly going to re-cover the process of claiming for a breach of the GDPR. Your first action should be to raise a formal complaint with whoever you blame for your suffering. If you are not happy with their response, you should escalate the complaint where possible.
When you've not heard anything from the company for 3-months, you can begin legal proceedings and ask the ICO to investigate if necessary. At this point, you may wish to contact us for free legal advice.
If we accept your case, and you'd like one of our solicitors to represent you, then they will explain whether an ICO investigation will help your case or not. In some cases, it might be possible to reach an amicable conclusion to your case without one.

How A Specialist Solicitor Could Help You
So, if you are looking for legal representation to help you claim, where do you begin? Do you search for a local data breach lawyer, ask a family member for a recommendation or do you search through online reviews? Well, you could do any of these things or you could contact our free advice centre to make things easier.
When you call, we'll answer as many questions about your claim as required. Furthermore, we will assess your claim on a no-obligation basis. If that leads us to believe that you have a reasonable chance of success, we could refer you to a solicitor from our team. For claims they take on, they will:
Conduct a thorough assessment of your case to understand how you've suffered.
Book a local medical assessment.
Prepare your case and submit it to the defendant.
Manage all communication with the defendant or their insurer.
Provide regular updates to you and answer any questions.
Try to make sure that any compensation you are paid is at the right level.
Please use the number above to contact our team today.

No Win No Fee Data Breach Claims Against Home Group
We often hear that potential claimants delay making a claim due to worrying about the cost of hiring a data breach solicitor. We understand that and it is the reason our solicitors work on a No Win No Fee basis for claims they take on.
To begin your claim, a solicitor will review it with you. If they believe it's suitable, and you are happy to continue, they will provide you with a Conditional Fee Agreement (CFA). The CFA tells you what the solicitor has to do before they are paid. In general terms, it shows you that:
Your claim can begin quickly as there aren't any upfront solicitor fees.
You won't need to cover any solicitor's fees during the claim.
Should your claim fail, there won't be any solicitor's fees to pay at all.
In fact, the only time the solicitor will be paid by you is if they win your case. If that happens, a success fee will be deducted from your compensation award. This is a percentage of your settlement amount that's listed in the CFA so you will know about it before you begin your case. By law, success fees are capped.
Why not call today so we can check if your case is suitable for our No Win No Fee service?

Talk To A Data Breach Specialist
Legal Expert is here to help if you have decided to discuss your claim. If you would like information on your options, you can:
You can call us about making a housing association data breach claim 24-hours a day. Following a free case review, we could partner you with a No Win No Fee solicitor from our team.

Learn More About Housing Association Data Privacy
Finally in the last part of our guide on data breach claims against Home Group we are going to supply some useful documents that might be helpful. If there is anything else you need, please get in touch.
Data Protection – A government page that sets out some of your data protection rights.
Deleting Data – The ICO explains when you can ask for personal data to be deleted.
Post-Traumatic Stress Disorder – Detailed NHS information on how PTSD is diagnosed and treated.
So that we can demonstrate what other claims we can help with, we have included some further guides below.
Medical Misdiagnosis – Information on claiming for suffering caused by a misdiagnosis.
Manual Handling Claims – Details on when you could be eligible for compensation for injuries caused by lifting at work.
Slip, Trip Or Fall Claims – Advice on claiming if you are injured following a fall caused by somebody else.
Other Useful Compensation Guides
Data Privacy Breach Statistics
We are now going to take at some ICO statistics relating to data breaches. The statistics are for land or property services in general rather than relating to the Home Group Newcastle.
These figures relate to non-cyber security breaches in the period 1st July 2020 to 30th September 2020. Source.

FAQs On Housing Association Data Privacy
Now we are going to quickly answer some common questions about housing associations
Are housing associations private?
In the UK, housing associations are responsible for providing low-cost social housing. They are private organisations that are non-profit making.
Can personal data be shared without permission?
Under the GDPR rules, personal data can be shared without your permission if there is a lawful reason. For instance, an employer may legally have to disclose your information to HMRC. Another example is when the organisation believes there is a threat to life.
Can I take legal action against my housing association?
You could be entitled to claim against your housing association if a data security breach has occurred involving your personal data and you have suffered as a result. Suffering can relate to psychological injuries or financial losses.
Written By Hanbridhe
Edited By Melissa.