Novitas Motorcycle Insurance Compensation Claims Guide
If you've been injured in an accident with a motorcycle, there's a chance that their policy has been brokered by Novitas insurance. Although the other person involved in the accident might give details of another insurance company, this guide is going to explain how you could claim against an insurer provided by Novitas for injuries sustained in an accident caused by one of their policyholders. We'll look at what types of accidents could happen, what underwriters do and when you could be eligible to claim. We'll also look at how much insurance you could be paid.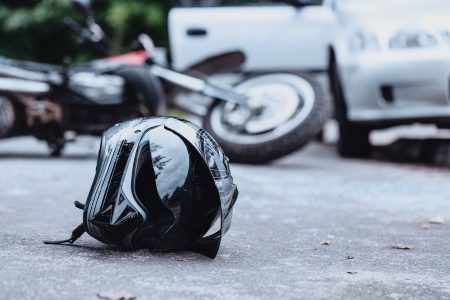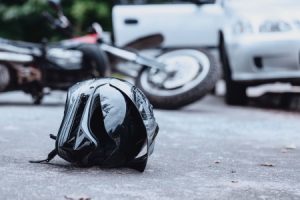 Legal Expert is a specialist in helping people bring personal injury claims. We provide a no-obligation assessment of any claim and free legal advice too. If your claim is strong enough, you could be referred to one of our specialist solicitors. They work on a No Win No Fee basis for all claims that they handle.
To begin your claim today, please call 0800 073 8804 right away. Alternatively, please continue reading to find out more about when you could make a claim.
Select A Section
A Guide To Novitas Motorcycle Insurance Claims
Novitas is a specialist motorcycle insurance agency. They aren't an insurance company but are an agent of a number of leading UK insurers.  As well as brokering motorbikes policies they also offer quad bike insurance.
As a result, if you're involved in an accident, the rider involved might not mention Novitas as they won't have purchased the insurance from them directly. In reality, that should not matter as your solicitor will handle the claim on your behalf and ensure it's directed at the right company.
When you go through this guide, you'll find out about the types of injury you could claim for, such as a motorcycle head injury, what evidence you need to support your claim and what you can include in your claim. We'll also provide advice on what insurance companies consider when handling claims and how a personal injury solicitor could help you receive a fair compensation settlement.
Our advice regarding legal support is that you begin as soon as possible. That's because there is a personal injury claims time limit. In general, this is 3-years from the date of the accident. While that sounds like a long time, your solicitor will need to perform a number of tasks such as evidence gathering, arranging medical assessments and preparing the claim. Therefore, the sooner you can begin, the better.
Our team of specialist solicitors has 30 years' experience handling claims for injuries sustained in road traffic accidents. They'll provide you with regular updates regarding the claim and handle all communications on your behalf.
When you've completed our guide, if you'd like any further information, please call a member of our team. They'll answer any questions you may have and could help you begin your claim once you're ready to do so.
What Are Claims Against Novitas Motorcycle Insurance Policies?
The type of claim you might make against a policy that's been brokered by Novitas insurance include accidents involving:
Motorbikes or motorcycles.

Quad bikes.

Scooters or mopeds.

Couriers or food delivery motorcyclists.
Essentially, you could claim for any type of road traffic accident, in which you were injured, where the policyholder was negligent and responsible for the accident.
If you're unsure whether you're eligible to claim, please speak with an advisor. Once they've assessed your claim, for free, they'll let you know whether you could be compensated.
When Could I Make A Motorcycle Insurance Claim?
So, if you've been involved in an accident involving a motorcycle, what could you claim compensation for? Here are some examples:
Damage to your own vehicle. This could be a car, van, moped, scooter or motorcycle, amongst others.

Any injuries you've sustained as a result of the accident. You could also claim if you had an existing injury which was made worse by the accident.

Specific injuries related to road traffic accidents, such as whiplash or concussion.
When you're offered a motorcycle injury settlement from an insurer, it's important that it covers all of your injuries and financial losses. That's because, once you've settled a claim, you can't go back and ask for more compensation later. That's why having a specialist solicitor on your side can really help. Their experience should mean they check everything with you prior to submitting a claim. They'll look at your initial injuries and losses, but they'll also use medical specialists to determine whether there could be any long-term suffering that you might need to claim for.
What Are Insurance Underwriters?
As already mentioned, Novitas is not an insurance company, but an underwriting agency working for many of the large UK insurers.  An underwriter's job is to evaluate the risk of insuring a motorcyclist to work out if it's profitable for an insurance company to provide a policy. Once the level of risk has been identified, the underwriter will set a price (or premium) that the customer will pay in exchange for the insurer taking on the risk.
In some cases, an insurer may use their own underwriters to determine the premiums a customer will pay. However, in the case of an underwriting agency, the insurer will authorise the agency to set the price and issue the policy to the customer.
Insurance brokers can try to obtain different prices for their customers by asking multiple underwriters for their best price to provide the cover. In general, once a policy has been provided, all administration of their policy, such as claims handling, will be performed by the insurer's staff and not the underwriter.
What Insurance Companies Consider Before Settling A Claim
If you're claiming against your own insurance policy following an accident (something we don't usually advise you to do), then your insurer will consider a number of things before settling. These can include:
Whether you were named on the insurance policy.

If you were riding to work without business cover on your insurance. You might be covered for social, domestic and pleasure, including commuting, but if you weren't riding to your usual place of work, you may not be covered.

Where parents have purchased bike insurance for their child's bike because it's cheaper, the child won't be covered if they were not named on the policy.

If the motorbike has been modified but the insurance company were not informed, then the policy might be invalidated.
Some of the reasons listed above are often listed as assumptions when you sign an insurance policy. While the insurer might not check them at the time you sign up for the policy, they could do when settling a claim. Therefore, you should ensure all of the assumptions are correct at the time of purchase to ensure you're fully covered.
What Should I Think About Before Accepting An Offer?
Something you should bear in mind before agreeing to settle an insurance claim is that insurers will be acting in their best interest and not yours. This means that any offer they make to you directly could be less than you'd receive if you claimed via a solicitor. While it might be desirable to settle the claim early, you might be missing out on compensation that you could come to rely on later.
Before accepting any offer from an insurance company, here are some of the things you should consider:
You're under no obligation to accept any offer presented to you. Remember it could be lower than what you'd have been offered when using a solicitor or through the courts.

If you've suffered any injuries, ensure you seek medical advice before accepting an offer. A medical assessment could identify long-term problems that you may need additional compensation for.

There's no need to accept an offer quickly. As mentioned earlier, there's a 3-year time limit for settling compensation claims.

If you're asked to sign anything by the insurer, make sure you understand what you're signing for.

There's no obligation to use a solicitor suggested by your insurer. You can appoint your own at any point during the claims process.
Remember, insurers will consider their own company's interests before yours. That means, they'll try to settle for as little as possible but that might mean you miss out on the compensation you need to help you later on.
When To Approach A Solicitor About Your Case
We believe that you're more likely to receive a fair settlement from an insurer if you have a specialist solicitor representing you. Our personal injury solicitors can:
Review your case to make sure it's viable.

Arrange a medical assessment with a local medical specialist so that your injuries are fully understood.

Help you to make sure all aspects of your claim are considered before your claim is submitted.

Handle all communications and try to counter any arguments that the insurer makes to try and ensure you receive the right level of compensation.
As our solicitors will be thorough when preparing your claim, it might take a little longer than if you claimed directly. However, they'll act as swiftly as possible and the additional time taken could make a big difference to the amount of compensation you receive.
Please get in touch as soon as possible to discuss your claim and to start the claims process.
Information And Evidence To Provide Your Solicitor
When you make any type of motorcycle injury claim, you'll need evidence to support your claim. It will need to show what happened, who was to blame and the injuries that you suffered. Therefore, if you're involved in an accident, you could:
Photograph the scene of the accident before any vehicles are moved if it is safe to do so.

Gather details from any witnesses.

Locate any CCTV footage or dashcam footage that captured the accident.

Request copies of medical records from your GP or the hospital that treated you.

Photograph any visible injuries.
Medical records are a key part of your claim. They can help to prove the exact nature of your injuries and any treatment you underwent. So, even though taking the steps above might seem time-consuming, they could really help make the claim easier.
If you need any advice regarding the evidence you've collected, please ask a member of our team.
Making A Motorcycle Accident Personal Injury Claim
To make a claim for a motorbike accident, you'll need to prove that:
You were owed a duty of care by the defendant. All road users have a duty of care to protect others, so this is almost always true.

That the defendant breached their duty of care in some way and caused an accident to occur.

That you were injured in that accident.
You could claim against a rider whose policy has been obtained through Novitas motorcycle insurance if they caused an accident with you and you were a car driver or passenger, pedestrian, cyclist, motorcyclist or any other type of road user who was injured.
In some cases, the defendant will be solely responsible for the accident and you'll receive compensation accordingly. However, you could also claim if you were partly to blame. In these cases, known as split-liability, your solicitor and the defendant's insurance company will agree how much you were to blame. For instance, they might decide on a 75:25 per cent split. The claim would continue as normal, but you'd receive 25% less compensation when it is settled.
Motorcycle Injury Compensation Claims Calculator
Now that we've reviewed why you could claim compensation against an insurer provided by Novitas motorcycle insurance, we're going to look at the amount of compensation you could receive. The table below has been provided instead of a personal injury claims calculator which can be difficult to use. The figures show how much compensation could be paid for specific injuries. They're based on a set of guidelines produced by a legal organisation known as the Judicial College. Because there are so many different injuries that could be sustained, this list isn't comprehensive. Please call and speak with us to discuss your claim for a more accurate compensation estimate.
| Type of Claim | Severity | Compensation | Further Details |
| --- | --- | --- | --- |
| Neck Injury | Severe | £42,680 to £52,540 | Where an injury causes a dislocation or fracture (or severe damage to soft tissues) that lead to a significant and permanent disability. |
| Neck Injury | Minor | £4,080 to £7,410 | Soft tissue damage to the neck where fully recover occurs, without surgery, between one to two years. |
| Back Injury | Moderate | £26,050 to £36,390 | Examples in this category include crush or compression fractures of the lumbar vertebrae causing a substantial risk of osteoarthritis. |
| Back Injury | Minor | Up to £7,410 | Where a soft tissue injury takes between 3-months and 2-years to recover without surgery. |
| Shoulder | Serious | £11,980 to £18,020 | A dislocate shoulder with damage to the lower part of the brachial plexus which causes neck and shoulder pain. |
| Wrist | Fracture | In the region of £6,970 | This category covers injuries like an uncomplicated Colles' fracture. |
| Hip | Moderate | £24,950 to £36,770 | A hip injury deemed significant but where any permanent disability is not major. |
| Leg | Less Serious | £16,860 to £26,050 | Serious soft tissue injuries or fractures where an incomplete recovery is made leaving disabilities like a limp or defective gait. |
As every claim is compensated based on how severe any injuries are, it is paramount that your personal injury solicitor can prove the true extent of your injuries. Otherwise, you might receive less compensation than you should. As part of the personal injury claims process, our solicitors can arrange for you to see a medical specialist local to your area. They will assess you, ask various questions, and review your injuries. Then they'll prepare a report which details how you were injured, what suffering was caused, and if there will be any long-term suffering.
Could I Claim Compensation For Costs And Losses?
As part of your motorcycle accident claim, your solicitor is able to claim for two heads of loss: general damages and special damages. In the previous section, the compensation table provides examples of payments made to cover general damages. These are designed to cover any loss of amenity as well as pain and suffering.
Special damages are designed to compensate you for any financial losses linked to your accident. When making a Novitas motorcycle insurance claim, your solicitor could ask for:
Medical Expenses.


Even though you'll probably receive treatment on the NHS, the cost of prescriptions, over the counter medicines and other treatments could soon add up. Therefore, you could claim these costs back.

Care Costs.


In cases where you require support while you're recovering, you could claim back any care expenses. For instance, if a friend or family member looked after you, an hourly rate for their time could be calculated and claimed back. Also, you could ask for any professional carer's fees to be included too.

Travelling Costs.


During your recovery, you might need to visit a GP, pharmacy or hospital on multiple occasions. This means you could be entitled to claim for fuel, parking and other travel-related expenses.

Lost Income.


Where your motorbike injury means you need time off work for medical appointments or to recover, you could claim back any lost earnings. For instance, if your employer only pays statutory sick pay, you could claim back the difference between SSP and your normal income.

Damaged Property.


If any item of personal property is damaged in the accident, you could ask for the cost of repairing or replacing it. This might include clothing, jewellery or your mobile phone.
Please try to keep receipts, bank statements and payslips to help prove your special damages claim.
No Win No Fee Motorcycle Accident Damages Claims
One of the biggest worries when considering a personal injury claim is the cost of hiring a legal team. To reduce your financial risk and to give you the confidence to seek compensation, our specialist solicitors work on a No Win No Fee basis.
A claim begins with an assessment of the case by your solicitor. Should they agree your claim has merit, they'll provide you with a No Win No Fee agreement (also known as a Conditional Fee Agreement or CFA) to sign.
The CFA is important because it makes it clear that:
There are no upfront fees required for the case to begin.

You don't have to pay any fees during the claim.

If the case is lost, you won't have to pay the solicitor's fees.
When a case is won, the solicitor can ask for a small contribution towards their costs known as a success fee. Don't worry about this too much though as they're legally capped. The success fee, which is a percentage of your compensation deducted at the end of the claim, is listed in the CFA so there won't be any surprises at the end of the process.
To find out if you can claim compensation using our No Win No Fee service, please contact an advisor today.
Talk To Our Team
If you'd like to discuss making a claim against a policy brokered by Novitas motorcycle insurance, then we'd love to help you. Here are our contact details:
You can call and speak directly to a specialist advisor on 0800 073 8804
You can send details of your claim by email to info@legalexpert.co.uk.
We provide a live chat service so that you can discuss your claim with an online advisor.
Or, finally, you could ask for a call back by completing this online claims form.
When you contact us, an advisor will begin by reviewing your claim with you. They'll look at what happened, how you were injured and any supporting evidence you can supply. If your claim seems viable, they'll connect you with a specialist personal injury solicitor. If they agree to help with your claim, it'll be on a No Win No Fee basis. Call today to find out whether we could help you claim any compensation you might be entitled to.

Essential References
This is the final section of this guide about claiming against a policy brokered by Novitas motorcycle insurance. We hope you've found the information useful and informative. To provide further assistance, we've provided some additional guides and relevant links below.
Motorcycle Highway Code – Sections 83 to 88 of The Highway Code aimed specifically at motorcyclists.
Concussion Guide – Information from the NHS about what to do if you suspect you've been concussed.
ROSPA – The Royal Society for the Prevention of Accidents is a UK based charity.
You can also learn more about motorcycle accident claims below:
Written by Hambridge
Edited by Billing