Devitt Insurance Bike Motorcycle Insurance Claims Guide
Within this guide to insurance claims involving Devitt Bike Insurance, we are going to examine some of the kinds of circumstances that could lead to a personal injury claim. We will look at why you might be eligible to make a claim against someone who acquired a policy through Devitt motorcycle insurance, and the process of preparing for and starting your claim.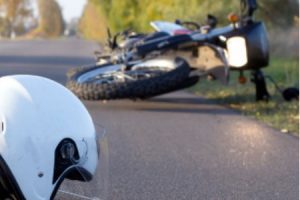 This guide contains all the basic information you need to educate yourself about making road traffic accident claims. However, each claim and the circumstances leading to it are generally unique. Because of this, you may have specific questions about your own claim that you don't find the answer to in this guide. If so, all you have to do is reach out to our claims team on 0800 073 8804, any time of the night or day, and a claim advisor will provide you with all of the help you need to get your claim underway.
Select A Section:
A Guide To Devitt Insurance Motorcycle Insurance Claims
This online guide to motorcycle insurance claims involving Devitt Bike Insurance is also applicable to all bike policies. It should give you a sound grounding in the reasons a claim could be made in the first place, how to deal with the insurer involved in the claim, the financial implications of claiming and how to engage a personal injury lawyer to help you.
This guide commences with an explanation of what claims against Devitt Insurance (DI) are, and also why their motorcycle policies are different from general motor insurance policies. We follow this section up with some general information about dealing with insurance firms. This includes the kinds of situations that could lead to a claim, the role of the underwriter in the claims process, and what to do if your claim is denied. Additionally, we have included sections that relate to how to respond to a pre-medical or early settlement offer, and why in many cases, a solicitor could be able to help you win a higher level of compensation than you could by handling your claim on your own.
The next part of this guide moves on to cover certain legal and financial aspects of the claim. You will find a list of the kinds of information you could provide your solicitor that could help support your claim. We have also given information on the concept of eligibility and the precursors to making a claim. We then move on to the financial side of things, with a table showing compensation ranges for different kinds of injuries, and a list of some of the common types of damages that might be applicable to your own claim. Lastly, we introduce our main service offering and try to show why using a No Win No Fee lawyer might be the best option for you.
If you have any questions about the process of making personal injury claims that this guide doesn't cover or specific questions in relation to your own situation, you can call our claims team on the telephone number at the bottom of this page. They are available 24/7, 365 days of the year. One of our expert advisors will answer all your questions, evaluate your case, and help you move your claim forward.
What Is A Bike Accident Claim Through Devitt Insurance?
First of all, we need to explain that this guide doesn't just cover motorcyclists who need to claim against their own insurance. It also covers any road user who is injured in some kind of road traffic accident, such as a motorcycle accident, because of the actions of a person who acquired their insurance policy through Devitt Insurance. We will explain how the claims process differs between these two possible types of claims below.
DI provides a range of insurance products designed to fulfil the special needs of motorcyclists. This includes dirt bike insurance, low mileage or classic bike insurance, and small bike or scooter insurance. This means that when a rider needs to make a claim, they are dealing with an insurance broker that understands the kinds of risks and hazards a motorcyclist faces, and how they are caused. This could simplify the claims process for them.
If you have any questions about making a claim against someone who obtained a policy through Devitt Insurance, our claims team is here to help. Talk to a claim advisor to have all of your questions answered.
When Do Insurance Companies Pay For Bike Accidents?
There are many reasons why a person might end up in a situation whereby they are eligible to make a claim against someone who took out a policy through Devitt Insurance. In reality, though, some reasons are more common than others, such as:
A motorcyclist making a claim for a bike being stolen that was covered by a DI policy.

A rider making a claim for damage to a bike that was covered by a DI policy, for which no blame can be attributed.

A biker making a claim for injuries or financial loss suffered due to a road traffic accident, for which no single entity was wholly at fault. This is called a split liability claim, and each party involved will claim against their own insurance.

Another road user that has suffered physical harm or financial loss due to an accident that was caused by a motorcyclist that is insured through DI.
These are often the main shapes that compensation claims could take. If you would like to find out whether you might be eligible to claim in your own circumstances, speak to a claim advisor today to have your claim evaluated.
Are Policies Directly Provided By Devitt Insurance?
Devitt Insurance is an insurance broker. The British Insurance Brokers Association (BIBA) has some good information about how brokers should act. What this means is that Devitt insurance uses underwriters and sells policies that are managed by those underwriters. Therefore, if a claim is made, it would not be against DI, but the policy provider. In effect, Devitt is a middle man. 
This can potentially muddy the water when it comes to making a claim, as having an additional party involved that can affect the outcome of a claim is a complication. Especially if we consider it is in the best interest of an underwriter to pay out as infrequently as they can, and as little as they can when they do payout.
If you would like some help and advice about dealing with an underwriter as part of the claims process, please talk to our claims team and ask them any questions you may have.
Will My Insurance Provider Pay My Claim?
When you make a claim against your own motorbike insurance, or you are a third party claiming against the insurance of a rider who caused an accident, it is not uncommon to have a claim initially refuted. There are several reasons this could happen, such as:
You have provided insufficient proof that the loss or harm you suffered was the result of the incident, and would not have happened if the accident had not taken place.

You have sent insufficient documentation to prove financial loss you are trying to claim for.

You were not acting within the policy wording and the terms and conditions of your policy.

You were breaking the law, such as riding a bike without a current M.O.T.
All of these are reasons why an insurer might initially deny a claim. A solicitor can help you solve this problem by building your case and providing you with the legal expertise needed to defeat the defendant's arguments. Our panel of solicitors, with over 30-years of experience, can help you in this way. Call our team to get started.
Dealing With An Insurance Company And Considering Offers
If you have suffered an injury in a road traffic accident, such as a motorcycle injury, you will need to inform the insurer responsible for the party that caused the incident. When you do this, the insurer might send you an offer to provide free legal assistance to make your claim. Or they could offer you an early or pre-medical settlement.
Before accepting such offers you should think carefully. Signing on for free legal help will generally involve you agreeing to some degree of limited liability on the behalf of the insurer. If you accept a pre-medical settlement, the amount you are offered will not have taken into account your injuries and the effect they will have on your life.
You can speak to one of our claim advisors for some free legal advice on how to deal with such offers from an insurer. They can also explain how we can help you to make a claim.
Why Work With A Solicitor On Your Insurance Claim?
In the previous section, we explain why a claim against a policy obtained through Devitt bike insurance might be denied. If this happens to you, then you are going to need expert legal help to proceed with your claim. An accident and injury lawyer can help you to:
Prove the extent of your injuries and any financial loss you have suffered.

Advise you on any steps you should take, such as getting yourself a medical examination.

Preparing your claim and collating evidence to support it.

Processing your claim for you.

Being your representative in court if a legal decision is needed.

Value your claim and telling you the level of damages that might be appropriate to attempt to seek.
All of our solicitors are experienced in providing this kind of legal help and can assist you in getting the compensation you are entitled to. Please call our claims team today to proceed with your claim.
What Documents And Evidence Does My Solicitor Need?
In the prior section, we explained some of the ways that a solicitor can help with your claim for a motorbike accident. However, in order for them to be able to reach a successful resolution to your claim, you will need to provide them with the information they need to do so. This might include:
Details about your vehicle and your insurance.

Details of the insurance of all other parties involved in the accident.

If the police attended the scene, or you reported the accident to them, get the police accident number.

Any medical evidence that can show how bad your injuries are/were.

Documented proof of any financial losses that you wish to claim for.

Any evidence you might have, such as photographs of the cause and scene of the incident.

If there were any witnesses to the incident, give your solicitor their contact details.
If you want some additional help and advice about what information you might be best to provide your legal team, please call and speak to one of our claim advisors; they can help you further.
When Could You Also Claim For Compensation?
For a personal injury solicitor to be able to process a claim for you, then you need to be eligible to make a claim. There is a range of criteria that could apply in this situation, such as:
There is a personal injury claims time limit that you will need to begin your claim within. This is often 3 years from the date of the accident. 

Unless you are making a split liability claim, you will need to be able to prove a third party caused the accident, at least partially.

You will need to prove that you suffered harm that was caused by the accident, and that otherwise would not have happened.

Only people over the age of 18 can make a claim in the UK. Younger people will need a litigation friend to make a claim for them unless they elect to wait until they turn 18, at which point, they have until their 21st birthday to claim.
These are just some of the things that can affect your eligibility to make a compensation claim. If you want to have your claim validated to make sure you have a basis for a claim, please talk to our team today.
Calculating Motorcycle Injury Compensation Claims
The figures you can see in the table below have been taken from the published guidelines of the Judicial College. These are used by the legal system as a guide to valuing claims. You can see example injuries and the range of compensation they might be worth. You might also be able to use a personal injury claims calculator to get a rough estimate of your claim.
| Type of Injury? | How Severe? | Compensation |
| --- | --- | --- |
| Injured hand | Moderate to serious | Up to £58,100 |
| Injured arm | Simple fractures to severe | Up to £122,860 |
| Injured back | Minor | Up to £2,300 |
| Injured foot | Modest to very severe | Up to £102,890 |
| Injured leg | Less serious to very serious | Up to £85,600 |
| Injured head/brain | Minor | Up to £11,980 |
A solicitor can give you a more accurate idea of the level of compensation you might be able to claim by assessing your unique circumstances. If you would like to go ahead with this, please contact our claims team today; they can assist you and arrange for one of our solicitors to value your claim for you.
Additional Damages You Could Claim After A Motorcycle Accident
When you successfully make a bike insurance claim, the settlement you are offered out of court, or awarded in court, is going to be calculated on the types of damages you have suffered.
The compensation you receive may be split in two. The first is general damages, which is related to physical harm and are calculated based on the suffering the claimant went through, the prognosis for recovery, and the trauma of treatment. Such as:
Traumatic treatment.

Permanent impairment.

Psychological harm.

Pain and suffering.

Shock and trauma.
The second is special damages and is related to financial loss stemming from the injury. Any loss incurred that the claimant intends to claim for must be supported by documented evidence. Special damages might include:
Lost income.

Lowered future earning potential.

Private healthcare.

Private nursing and care.

Ad-hoc out of pocket expenses.
One of our claims team can tell you the kinds of damages you might be able to claim for based on your case. Call them and explain your situation first.
No Win No Fee Motorcycle Accident Claims
A No Win No Fee solicitor working under a Conditional Fee Agreement (CFA) can both minimise the financial risk of making a claim and provide you with the kind of expert legal help you need.
Under a CFA, no fee is charged at the start of a claim, or while it is processed. If the claim is a failure, the lawyer won't ask to be paid their fee. They may ask for a small success fee (capped legally) if the claim is a success, which can be collected out of the compensation payment they receive for you.
Contact Legal Expert Today
Have you suffered a motorbike injury? Do you have questions about your claim or the motorcycle insurance claim procedure? If so, our team is here to help you. They can answer your questions and also arrange for one of our solicitors to help you. Click here to speak to our claims team or call us on 0800 073 8804. Lines are open 24 hours a day, 365 days a year, so you are only a phone call away from the legal help you need to get the compensation that you are entitled to. Our panel of solicitors has over 30-years of experience helping claimants get the maximum settlement possible. They can help you the same way.

Essential References
You can also learn more about motorcycle accident claims below:
These external pages all have information related to this type of claim, and could be useful:
British Motorcycle Foundation Information About Safety
Facts About Motorcycle Casualties
Written by Wheeler
Edited by Billing