MotorCycle Direct Insurance Compensation Claims Guide
If you're involved in a road traffic accident involving a motorcycle, you might be able to claim compensation if the rider caused the accident through negligence and was therefore responsible for your injuries. In this guide, we're going to look at claiming against a rider who has purchased their policy through MotorCycle Direct Insurance. We'll review how the claims process works, how much compensation you might be entitled to and the situations in which a specialist solicitor might help you receive a higher compensation payment.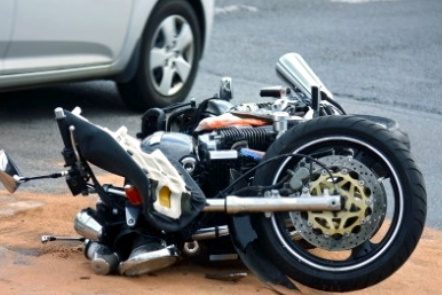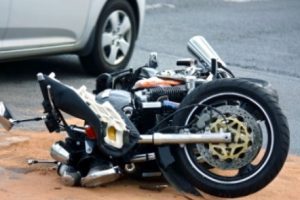 Legal Expert can help with motorcycle insurance claims by providing free legal advice and a no-obligation assessment of your claim. If your case is strong enough, we could put you in touch with one of our solicitors who'll work on a No Win No Fee basis if they agree to take your claim on.
To begin your claim today, you can call us on 0800 073 8804. If you'd rather find out more about making an insurance claim for a motorcycle accident, please continue reading.
Select A Section
A Guide To MotorCycle Direct Insurance Claims
MotorCycle Direct was formed in 1997 and provides insurance for motorbike and scooter owners. Although they are the customer's point of call for all sales and insurance queries, any policies they sell are underwritten by different insurers on their panel. During this guide, we'll explain how you could go about claiming against someone who purchased a policy through MotorCycle Direct following a road traffic accident.
Our key piece of advice is that you should seek legal advice as early as possible. That's because there's a personal injury claims time limit of 3-years to make your claim. This will usually begin from the date of your accident. Also, starting your claim as early as possible will allow your solicitor enough time to gather any evidence required and complete all of the tasks associated with making a claim.
According to government motorcycle accident statistics, in 2018, the highest rate of casualties was for motorcyclists. They suffered an average 5,674 casualties per billion miles travelled compared to car drivers and passengers who suffered 223 casualties over the same distance. This shows why motorcyclists are deemed vulnerable road users. At the same time, a motorcyclist can be the cause of an accident which means you might need to claim compensation from them.
As we progress, we'll look at what you could include in your claim. We'll also look at what you can do if the insurer disputes your claim. After you've finished reading this guide, if you have any further motorbike insurance-related queries, please speak with a member of our team. Any advice they provide is free and they could help you find out whether you're eligible to claim compensation for your injuries.
What Is A MotorCycle Direct Motorcycle Insurance Claim?
As with car insurance policies, a motorcyclist can purchase:
Third-party only insurance.

Third-party, fire and theft insurance.

Or fully comprehensive insurance.
They can also add additional items such as helmet and leathers cover and even road rage cover. Whatever type of policy they have, if their negligence led to an accident in which you were injured, their insurance policy will provide cover if you decide to claim compensation.
To make any form of personal injury claim against somebody else, you'll need to prove:
That you were owed a duty of care by the defendant. All road users owe each other a duty of care, so this part is quite straightforward.

The defendant breached their duty of care and caused an accident to happen.

You suffered injuries (physical or psychological) as a result of the accident.
If all of the above is true in your case, you could be entitled to claim compensation.
When You Can Make A Claim On Your Motorcycle Insurance
You might think it'd be easier to claim against your own insurance policy if you're involved in an accident. You might want to claim for damage to your vehicle or any personal injuries such as whiplash. However, we'd only really recommend you do so if you were liable for the accident. That's because claiming against your own policy can have a dramatic effect on the cost of your insurance premium.
For instance:
You might lose some or all of your no claims bonus.

There might be a policy excess that you have to pay.

You might need to cover your insurer's legal fees.

The price of your policy might increase for many years following a claim.
Therefore, if you believe that your accident was caused by the other road user involved, we'd advise the claim is made against their policy and not yours. While this may take a little longer, you could be compensated fully and there will be no effect on your policy price in the future. Please discuss what happened with a member of our team to review whether your claim is valid or not.
Does MotorCycle Direct Act As A Broker?
MotorCycle Direct Insurance policies are actually underwritten by other insurers. They act as a broker to try and find the best price for any policy you're considering. As a broker, they'll use their experience of the industry to try and match your policy requirements with the best-priced policy provider. Of course, price isn't everything and part of their job is to make sure the policy they supply provides the level of cover that you need. Unlike price comparison sites which refer you to the insurer, brokers like MotorCycle Direct are still your point of contact if you need to amend your policy or make a claim.

What Should I Do If My Insurance Company Disputes A Claim?
When you make a claim against an insurance policy, they may accept that their policyholder was liable for the accident, you suffered in the way you claim and that you've lost out financially too. They could then agree to meet your claim in full.
However, more often than not, they could dispute any part of your claim and refuse to pay out. That's why we believe it's best to have a specialist personal injury solicitor on your side. They will use their experience to obtain evidence to support your claim and counter any arguments regarding liability or the level of suffering.
Dealing with an insurer yourself is possible but it can be quite an intimidating process for somebody who's not used to the way they work or the legal jargon they might use.
If you let our solicitors deal with your claim on your behalf, you won't need to speak with the insurer or defendant directly. We'll handle everything and only contact you if a matter needs clarifying or to update you on the progress of your case.
Dealing With Insurance Brokers And Policy Providers
Any insurance company will always have their own interests at heart when settling a claim. That means any offer they make could be below what you're entitled to. Sometimes, you might be offered compensation if you settle quickly. In other cases, they might make an offer without any medical evidence supplied.
While settling quickly might seem like a good idea because you'll receive your payment quickly, it could also mean you're left out of pocket later on. Our advice is to let a specialist solicitor represent you in your claim. As part of the claims process, our solicitors will arrange for you to be seen by a medical specialist. They will assess your injuries to determine how you suffered initially and, more importantly, whether your suffering will continue in the future. This is something you'll need to factor in when you claim compensation. Otherwise, you may have to pay for medication and treatment or lose out on income which wasn't covered by an early insurance payment.
Could Solicitors Help Secure A Better Settlement?
We've made it clear throughout this guide that having a solicitor on your side could help ensure you receive the correct level of compensation. Due to their knowledge of the personal injury claims process, our solicitors don't jump the gun and accept the first offer they receive. They will discuss any offer with you and explain whether you should accept it or not. In many cases, the first offer you'll receive won't be the right one to accept.
You shouldn't worry about rejecting a claim as, in our experience, very few claims end up in court. Most insurers, as mentioned earlier, will be thinking of their own interests rather than yours when offering a settlement. Therefore, it's often the case that a solicitor can provide further arguments and evidence to support the level of compensation that's been requested. This can lead to some negotiation between all the parties involved in the claim before an amicable solution is agreed.
If you have any questions about how we could help you with your claim, please contact our team today. You can ask as many questions as you like and there's no obligation to go on and make a claim.
Information Helpful To Your Solicitor
All personal injury claims require evidence to prove what happened, how you suffered and who was to blame. Therefore, if you do suffer a motorcycle injury and would like to claim, you could use the following as evidence:
Medical records. If you visit a GP or hospital for treatment after the accident, these could be used to prove what injuries you sustained. Also, they'd show the treatment you underwent for your injuries.

Photographs of the accident scene. Where possible, and if it's safe to do so, try to take photographs of the accident scene before vehicles are moved. These can help indicate who was in what position at the time of the accident.

Witness statements. After your accident, it's a good idea to collect the details of any witnesses. Your solicitor may contact them for a witness statement to support your claim.

Helmet or dashcam footage. If there is any camera footage of the accident, it can be used to help prove liability. Try to obtain copies as soon as possible.

Photographs of injuries. If you have any visible injuries, photograph them where possible.
Could I Make A Claim For Compensation?
Whichever insurer's policy MotorCycle Direct Insurance sold to the defendant, there are several things you'll need to prove to be eligible to claim compensation. These are:
That the defendant owed you a duty of care. All road users owe each other a duty of care, so this will usually be the case.

The defendant breached their duty of care, causing an accident to occur.

As a result of the accident, you suffered some form of injury.
If you can prove the above, you could be entitled to begin a claim. However, there are some cases where you might be partially to blame for the accident. In these cases, you could still make a claim against the other road user. Your solicitor will work with the defendant's insurer to agree your percentage of the blame for the accident. If, for instance, they agreed you were 25% to blame, the claim would proceed as normal and the payment reduced by 25%. This is known as a split liability claim.
Motorcycle Accident Injury Claims Calculator
When you decide you want to make a personal injury claim, you'll probably wish to know how much compensation you could receive. It's important to state that every claim is different so it's difficult to provide an estimate until your claim has been assessed by a solicitor. Instead of a personal injury claims calculator, we've provided the table below which provides example compensation amounts for relevant injuries. The figures are taken from the Judicial College Guidelines (JCG) which is used by solicitors and insurers to help determine compensation amounts.
| Type Of Injury | Severity | Range | Information |
| --- | --- | --- | --- |
| Back | Severe | £36,390 to £65,440 | Injuries like disc lesions, fractured vertabrae or other back injuries which lead to chronic conditions and disabilities which result in ongoing pain and discomfort, impaired agility and could lead to depression. |
| Shoulder | Serious | £11,980 to £18,020 | A dislocated shoulder with damage to the lower part of the brachial plexus causing pain in the shoulder and neck. |
| Arm | Fracture | £6,190 to £18,020 | Simple fractures of the forearm are covered by this compensation bracket. |
| Elbow | Moderate | Up to £11,820 | Includes injuries such as lacerations or fractures of the elbow. |
| Wrist | Fracture | In the region of £6,970 | This category covers injuries like an uncomplicated Colles' fracture of the wrist. |
| Leg | Moderate | £26,050 to £36,790 | Includes severe crushing injuries and complicated or multiple fractures of a single leg. |
| Knee | Moderate | £13,920 to £24,580 | This bracket covers dislocation of the knee, torn cartilage or the meniscus causing minor instability or weakness. |
| Ankle | Modest | Up to £12,900 | The less serious, minor or undisplaced fractures, sprains, and ligamentous injuries. |
Injuries are defined in the JCG by their severity. Therefore, your solicitor has an important role to play to try and ensure enough evidence is supplied to prove the extent of your injuries. As part of the claims process, our solicitors will arrange for you to visit a local medical specialist. They'll perform a medical assessment and prepare a report. This will explain what injuries were sustained in the accident, what impact they had and if there is likely to be any ongoing suffering.
Damages Awarded For Costs And Financial Losses
In the last section, the compensation table showed figures for a head of claim known as general damages. This is the compensation awarded to cover pain, suffering and loss of amenity caused by your injuries.
As well as general damages, your solicitor can also claim for several special damages. These are designed to cover any financial costs incurred as a result of your injuries. The idea is to try and ensure you're no worse off financially than you were before the accident.
Here are some examples of special damages you could claim:
Medical expenses. While you'll probably receive free NHS treatment for your injuries, you might have to pay for medication. Therefore, the cost of prescriptions and other treatments could be claimed back.

Travelling costs. During your recovery, you may need to visit your GP, a hospital or a pharmacy on multiple occasions. If that's the case, you could ask for the cost of fuel, parking and other travel-related costs.

Care costs. If you need support during your recovery, you could ask for care-related costs to be paid. That could include a professional carer's fees. Alternatively, you could work out an hourly rate for a friend or family member who cared for you and claim for their time.

Lost income. If you need time away from work to recover, you could lose some or all of your income. If that happens, you could ask for these losses back. For longer-term injuries that impact on your ability to work, you could ask for future-lost income as part of your claim too.

Damaged property. If an item of your personal property is damaged during your motorbike accident, you could ask for the cost of repairing it. This could include your helmet, clothing and also a mobile phone.
No Win No Fee Compensation Claims For Motorcycle Accidents
It's fairly common to worry about the costs involved with claiming for a motorcycle accident. To reduce that worry and to give you the confidence to pursue the compensation you could be entitled to, our solicitors work on a No Win No Fee basis.
When one of our solicitors has reviewed your claim and agreed to take it on, they'll prepare a No Win No Fee agreement for you to sign. This is also known as a Conditional Fee Agreement (CFA).
The CFA is important as it explains that you don't need to pay any upfront fees, there are no fees to pay during the claims process, and you don't have to pay the solicitor's fees if the claim is lost.
Also, the CFA will explain that if the solicitor wins the case for you, they may ask for a small contribution towards their costs, known as a success fee. This is a percentage of your compensation that's deducted at the end of your claim.
Don't worry too much about the success fee as the CFA will explain the exact percentage you'll pay and legally they are capped. To find out if you're able to claim using our No Win No Fee service, please speak with an advisor today.
Contact Our Road Traffic Accident Claims Team
You've now come to the end of this guide about claiming compensation from somebody who purchased their policy through MotorCycle Direct Insurance. If you've decided you'd like to begin a claim with Legal Expert, then there are several ways to get in touch. These include:
Calling our specialist advisors for free legal advice on 0800 073 8804.
Using our live chat feature to connect with an online advisor.
Sending details of your claim by email to info@legalexpert.co.uk.
Or, we can arrange a call back at a suitable time if you complete our claims form.
The claims process begins when you get in touch with a member of our team. They'll review your case with you, look at who was to blame and any evidence you can supply. They could then refer you to a personal injury solicitor who specialises in road traffic accident claims. If your claim is taken on it'll be on a No Win No Fee basis.

Essential References
Thanks for reading this guide regarding claims against riders who purchased their policy through MotorCycle Direct Insurance. In this final section of the guide, we've provided some more relevant information from some external sources. There's also some more of our own guides listed. If you would like any further information, please don't hesitate to ask an advisor.
Motorcycle Highway Code – The section of the highway code dedicated to motorcyclists.
The Motor Insurers Bureau – This organisation can help you to claim compensation if you're injured in an accident involving an uninsured or uninsured motorist.
Motorcycle Accident Statistics – Some information from BRAKE, a road safety charity, comparing motorbike and car accident statistics.
You can also learn more about motorcycle accident claims below:
Written by Hambridge
Edited by Billing