Aviva Motorbike Insurance Compensation Claims Guide
In this online guide, we will provide the kind of information you are going to need to educate yourself about the process of making a claim involving an Aviva motorbike insurance policy.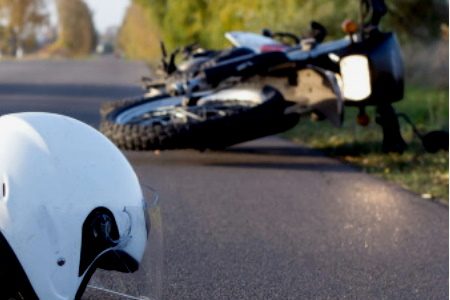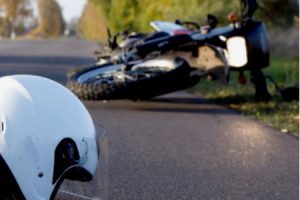 Whether you have suffered a motorbike injury, or are a third party injured in an accident with a rider who was insured by Aviva, this guide is for you.
If you have questions about using the services of a personal injury lawyer that are not answered by this guide, or just need some general help and advice related to making your own claim, then please call our team on 0800 073 8804.
Select A Section:
A Guide To Aviva Motorbike Insurance Claims
This guide is focused on motorcycle insurance claims and the insurer, Aviva. However, much of the information will relate to other insurance firms, not just Aviva.
We begin this guide with a general overview of what a claim against Aviva is and how two distinct kinds of claims will be covered. We support this overview with some information related to the most common reasons for making a claim. We look at the way that Aviva manages its policies, and whether or not they use a third-party underwriter or not.
The next part of this guide gives some information on how to deal with an insurance firm and also how to engage a solicitor to process your claim for you. We take a look at why an insurer might deny a claim, and what to do if this happens to you. We have added some general advice on how to deal with an early or a pre-medical offer, and try to show how a solicitor can help you in ways that could lead to you receiving a higher level of damages. We follow this section up with some advice on the kinds of information you will need to provide your solicitor. Finally, we go over the concept of eligibility and list some of the things that could lead to your claim being invalid in some way.
In the final sections of this guide, we will be discussing some of the financial aspects of the claims process. We have added a table of example injuries, and also the range of compensation they could potentially receive. We follow this up with a list of damages and detail some of the most common ones that you might need to claim for. Lastly, we will explain to you how a No Win No Fee claim works and try to show you why in some cases, using such a service is the best way to make personal injury claims.
Even though we have tried to be as detailed as possible with this guide, each claim has fairly unique circumstances. You could find that one or more of your questions are not answered by this guide. If so, we can still help you, all you have to do is contact our claims team. They are available 24 hours a day, 7 days a week. An expert advisor will answer your questions, evaluate your claim, and tell you how best to proceed with it. You can speak to an advisor on the number at the end of this guide or top of this page.
What Is An Aviva Motorcycle Insurance Claim?
Aviva offers specialist motorcycle insurance catering for motorcyclists with products such as multi-bike insurance, short-term insurance, limited mileage and classic bike insurance. What this means is that when a motorcyclist wants to make a personal injury claim against their own insurer, such as a split liability claim, they are dealing with an insurance company that knows the unique needs of bikers.
There is another side to claims against Aviva, though, and this relates to circumstances in which a road user is injured in an accident with a rider insured by the company. This could be a driver, passenger, pedestrian or any other road user.
If you have any questions about your own circumstances and want to know whether you could potentially be in a position to make a compensation claim, please speak to one of our claim advisors. They can take a look at your claim and tell you whether it is potentially valid.
What Accidents Or Injuries Are Covered By Motorcycle Insurance?
There are, obviously, many reasons why claims are made following a motorbike accident. In reality, there is a narrow range of reasons to make a claim, with any others simply being a slightly different version of one of these. For example:
As a third-party road user who is injured by the actions of a motorcyclist insured by Aviva:
For damage to a vehicle, or other private property.

For financial loss caused by an accident.

For physical or psychological harm caused by an accident.
As a motorcyclist insured by Aviva making a claim against their own insurance:
For the theft of or damage to a motorcycle that is insured by Aviva and where no blame can be attributed.

For physical or psychological harm caused in an accident, whereby blame cannot be placed, and a split liability claim is being made.
If you want to find out if your own circumstances could lead to a successful compensation claim, please speak to a member of our claims team today.
Do Aviva Insurance Provide Their Own Policies?
Who is Aviva insurance underwritten by? According to the Motor Insurers Bureau (MIB), Aviva Insurance Limited underwrites its own insurance products. Therefore, Aviva is not an insurance broker. This means that when a claim is made against the firm, there is no third-party underwriter involved, which could potentially affect the outcome.
It is in the best interests of underwriters to limit the amount they pay out as often as they can. A third-party underwriter would need to make the overall yes or no decision for a claim. If you want more information about the role of an underwriter, please ask to speak to one of our claims specialists when you call our team.
Do Insurance Companies Dispute Accident Claims?
Every insurance firm makes money by gambling that the revenue generated by selling policies will be more than the cost of paying claims. Therefore, each insurer will try to pay out as little and as infrequently as possible. When you make a claim for a motorcycle injury, or as a third-party injured in an accident with a rider insured by Aviva, your claim may be denied for reasons such as:
According to the policy wording or terms and conditions, you were not in compliance. For example, you had modified your motorcycle but not informed your insurer.

You cannot prove that the harm you have suffered (physical or psychological) was caused by the accident and that it would not have occurred without the accident taking place.

You cannot prove that a third party was responsible for causing the accident. Unless you are a rider making a split liability claim.

You have not provided adequate documented proof of financial losses.

You were breaking the law, such as riding a motorcycle without a current M.O.T.
If your claim is initially refused, don't worry. This does not mean that you cannot make a claim; it simply means you are going to need legal help in preparing your case. This is something we can support you with. A member of our claims team will tell you how if you give us a call.
Dealing With Insurance Companies And Discussing Settlements
When you inform Aviva Motorcycle Insurance of an accident, they may respond by denying your claim, as we detailed in the previous section. Or they could respond to you by making an offer of free legal help, or even with a pre-medical settlement.
Be very careful about considering these kinds of offers. Keep in mind that it is in the best interest of the company to pay out the least compensation possible. Both of these offers are tools that help with this. By accepting free legal help you will likely be signing away your ability to make a full claim in the future. In the case of a pre-medical settlement offer, keep in mind that the amount of compensation being offered has not taken into account the extent of your injuries or the impact your injuries will have on your life. Therefore, in all but the simplest claims for minor injuries, it is likely a solicitor could get you a higher settlement offer.
If you want some advice about accepting an early settlement offer from an insurer, then we are here to help. Call our claims team and speak to an expert advisor. They will let you know whether accepting a pre-medical offer is a sensible choice in your own circumstances.
Could A Solicitor Help Me Claim More?
There are many ways that a specialist injury and accident lawyer could possibly help you with motorcycle insurance claims. For example:
Help you to gather, prepare and correlate evidence that can be submitted in support of your claim.

Value your claim for you, and advise you on what level of damages might be appropriate to claim for.

Contact witnesses and collect testimony from them.

Tell you about any other steps you might need to take, such as getting yourself examined by an impartial medical professional.

Processing your claim for you and attending court on your behalf if required to do so.
Our lawyers have a terrific track record, spanning three decades, of providing just this kind of help to claimants. They can help you too. Speak to an advisor today, and find out how we can help you to proceed with your claim.
Evidence And Documents To Show A Solicitor
If you do engage a personal injury solicitor to help you process your claim, then there are certain types of information they will need from you in order to be able to have the best chance of reaching a successful resolution to your claim. These could include:
Full details of your own insurer, and also that of any other party involved in the accident.

If there were any witnesses to the accident, give their contact details to the solicitor.

If you have any documented proof of costs you want to claim back, give them to the solicitor.

You may have a police accident number if you reported the accident, or the police turned up at the scene. Your solicitor will need this.

You could give the solicitor any medical information you have, such as the results of a medical examination.

If you took photographs or a video of the cause of the accident, your solicitor should be given this evidence.
If you have questions about the kind of information that one of our solicitors would need from you, please call our claims team who will be able to help you further.
Could I Claim Damages For My Injuries?
In order for you to make a compensation claim against a policy supplied by Aviva Insurance, you need to be eligible to do so. There are several factors that could affect your ability to proceed with a claim, such as:
You must have passed your 18

th

birthday, and if you have not, then a parent or guardian would need to act as your litigation friend and make the claim for you.

You must start your claim within the personal injury claims time limit that applies in your own case. This is generally three years from the date of the accident.

You have to be able to show that your injuries were caused by the accident, and had the accident not happened you would not have suffered harm.

You will need to prove that a third party was responsible for causing your accident. Unless you are going to be making a split liability claim against your own insurance policy.
These are some of the main issues that could prevent you from making a claim, but there are others. Call our claims team and an expert advisor will go over your claim with you and let you know whether it could be valid or not.
Calculating Compensation For Motorcycle Accidents
You may have already tried some kind of online personal injury claims calculator to get a rough estimate of the level of compensation you may receive for your motorcycle accident claim. You could also use this example table to get a rough idea. We based this on the Judicial College Guidelines that are published in the UK.
| Type of Injury? | How Severe? | Compensation | Information |
| --- | --- | --- | --- |
| Injured hand | Less serious | £13,570 to £27,220 | Under this heading, we would have injuries to the hand such as crush injuries, fractures, dislocations and soft-tissue injuries that would have been fairly serious when they first occurred. However, with time and treatment, they would heal completely, leaving no impairment. |
| Injured arm | Less severe | £18,020 to £36,770 | Under this heading, we would have arm injuries that will heal completely with no long-term impairment. The injuries may have been severe initially, but post-treatment will be seen as less severe. This could include sprains, strains, dislocation, crush damage, fractures, etc. |
| Injured back | Minor | Up to £11,730 | Under this heading we would have back injuries that are only minor in nature, not causing chronic pain and having very little impact on the victim's life for more than the short term. A prolapsed disc is a good example. This is a painful injury, but only until the patient receives treatment. |
| Injured foot | Moderate | £12,900 to £23,460 | Under this heading, we would have foot injuries that will only partially heal, and may leave the victim with an altered gait, difficulty walking across uneven surfaces, and other minor mobility issues. For example, a deformed foot caused by a displaced metatarsal fracture. |
| Injured leg | Very serious | £51,460 to £85,600 | Under this heading, we would have leg injuries, potentially to both legs, that a catastrophic in nature. The victim would suffer a severe permanent disability, possibly complete loss of mobility. Injuries such as multiple complex fractures that heal with an imperfect union are a good example of such injuries. |
| Injured head/brain | Moderate | £40,410 to £205,580 | Under this heading, we would have brain damage that results in the victim changing personality, having impaired memory or cognitive function, as well as other symptoms such as slurred speech, and harm to the senses. Life quality would be lowered, and the victim would essentially be unemployable. |
For a more accurate estimate of the value of your claim, you will need a lawyer to evaluate it for you and let you know. Our team can arrange this for you if you call them and explain what it is you require.
Additional Compensation Which You Could Claim
If your compensation claim against Aviva motor insurance ends positively, the settlement you finally receive may consist of several different kinds of damages.
General damages are based on physical harm and take into account the overall level of pain and suffering the claimant went through, the kind of treatment they had, and whether there will be any long-term symptoms. It also considers:
Traumatic or invasive treatment.

Permanent or long-term disability.

Psychological injuries.

Shock and trauma.

Pain and suffering.
If the claimant is trying to recoup financial losses they have already faced, they will need to provide evidence, such as bills and receipts. Special damages could also be paid for:
Lost salary/wages.

Lowered future earnings prospects.

Private medical treatment.

Private nursing and care.

Out of pocket and other ad-hoc expenses.
To find out what types of damages might be appropriate to claim for in your own case, speak to one of our claim advisors to find out.
No Win No Fee Motorbike Accident And Injury Claims
A No Win No Fee arrangement, also known as a Conditional Fee Agreement (CFA), is a great way for you to avoid many of the financial risks of making a claim and also securing the specialist legal help you need.
You don't pay a fee at the start of your claim, or while it is being actioned. If you lose your claim, the lawyer will not expect to be paid their fee. If you do win the claim, your lawyer may ask for a legally-capped success fee which would be deducted from compensation awarded at the end.
Contact Our Motorbike Accident Claims Team
If you need to make a claim against your own motorcycle insurance, or as a third-party you need to claim against the insurance of a rider who is insured by Aviva, we can help you. To find out how we can help, just speak to our claims team on 0800 073 8804. When you do, one of our expert claim advisors will talk you through our new claims process, evaluate your claim for you, answer any questions you may have, and then arrange for one of our solicitors to begin processing your claim for you.

Essential References
You can also learn more about motorcycle accident claims below:
These external links all take you to a page  that could have further information that could be useful:
Safety Information From The British Motorcycle Foundation
Motorcycle Casualty Facts And Statistics
Guide by Wheeler
Edited by Billing