Kingswinford Personal Injury Solicitors No Win No Fee
Nobody deserves to suffer an accident that wasn't their fault and walk away empty-handed. We pride ourselves on obtaining compensation for anyone in the Kingswinford area who has suffered an injury due to another party.
Our team of experienced personal injury solicitors Kingswinford have an intimate understanding of how these types of claims work and can get you the financial compensation you deserve. Read on to find out more about what taking out a personal injury claim involves and how easy it is with our experienced Kingswinford personal injury solicitors team.
I've Been Injured In Kingswinford And It Wasn't My Fault. Do I Have A Claim?
If you've been hurt in an accident in Kingswinford in one of the following ways, you may be eligible for compensation:
● At work
If your employer has not taken the time or care to establish a safe working environment and you have been injured as a result, you will be entitled to compensation.
We have dealt with a wide variety of work accident injury claims over the years, including injuries obtained after handling malfunctioning equipment, repetitive strain injury attained on the job and broken limbs after suffering a fall from height. If you have been injured in any way at work in Kingswinford , we can help you with your claim to get deserved financial remuneration.
● On the road
Traffic accidents in Kingswinford are common, and if you have suffered an injury as a driver, passenger (on public or private transport) or pedestrian you may be entitled to some sort of financial remuneration.
● During a medical procedure
If you have been misdiagnosed, been injured during a medical procedure or been neglected during treatment for an illness, you could be awarded compensation.
● At sporting event
Sporting events must be controlled responsibly to ensure everyone participating and watching remains safe at all times. If you have received an injury whilst playing or watching a sports game, you could have a claim.
● In a public place
If you have been injured in a public place by slipping, tripping or being struck by falling objects, you can call on our personal injury lawyers to help you claim financial compensation.
● Unprovoked violence
If you've been a victim of unprovoked violence, you may also be eligible for compensation. These types of claims include assaults and attacks by animals.
Is Making A Claim A Good Idea?
Always. You deserve to be financially compensated if you've suffered any kind of injury that wasn't your fault. Accidents can cause all kinds of consequences that you cannot be prepared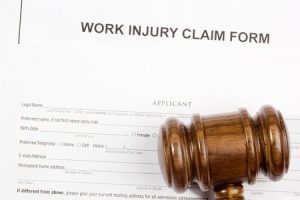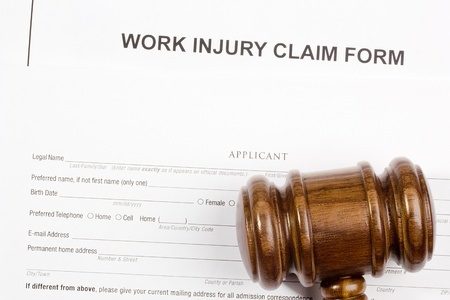 for without compensation, such as:
● Medical bills
Sometimes you may be forced to pay medical bills for treatment you've received as a result of an injury. Our solicitors can help you claim this money back.
● Inability to earn money
If you are unable to work due to injury, you may end up losing out on potential earnings. Your injury may restrict you to working a few days a week, or it may prevent you from working completely. Whatever the extent of your injury, our Kingswinford team of personal injury solicitors can help you with a loss of earnings claim that will prevent you from falling into financial difficulty after your accident.
● Quality of life
Certain injuries have long-term effects which can hamper your overall quality of life. Minor injuries can turn into more serious problems over time, which can result in pain and suffering. There is no reason why you should simply have to put up this. Our solicitors can fight for your cause to ensure you get the financial compensation you need.
How Do I Make A Claim With Kingswinford Personal Injury Solicitors?
With our Kingswinford personal injury solicitors team, making a claim is easy. To begin, we'll ask you a series of questions to establish the full extent of your injuries and gather sufficient evidence to back your claim. The more information we have, the better chance you will have at receiving compensation.
The questions are short and simple, so you don't need to feel anxious or wary about talking to our team. We'll hold discussions with you in an informative manner so you feel as relaxed and comfortable as possible. Some of the questions our team will ask you include:
● Where did you have your accident, in Kingswinford  or elsewhere?
● Were you with anyone else when the accident happened?
● What happened after you accident? What sort of injuries did you sustain?
We'll also ask you to provide certain documentation which can strengthen your claim. These include:
● Medical records
● Proof of financial expenses accrued due to accident
● Proof of loss of earnings
If you have any questions about how to obtain these documents, we can help.
Our Kingswinford team of solicitors will then issue a letter of claim to the party responsible for your accident. A response can be expected in less than 12 weeks. If the party accepts responsibility for the injury, our solicitors will sit with them to discuss an appropriate pay-out.
If matters cannot be settled or the party denies liability, the claim will be taken to court, where our solicitors will continue to back your case.
How Much Compensation Can I Expect?
No two personal injury cases are ever identical, so it is difficult to say exactly how much you will be awarded as a result of your injury from the get-go. That said, once you have provided us with your evidence and explained your accident in detail, our solicitors will draw on their experience of previous cases to calculate an estimate of what you can expect to receive.
How Much Do I Have To Pay Up-Front For This Service?
Nothing! Initial consultations are made completely free of charge and claims are conducted on a No Win No Fee basis. This means our personal injury solicitors only ever take a share of your pay-out, and never a penny beforehand.
Get in touch with our Kingswinford personal injury solicitors team today to see how much compensation you're entitled to.