Kingswinford Personal Injury Solicitors No Win No Fee
By Daniel Summers. Last Updated 27th August 2021. Nobody deserves to suffer an accident that wasn't their fault and walk away empty-handed. We pride ourselves on obtaining compensation for anyone in the Kingswinford area who has suffered an injury due to another party.
Our team of experienced Kingswinford personal injury solicitors have an intimate understanding of how these types of claims work and can get you the financial compensation you deserve. Read on to find out more about what making a personal injury claim involves, and how easy it is with our experienced Kingswinford personal injury solicitors team.
There are a number of ways you can get in touch with us, all free of charge. So if you have any questions, don't hesitate to reach out.
I've Been Injured In Kingswinford And It Wasn't My Fault. Do I Have A Claim?
If you've been hurt in an accident in Kingswinford in one of the following ways, you may be eligible for compensation:
At Work
If your employer has not taken the time or care to establish a safe working environment and you have been injured as a result, you will be entitled to compensation.
We have dealt with a wide variety of work accident injury claims over the years, including injuries obtained after handling malfunctioning equipment, repetitive strain injury attained on the job and broken limbs after suffering a fall from height. If you have been injured in any way at work in Kingswinford, we can help you with your claim to get deserved financial remuneration.
As you can see from the graph below, RIDDOR statistics show that slips, trips and falls on the same level account for the majority of non-fatal workplace injuries. These could be anything from broken bones, to minor cuts and bruises. The more severe the injury, the more likely it is that your payout will be worth more money.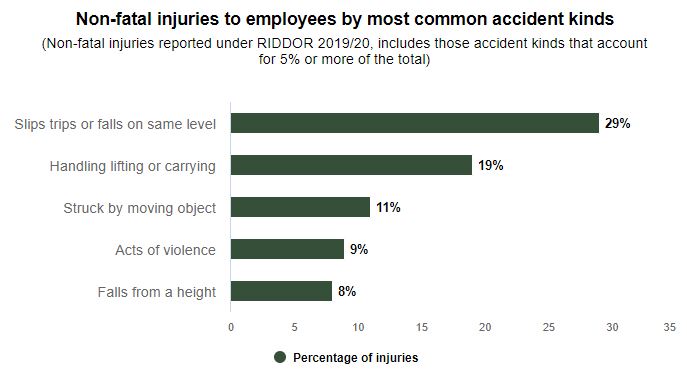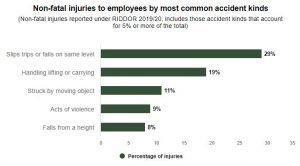 On The Road
Road traffic accidents in Kingswinford are common, and if you have suffered an injury as a driver, passenger (on public or private transport) or pedestrian you may be entitled to some sort of financial remuneration.
During A Medical Procedure
If you have been misdiagnosed, been injured during a medical procedure or been neglected during treatment for an illness, you could be awarded compensation. Suffering at the hands of a trusted medical professional could be medical negligence.
At A Sporting Event
Sporting events must be controlled responsibly to ensure everyone participating and spectating remains safe at all times. If you have received an injury whilst playing or watching a sports game, you could have a claim.
In A Public Place
If you have been injured in a public place by slipping, tripping or being struck by falling objects, you can call on our personal injury lawyers to help you claim financial compensation.
Criminal Injuries
If you've been a victim of violence or sexual assault for example, you may also be eligible for compensation. These types of claims include assaults and attacks by animals.
Criminal injury claims are handled in a slightly different way from other personal injury claims. So, be aware that the figures and the processes mentioned in this article may not accurately reflect your circumstances following a criminal injury such as a violent attack or sexual assault.
Personal Injury Claims Time Limits
The Limitation Act 1980 tells us that there is a 3-year time limit on personal injury claims. This means you have 3 years from the date your injury was sustained to start proceedings in motion. However, some circumstances allow this time limit to function differently. For example, if you do not know when your injury was sustained, your time limit can begin from the date you are made aware of it. This is especially common in cumulative industrial diseases such as noise-induced hearing loss.
For injured parties under 18 years old, their time limit is suspended until they reach 18 years old. Prior to this, their claim must also be made by a third party known as a litigation friend. This could be their parent or guardian. It could also be someone like a friend over 18 years old or a legal professional.
If the injured party has a reduced mental capacity, their time limit is also suspended. It will only begin if and when their mental capacity returns to as it was.
Is Making A Claim A Good Idea?
Always. You deserve to be financially compensated if you've suffered any kind of injury that wasn't your fault. Accidents can cause all kinds of consequences that you cannot be prepared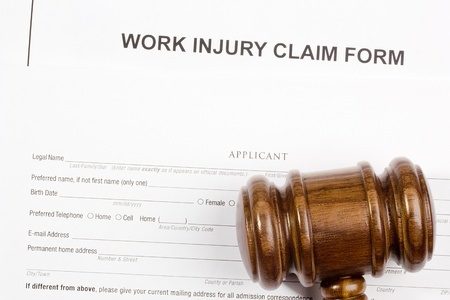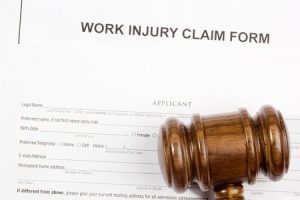 for without compensation. There is a sum that can be included in compensation payouts known as special damages. They can reimburse you for things such as:
Medical bills
Sometimes you may be forced to pay medical bills for treatment you've received as a result of an injury. Our solicitors can help you claim this money back.
Inability to earn money
If you are unable to work due to injury, you may end up losing out on potential earnings. Your injury may restrict you to working a few days a week, or it may prevent you from working completely. Whatever the extent of your injury, our Kingswinford team of personal injury solicitors can help you with a loss of earnings claim that will prevent you from falling into financial difficulty after your accident.
Quality of life
Certain injuries have long-term effects which can hamper your overall quality of life. Minor injuries can turn into more serious problems over time, which can result in pain and suffering. There is no reason why you should simply have to put up this. Our solicitors can fight for your cause to ensure you get the financial compensation you need.
How Do I Make A Claim With Kingswinford Personal Injury Solicitors?
With our Kingswinford personal injury solicitors team, making a claim is easy. To begin, we'll ask you a series of questions to establish the full extent of your injuries and gather sufficient evidence to back your claim. The more information we have, the better chance you will have at receiving compensation.
The questions are short and simple, so you don't need to feel anxious or wary about talking to our team. We'll hold discussions with you in an informative manner so you feel as relaxed and comfortable as possible. Some of the questions our team will ask you include:
● Where did you have your accident, in Kingswinford or elsewhere?
● Were you with anyone else when the accident happened?
● What happened after your accident? What sort of injuries did you sustain?
We'll also ask you to provide certain documentation which can strengthen your claim. These include:
● Medical records
● Proof of financial expenses accrued due to accident
● Proof of loss of earnings
If you have any questions about how to obtain these documents, we can help.
Our Kingswinford team of solicitors will then issue a letter of claim to the party responsible for your accident. If the party accepts responsibility for the injury, our solicitors will sit with them to discuss an appropriate pay-out.
If matters cannot be settled or the party denies liability, the claim will be taken to court, where our solicitors will continue to back your case. This however is not a common occurrence. The majority of claims never reach a courtroom. The process can be long and expensive, so it's the least desirable outcome for all parties involved and often seen as a last resort.
How Much Compensation Can I Expect?
No two personal injury cases are ever identical, so it is difficult to say exactly how much you will be awarded as a result of your injury from the get-go. That said, once you have provided us with your evidence and explained your accident in detail, our solicitors will draw on their experience of previous cases to calculate an estimate of what you can expect to receive.
One of the main figures that make up your compensation payment is called general damages. This amount of money is calculated by legal professionals to account for the pain and suffering caused by your injuries. They use a publication called the Judicial College Guidelines (JCG). We've included some entries from the JCG in the table below. As you can see, there is a description of the relevant injury and how much it could be worth in compensation. This is only a small cross-section of the guidelines. Get in touch for more information.
| Injury | Description | Amount |
| --- | --- | --- |
| Teeth | (i) Damage to or loss of back teeth: per tooth | £1,020 to £1,600 |
| Jaw | (iii) Simple fracture that only requires immobilisation for a complete recovery | £6,060 to £8,200 |
| Nose | (iii) Displaced fracture that only requires manipulation | £2,370 to £2,960 |
| Foot | (b) One foot amputated | £78,800 to £102,890 |
| Knee | (a) Severe - (iii) There may be continuing symptoms and disability such as pain, discomfort, and limited movement | £24,580 to £40,770 |
| Leg | (c) Less serious - (ii) Simple femur fracture without joint damage | £8,550 to £13,210 |
| Thumb | (r) Very serious - Where the thumb has been completely severed at the base and surgically reattached leaving it almost useless and very deformed | £18,390 to £32,850 |
| Wrist | (e) A Colles' fracture with no additional complications | In the region of £6,970 |
| Shoulder | Clavicle Fracture | £4,830 to £11,490 |
| Neck | (c) Minor - Full recovery within 3 months | Up to £2,300 |
How Much Do I Have To Pay Up-Front For This Service?
Initial consultations are made completely free of charge and claims are conducted on a No Win No Fee basis. This means our personal injury solicitors only ever take a small share of your pay-out as their fee, and never a penny beforehand. If your claim is not successful, then the No Win No Fee deal you have in place with your solicitor means that you won't be required to pay them.
Get in touch with our Kingswinford personal injury solicitors team today to see how much compensation you could be entitled to.
Other Useful Compensation Guides
Thank you for reading out guide to Kingswinford Personal Injury Solicitors.