Dudley Car Accident Claims Solicitors – No Win No Fee Claims Guide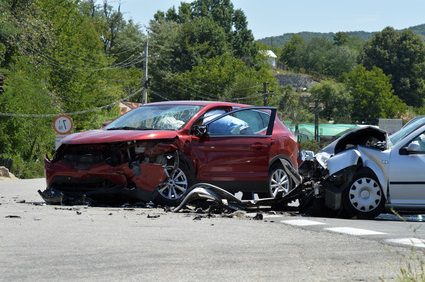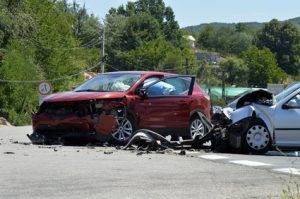 If you have been involved in a car accident in Dudley or elsewhere, you are probably feeling a bit shaken up and distressed. You should be able to focus on your recovery without having to worry about the financial burden. However, the cost of recovery and everything else that comes along with it, such as childcare expenses, prescription costs and loss of earnings can be too much to take. The good news is that you don't have to fret about this, as Legal Expert can ensure you get the compensation you deserve to cover all of this. Read on to discover everything you need to know about making a claim with Dudley car accident claims solicitors.
Thanks To Our Medical Expert Panel, You Can Have Your Medical Assessment Local To Dudley
Did you see a doctor for your injuries? It is vital to see a medical professional if you want to have any chance of securing compensation for a car crash in Dudley. This is a step a lot of people miss when they have only suffered minor injuries. After all, not everyone likes taking a trip to hospital. Nevertheless, if you do this you will seriously damage your chances of securing compensation, as there will be no professional proof of your injuries. If you have not seen a medical professional, this is something your lawyer can organise for you free of charge.
Here are just some of the medical experts in the area:
| Bhaskar Appanna | 1A Parsons Street | Dudley | DY1 1JJ |
| --- | --- | --- | --- |
| Zahir Ali | Dudley Physiotherapy Centre, 1a Parsons Street | Dudley | DY1 1JJ |
| David McCollum (MedCo GP) | Birmingham Road | Dudley | DY1 4RN |
| Tariq Ayyoub | Meeting Room, Quality Hotel Dudley, Birmingham Road | Dudley | DY1 4RN |
| Saeed Malik | Meeting Room at Village Hotel, Castlegate Park, Birmingham Road | Dudley | DY1 4TB |
When did the accident happen? Establishing when the accident happened is of paramount importance as well. There is a personal injury claims time limit,which is three years, on all personal injury cases. This is three years from the date of the incident. Moreover, court proceedings must be issued within this time frame.
Why It Is Crucial To Have The Best No Win No Fee Solicitor Or Lawyer Covering Dudley To Work On Your Claim
Despite the fact that the Solicitors Regulation Authroity (SRA) regulates all solicitors, service levels do vary, which is why you should choose with care. After all, you do not get a second chance to make compensation. So, what should you be looking for?
Choose someone who has been working in the industry for a long time – You want to be safe in the knowledge that they have worked on a large sum of personal injury cases, and thus they will have the experience and expertise to handle yours.
Make sure they specialise in road traffic accidents – There is no point in going for someone who specialises in workplace incident claims if you have been involved in a car crash. Relevant experience is vital.
Look for testimonials that have been left by previous clients – By doing this, you will be able to get a good idea as to the service you are likely to encounter if you choose the solicitor in question. If he or she has a bad reputation, you should be able to pick up on this from the overall feeling of the comments, and you will know to look elsewhere.
Ensure the solicitor will work to a No Win, No Fee payment agreement – This is vital because it means that you do not need to pay any legal fees if your case is an unsuccessful one. This offers a significant degree of financial protection while also increasing the chances of a premium quality service, as the solicitor in question is going to earn in relation to his or her performance.
Do you need to research and read Dudley solicitor reviews?
As discussed in the former section, you do need to make sure you read reviews in order to find the bes Dudley car accident claims solicitors. However, more important than this is finding a legal company that can provide you with objective advice so you have the best starting point for your claim. This is exactly what you have with Legal Expert.
If my solicitors is not based close to me, will it affect my claim?
A lot of people assume that they can only work with Dudley car accident claims solicitors. However, this is not the case. Technology has advanced dramatically over the years, and now claims are handled via telephone and email. This means that you can pick a solicitor based on their skill and reputation, as opposed to the convenience factor. This ensures you have the best person possible working on your case.
The Different Vehicle Crash And Injury Claims Our Team Handles
Our panel car accident claims solicitors have worked on so many different cases over the years and we can help you to secure the payout you deserve. You can find out more information about the most common types of claims below.
Car crash injury claims – Dudley
If you have suffered a car accident Dudley area, you will definitely be able to claim. There are many different reasons why people are involved in car accidents. This includes the other driver acting carelessly, as well as poor road conditions. No matter what has happened, it is vital that you get in touch with a personal injury lawyerto make a claim.
Passenger crash injury claims – Dudley
There is no denying that passengers have little control when it comes to what happens on the road and because of this they are rarely to blame for road traffic accidents. A personal injury solicitor can help you to launch a successful claim irrespective of whether you were a passenger in the vehicle of the perpetrator or not.
Taxi crash injury claims – Dudley
Have you been injured while you were using a taxi? If so, a personal injury solicitor can help you to build a strong case. There are a number of different people you may be claiming against. You could claim against the driver or it may be against another driver on the roads. It could also be against the controlling company. Perhaps they failed to make sure the driver had the correct insurance? Maybe they did not check the car's maintenance as they should? You can read our guide on taxi crash injury claims for more information.
Bus, coach, and public transport injury claims – Dudley
Many people in the United Kingdom use public transport as a means of getting about, whether you take the bus to work or you get a coach to see your friends on the weekend. Most of us have good experiences with public transport; however, there are incidents when accidents occur. Unfortunately, road traffic accidents are common, and so bus accidents also happen from time to time. If you have had the misfortune of being involved in such an accident, you will probably be able to claim for compensation.
Pedestrian injury claims – Dudley
There is no denying that when it comes to vulnerable people on the roads, pedestrians are right near the top of the list. This is because they are not protected in the way that passengers and drivers are. They do not have airbags nor do they have seat belts. This means they feel the full force of the crash. If you have been injured because of a mistake a driver has made or because of any sort of problems with the roads, we can help you to claim.
Compensation for injuries caused by collisions from behind
There is no denying that rear end collisions are common. This is because a lot of drivers do not leave enough space between the vehicle in front when driving. Because of this, one little incident on the roads or a late brake can result in a collision that could have easily been avoided. If this was the case, you will be able to claim for compensation. Whiplash is a common injury suffered in such scenarios because the head jolts forwards and backwards in a dramatic fashion.
Compensation claims for injuries at a roundabout
Another type of accident that can happen is if there is an incident at a roundabout. There is no denying that roundabouts can play host to a lot of different types of accidents. There are many different reasons why accidents happen at roundabouts. This includes speeding, using the wrong lane, talking on the phone, and so on.
Injuries Which Claimants Experience In Dudley Car Accidents
If you have used a personal injury claims calculator to try and find out how much money you may receive, you will need to input your injuries. Some of the most common injuries suffered in a road traffic accident in Dudley are explained below…
Whiplash
Whiplash occurs when the head jilts forwards and backwards in a violent manner. How do you get whiplash? There are many ways you can get whiplash, yet the most common is car crashes, because your neck accelerates and decelerates rapidly when in a collision. Some of the most common symptoms of whiplash are as follows:
Back pain
Neck pain
Arm or leg pain
General discomfort
Difficulty sleeping
Headaches
Dizziness
If you have experienced whiplash, it is vital to see a doctor. This is something a lot of people bypass when they are only suffering from minor whiplash, as they feel they can deal with the symptoms themselves. This is certainly not advised. Firstly, this is bad for your health, as whiplash can often get worse, and thus the proper course of treatment is imperative. Not only this, but if you are planning on making a personal injury claim, you will need to see a medical professional. If you don't, how are you going to prove that you were actually injured?
Back injuries
A lot of people sustain back injuries because of a car accident Dudley. This can be lower back pain, higher back pain, or it can be linked to whiplash. The severity of your injury will be considered when determining the payout you will receive.
Long-term of severe types of injury
West Midlands personal injury solicitors have also helped people to secure compensation for people that have suffered severe injuries, including head injuries and brain injuries. You may also know someone that has been involved in a fatal car accident in Dudley. If someone has passed away in an accident that was not your fault, you will be able to secure compensation if the person was someone you depended on, such as a partner or parent. Please give us a call for more information.
Dangerous roads in Dudley
| Location/ Street Name | Number of accidents / year |
| --- | --- |
| The Broadway | 6 accidents |
| Duncan Edwards Way | 14 accidents |
This Dudley Road Accident Statistics map shows 198 road accidents between 2013 and 2017.
Statistics For Serious Road Traffic Injuries Or Fatalities Near Dudley
| | 2014 | 2015 | 2016 |
| --- | --- | --- | --- |
| Other | 1 | 3 | 3 |
| Car | 36 | 32 | 42 |
| Motorcycle | 23 | 16 | 25 |
| Cyclists | 6 | 6 | 14 |
| Pedestrian | 22 | 33 | 35 |
Number Of People Killed On The Roads In Dudley
| | 2014 | 2015 | 2016 |
| --- | --- | --- | --- |
| Other | 1 | 0 | 0 |
| Car | 2 | 3 | 1 |
| Motorcycle | 1 | 1 | 2 |
| Cyclists | 1 | 0 | 0 |
| Pedestrian | 1 | 4 | 1 |
As you can see there have been a number of different road traffic accidents in Dudleythat have occured over the years, and there are many people that have been left needing personal injury solicitors Dudley.
No Win No Fee Solicitors For Car Accidents In Dudley
One of the most important pieces of advice on using a solicitor that anyone can give you is to find someone that is happy to work to a No Win, No Fee agreement. Read on to discover the benefits that are associated with this option.
Monetary risk is eliminated – This is the main reason why so many people opt for aNo Win, No Fee If your case is unsuccessful, you will not be required to pay any legal fees. This is exceptionally beneficial because most people cannot afford the risk of investing significant sums of money only for their solicitor to fail in securing compensation for them.
No large upfront payment required to start your claim – This is beneficial for those who do not have the cash available to fund the large initial costs that are associated with using the services of a traditional solicitor. Instead, you do not need to make an enormous upfront payment in order to begin the claim process.
Better service guaranteed – The two benefits that have just been mentioned come together to make certain that you experience a service of an exceptional quality. This is because the solicitor is going to work as hard as they can to make sure that your case is a success, as the outcome of the case is going to impact the amount of money they receive for the work that they have put in.
When you pay for your claim
There are many companies that claim to offer a No Win, No Fee service, but when it comes down to it, they still charge fees if the case is unsuccessful. This does not happen at Legal Expert. When we say No Win, No Fee, we mean it!
Taking The Next Step With Your Claim
If you are ready to make a personal injury claim, or you simply want a few more questions answered, you can use the information below. We are happy to assist you in any manner that we can.
Where to find out more information
Making the right decision depends on receiving the correct information. Get any questions answered before you choose a solicitor. You can use our website to find out plenty of details. We have lots of different guides on car accident claims, so you should be able to find plenty of useful information.
Talk To Legal Expert Now
If you want to speak to one of our personal injury experts, all you need to do is give us a call on 0800 073 8804. This line is open from 9.00 a.m. until 9.00 p.m. seven days a week, so you can give us a call at any time that is convenient for you. You will speak to one of our advisors who have lots of experience and are very friendly, who will be more than happy to speak to you and answer all of the queries you have. We will also match you to the best solicitor from our team based on your case.
Helpful Links
Gov Highway Code– Drivers will already know about this, but if you've been hurt as a pedestrian you may not know the rules of driving.
Dudley Safety for Roads– Dudley have their own page that deals with local road safety. Find it here.
Dudley County Court– The local court in the area can be found here.
Reporting an RTA locally
How to contact the police– Dudley's local police can be found on this link.
Hospital treatment required?
NHS Services– Dudley's health services can be found by clicking here.
Legal Expert guides

Legal Expert RTA Guide– Reading our guide on road traffic incidents might give you more information.
Legal Expert – Whiplash Claims– This will teach you much of what you'll need to know when pursuing a claim.
Other Useful Links