£70,000 Compensation For Crushed Toes
Have you suffered a serious crush injury of the foot in an accident that wasn't your fault? Whether your accident left you with crushed toes, a broken big toe joint, crushed toe bone, or fractured toes and foot, if your accident was caused by the negligent actions or inactions of another party, you could be entitled to thousands of pounds in compensation. Let us, Legal Expert match you with an expert personal injury solicitor to handle your claim. Some of the solicitors we work with have over 30 years experience, so you're sure to be in good hands.
Call Legal Expert today on 0800 073 8804 to see how much compensation you are entitled to.
We will assess whether or not you have a legitimate case to make a claim for compensation, match you to the solicitor with the right expertise to handle your case and we can match how much your compensation claim could be worth, it could be worth tens of thousands of pounds.
In this case study, we are going to look at the case of Mr I (whose name we have abbreviated for reasons of privacy). Mr I was in his 50s at the time of the accident and lives in Devon. He was working as part of a team working to dismantle equipment at the site of a former industrial plant when his accident happened. A machine that had not been properly secured and weighed more than two tonnes collapsed on his right foot, crushing his steel toe capped boot almost flat. He was trapped under the machine for 10 minutes, during that time he suffered such incredible pain that he nearly passed out. After multiple attempts by his colleagues to lift the machine off him, they eventually used a crane to free him. To his horror, when Mr I was free he saw that three of his crushed toes had turned blue and one had burst.
Industrial Accident Statistics
According to the HSE, there are 30 fatal accidents in the construction industry each year. Of those accidents, 10% are due to the injured person being trapped by something collapsing or overturning. Of the 64,000 non-fatal accidents that happen in the construction industry each year, 13% of accidents were caused by the worker being struck by a falling or flying object.
What Injuries Were Sustained During This Case?
Mr I was taken by ambulance to a hospital where he was diagnosed as having suffered 27 fractures to his toes and foot. The paramedics and orthopedic registrar on duty were concerned that the injuries were so severe that they could become life-threatening.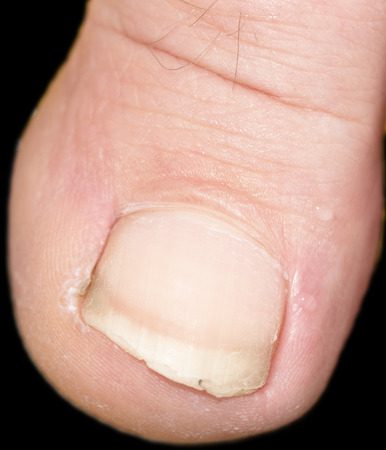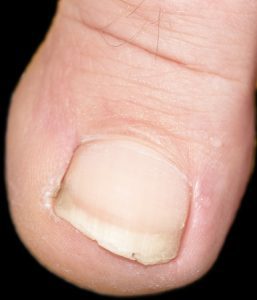 Mr I was given an emergency operation to set his broken big toe and the other bones in his fractured toes and foot. For five days he had to stay in a hospital, being given morphine every 5 hours to numb the pain of his crushed toes. His third toe was diagnosed as unsalvageable and would eventually need to be amputated. Afterward, he was discharged to the care of his wife and children and had to keep his foot elevated and bandaged for three weeks. As well as an amputation, he needed an operation to close the wound and prevent the spread of gangrene, which had developed on his crushed toes wound.
Unfortunately, this period was not the end of Mr I's ordeal, from his crushed toe injury. After an initial period of treatment, Mr I suffered continuing severe pain and was Chronic Regional Pain Syndrome. He also suffered from Post Traumatic Stress Syndrome and still needs to rely on strong painkillers. To this day, he is unable to take part in activities that result in too much strain on his foot. Although Mr I was able to return to work, he was unable to take part in the sort of manual work he used to do. He also experienced ongoing anxiety, depression, and trauma as a result of his crushed to bone injury, which had a severe impact on his personal life. Fortunately, he was able to receive therapy and other forms of psychological support to help him come to terms with his traumatic experience.
The Crushed Toes Allegation and Settlement
Liability was admitted by Mr I's employer (the Defendant) and Mr I (the Claimant) was awarded £70,000 in compensation.
If you have suffered a broken big toe joint, crushed toe bone, crushed toes or fractured toes and foot injury in an accident that wasn't your fault, then Legal Expert can match you with an expert personal injury solicitor to represent you. Call us, or use our online claims form to contact us today, and we will start building a case for you.
No Win No Fee Solicitors
At Legal Expert, we understand that experiencing a crushed toe bone injury can be a highly stressful even traumatic ordeal. What's more, you may have incurred broken toe treatment expenses and experienced a loss of income, having to take time off work. For many, using a no win no fee solicitor is the more affordable, less stressful option. By choosing a no win no fee option, there is no upfront fee to pay. You will only pay your solicitor's fee if your claim is successful, so there is no financial risk involved either. What's more, there is no compromise on the level of service you receive if you opt for no win no fee.
Call Legal Expert now about hiring a no win no fee solicitor, to represent you.
Contact Legal Expert Today
Legal Expert is a trusted legal advisory service who specialise in matching personal injury Claimants with the right expert solicitor to handle their case, some of whom have over 30 years of experience. Whether you have experienced multiple crushed toes, a crushed toe bone, or a crushed big toe injury, if someone else is liable for your accident, we want to help you get the compensation you deserve. Call Legal Expert today or use our online claims form for your free consultation. We will let you know whether or not you have a legitimate case to claim compensation, and how much compensation you could claim. We're looking forward to receiving your call.
Useful Links
How Much Compensation Can I Claim For An Accident At Work?
Help and advice for claimants who were involved in an accident at work. We can help you claim compensation for an accident at work.
How Much Compensation For A Fractured Or Broken Bone?
Help and advice for claimants involved in an accident which left them with a fractured or broken bone. Advice for claiming compensation for fractured bone injuries, or broken bone injuries.
NHS Guide: Broken Toe
An NHS Guide to broken toe injuries including causes, symptoms, and treatments.
Helpful Guides