Wrexham Personal Injury Solicitors – No Win No Fee
Our team of trusted, expert solicitors offer a fantastic legal service in the Wrexham area and the rest of North Wales and UK. If you have experienced an accident at work, been involved in a traffic collision, or taken a tumble on public property, you could be entitled to financial compensation. Our personal injury solicitors for Wrexham can help get it for you.
Our transparent, no-nonsense approach to personal injury claims means you are likely to receive a prompt financial pay-out when you use the fine solicitors we have within our law firm.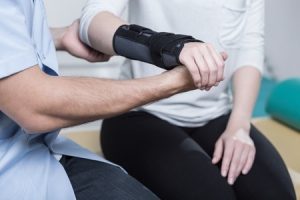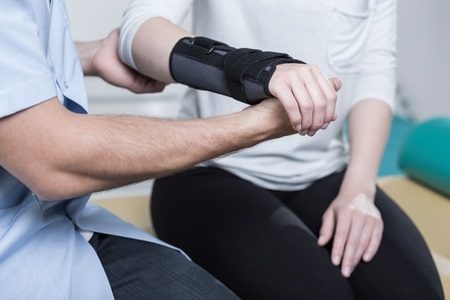 Of course, every personal injury claim is different and initially there is often no telling how long a case will last, however, our team have the ability to reach a financial settlement with the defendant in a professional, amicable manner, giving you the best chance of claiming a high amount of compensation.
What Do Our Personal Injury Solicitors For Wrexham Charge?
When you use our Wrexham team of personal injury solicitors to handle your claim, it won't cost you a thing. We operate on a No Win, No Fee basis, taking a percentage of a successful pay-out but never charging for any other legal services. Even if your claim is unsuccessful, you won't have to pay for consultations or time spent with our lawyers.
There are no hidden fees or unexpected charges. Thanks to the fact that you only pay a mutually agreed percentage of your winning settlement it means that you can rest easy that our Wrexham legal team are working hard to get you the maximum amount of compensation and justice that you need and are entitled to.
Wrexham Personal Injury Claims: The Types Of Accident
There are many different types of accidents that you are able to claim for when using our personal injury solicitors. Our team have handled hundreds of different cases during our time from small simple claims for minor injuries to major injuries and catastrophic accidents and no two have ever been identical.
Just some of the types of accident we are able to help you claim compensation for include:
Accidents in the workplace
Accidents on the road – either as driver, passenger or pedestrian
Injuries sustained from assault
Injuries sustained from animal attacks
Medical accidents (malpractice, mishandled medical procedures)
Slips and trips in Wrexham public places
Accidents which have occurred on business premises
Accidents at organised events (such as a sports game or music festival)
You should always be prepared to make a claim when you have been involved in an accident that wasn't your fault. Even minor accidents can have severe consequences and lead to extreme difficulties in later life, and it is your right to be financially compensated no matter what type of accident you may have been involved in.
Just some of the consequences accidents can have include:
Inability to work – leading to loss of current and potential earnings
Emotional trauma, stress, and anxiety
Medical costs for repeated treatment for nagging injuries
Decline in quality of later life
You don't have to sit and suffer in silence. Speak to our Wrexham team of vastly experienced personal injury solicitors today to see if you have a valid claim for financial compensation. We'll be able to help you get the money back that ensures you're financially secure for the foreseeable future.
Personal Injury Claims: The Process
The personal injury claims process can be completed in a simple manner when you use our specialist solicitors. We take on the whole workload and help you with your claim in ways that few other legal firms do – assisting your search for evidence to support your case and being on hand to answer your questions any time.
To begin with, we'll talk with you to discuss the nature of your accident. During this conversation, our legal team Wrexham will ask you a few questions about how you sustained your injuries and who you believe is possibly responsible.
We'll also ask you to supply any evidence that might help your case, if possible, such as eyewitness reports or police reports. Our lawyers can help you to track this information down.
After determining the validity of your personal injury claim, our injury lawyers will then compose a letter to the guilty party responsible for causing your accident. This party will have about 12 weeks to reply to our letter. If the defendant accepts liability for your accident and resultant injuries, we will organise a time and place to talk with them and discuss a fair financial settlement. These types of settlements are often conducted in a swift, amicable manner and you will receive the full support of our talented legal team for Wrexham throughout.
If the defendant denies any responsibility for your accident or refuses to pay the proposed compensation settlement fee, the case will be taken to court. Our injury solicitors will then proceed to argue your claim in the presence of a judge, using their legal expertise and knowledge to give you the best possible chance of receiving the financial payout we believe you are entitled to.
Personal Injury Claims: Our Service For Wrexham Residents
We care about every single client who walks through our doors, and promise to deliver the finest client care from the moment your case begins. The amount of legal expertise we have in house renders us the very best firm to turn to when you have been injured in an accident that wasn't your fault.
We guarantee complete and utter dedication to your case and will happily answer any questions you may have. You deserve the best when it comes to personal injury claims, and our customer service is second to none.
If you live in Wrexham (or the surrounding region) and have been injured because of an accident or incident that wasn't your fault, contact our personal injury solicitors today on 0800 073 8804. There's no obligation and no sales talk, just a simple chat about whether you have a case or not. Let's get the compensation and justice that you deserve.