Wallasey Personal Injury Solicitors No Win No Fee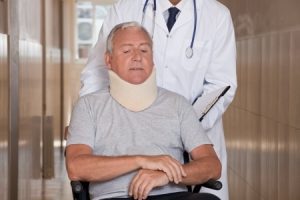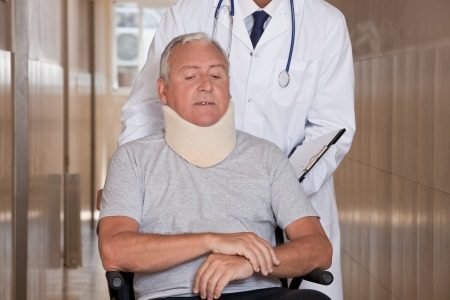 Have you suffered a personal injury in Wallasey? If so our Wallasey personal injury solicitors team can help get you the compensation you're entitled to. Whether you've experienced an accident on the road, at work or on public/private property, our legal team have the knowledge and skillset required to take your case on and win you a financial payment.
We've been operating in Wallasey and the Wirral area for a number of years, assisting hundreds of different clients who have suffered an accident that wasn't their fault. Our expert lawyers know the personal injury claims process inside-out and can help you to claim the compensation you might be entitled to as well as give you access to the justice that you deserve.
All the legal services we provide for personal injury claims are completely free of upfront charges. These services include:
Free consultations
Free legal advice
No hidden fees
No sudden charges
We operate on a No Win, No Fee basis. If we take on your claim and your claim is successful, our fee will be an agreed upon percentage of the pay-out we win for you. If we decide you don't have a valid claim for us to help you with, we won't charge you a penny. There's absolutely no risk with our Wallasey personal injury solicitors  team.
A Wallasey Personal Injury Solicitors Team Capable Of Handling Any Claim
Our team of expert Wallasey personal injury solicitors are equipped to handle any injury claim.
We can help you if you've been injured in any of the following ways:
Accidents at Work in Wallasey
Falls from height
Injuries from faulty equipment
Carbon monoxide poisoning
Asbestos poisoning
Injuries sustained from falling objects
Food poisoning
Slips and trips in Wallasey
Accidents on the road
Car collisions
Injuries sustained as a pedestrian
Injuries sustained on board public transport
Accidents in Public Places and Business Premises in Wallasey
Injuries obtained after participating in or watching a sporting event
Burns and scalding
Injuries sustained after using faulty equipment
Other Accidents
Malpractice
Assault
Animal attacks
These are just some of the types of accidents in Wallasey our personal injury solicitors can help you claim compensation for. No matter what type of accident you have been involved in or what sort of injuries you have sustained, there is strong chance we will be able to help.
Speak to a member of our Wallasey personal injury team today and see how much money you could receive. You could be pleasantly surprised and it could make a real and tangible difference not just to you life, but that of your family too.
Compensation That Can Help You Recover
Claiming financial compensation doesn't just give you what you deserve, it also provides you with money you need to help you recover from your accident. Accidents in Wallasey, no matter how minor or severe, can create all kinds of complications in your life, including:
Medical bills
If you've suffered an injury, you may be left to deal with a torrent of medical bills in the future in order to fully recover. This can include various therapies and treatments such as physiotherapy or dental bills. We can help you claim back the compensation you need to pay these medical costs and not be left dealing with financial worries as well as pain and suffering.
Inability to earn
If you've suffered injuries in a Wallasey accident, you may find you are unable to go to work – which could prevent you from earning your wages and cause all kinds of subsequent financial problems. Our personal injury lawyers can help you to get any money back for time when you should have been working but were recovering from your accident instead.
Quality of life in Wallasey
Certain injuries have long-term effects which can damage your overall quality of life. Even the more minor injuries can develop into more serious problems over time. Our solicitors for Wallasey can fight for your cause to ensure you get the financial compensation you need to deal with any long-term injury problems you might have sustained as a result of your accident.
A Simple, Stress-Free Claims Process For Wallasey Residents
We make the personal injury claims process simple and easy. All you need to do is answer a few questions about your accident and we'll do the rest. Just give us a call at a time that suits you and we'll talk with you to get the details about what happened during your accident, what kind of injuries you sustained and whether you have access to any evidence that might be able to support your claim.
Once we've conducted the interview and gathered all the evidence we need, we'll get in touch with the guilty party responsible for causing your accident and inform them that you are entitled to compensation and are making a claim. This party will then have around 12 weeks to respond and either admit or deny liability. Most Wallasey personal injury claims can be settled out of court, but if the person who caused your accident denies any wrongdoing, the matter will be taken before a judge, where our solicitors will continue to fight for your claim.
First-Rate Wallasey Personal Injury Service
Our Wallasey personal injury solicitors legal team offer the best client service you're likely to find from any legal team anywhere in the country. We care about every single one of our clients, and want them to have the best possible experience when it comes to making a personal injury claim.
We understand that legal procedures can be daunting, which is why we go to great lengths to ensure you feel comfortable throughout the entire process. We provide first-rate customer service from start to finish.
Get in touch with our Wallasey team of personal injury solicitors today to see how much compensation you could be awarded. If you've been hurt and suffered injuries from an accident that wasn't your fault, it's you legal right to claim compensation and for this you deserve the best legal team for the Wallasey and Wirral area. Give our solicitors a call today on 0800 073 8804 and make the first steps towards justice and compensation for your personal injury.