Scarborough Personal Injury Solicitors – No Win No Fee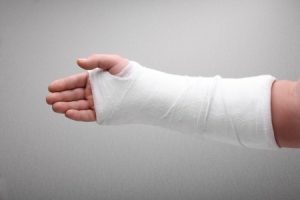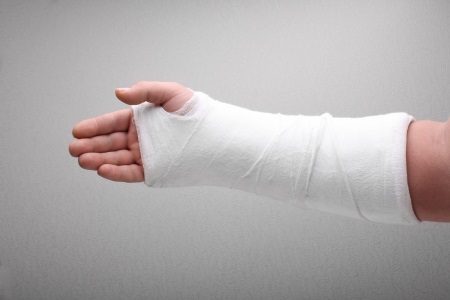 Are you from Scarborough or the surrounding area and have you been injured in the last three years? If so, you may well be entitled to make a claim for compensation. Contact us today on 0800 073 8804 or complete our contact form and take the first steps to your compensation claim.
What Circumstances Qualify for a Scarborough Personal Injury Claim?
If you or someone close to you has suffered an injury in Scarborough or elsewhere that was down to the negligence of somebody else then you may be able to take out a claim for compensation. You may have suffered:
A physical injury
A disease
An illness
The death of a loved one
Examples of personal injury claims we have worked on in the past include:
Injuries sustained from accidents at work – This may include machinery malfunctions, trips over stray wires or falls from height.
Asbestos related diseases – This can include conditions such as pleural thickening, asbestosis and mesothelioma.
Work related back and limb complaints – These may be caused by excessive manual handling, poor training or the poor implementation of health and safety.
Injuries sustained in a road traffic accident in Scarborough – Whether as a driver, passenger or pedestrian.
Accidents on holiday abroad – Depending upon where your holiday was, we may be able to help you claim compensation.
Accidents whilst working abroad – Depending upon the type of accident and where it occurred, we may be able to claim compensation on your behalf.
Spinal cord injuries – These can be catastrophic and major compensation claims can be made in such cases.
Fatal injuries – If someone close to you has been involved in a fatal accident, we have the experience to make a strong claim compensation.
Sporting injuries – This may include injuries sustained whilst participating in sport or it may involve injuries received as a spectator.
Slips and trips in a public place – This can include places such as a public street, shops, pubs or other public places.
Criminal injuries – If you have been injured whilst the victim of crime, we can help you build a strong case for compensation.
Motorbike accidents in Scarborough – If you have been involved in an accident whilst on your motorbike that was not your fault then you may be able to claim compensation.
Bicycle accidents – Cyclists can be very vulnerable on the road and more and more are involved in accidents and taking out successful compensation claims.
Medical misdiagnosis – If a medical practitioner has misdiagnosed a condition this can have life-changing consequences and you may have a case for a claim for compensation.
Clinical and medical negligence – If you have been the victim of clinical or medical negligence then we have the experience and skills to ensure that you have a strong claim for compensation.
What Should You Do If You Have Been Involved In A Scarborough Accident?
As well as the priority of seeking medical help for you and any other victims, calling any relevant authorities and generally making sure everything is safe, there are some very useful things to do post accident that can help your ensuing personal injury claim:
If you have been involved in a road traffic accident:
If you have had an accident then you need to get the name and address of any other parties involved.
Insurance and registration details (for road traffic accidents).
Witness contact details.
A note of any particular circumstances and road markings.
For incidents at work:
Get a copy of relevant entries in the accident book.
Get the details of any witnesses to your accident or injury.
Details of any previous complaints about the place/machinery involved.
Details of any changes that they may have made since your accident.
For slips, falls or trips in the street:
Get a photograph of what caused the accident such as a faulty kerbstone or pothole. Make sure you put something in the photo that shows the scale (e.g. a 50 pence piece).
Report the matter to the local council concerned.
If the fall was on private property rather than in a Scarborough street then you need to:
Report the matter to the owner of the property.
Get a copy of relevant entries in the accident book.
Get photographs of whatever it was that caused the accident.
Starting Your Claim: What We Will Need:
The claim process will begin with one of our personal injury solicitors for Scarborough talking to you over the telephone to discuss your case and get the details of your claim. This will include talking about:
Whether you have a justifiable claim.
Our Scarborough No Win No Fee personal injury agreement.
Whether your claim is within the required legal time limits.
How we will maximise your entitlement to compensation.
Rehabilitation and assisting with your recovery.
Why Use Legal Experts Scarborough Personal Injury Team of Solicitors?
We are able to offer a full and comprehensive personal injury service that is flexible enough to meet your individual needs.
All of our clients are treated as individuals and not as case numbers. We realise that you have suffered an injury and this can be a major traumatic event and treat you with the respect and care that you deserve.
Our services are flexible enough to work around you, so that means you can speak to our specialist advisors whenever it suits you rather than rigid inflexible petitions.
As personal injury experts, we will deal with your claim quickly, efficiently and with the minimum of fuss and will get you the maximum amount of compensation that you are entitled to.
We can help you with any type of personal injury claim. From a small trip in the street to major catastrophic injuries, we have the skills, qualifications and experience to help you.
Talk To Our Solicitors Today
Our specialist personal injury advisors are waiting now for you call to discuss your personal injury and assess whether you have a strong case for compensation.
We can start your claim today and a few months down the line you could have the justice you need and the compensation that you are entitled to.
Don't delay, call our Scarborough personal injury solicitors team today!