Personal Injury Solicitors Cumbernauld No Win No Fee
By Mark Ainsdale. Last Updated 23rd August 2021. Welcome to our guide on working with Cumbernauld personal injury solicitors. If you live in the Cumbernauld area and have suffered an accident and injury that was not your fault, our accident claims solicitors can help you claim compensation.
Our expansive knowledge of the region and legal expertise renders us the very best team to turn to for personal injury claims. If you've suffered an injury that's prevented you from earning or caused you any pain or suffering, we can help you to get the money you need to get back on your feet.
What Our Legal Team For Cumbernauld Can Do For You
Our Cumbernauld personal injury solicitors are equipped to provide you with a tailored legal service you won't get with any other firm. All of our solicitors specialise in personal injury, which means you know you are in the safe hands of experts.
Once we've established the validity of your claim, a dedicated team of lawyers will be assigned to focus exclusively on your case from beginning to end.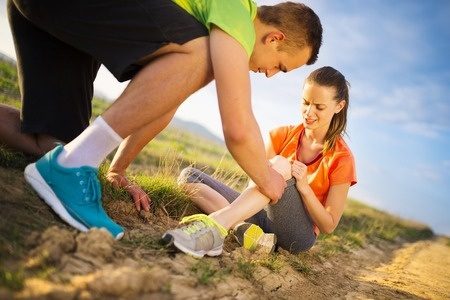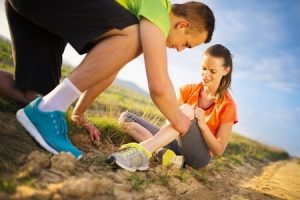 With us, you receive a personalised, committed, dedicated service that makes you feel comfortable from beginning to end. We understand the No Win No Fee process can appear confusing – especially to anyone who has not made a claim before.
We simplify things by stripping away all the legal terms and breaking everything down into language you can understand. We're focused on delivering high standards of customer service as well as unbeatable legal assistance, and we won't rest until you've got the compensation you're entitled to.
Our services for Cumbernauld include:
A No Win No Fee approach – meaning we'll take a cut of the compensation pay-out and never charge you for any other legal services we provide. These include free consultations and legal support, assistance with assembling evidence and handling your paperwork.
Therefore, our personal injury solicitors covering Cumbernauld could provide you with a legal service that gives you the best possible chance of claiming money back for an accident that wasn't your fault.
Your Injuries
You may have a claim if you have experienced an injury in one of the following ways. These include on a building site during manual labour; in an office; in a hotel, pub, or restaurant; as a driver; in a public place; at a function; on business property; as a pedestrian; and on public transport.
If your accident was caused by someone else, our team of Cumbernauld personal injury lawyers possess the skillset to support your claim regardless of how serious your injuries may be. If the accident was not your fault, you deserve compensation and justice. So, we can explain how to claim.
The Process Of Making A Claim
We do everything we can to help make the claims process as straightforward as possible. Our team take care of all the legal paperwork and handle any calls that need to be made, allowing you to go about your daily routine ordinarily. Typically, a personal injury claims process consists of three main steps:
1. Accident Q&A
2. Getting in touch with the responsible party
3. Settling on a compensation fee
The first part of any case involves a question and answer session. Here, our personal injury solicitors handling the Cumbernauld area will sit with you and discuss what happened during your accident. We shall ask you just a few straightforward questions. These include: when and how would your accident and injury occur (e.g. road traffic accidents)? Were you alone at the time, or do you have a witness? What sort of injury/ injuries did you suffer? Did you have to have any medical procedures to help recovery from the injury? Did you have to pay any medical bills because of the injury, or is medical negligence a factor? And have you had to take time off from work due to your injury?
Further points
This Q&A session will be conducted at a time that suits you and will be done informally to help you feel as comfortable as possible throughout.
If we believe you have a viable claim, we will then make contact with the person/organisation who we believe is responsible for causing your accident. They will normally have around 3 months to reply to our personal injury solicitors for Cumbernauld and state whether they are liable. However, this can vary depending on the specific nature of the case.
If the defendant admits liability, our personal injury lawyers for Cumbernauld will arrange a meeting and discuss a settlement fee. If they refuse to admit they were at fault for causing your injuries, the case will be taken to court, where our personal injury solicitors will argue your claim before a judge. Whether the defendant admits liability or not, you are guaranteed that your solicitor will keep you updated at every stage and ensure that you know exactly what is going on in language that you understand rather than the usual legal jargon.
Some personal injury claims are settled in weeks, whereas others can last for several months. Whatever happens, our Cumbernauld personal injury lawyers will do everything in their power to ensure that your case is dealt with as quickly as possible and you get the compensation and the justice that you deserve. And this happens on a No Win No Fee basis to protect your financial circumstances.
Your Compensation
It's difficult to determine how much compensation you could receive until we hear the ins and outs of your claim. After we have established how the accident occurred and what sort of injuries you have sustained, our legal team will be able to provide you with an estimated compensation payout figure to give you a rough idea of what your case may be worth.
If you have been injured because of another party, contact our Cumbernauld personal injury solicitors today by calling us on 0800 073 8804. We can advise you on how to claim.
Compensation Settlement Estimates
Let us now talk about how much compensation you could feasibly win as part of your personal injury claim. So, this is the level of money that you will receive as part of a settlement. That could come from a court trial, but it is highly likely to come from pre-trial negotiations. But regardless of where it stems from, this is the amount of money that demonstrates you receiving justice. Note that the defendant won't always admit liability, but they prevent claims such as yours from reaching court by paying out. But how much could you actually receive?
Well, this depends on several factors. One of these is the injury itself and the nature of the pain and suffering that you're currently enduring. Another is the severity of your pain and how much the injury is impacting your life. And then, we come to other factors, such as time off work and the amount of medical treatment necessary. All of which means that payout figures can vary. Therefore, you may find this table useful. It lists a range of theoretical compensation payouts for cases as per the recommendations of the Judicial Guidelines. Note, though, that these act merely as guidance and aren't a guarantee for your own case.
Injury
Severity
Compensation
Notes
Brain injury
Very severe
£282,010 to £403,990
The award bracket is given as an estimate for victims who have suffered severe brain damage and are unresponsive. In what is referred to as a vegetable state.
Brain injury
Moderately severe
£219,070 to £282,010
Losing feelings in limbs, mental disability, and or change in impersonality.
Brain injury
Less severe
£15,320 to £43,060
Head injuries that have not caused significant brain damage but still there maybe lasting effects.
Eye Injury
Total blindness
In the region of £268,720
Total blindness
Eye Injury
Loss of sight in one eye
£49,270 to £54,830
This amount of compensation is awarded with loss of sight in a single eye or very restricted vision in one eye.
Eye Injury
Minor
£3,950 to £8,730
Problems with vision, pain in the eye or temporary vision loss in an eye.
Arm Injury
Loss of both arms
£240,790 to £300,000
Amputation of both full arms will receive the maximum award here. This compensation range also covers the amputation of one arm, or whether the amputation is to be the full or part of the arm. The restrictions this will have in the future are also taken into consideration.
Arm Injury
Permanent and substantial disablement
£39,170 to £59,860
If there is major restriction and disability in one or both arms and causes great pain and suffering.
Arm Injury
Less severe
£19,200 to £39,170
This amount is set at this criteria for those who have suffered restriction in movement and/or disability on the arms but will recover.
Leg Injury
Loss of both legs
£240,790 to £282,010
Amputation of both or one leg will warrant this amount of compensation to be awarded. It will also be taken in to consideration if the leg is amputated above or below the knee.
Leg Injury
Less serious
Up to £27,760
Fracture, brake or soft tissue damage to the leg that has affected the muscle causing great pain and discomfort.
Neck Injury
Severe
Up to £148,330
Neck injuries can be very severe causing problems with movement in different areas of the body. An injury to the neck can cause pain in this area for a lengthy time.
Neck Injury
Moderate
Up to £38,490
Fractures to the neck, painful when moving, stiffness inability to use full movement of the neck will warrant this type of compensation.
Neck Injury
Minor
Up to £7,890
These amounts of compensation are roughly the brackets for whiplash depending on how long it lasts, how painful it is and the long term prognosis.
Hand Injury
Loss of both hands
£140,660 to £201,490
This amount of compensation will cover, both hands or one hand amputation or if the hand becomes completely useless.
Hand Injury
Serious
£29,000 to £61,910
Likely to have seen a reduction in capacity by 50 per cent. Several fingers may have been amputated and re-joined, leaving a clawed or unsightly hand.
Elbow Injury
Severely disabling
£39,170 to £54,830
Complete restriction in movement of the elbow that has resulted in a disability or that has required surgery.
Elbow Injury
Moderate or minor
Up to £12,590
Restriction in the movement of the arm due to injury of the elbow.
Wrist Injury
Severe
£47,620 to £59,860
No wrist function at all.
Back Injury
Severe
£38,780 to £69,730
Severe back injuries to the upper or lower part of the back, maybe causing paralysis or any issues relating to the organs within the lower part of the body.
Back Injury
Minor
Up to £12,510
Soft tissue, slipped disc, muscle pain would gain this amount of compensation.
Back Injury
Moderate
£12,510 to £27,760
This amount of compensation may cover ligament or soft tissue to the back, constant pain and /or discomfort.
Post-traumatic stress disorder (PTSD)
Severe
£59,860 to £100,670
Debilitating symptoms, impacting work life, social life, and relationships with family and friends. Prognosis for recovery is likely to be poor, with symptoms having some permanency.
Post-traumatic stress disorder (PTSD)
Less severe
£3,950 to £8,180
Minor symptoms that resolve in full within a short space of time.
Face Injury - Scarring
Very severe
£29,780 to £97,330
Scarring and facial disfigurement could warrant this amount of compensation. The severity will determine how much.
Face Injury - Scarring
Less severe
£17,960 to £48,420
These
compensation estimates cover brakes and fractures to the facial area such as the nose.
Face Injury - Scarring
Less significant
£3,950 to £13,740
Compensation amounts for scarring. Please note women tend to receive larger payouts for scarring than men.
Knee Injury
Severe
£26,190 to £43,460
Disability due to injury to the knee, severe damage to muscle, soft tissue and also muscle wastage.

Knee Injury
Moderate
Up to £26,190
Injury to the knee that is painful but will recover within time so the knee has a full normal working function.
Shoulder Injury
Serious
£12,770 to £19,200
Restriction in movement, limb numbness or paralysis due to injury in the shoulder and neck.
Shoulder Injury
Moderate
£7,890 to £12,770
Tissue damage to neck that may last for quite a while which restricts movement in the arm and elbow.
Shoulder Injury
Minor
Up to £7,890
Soft tissue damage that will recover within the year or just over, that causes moderate pain.
The Importance Of A Medical Assessment
So, you know how much that you could receive as part of your personal injury claim is successful. But there is one other factor that would be instrumental in determining what payout you could be the recipient of. That would be your independent medical assessment under the supervision of a neutral doctor. Now, you might think, "I already know my injuries; why do I need a follow-up assessment? Are the findings of my original medical evaluation not sufficient?" No, and here's why.
For one, it could be a year, two years or close to three years since the accident. Consequently, your condition may be now different from the initial aftermath of the accident. Furthermore, the defendant will do everything possible to try and avoid losing the case. This means raising doubt over any evidence where they feel that a debate is reasonable. And that could apply if your only medical evidence is almost historical. Therefore, an up-to-medical assessment is imperative and could a long way towards you winning your case. Want to know more? Contact our panel of personal injury lawyers today.
Cumbernauld Personal Injury Solicitors FAQs
What is the average payout for a personal injury claim?
This can range from anywhere between £5,000 and £134,500 in most cases.
Will my personal injury go to trial?
This is unlikely because as many as 95% of cases lead to a pre-trial settlement.
Can I claim anxiety after a car accident?
Yes, though you need conclusive medical evidence with your doctor stating that anxiety is affecting you.
Is it better to take a plea or go to trial?
A plea bargain saves time and effort for the defendant, though it acts as an admission of liability.
What are the main types of sentencing?
These are probation, fines and a jail sentence.
What are examples of personal injury?
These include slips, trips and falls, causing fractures, internal bleeding and traumatic injuries.
Should I accept the first offer of compensation?
We say that you shouldn't take the offer because you're likely to receive a stronger second offer.
What happens if I lose my personal injury claim?
In this scenario, if it's on a No Win No Fee basis, then you don't pay any solicitor fees.
Other Useful Compensation Guides
Thank you for reading our guide about working with Cumbernauld personal injury solicitors.