Personal Injury Solicitors Cumbernauld No Win No Fee
If you live in the Cumbernauld area and have suffered an accident and injury that was not your fault, our accident claims solicitors can help you claim compensation.
Our expansive knowledge of the region and legal expertise renders us the very best team to turn to for personal injury claims. If you've suffered an injury that's prevented you from earning or caused you any kind of pain or suffering, we can help you to get the money you need to get back on your feet.
What Our Legal Team For Cumbernauld Can Do For You
Our Cumbernauld personal injury solicitors are equipped to provide you with a tailored legal service you simply won't get with any other firm. Every one of our solicitors specialise in personal injury which means you know you are in the safe hands of experts.
Once we've established the validity of your claim, a dedicated team of lawyers will be assigned to focus exclusively on your case from beginning to end.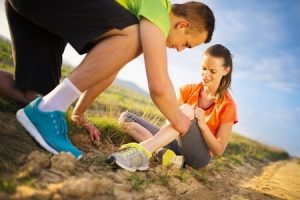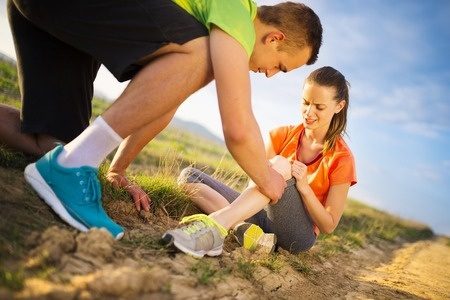 With us, you receive a personalised, committed, dedicated service that makes you feel comfortable from beginning to end. We understand the No Win No Fee process can appear confusing – especially to anyone who has not made a claim before. We make things simple and easy by stripping away all the legal terms and breaking everything down into language you can understand. We're focused on delivering high standards of customer service as well as unbeatable legal assistance, and we won't rest until you've got the compensation you're entitled to.
Our services for Cumbernauld include:
● A No Win, No Fee approach – meaning we'll take a cut of the compensation pay-out and never charge you for any other legal services we provide.
● Free consultations at times that suit you.
● Free legal support and advice whenever you require it.
● Assistance in assembling evidence to strengthen your claim.
● All legal paperwork and chasing parties is done by us.
Our team can provide you with a legal service that gives you the best possible chance of claiming money back for an accident that wasn't your fault.
Your Injuries
You may have a claim if you have experienced an injury in one of the following ways:
● On a building site during manual labour
● In an office
● In a hotel, pub, or restaurant
● As a driver
● In a public place
● At a function
● On business property
● As a pedestrian
● On public transport
If your accident was caused by someone else, our team of Cumbernauld personal injury lawyers possess the skillset to support your claim regardless of how serious your injuries may be. If the accident was not your fault, you deserve to be compensated and get justice.
The Process Of Making A Claim
We do everything we can to help make the claims process as straightforward as possible. Our team take care of all the legal paperwork and handle any calls that need to be made, allowing you to go about your daily routine in an ordinary way. Typically, a personal injury claims process consists of three main steps:
1. Accident Q&A
2. Getting in touch with the responsible party
3. Settling on a compensation fee
The first part of any case involves a question and answer session, where our team of personal injury solicitors will sit with you and discuss what happened during your accident. We shall ask you just a few straight-forward questions like:
● When and how did your accident and injury occur?
● Were you alone at the time or do you have a witness?
● What sort of injury/ injuries did you suffer?
● Did you have to have any medical procedures to help recovery from the injury?
● Did you have to to pay any medical bills because of the injury?
● Have you had to take time off from work due to your injury?
This Q&A session will be conducted at a time that suits you, and will be done so in an informal manner to help you feel as comfortable as possible throughout.
If we believe you have a viable claim, we will then make contact with the person/organisation who we believe is responsible for causing your accident. They will normally have around 3 months to reply to our personal injury solicitors for Cumbernauld  and state whether they are liable, although this can vary depending on the specific nature of the case.
If the defendant admits liability for your accident, we will arrange a meeting with them and discuss a settlement fee. If they refuse to admit they were at fault for causing your injuries, the case will be taken to court, where our personal injury solicitors will argue your claim before a judge. Whether the defendant admits liability or not, you are guaranteed that your solicitor will keep you updated at every stage and ensure that you know exactly what is going on in language that you understand rather than the usual legal jargon.
Some personal injury claims are settled in a matter of weeks, whereas others can last for several months. Whatever happens, our Cumbernauld person injury lawyers will do everything in their power to ensure that your case is dealt with as quickly as possible and you get the compensation and the justice that you deserve.
Your Compensation
It is difficult to determine how much compensation you are likely to receive until we've heard the full ins and outs of your claim. After we have established how the accident occurred and what sort of injuries you have sustained, our legal team will be able to provide you with an estimated compensation pay-out figure to give you a rough idea of what your case may be worth.
If you have been injured because of another party contact our Cumbernauld personal injury solicitors today by calling us on 0800 073 8804.