Aylesbury Personal Injury Solicitors No Win No Fee
Have you suffered an accident that was not your fault resulting in an injury? Suffering such an injury doesn't just affect your health and well-being, it can also affect your work life, family and finances in Aylesbury too. It's therefore vital that you take out a No Win No Fee claim to get the compensation and sense of justice that you deserve.
When being the victim of an accident at work, RTA or other type of personal injury, it can often leave you feeling vulnerable but our highly experienced and caring personal injury solicitors will help you at every step of your claim to ensure that you understand what is going on and feel assured your case is progressing as it should.
A Specialist Aylesbury Personal Injury Team Working With All Types Of Accident Claim
Our specialist Aylesbury Injury team are experts in the full realm of personal injury claims which means you can rest assured that you are in the hands of professionals. Our personal injury solicitors can help you in cases that include:
Accident At Work Claims
Our specialist Aylesbury personal injury team deal with a variety of accident at work claims against employers. These can include:
Slips
Trips
Falls
Falls from height
Falling objects
Machinery malfunctions
Lifting injuries
Office accidents
There are a huge variety of laws and legislation that many employers continue to overlook related to health and safety which results in a great number of preventable accidents occurring in workplaces across Aylesbury and the rest of the UK every year. If you've been the victim of such an accident, you may be entitled to make a claim against your employer.
Accidents in Aylesbury  Public Places
Have you had an accident in a in Aylesbury public place such as a supermarket, pub, shop, restaurant, pavement, park or road? If you have and the accident was not your fault then you may have a good claim for compensation.
There are a myriad of rules and regulations that councils and businesses must abide by to govern your safety in public places. Unfortunately though, accidents do occur and if you are a victim of one, then you could make a claim for compensation. Accidents in public places can range from simple trips and slips to catastrophic accidents. Whatever type of accident you have suffered, get in touch with our Aylesbury team today on 0800 073 8804.
Cosmetic Accident Claims
Our Aylesbury personal injury team of solicitors can help you if you have been the victim of a cosmetic negligence injury. This could be against a dentist, beautician or a hairdresser for procedures that have gone wrong.
Such cosmetic negligence can result in you incurring significant costs in trying to rectify the damage and we can help you in recovering them. We can also claim for the pain and suffering as well as any loss of earnings that you may have suffered, both past and future.
Examples of cosmetic accident injury claims include:
Negligent colouring procedures in a hairdressers
Bleaching accidents
Allergic reactions to products
Dental work that is negligent
Don't be embarrassed or afraid to take out a compensation claim for any cosmetic negligence. Talk to one of our expert solicitors today and begin the process of getting the justice and compensation you are entitled to.
Defective Products
Have you suffered an injury due to a product that was faulty or defective? If so, you may be able to make a compensation claim against the manufacturer. Examples of defective product personal injury cases we have worked on include:
Injuries to children due to faulty or dangerous toys
Defective food products
Defective drink products
Injuries caused by faulty electrical goods
Our Aylesbury personal injury claims team will work with you closely at all stages of the claim, obtaining all necessary reports and evidence required to ensure that your claim is a success. With our No Win No Fee personal injury claims, you will get expert lawyers fighting your case to ensure that you get the compensation that you deserve.
Road Traffic Accidents
Most of us know someone who has been involved in some form of a road traffic accident. Cars are as safe as they have ever been thanks to the new technology employed in them but because of the rapid rise in traffic in the UK, there are more and more road traffic accidents happening.
Injuries received in a road traffic accident may inevitably be at first thought to be minimal such as whiplash or a soft tissue injury but some symptoms do not always appear straight away and can have serious impacts to your later life.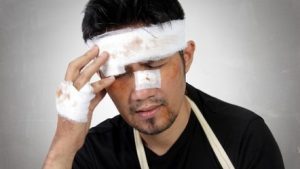 In addition to claiming or your injuries, pain and suffering, we will also look into your claim in depth and advise you of any other areas of claim such as loss of earnings, travel expenses, care expenses or future loss of earning. Thanks to our Aylesbury personal injury experts experience, you can rest assured that you are in the hands of industry experts who will do everything they can to make your claim successful.
Slips and Trips
If you have been unfortunate enough to have had a slip, trip or fall in the street then you may be able to make a claim for injury compensation. Instruct our specialist Aylesbury team of solicitors and they will undertake all the investigations necessary to make your case a success.
Your claim will be run by very experienced personal injury lawyers all of whom have a wide variety of knowledge in the full realm of personal injury claims. With our No Win No Fee Conditional Fee Agreement, you can take out a claim for your slip, trip or fall in Aylesbury without risk of being asked to pay fees if unsuccessful.
Ready To Make Your Personal Injury Claim?
Don't delay and take the first step towards making your claim today. Call 0800 073 8804 or complete our contact form on this page. You will speak to one of our specialist advisors or a solicitor who will assess whether you have a valid claim and if so they will move it forward for you with or specialist team of accident and injury solicitors.
Get the compensation you are entitled to under the law and get in touch with our Aylesbury personal injury team today.