Bangor Personal Injury Solicitors – No Win No Fee
By Stephen Hudson. Last Updated 19th August 2021. Welcome to our guide on Personal Injury Solicitors in Bangor. Our Bangor personal injury team specialise in the whole range of personal injury claims and all of our services are done so on a No Win No Fee basis.
We have developed an outstanding reputation in the personal injury field and excel in all types of claims and have satisfied clients all across Wales and the rest of the UK. Our knowledge of personal injury law is second to none and with many of our clients coming by referral, you know from the outset that you are in the safe hands of experts who will do everything they can to ensure that your claim is settled and you get the justice and money you deserve for your personal injury.
We Can Help With Personal Injury Claims in Bangor Including:
Cars have become much safer over the past few years but the amount of traffic on Welsh roads has increased considerably which has led to a rise in road traffic accidents (RTAs). Our Bangor personal injury solicitors team understand that being involved in a road accident can be a harrowing and traumatic event that can leave you with a range of serious injuries both physical and psychological.
Whiplash is the most common injury for drivers and passengers involved in a road traffic accident closely followed by a range of back injuries. Caused by the sudden movement at the impact of collision, whiplash and associated back injuries can be extremely debilitating as well as painful. However, these are not the only injuries that our Bangor personal injury team deal with connected to RTAs as some can result in more serious injuries such as major internal injuries and brain damage.
Whatever the circumstances of your road traffic accident and whatever the extent of your injury, our personal injury lawyers will ensure that they do everything possible to ensure that you receive the maximum compensation for your injury to help you live your life comfortably in the future.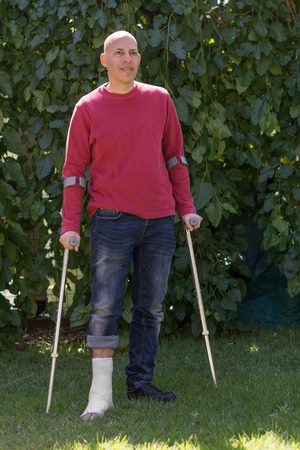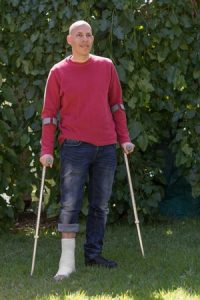 Our Bangor personal injury team are able to help you if you have taken a tumble in public, whether it be a slip, trip or fall. This could be in the street, in the shop or another public place.
Our specialist compensation solicitors for Bangor will do everything in their power to help you get the maximum amount of compensation for your injuries from this accident that was not your fault.
Our specialist advisors will immediately assess your claim and give you an indication of the likelihood of its success. If you choose to go on with our No Win No Fee services then we'll not only try to claim for your injuries but we'll claim any loss of earnings too as well as any other costs that your accident has caused you to have such as future loss of earnings, medical or care costs.
If you've had a slip, trip or fall in the Bangor area then give us a call today and make the first steps towards compensation and justice.
Thanks to the Health and Safety at Work Act, there has never been a safer time to work in the UK. However, accidents at work in a range of settings still happen, from factories and construction sites to shops, offices and other work locations.
Our Bangor team of personal injury solicitors know that having an accident at work can be a very worrying time and can also bring worries about job security and personal finances.
Our personal injury lawyers are very experienced in this area of the law and can help you claim for your personal injury without compromising your job security and helping to ensure that you are given the maximum amount of compensation. We can help you with the full range of accident at work claims including:
Failures in PPE (personal protective equipment)
Falls from height
Trips over wires
Slips on defective floors
Our Bangor personal injury legal team will walk you through every part of your case to ensure that you know exactly where it is up to and that you get the justice deserved for your accident at work as well as the compensation you are entitled to by law.
Why Use Our Bangor Personal Injury Team?
We understand that there are a great deal of choices out there when it comes to getting representation for your personal injury or accident claim. What sets our Bangor personal injury team apart is the fact they are experts in all forms of personal injury and accident law and are familiar with all of the tactics and nuances of personal injury law.
We understand how insurance companies work and more importantly we know how to build a powerful case and present it in such a way that helps you get the maximum amount of compensation you deserve for your accident that was not your fault.
Our personal injury solicitors have worked on a wide range of personal injury cases and use this experience to ensure that your case is as good as it can be. Transparent, honest and open, you'll be kept updated at every stage of your case and we will do everything in our power to ensure that your case is dealt with as quickly as possible.
Claiming for your personal injury can be a major concern but by employing the services of our law firm you can rest assured that you are being looked after by industry experts, solicitors with an extensive knowledge of the personal injury realm and solicitors who really care about you.
Call Our Legal Experts Today
If you want to make a claim for your personal injury, call our number today and take the first step to receiving justice and compensation for your injury. One call and we can begin the process for you and within a few months your case could well be settled and you could have the compensation sitting in your bank account. Free phone 0800 073 8804.
Other Helpful Compensation Guides
Thank you for reading our guide on personal injury solicitors in Bangor.