Carlisle Personal Injury Solicitors No Win No Fee
By Daniel Watson. Last Updated 3rd September 2021. Welcome to our guide on Carlisle personal injury solicitors. Do you live in the Carlisle or wider Cumbria area? Have you been the victim of an accident that was not your fault and have sustained a personal injury? If so, you may well be entitled to make a claim for compensation. We have a highly experienced and highly qualified team of accident claims solicitors helping people across the Carlisle area get the compensation and justice that they deserve and are entitled to. Read on for more information on how you can make a claim.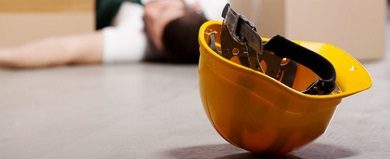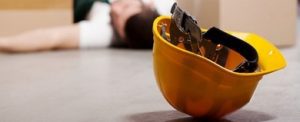 Contact Details
You can call our advisors at any time for advice and guidance. They will have a few questions to ask you so that they can give you more accurate information regarding your claim. If you don't wish to speak on the phone, there are other ways to get in touch.
Our telephone number is 0800 073 8804
You can see if you have a claim online
Chat with us using the pop-up window in the corner
Jump To A Section
What Types Of Injury Claims Do We Deal With?
The Carlisle personal injury solicitors on our panel deal with a wide variety of claims. The next few sections will give examples of some of the more common claims we handle. If how your injury took place is not listed below, do not worry. It doesn't necessarily mean that we can't help you claim compensation.
Road Accidents
Cars and other vehicles have never been safer but our roads have never been busier which makes road accidents a common occurrence in the UK.
If you are the victim of a road accident and it was not your fault then you may well be entitled to make a claim for compensation for your pain, suffering and losses. This applies to you whether you were the driver, passenger, motorcyclist, cyclist or even a pedestrian.
Examples Of Road Accidents Include
Injuries sustained whilst a passenger on a bus
Cyclist struck by a car
Car driver injured by another car
Accidents at Work
Workplaces in the UK are safer than ever thanks to various UK and European legislation and the sterling work of the Health and Safety Executive. However, accidents still do happen in all kinds of workplaces including:
The types of accidents can range from simple trips, falls in an office to falls from height and machinery accidents in a factory or on a construction site.
Our Carlisle injury team are very experienced in all types of accident at work claims so get in touch to see if you have a valid claim.
Examples of Accidents
At Work
Accident due to dangerous machinery
Back injuries due to no manual handling training
Trips over wires in an office
Industrial Diseases
As well as accidents at work, industrial diseases are a common occurrence. The most common are those related to asbestos. With many people who were exposed to it in the past now beginning to suffer symptoms, if you're one of them you may be entitled to make a claim for compensation with our Carlisle personal injury solicitors team.
Examples of industrial diseases include:
Asbestos-Related Diseases (such as Mesothelioma)
Vibration White Finger
Industrial Deafness
Chemical Poisoning
Dermatitis
Accidents In a Public Place
These can include accidents or injuries sustained whilst walking on a Carlisle path, road or other public places such as in a shopping centre or leisure centre. The most common of these are simple trips, slips and falls.
Whilst some injuries sustained can be relatively minor, some can have long-lasting effects. If you've had an accident in a public place in Carlisle, our personal injury solicitors are ready to help you get the compensation you deserve.
Examples Of Public Place Accidents Include:
● Tripping over stock left in a supermarket aisle
● Slipping over spilt liquid in a restaurant
● Falling over a cracked paving stone in the street
Proving Your Injury Claim
By law, compensation for personal injuries is only payable where blame or fault can be established and losses proved. In any claim, it is not enough to simply state that an accident has happened and an injury has occurred.
Evidence From Witnesses
In some cases, it is not possible to prove fault or blame without gathering evidence. That means that in some personal injury cases, it is necessary to find and interview people who saw the accident as well as appropriate experts to give their opinion. Other forms of evidence include things like medical reports and photographs.
Our personal injury solicitor for Carlisle will carry out these investigations and interviews but any information you can provide to help track these witnesses down will be much appreciated.
Calculating Your Compensation
There are a few different sums to take into account when considering how much your claim could be worth. Below, we've broken these down into some of the more common categories. This is not an exhaustive list, so call our advisors for more information.
Pain and Suffering
Described also as "general damages", this part of your compensation claim is for the pain and suffering caused by your accident and injury as well as any consequent reduction in quality of life. This is based on medical evidence. This sum is calculated by using a legal publication called the Judicial College Guidelines (JCG).
We've included some of the entries from these guidelines in the table below. As you can see, the range that can be awarded for many injuries can vary. This is often due to more severe injuries tending to be worth more money.
| Injury | Description | Amount |
| --- | --- | --- |
| Sight | (d) One eye will have been completely lost | £51,460 to £61,690 |
| Lung | (f) Injuries that cause collapsed lungs, but a full recovery takes place without complication | £2,060 to £5,000 |
| Bowels | (b) All natural function will have been lost, with a reliance on colostomy | Up to £140,870 |
| Neck | (a) Severe - (iii) fractures/dislocations caused by injuries, includes tissue and tendon damage that lead to permanent conditions | £42,680 to £52,540 |
| Shoulder | (d) Minor - (ii) considerable pain caused by a soft tissue injury, but almost a complete recovery made with 1 year | £2,300 to £4,080 |
| Arm | (c) There will have been considerable disabilities caused, but a very good degree of recovery is expected, or has already taken place | £18,020 to £36,770 |
| Wrist | (d) Where the recovery period is longer, but it is complete | Rarely exceed £6,970 |
| Thumb | (q) Complete loss of thumb | £33,330 to £51,460 |
| Leg | (c) Less serious - (ii) simple femur fracture, but no damage to the surfaces of the adjacent joints | £8,550 to £13,210 |
| Foot | (b) One foot amputated | £78,880 to £102,890 |
Expenses
Because of your accident, you may have had expenses that you may not otherwise have had. This could include vehicle repairs, taxis, car hire, extra telephone calls, prescription charges, clothing, laundry or any other expenses that you may have incurred. It is recommended that you keep records and receipts of any such expenses.
Your accident and injury may have caused you to take time away from work which means that you will have lost the opportunity to earn money. This is the case whether you are employed or self-employed.
Loss of Future Earnings
In some cases, you may find that your injury has long-lasting effects that inhibit your future work which means you may not be able to earn as much as you might have before your injury. If this is the case, you may be entitled to claim for future loss of earnings.
Operating On A No Win No Fee Basis
If you're worried about your ability to finance a personal injury claim, then don't be. All of the lawyers on our panel work with every single one of their clients on a No Win No Fee basis. This means that they require no upfront payment. You will only need to cover their costs if you are awarded compensation. This is done in the form of a small percentage taken from your settlement amount.
If your claim is unsuccessful, you won't owe your lawyer a penny. So get in touch today to make a claim.
Ready To Make Your Claim? Contact Our Carlisle Personal Injury Team Now
Don't delay, contact our Carlisle personal injury team today to find out if you have a claim. Personal injury claims can expire, with many having a 3-year time limit. Our advisors are standing by to help you.
Our telephone number is 0800 073 8804
You can see if you have a claim online
Chat with us using the pop-up window in the corner
Other Helpful Compensation Guides
Thank you for reading out guide on Carlisle personal injury solicitors.