Burnley Personal Injury Solicitors No Win No Fee
By Daniel Sherlock. Last Updated 2nd September 2021.Welcome to our guide on Burnley personal injury solicitors. Do you live in Burnley or the surrounding areas? Have you had an accident in the last three years that was not your fault? If so, you may be entitled to take out a compensation claim and our Burnley personal injury legal team are in the perfect position to help you. You may be entitled to claim compensation for:
Your injury or illness that was caused by the accident/incident concerned
Loss of earnings because of the accident/incident
Damage to your property due to the incident/accident
Other Expenses that you may not otherwise have had if were not for the accident or injury concerned
Every claim is different, and as such, the value can vary a great deal. The more our advisors know about your circumstances, the more accurately we'll be able to advise you as to the potential amount you could receive. Read on for more information.
Contact Details
Our advisors are waiting to hear from you. There are few ways you can get in touch with us.
Call us on 0800 073 8804
Chat with us using the pop-up window in the corner
You can also check your claim online to see if it's valid
Jump To A Section
Additional Costs Our Burnley Personal Injury Team Can Claim For
You may be able to recover some other compensation such as the cost of any treatment or any special adaptations that you may have had to have at home to help you get back on your feet again. What we also do is check if there is a risk that your condition could get worse in the future. This enables us to explore the subject of provisional damages which enables us, as part of the claim, to seek further compensation.
The Types of Personal Injury Claim We Can Help You With
Our Burnley personal injury solicitors team can help you with the entire range of personal injury claims. This includes:
Road traffic accidents (whether as a driver, passenger or pedestrian)
Accidents that take place in the workplace
Trips and slips on Burnley streets or other public places
Head injuries
Brain injuries
Asbestos compensation
Fatal accidents
Medical misdiagnosis
These are just a small number of the types of personal injury cases in Burnley we can help you with. If your accident or personal injury is not on the list, don't dismay, call our advisors. If the accident or injury concerned was not your fault, we may be able to help you.
We have experts in the entire field of personal injury so can help you with simple cases of minor RTAs with whiplash injuries to more catastrophic accidents that cause fatal or life-changing injuries.
Worried About Making a Claim?
Many people can often be worried about making a compensation claim for their personal injury in Burnley. This is often because they are worried that the process will be long and complicated or they may be daunted by the case going to court. There is absolutely no need to worry. Our friendly, highly qualified and highly experienced Burnley personal injury experts will be with you every step of the way.
You can rest assured that the vast majority of personal injury claims are settled way before they get to court and for those that do you'll have one of our experienced solicitors on your side to argue your case. At every stage, whatever the question you have, we will be here to answer it and provide advice and guidance.
If you are worried about how long it will take, then we can also put your mind at rest. Whilst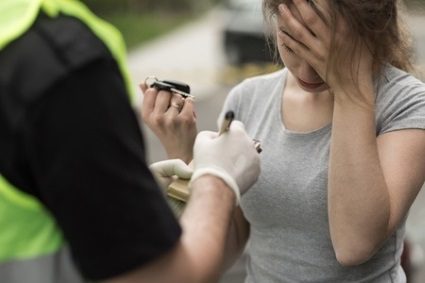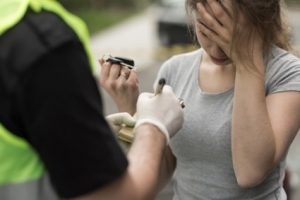 admittedly personal injury cases can take some time to settle because of the various legal processes involved, we can give you one guarantee. That we will do everything in our power to speed the case up as much as possible. If it does look like the case may turn out to be a reasonably lengthy one, then we will explore the possibility of interim payments to cover your immediate financial losses and expenses.
Our Burnley Injury Claims Process
Once you have been in touch with our advisors, they will tell you whether or not you have a valid claim. If you do, then they will connect you with an expert personal injury lawyer from our panel. They will assist you in making steps such as issuing your intention to make a claim in written form to the person or body you believe to be responsible for your injuries.
There will also be other steps such as arranging an independent medical assessment so there is an official record regarding the severity of your injuries. This could affect the value of your claim, so it's a very important step. We work will medical professionals up and down the country so we will be able to organise this at a location that is convenient for you.
Gathering evidence is also a very important step in the claims process. Your lawyer will advise and instruct you on how to obtain vital proof that your version of events is the correct one. some examples of this are photographs, witness statements, and medical reports.
In the unlikely event that your claim is not settled before it reaches a courtroom, then your personal injury solicitor will be by your side for that entire process too.
How Much Your Claim Could Be Worth
Because of all the variables that can be present in a personal injury claim, the value of the potential compensation payment will often differ a great deal between cases. As a result, we cannot give you an example figure in this article that would be accurate to all scenarios. What we can tell you is that injuries that are more severe tend to be awarded more in general damages. This is the sum that's calculated and awarded to the injured party for their physical pain and also their mental suffering.
A publication called the Judicial College Guidelines (JCG) is used to come up with an appropriate figure. We've included some of these figures in the table below, to give you an idea of what some injuries could be worth.
| Injury | Description | Amount |
| --- | --- | --- |
| Head/brain | (c) Moderate - (ii) intellectual deficit, very reduced ability to work and risk of epilepsy developing | £85,150 to £140,870 |
| Post-traumatic stress disorder | (d) Less severe - it will have only taken between 1-2 years for an almost complete recovery | £3,710 to £7,680 |
| Chest | (d) an injury that causes some lasting tissue damage but has no ongoing effect on the function of the lung(s) | £11,820 to £16,860 |
| Kidney | (a) Serious - damage of a permanent nature to both kidneys, including total loss of both | £158,970 to £197,480 |
| Neck | (c) Minor - (iii) completely recovered in 3 months or less | Up to £2,300 |
| Back | (c) Minor - (iii) full recovery between 3 months and 2 years without the need for surgery | £2,300 to £7,410 |
| Shoulder | Clavicle fracture | £4,830 to £11,490 |
| Arm | (b) Both arms completely lost | £225,960 to £281,520 |
| Arm | (d) Simple forearm fractures | £6,190 to £18,020 |
| Wrist | (e) Uncomplicated Colles' fracture | In the region of £6,970 |
As mentioned in the introduction of this article, there are other things that can be covered in your final settlement amount apart from your pain and suffering. For example, you may have lost out on wages due to your inability to work, or maybe your property was damaged during the accident. If you have evidence of these losses and expenditures, then they could be included in your payment as what's known as special damages.
For more information on how general and special damages work, get in touch today.
Act Now And Get the Justice and Compensation You Are Entitled To
Make that call now and start the process of making your personal injury claim. Failure to do so could cost you any compensation you might be entitled to. When you choose our Burnley personal injury team to represent you, you can rest assured that:
Your case is handled by experts: Our personal injury solicitors are all specialists in the personal injury field and have worked on numerous different cases between them. That means there's virtually nothing that they haven't come across before.
We care: That's right, we care about you and your case. You are not just a case number, you're a person who has been injured and we'll do everything we can and treat you with respect all through the process.
Make A No Win No Fee Claim With Us
Some people may worry about the cost of making personal injury claims. We're here to tell you that we do not charge an upfront fee, nor does your lawyer need to be paid if your case is unsuccessful. You only need to cover your solicitor's legal fees if you are awarded the compensation you deserve. This is done via a pre-arranged, small percentage taken from the final settlement amount. This is known as a No Win No Fee agreement.
All of the lawyers that we work with operate on this basis with 100% of their clients. So, there is no need to worry about not being to afford the process of making a claim.
Get in touch today and make your claim for personal injury compensation with our Burnley personal injury solicitors team.
Call us on 0800 073 8804
Chat with us using the pop-up window in the corner
You can also check your claim online to see if it's valid
Other Helpful Compensation Guides