Canterbury Personal Injury Solicitors No Win No Fee
Get Compensation and Justice With the Help of Our Personal Injury Solicitors Canterbury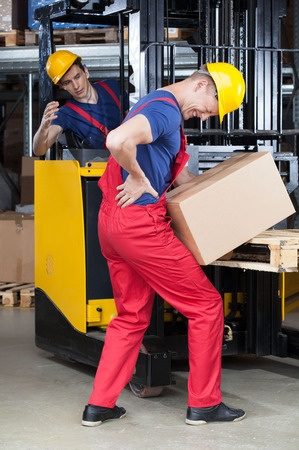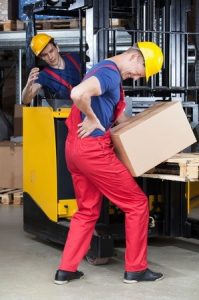 By Daniel Bond. Last Updated 26th August 2021. Our personal injury solicitors for Canterbury have been operating in the city and the wider area of Kent for many years, helping local people to claim compensation for a variety of accidents that were not their fault.
If you have been unfortunate enough to have been involved in an accident at work, in a public place or on the road then you may be entitled to make a claim for financial remuneration for your injuries, loss of earnings and pain and suffering. Our Canterbury personal injury solicitors team can take care of your claim and get you the compensation that you deserve.
Our personal injury solicitors Canterbury are a highly experienced and talented group of individuals who are all experts in the field of personal injury and are committed to helping injury victims get the justice and compensation that they deserve. Whatever your injury and whoever the third party whose fault it was, our solicitors will do their utmost to ensure that your case is settled in the best possible way.
So, reach out to us today for more information. We can help you get the process started if you have a valid claim.
Can I Afford A Canterbury Personal Injury Claim?
Yes. All of the Canterbury personal injury solicitors on our panel operate on a No Win No Fee basis. What this means is that their clients will not be expected to pay them anything if their claim for compensation isn't successful.
Inversely, if the claim is successful, then your lawyer will be paid by taking a small percentage from your compensation amount. So, there is no upfront payment when making a claim through Legal Expert.
Is it Complicated to Make a Claim?
It may sometimes seem like it is but it isn't for our experienced Canterbury personal injury solicitors who will take you through the entire process in a methodical, clear and easy to understand way.
The process begins with asking you few important questions about your accident and injury. Once we're happy that you have a claim and that there is a good chance that we can secure you a good settlement then we'll start the claim process against the party whose fault the accident was.
Finally, we'll try out best to settle the case for you. This may be out of court where we agree on a suitable financial payment to you for your claim or it could be in court where the defendant hasn't admitted liability and we have to present your case in front of a judge for them to rule on who was responsible. Throughout all of this process, our Canterbury personal injury solicitors will be guiding you and answering all of your questions to ensure you know exactly what is going on.
What Types of Accident Do People In Canterbury Claim For?
Across the UK, there are thousands of accidents every day. If you live in the Canterbury area of Kent and have been injured in an accident that wasn't your fault then you may be entitled to claim compensation from the person or company whose fault it was. Our solicitors have represented people with a wide range of injuries caused by many different types of accidents.
Workplace Accidents
Accidents in the workplace in Canterbury are a common occurrence and can be caused by malfunctioning equipment, poor implementation of health and safety procedures, lack of safety training or lack of investment in proper H&S procedures and policies. Not only will our compensation claim on your behalf help you get the money you deserve, but it will also hopefully make the business in question take their health and safety responsibilities more seriously in the future.
Traffic Accidents in Kent
Whether you've been hurt as a driver of a vehicle, a passenger or as a fare-paying passenger on Kents public transport system, you may be entitled to make a claim for compensation with our local Canterbury personal injury solicitors.
Medical Accidents
Unfortunately, whilst most of the time Kent and Canterbury hospital and other medical establishments give great service in looking after our health, sometimes they do not always follow the correct procedures and sometimes mistakes can happen. This, in the worst possible scenario, could cause long-lasting injury, illness or even death.
If you or someone close to you has been the victim of such medical negligence, you may have a strong claim for compensation against the organisation involved.
Accidents in Public Places
Accidents in public places can include a myriad of different things. You may have been injured in the street, a Canterbury nightclub, bar, shop or other business premises. Maybe you have been assaulted in one of these or maybe you have suffered a fall that wasn't your fault. Our injury solicitors for Canterbury will take a careful look at your case and see if you have grounds to make a compensation claim.
How Much Compensation Might I Receive?
There is no singular figure we could give in this article that would be accurate for everyone wanting to make a claim. The truth is that each personal injury claim is different. Therefore, you'll need to get in touch with us and let us know more before we can give you an accurate valuation.
However, what we are able to do in this section is to provide you with some example figures from the Judicial College Guidelines (JCG). These guidelines are used by legal professionals to help come up with a suitable fee to acknowledge your physical and mental injuries that have occurred due to negligence. You'll find the figures in the table below. However, this is just a small sample. Don't be disheartened if you can't see an injury that matches yours. There are many more in the JCG.
| Injury | Description | Amount |
| --- | --- | --- |
| Leg | (b) Severe - (ii) very serious injuries that lead to lasting mobility issues requiring mobility aids | £51,460 to £85,600 |
| Leg | (c) Less serious - (i) Simple femur fracture with no joint damage | £8,550 to £13,210 |
| Knee | (a) Severe - (ii) where a leg fracture has extended into the knee that causes constant pain  | £48,920 to £65,440 |
| Knee | (b) Moderate - (ii) non-fracture injuries such as ligament tears, bruising etc that take relatively short periods to heal | Up to £12,900 |
| Foot | (g) Modest - simple fractures of the metatarsals, ruptured ligaments but with ongoing discomfort such as pain or aching | Up to £12,900 |
| Toe | (d) Serious - crush injuries or multiple fracture to two or more twos with permanent disability | £9,010 to £12,900 |
| Jaw | (iii) Simple fracture where jaw immobilisation is all that's required for a full recovery | £6,060 to £8,200 |
| Face | (e) Trivial scarring | £1,600 to £3,310 |
| Mental Anguish | Fear that you may die or your life expectancy may be reduced | £4,380 |
| Psychiatric Damage | (c) Moderate - there will have been notable issues but marked improvement has taken place | £5,500 to £17,900 |
There are other sums that can be added to your compensation amount, they are known as special damages. Some examples of these could be things like medical costs, loss of earnings, or covering the costs caused by damage to your personal property during the accident that resulted in your injuries. For more information on special damages, get in touch today.
We Understand It's Not Just About Money
We also recognise though that it's not just compensation that you want, but justice. Our experienced Canterbury personal injury solicitors understand that often the effects of a personal injury aren't just physical and can often be emotionally draining. By going through the compensation claim process, it's not just about getting the compensation you deserve, it's about the defendant admitting liability and this can help you put the accident into the past and help you get on with living your life.
Call our personal injury solicitors in Canterbury today on 0800 073 8804. Our experienced team will be more than happy to chat with you and listen to your case and start you on the journey to the compensation that you deserve.
Other Helpful Compensation Guides
Thank you for reading out guide to Canterbury Personal Injury Solicitors.